Board Meeting January 2019
Some ZCHS students attended the meeting to learn more about the board meeting process.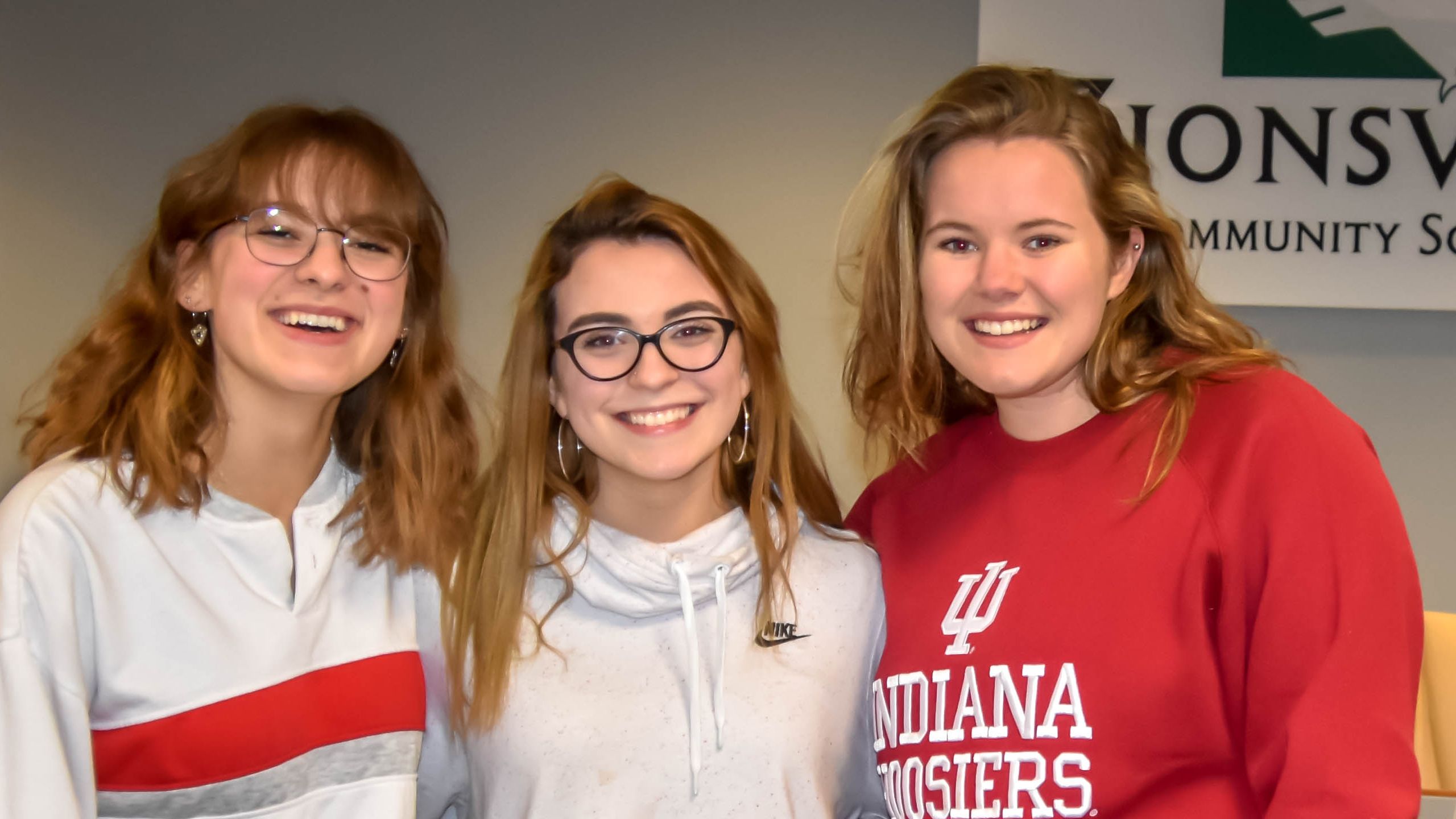 Future School Recommendations Greet New Board of Trustees Members in First Meeting
New ZCS Board of Trustees members welcomed at the January public meeting were not allowed any time with training wheels! Superintendent Scott Robison provided the elected governing board details about enrollment growth that is outstripping some of the district's school building capacities. Robison shared planning boards, study data from demographers at the Indiana Business Resources Center (IBRC) from IU's Kelley School of Business, and more—leading to the preview of recommendations to build a sixth elementary school (on the CR875 campus) and add on at the district's high school (to accommodate an additional 600 students in total campus capacity). The district's podcast of the meeting has been meshed with Superintendent Robison's PowerPoint slides to provide his entire report to anyone interested. Click below to access.

Michael Berg (Eagle Township) and Michael Coussens (Union Township) joined the re-elected Debbie Ungar (At-Large), Joe Stein (Union Township) and Jane Burgess (Eagle Township) at the Board table for the first time as new Board of Trustees members beginning four-year terms. Organizational meeting actions resulted in Stein becoming President of the Board, Ungar was named Vice-President, and Past President Burgess became Secretary of the Board.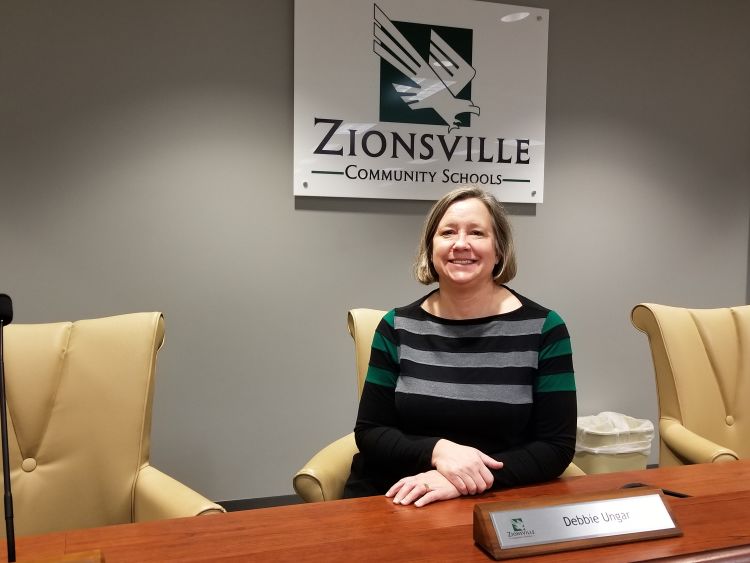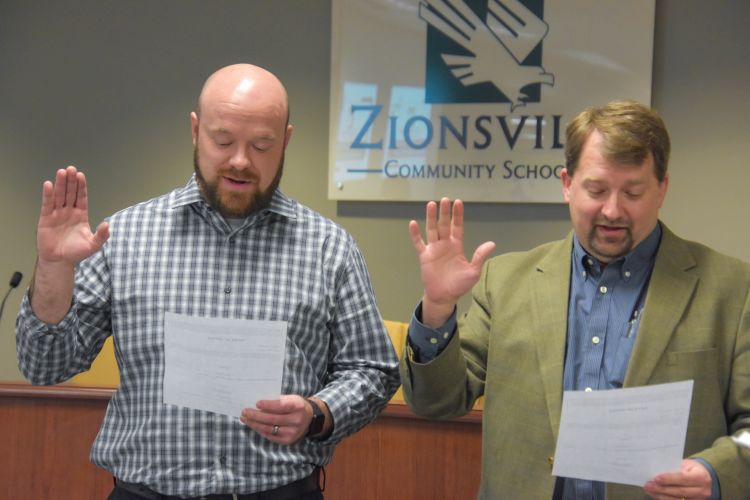 Prior to a small number of new business items, Robison's report included dozens of facts and figures illustrative of the school district's need for new school space for elementary students and for future high school students. Additionally, he shared the rationale for ensuring that future Board of Trustees members will have the opportunity, at an appropriate time, to re-engage on the matter of whether or not ZCS will have a second high school.
"We have been operating from a campus master plan here on Mulberry Street that has yet to maximize the financial and acreage efficiencies of our present high school site." Robison offered after the meeting.
Robison reported that his central lead team's calculations based on IBRC demographic data point to the possibility of just one round of redistricting to rebalance elementary and middle school attendance lines. He indicated that their recommendation to the Board is for a new elementary building that comes on line in 2022. The new high school space will be recommended for occupancy in 2022 or 2023.
As part of the Superintendent's Report, Robison also reminded board members that the film entitled "REJECT" is scheduled to be shown in the Performing Arts Center at Zionsville Community High School on February 26th at 6:45 p.m. The event is open to students (grades 5 and above), parents and community members. After the film, the audience is invited to engage in a discussion with social psychologist Dr. Kip Williams about the implications of ostracism and how it affects individuals and groups.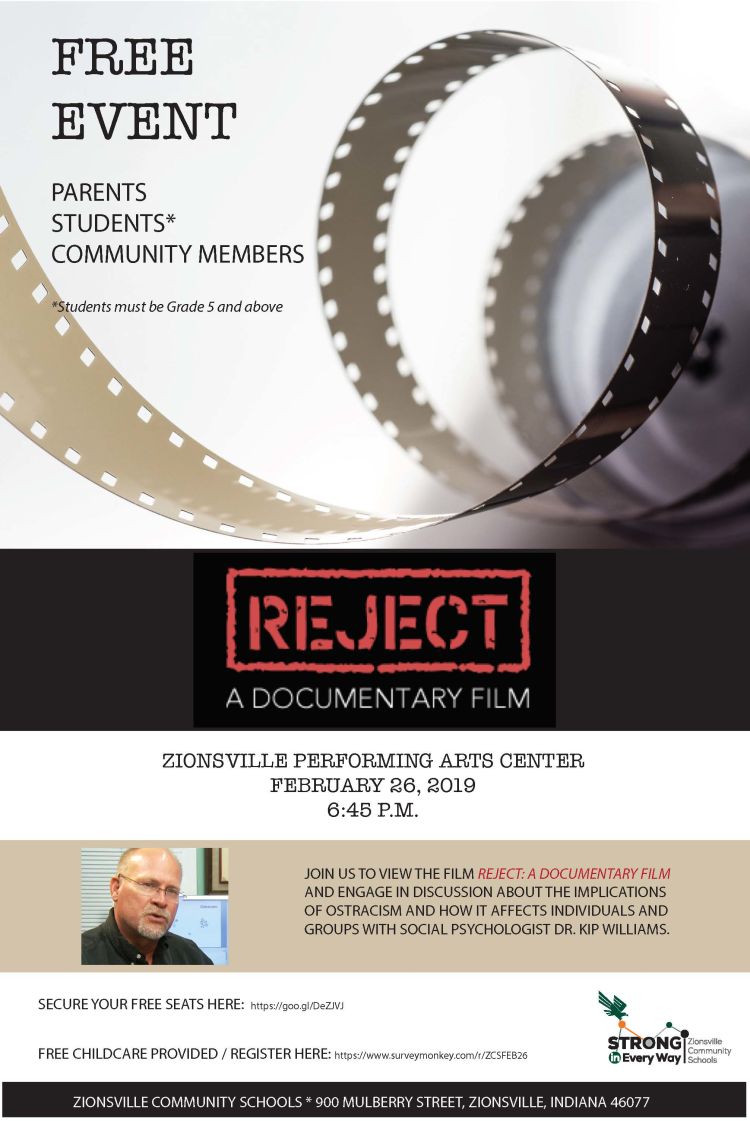 Board member Joe Stein read the ZCS donations and the board expressed gratitude for the support received from many generous community donors. As part of the donations, the board accepted a $15,000 donation from Amazon to be used for the district's Strong in Every Way initiative.
The 2019 ZCS Board of Trustees unanimously agreed to donate their board stipends to the Zionsville Education Foundation (ZEF) to be used for school district needs.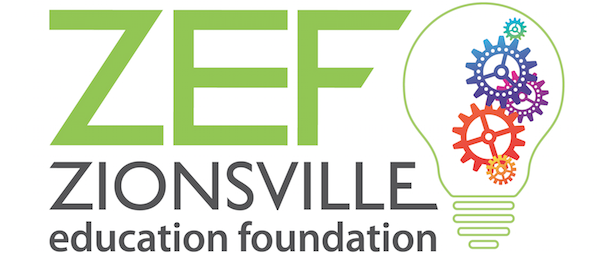 The board re-appointed community member Wayne Bivens to serve as a member of the Zionsville Parks Board.
The board approved an action item to address hazardous waste removal at Old Union Elementary School located on State Road 32.
Chief Technology Officer Dan Layton requested and was granted approval to purchase a product called Mobile Device Manager. The device is an enhancement to the district's computer network security.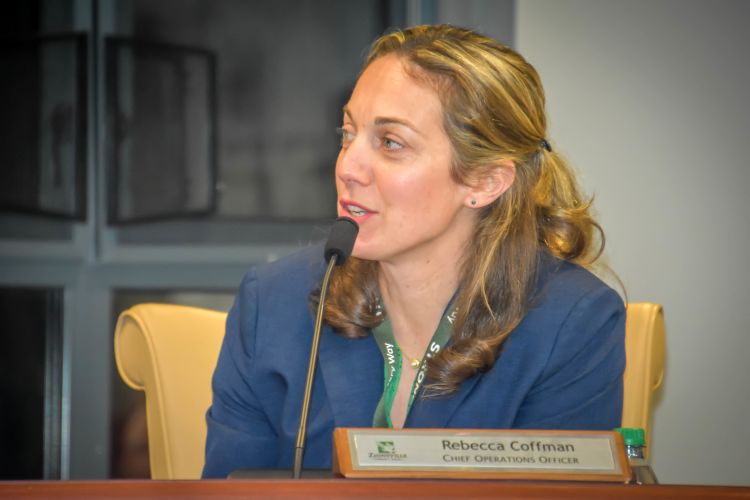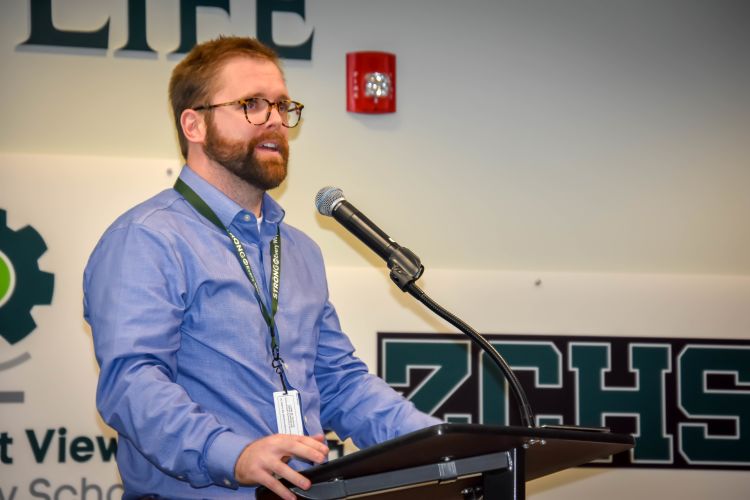 Prior to the Board Meeting, the annual Board of Finance meeting was conducted. Chief Financial Officer Mike Shafer provided the treasurer's report and told board members that last year was a record year with about $165,000 in investment earnings.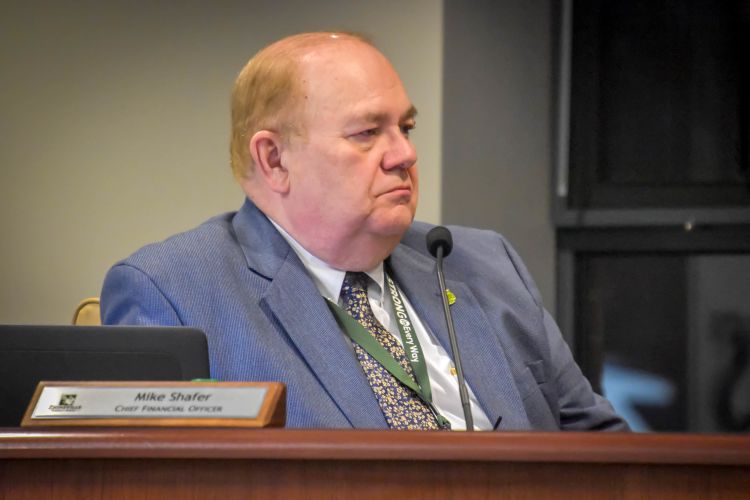 The next regular monthly board meeting will be held on February 11, 2019 in the ZCS Educational Services Center.