Board Meeting
October 21, 2019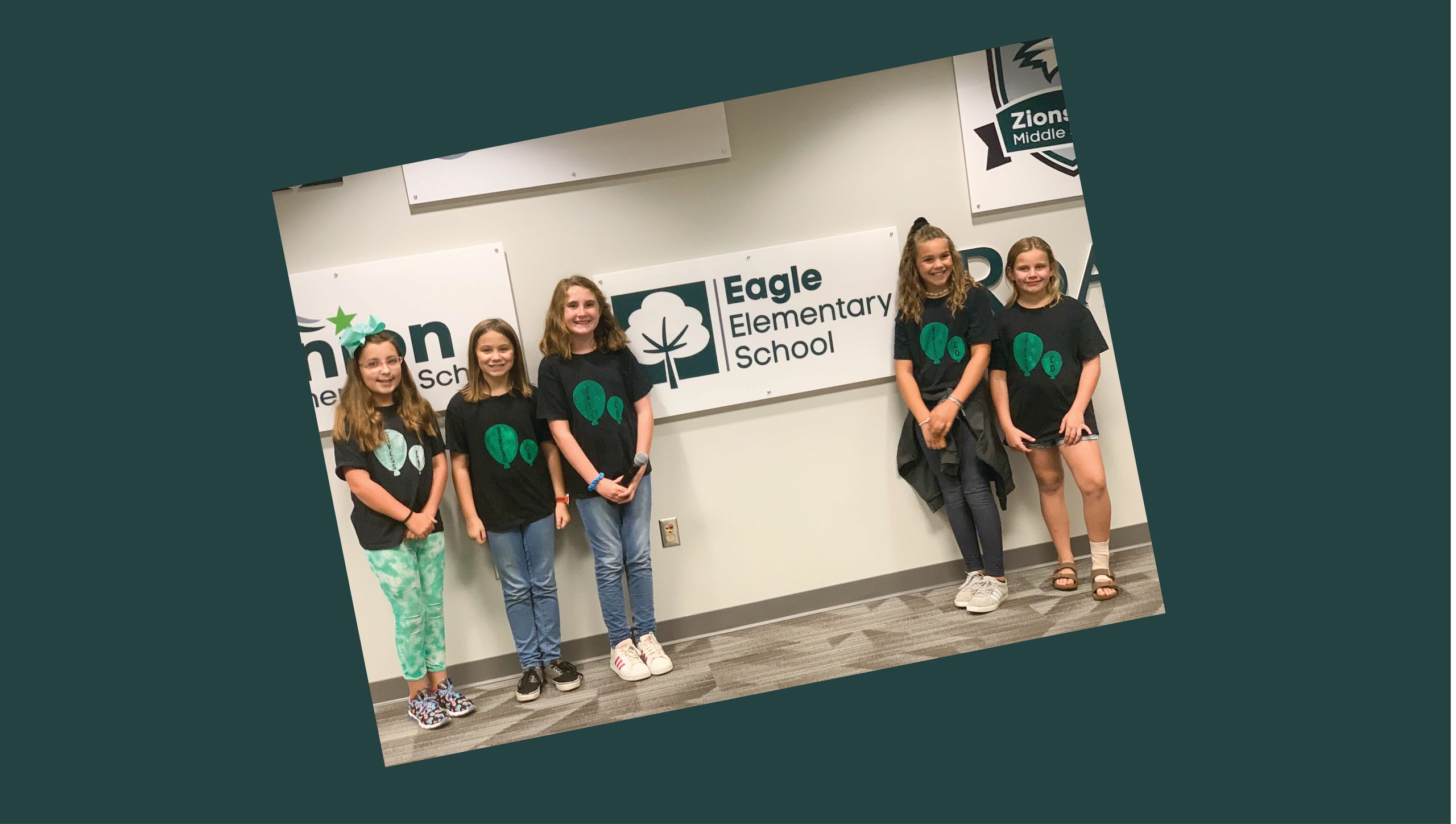 Upcoming ballot questions will determine future ZCS financial stability; balanced budget adopted by board
ZIONSVILLE, INDIANA –
The 2020 Zionsville Community Schools budget was approved at Monday night's meeting.
The approved 2020 budget was balanced by using the Indiana General Assembly's new school funding structure. Zionsville Community Schools will continue to have a balanced budget despite increasing enrollment and receiving the lowest level of per student funding in the state.
As part of his overview earlier this month, Mike Shafer, ZCS Chief Financial Officer, detailed what to expect in 2020 by again emphasizing the impact of the state funding formula for Zionsville Community Schools.  Mr. Shafer said ZCS's financial position remains dependent on continuity in future versions of the state funding formula and continued community support of operating referenda.
The school district has two questions on the November 5th ballot. One question regards stability of funding via renewal of the operating referendum at the same 2012 rate. This is key to balancing budgets, retaining teachers, and keeping class sizes manageable. The second question pertains to a facility referendum that would bring a new elementary school, high school addition, and projects on other campuses to reduce over-crowding, keep class sizes manageable, and accommodate growth predicted by IU Kelley School of Business demographers.
The overall property tax rate is expected to remain steady at around $1.30 for the remaining 14 years in the long-term strategic school tax rate management plan. If both ballot questions pass, approximately two-thirds of properties in the district would see little difference in tax bills, with some—including all business taxpayers—experiencing reductions. The district has placed a tax calculator on its webpage under the "REFERENDUM" tab.
Early voting began October 9th. Those registered can vote until the polls close on November 5th.  Voting times and locations are available AT THIS LINK.
Five Eagle Elementary School students presented their entrepreneurship project called Stress Co. These 4th grade students make stress balls, fidget sticks, and slime to sell during the Eagle Elementary Book Fair. They donate 100% of their profits back to Eagle Elementary School. Last spring they were able to donate bean bag chairs and books to the media center. This year they will be using their profits to purchase an ADA compliant seat swing for the playground.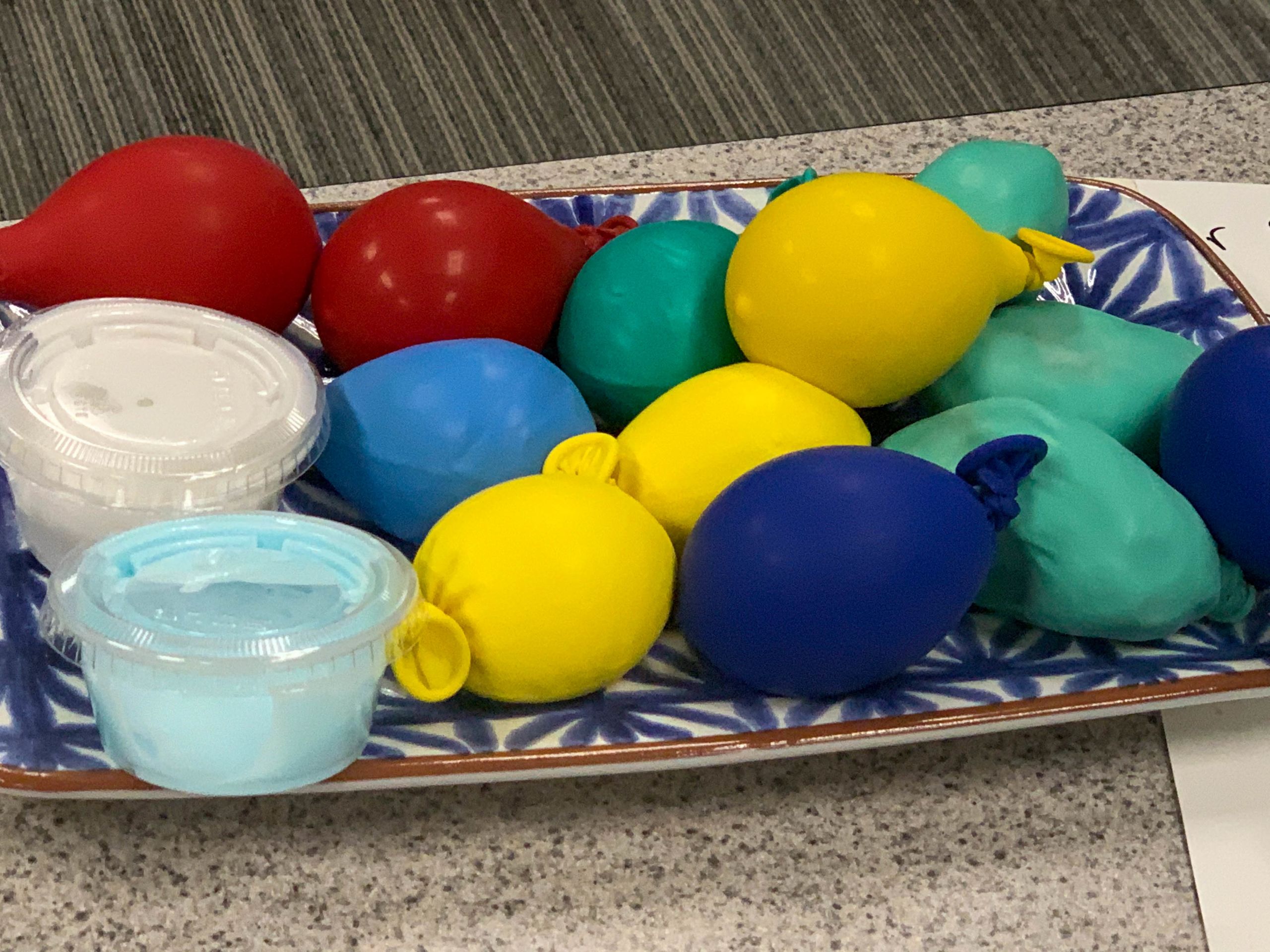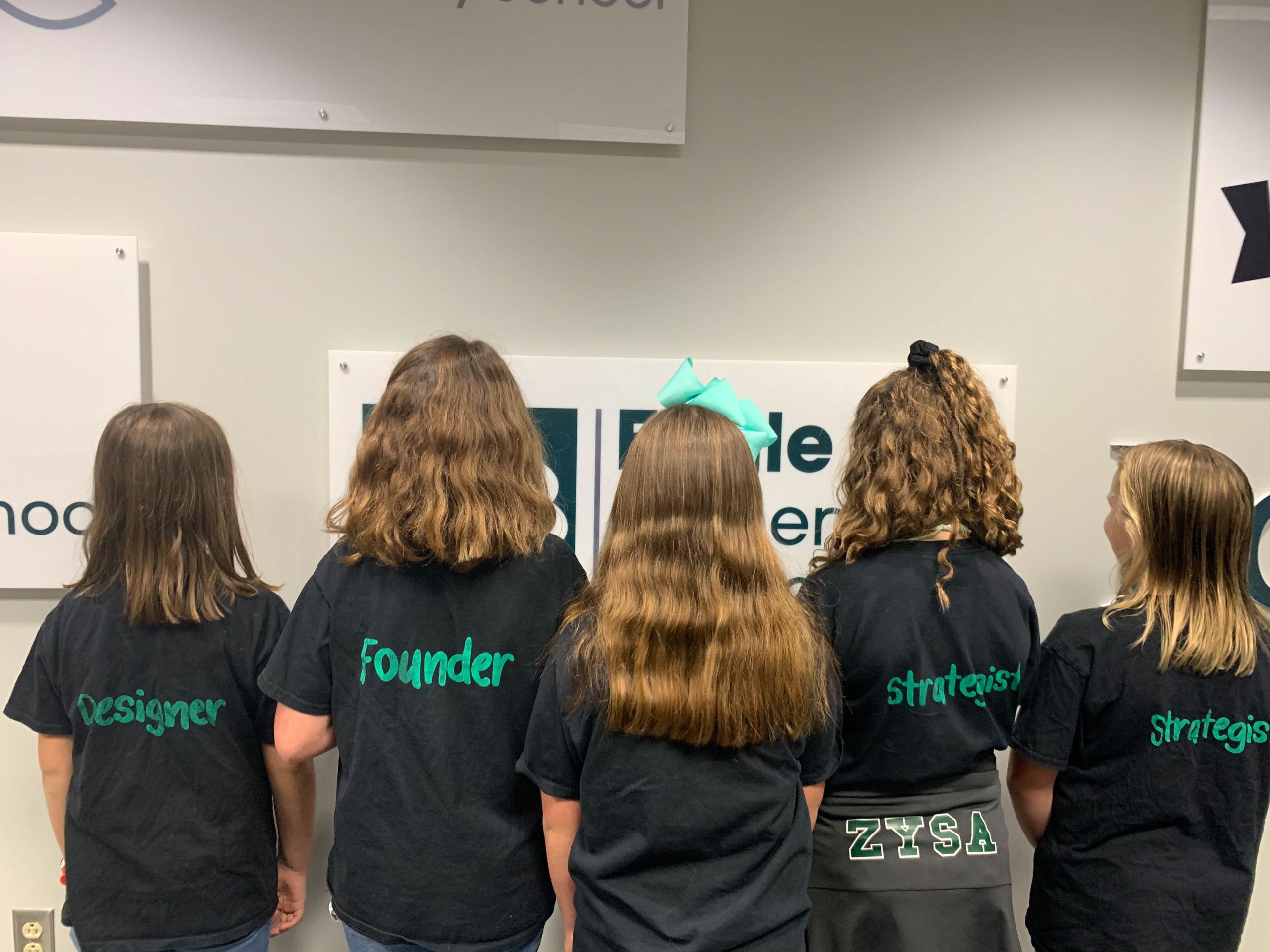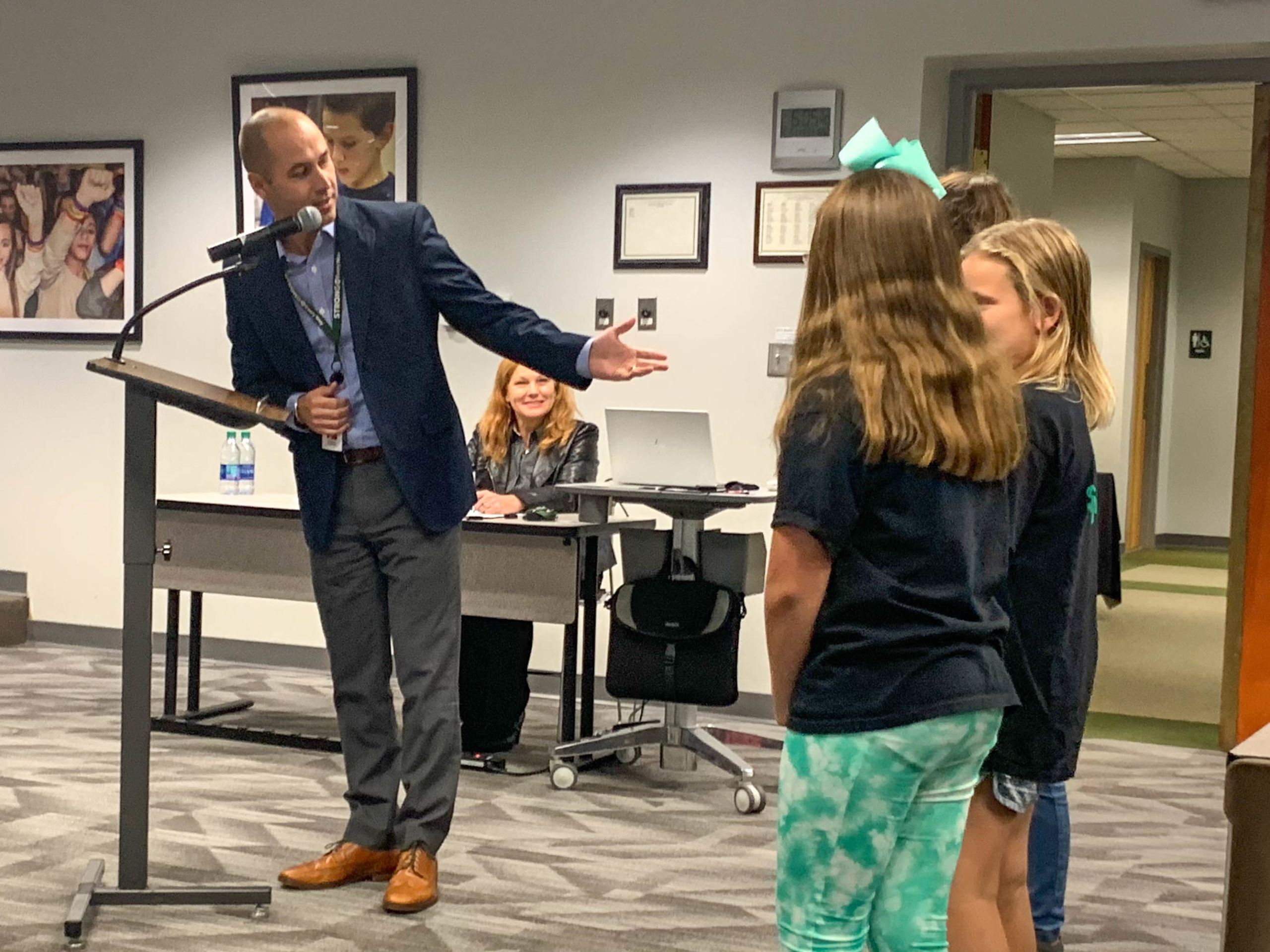 Zionsville Education Foundation Director Lyle Browne recapped the 2019 Fall Classroom Grants. She said the foundation awarded 13 grants totaling more than $28,000 to ZCS educators. She again thanked Duke Energy for their $25,000 donation to this grant cycle as well as Dan Rhodes, local Duke Energy representative and current president of the Zionsville Chamber of Commerce, for participating in the Prize Patrol. She talked about the joy felt by the ZEF Prize Patrol as they awarded  grants to ZCS educators who, in turn, displayed a wide range of emotion when learning their classroom idea had been selected for funding. The district is thankful for those committed to helping educators enhance student learning and provide experiences that would not otherwise be possible without the financial support of the community and an organized effort by ZEF.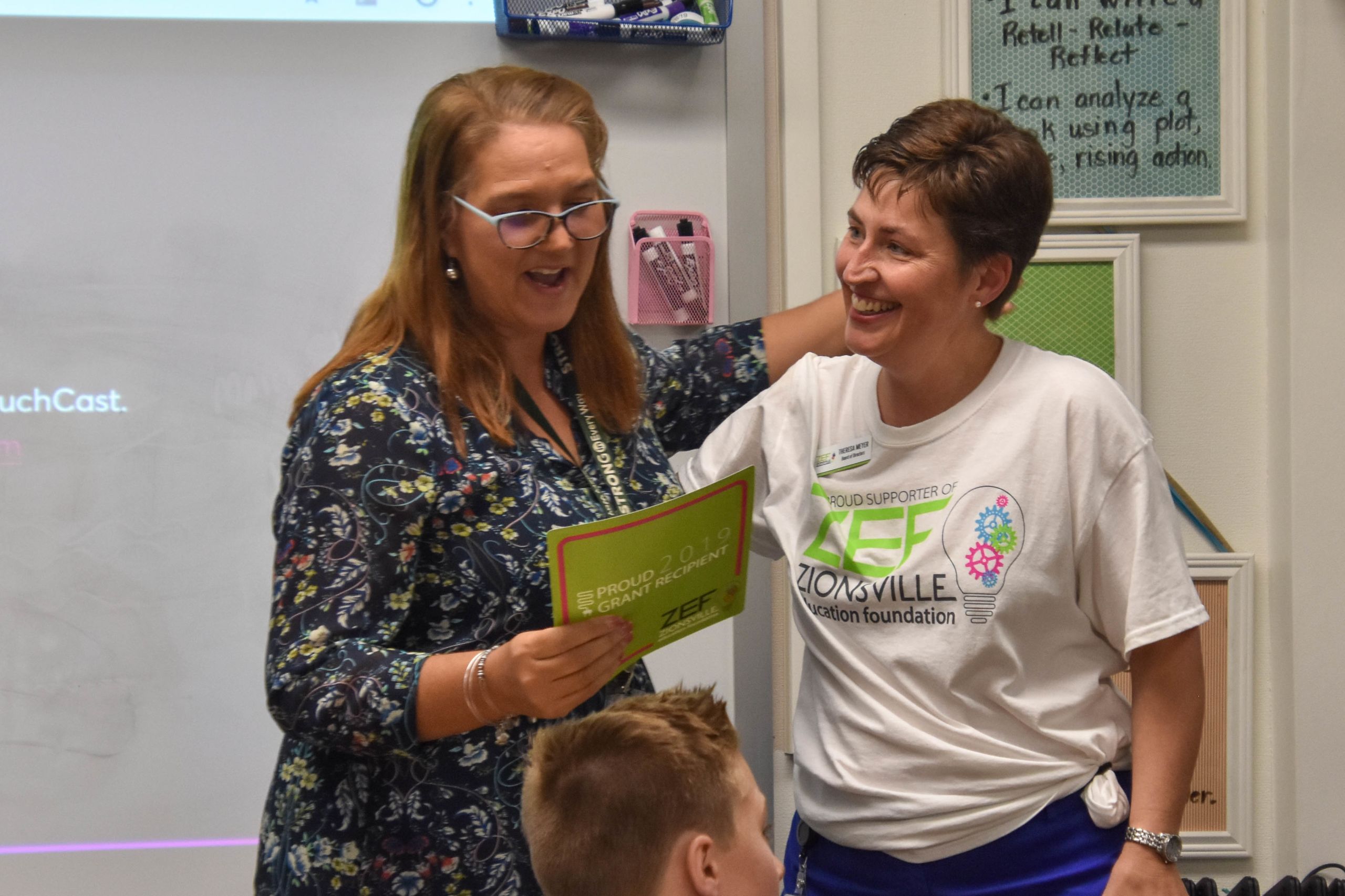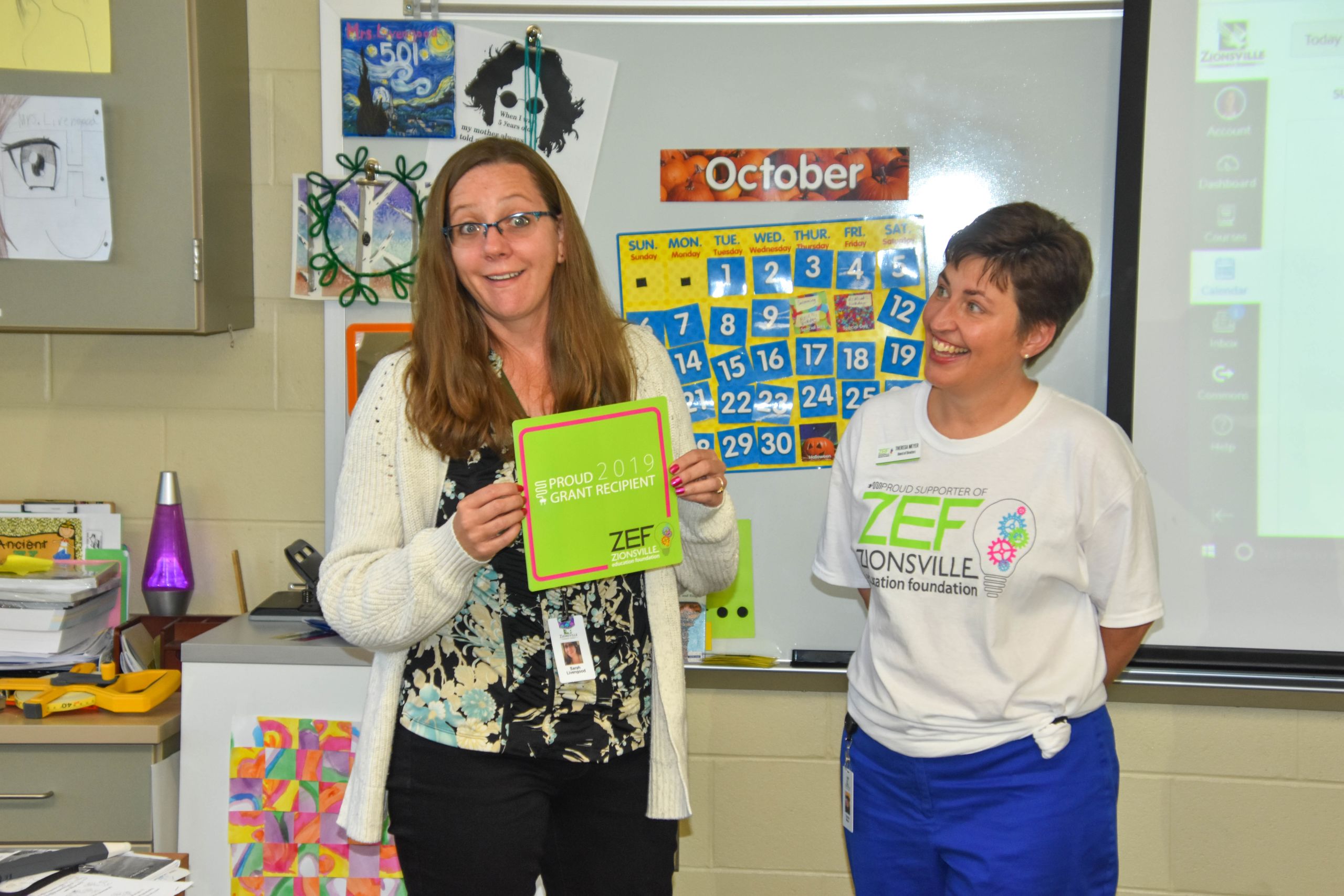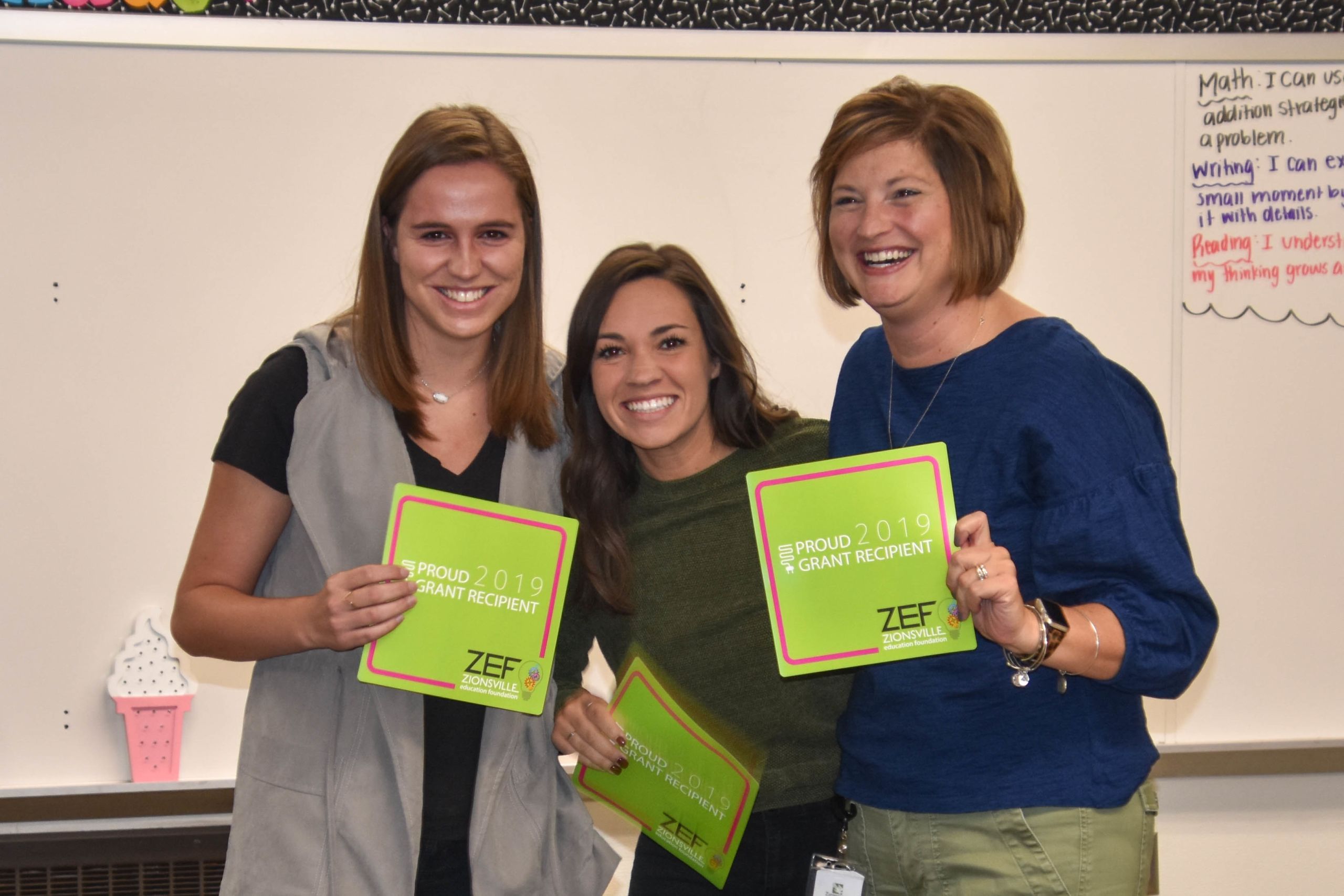 Watch ZEF Prize Patrol video here.
ZCS Superintendent Scott Robison highlighted the district's first Food For Thought dinner discussion as part of the district's cultural understandings initiative and the Strong Communities Gather. Talk. Act. series. The last 25 years have brought a lot of change to the community of Zionsville. Growing from approximately 8,500 people to over 25,000, and with more than 50 different languages spoken in our community, ZCS leaders believe that all students can be prepared for the wider world through fostering cultural understandings in schools and the community.  Food for Thought is an opportunity to bring people together to do just that. The first dinner was held October 22 at Cobblestone in Zionsville. Watch for details about the next Food For Thought dinner discussion.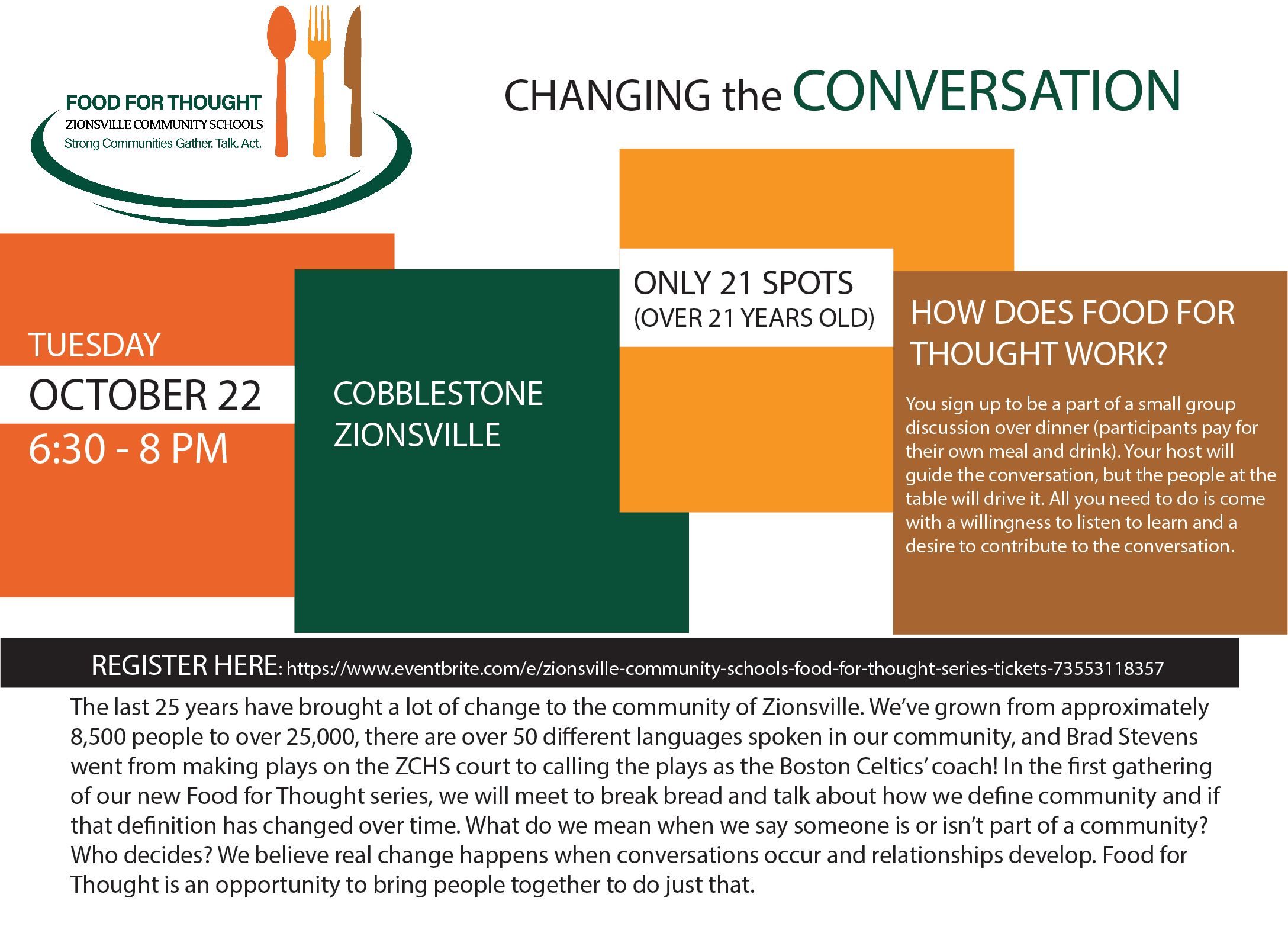 Dr. Robison made note of the next event that is part of the Strong Communities Gather.Talk. Act. series. Screenagers Next Chapter: Uncovering Skills for Stress Resilience, a film that examines the science behind teen's emotional challenges, the interplay of social media, and most importantly, what can be done in our schools and homes to help them build crucial skills to navigate stress, anxiety, and depression in our digital age, will be shown at the Zionsville United Methodist Church on November 13th at 7 p.m. Event details and registration information can be found here.
Magician and Illusionist Mike Super will be at the STAR Performing Arts Center On Saturday, October 26th at 7:30 p.m. He is returning to the ZCS stage with a brand new show and all new magic. This is a show you won't want to miss. Secure tickets here.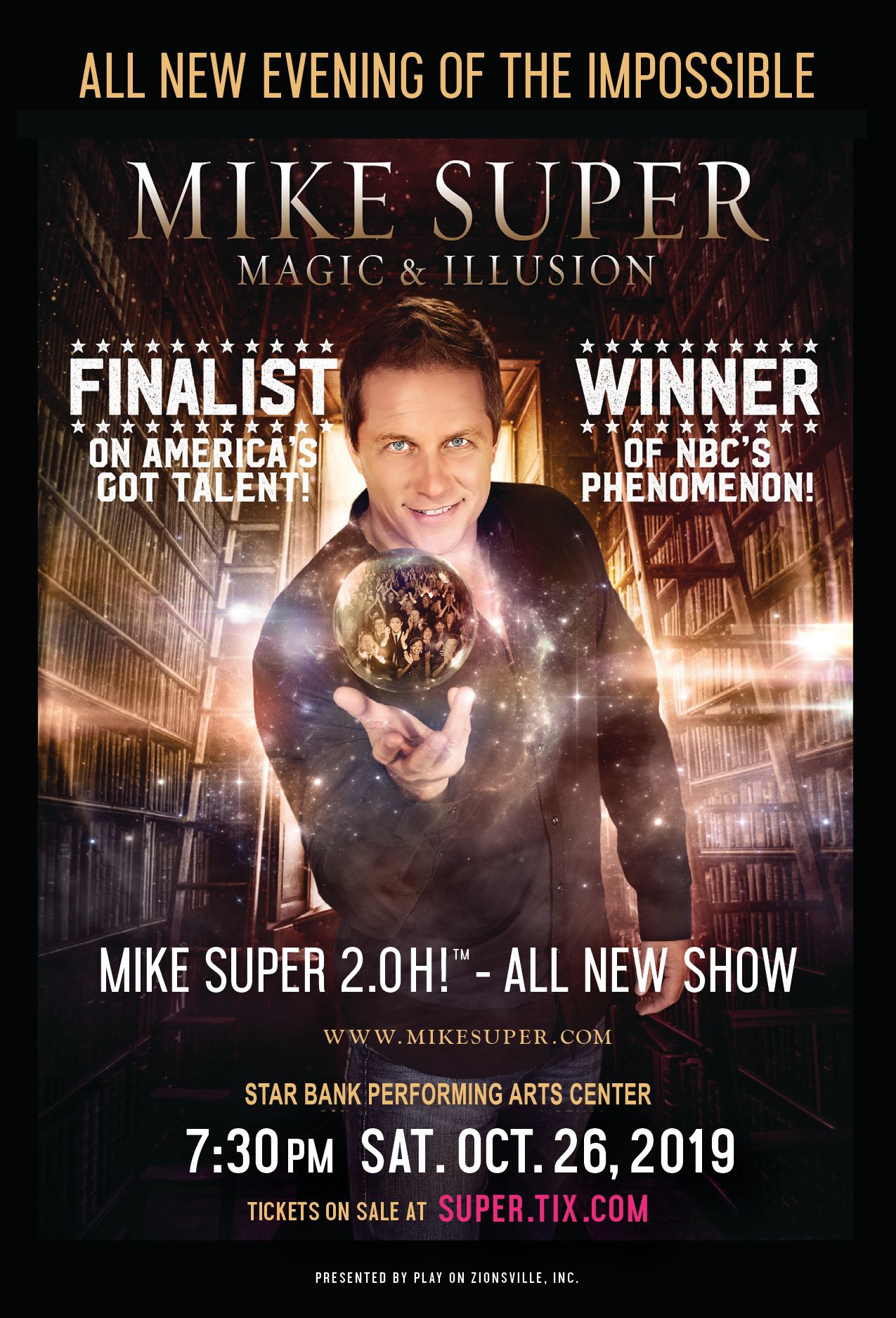 As part of his report, Dr. Robison highlighted the incredible success of the ZCS fall athletics teams and the band program. The boys tennis team was named HCC Champion for the first time in 12 years. Three players earned individual Academic All-State accolades, in addition to the team earning All-State honors. Head Coach Earl Allen was named District Five Coach of the Year! The boys soccer team won regionals for the second straight year! Senior Katelyn Wasson led the girls cross country team to its fifth straight regional title with a first place regional finish. This team will advance to the state finals for the seventh straight season. The boys cross country team placed second in regionals last week. Junior Jesus Garcia earned first place honors with the fastest time ever for a Zionsville athlete on the course. Senior Robby Pratt placed second and earned his fourth straight All-Regional honor, the first in the school's history. This duo became the first tandem to finish 1-2 at the IHSAA Regional. This is the 9th consecutive year the team has qualified for the state finals.
The ZCHS marching band will move on to compete in semi state competition on November 2 at Ben Davis.
The board approved two additional Board Bylaws definitions that were presented for a first reading at the last board meeting. One is a for social media and one is for a wording change related to Indiana's standardized assessment program now called ILEARN. He also noted that ZCS lost Title 1 funding because the district's free and reduced lunch rate is the lowest in the state. Thus, the Title I policy will be shelved for later use should the funding come back to ZCS due to parameters set by state and federal governments. Title 1 funding was $76,000 in 2019.  ZCS is now one of only five percent of districts in the nation that do not receive Title 1 funding.
The next meeting of the Board of School Trustees will be on November 12, 2019 at 4 p.m. in the Educational Services Center.
####