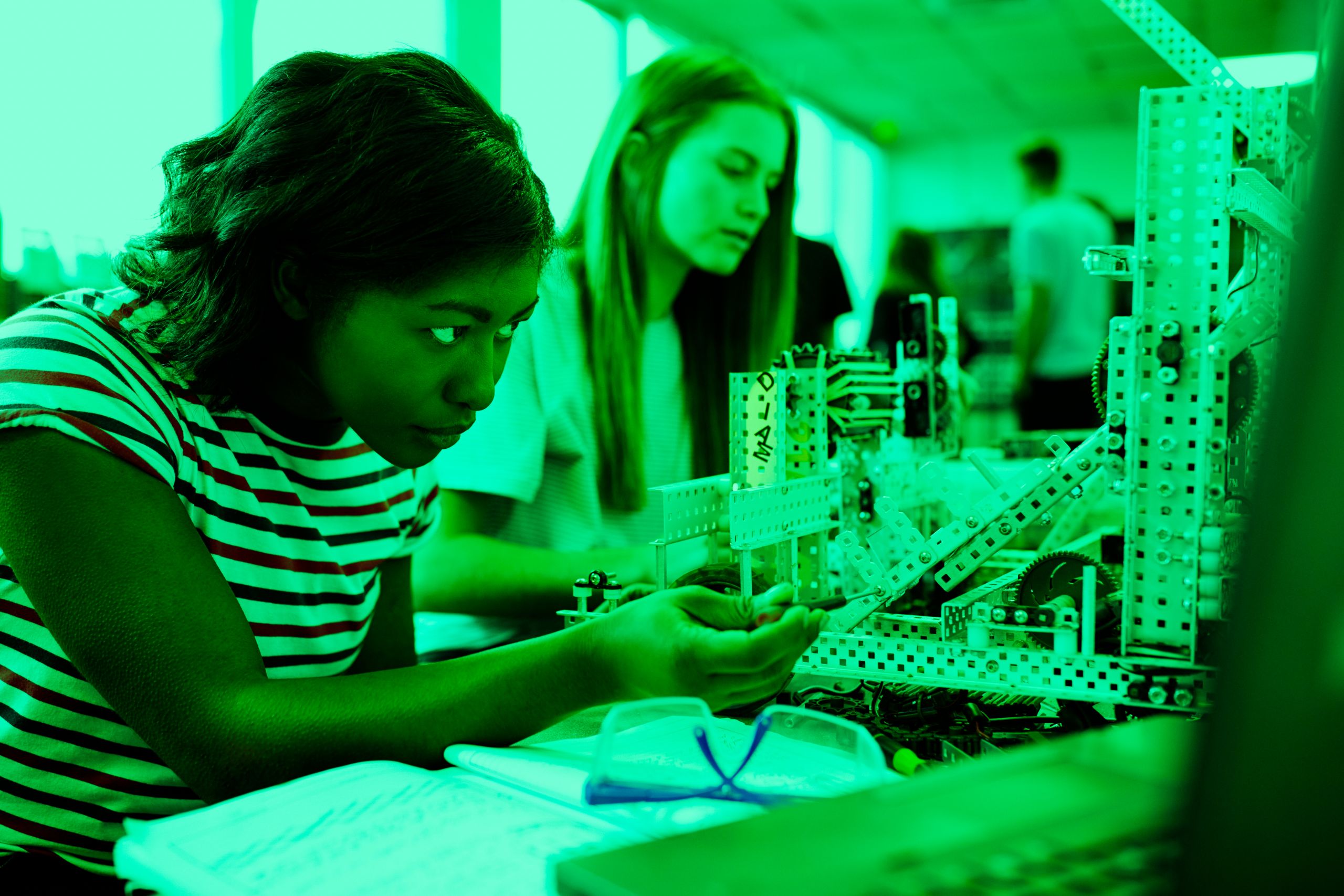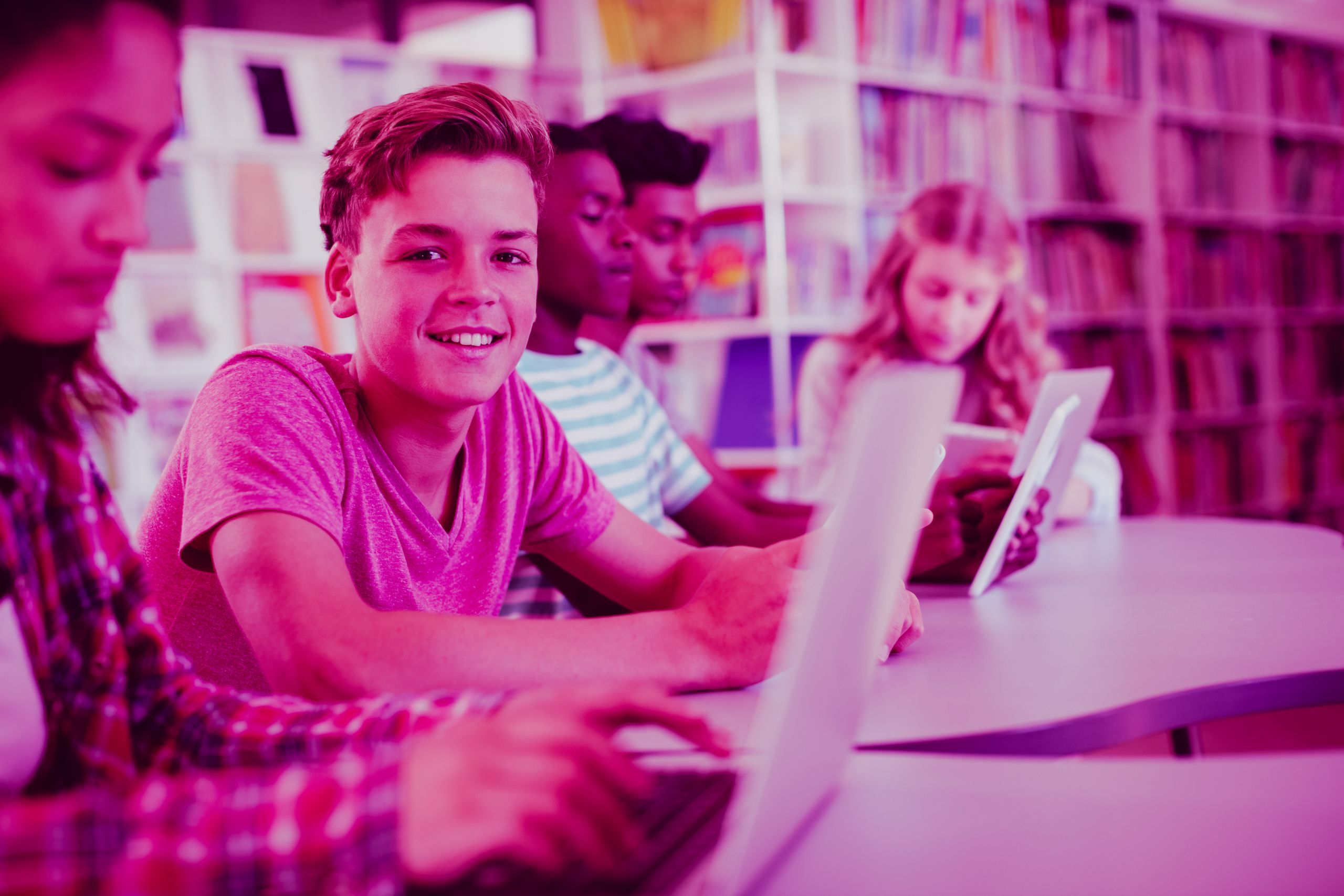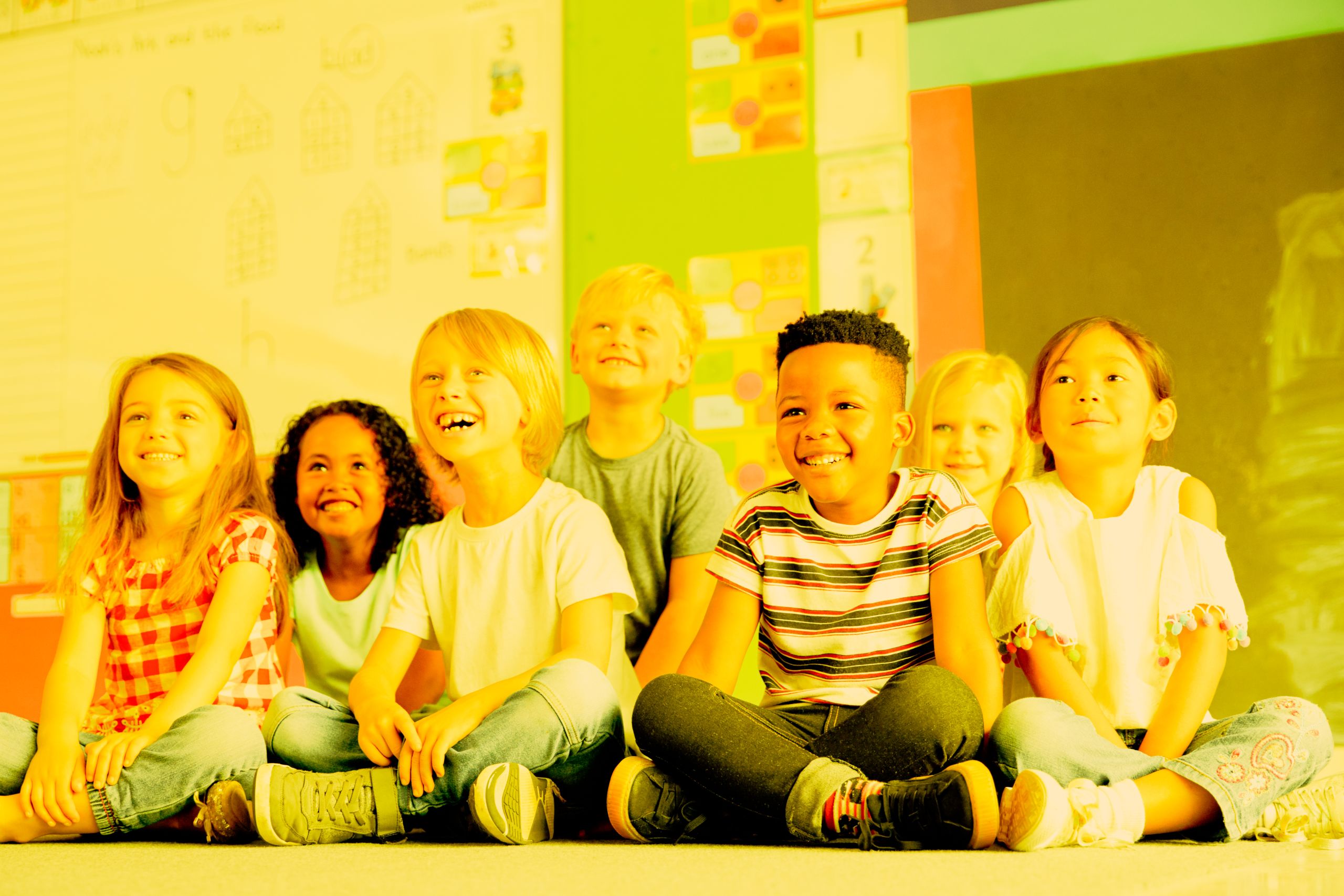 Item 1 of 3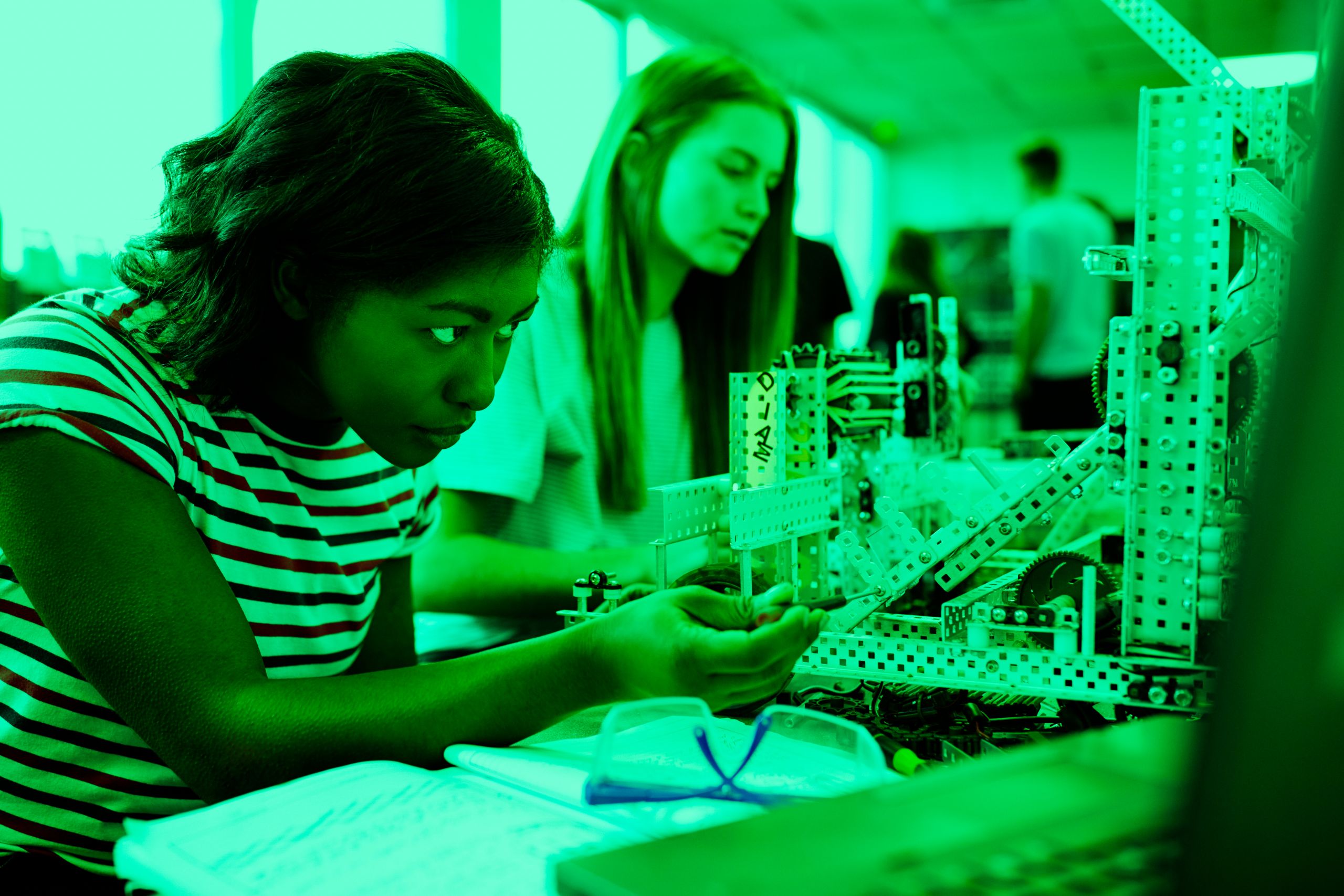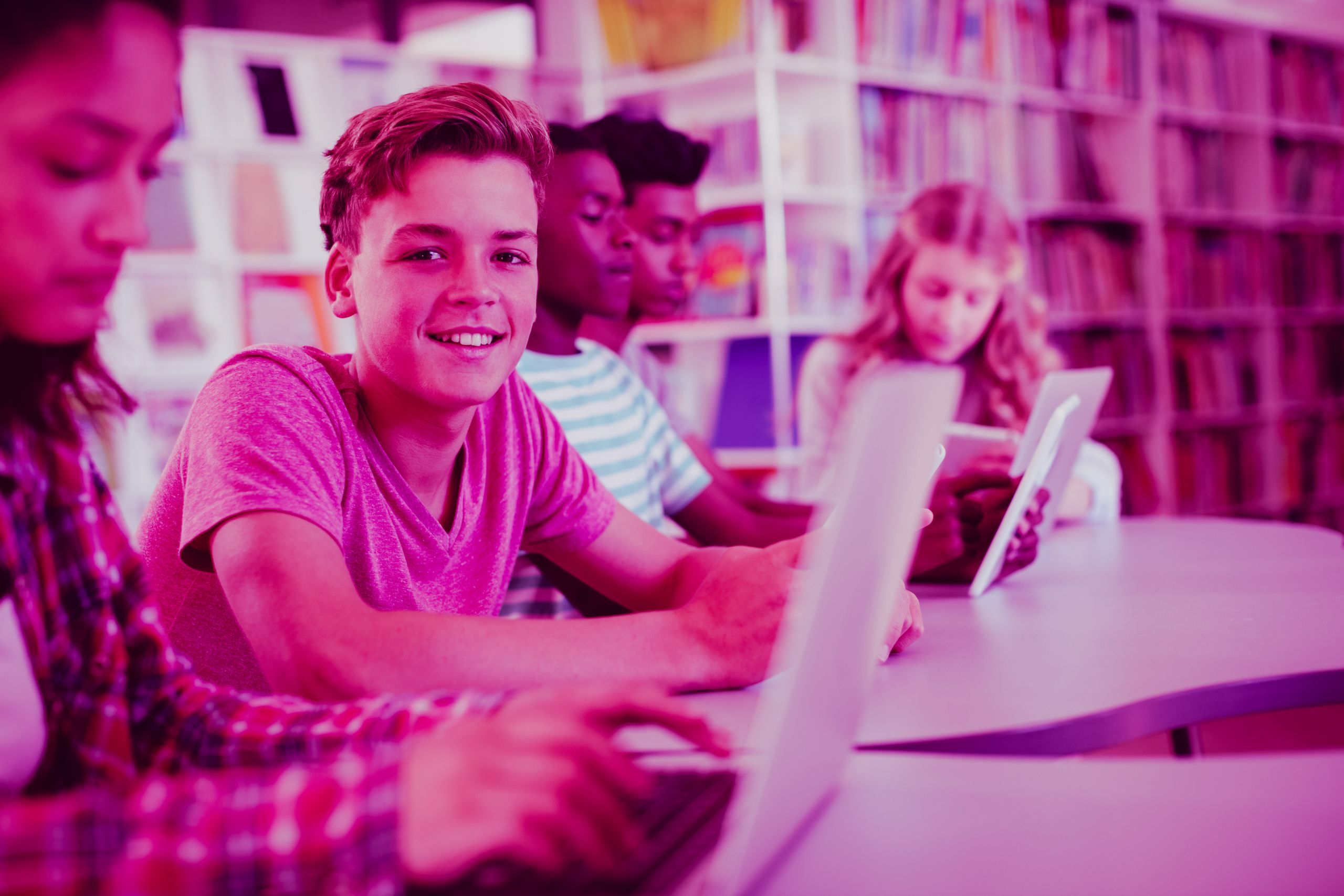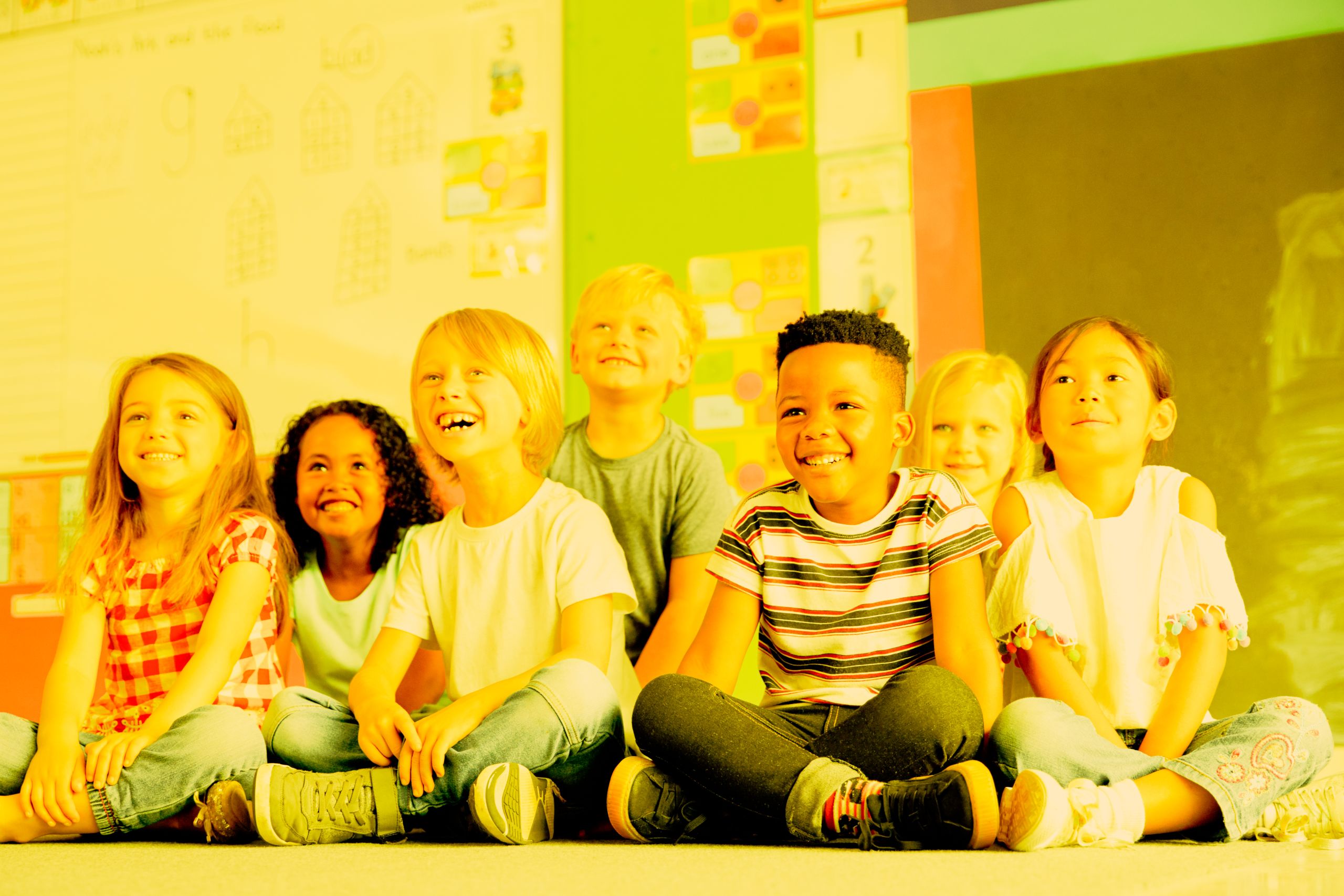 EAGLE START GUIDE
2021-2022
Video message from
ZCS Superintendent of Schools Scott Robison, Ph.D.
Dear Eagle Families:
Welcome to another exciting new school year! I am so glad you are here.
Our core mission is to foster student growth. We are committed to providing experiences, opportunities, services, and supports that young people need along the road through life that begins here in the Zionsville Community Schools.
Together we will ensure another safe and productive school year filled with activities good for young lives. 
This guide includes our most up-to-date school health protocols. Our CoVID-19 Task Force and Board of Trustees continue to monitor public health officials' guidance and will make decisions and related communications accordingly as the school term unfolds.
Enjoy the remainder of summer break. Here's to another great school year in ZCS! Scott Robison, Ph.D., Superintendent
Zionsville Community Schools
P.S. Thank you to sponsors for helping us provide this information to you, including
Ascension St. Vincent Health, STAR Financial Bank, and Robert Goodman Jewelers.
ZCS BOARD MEMBERS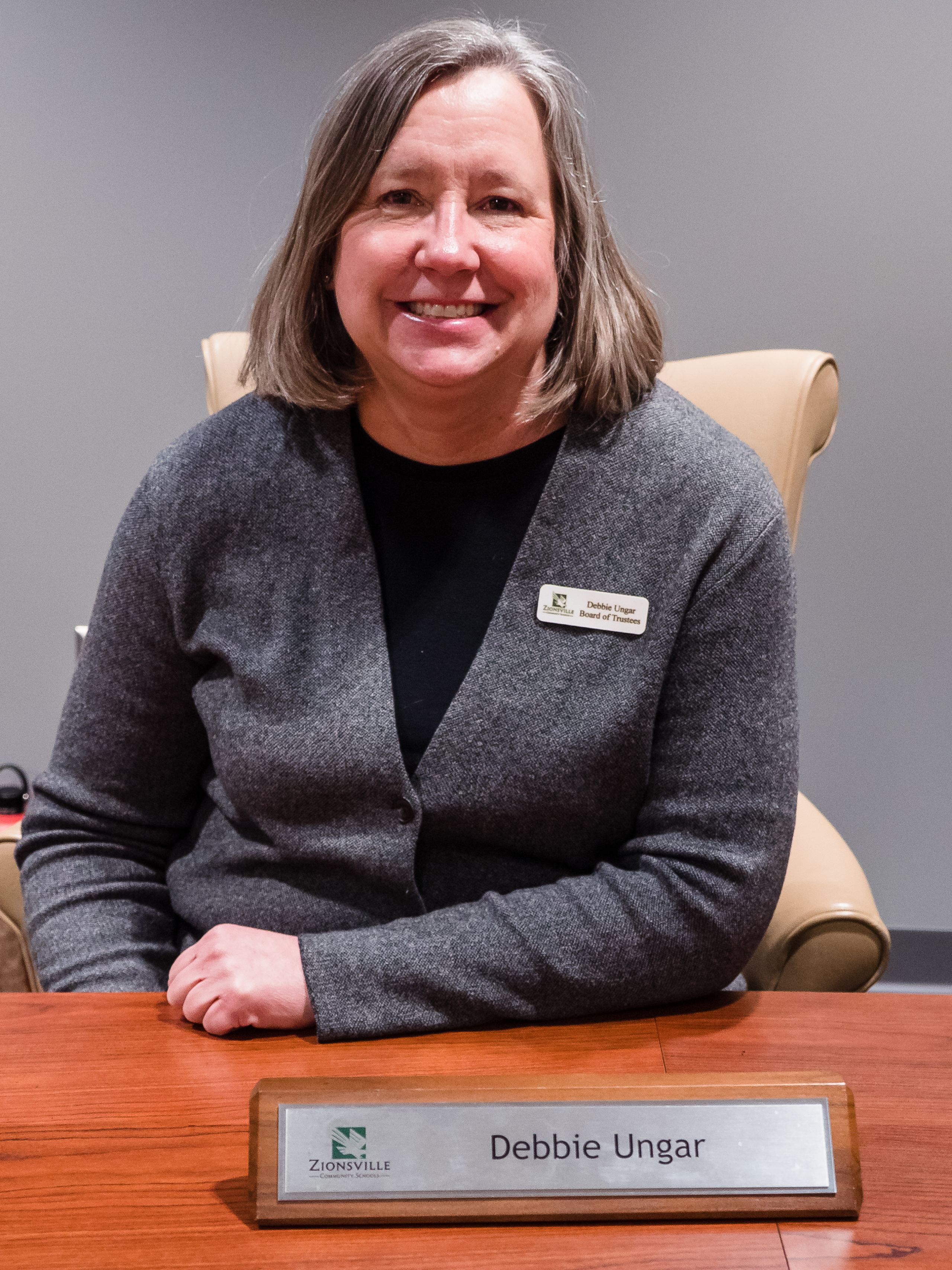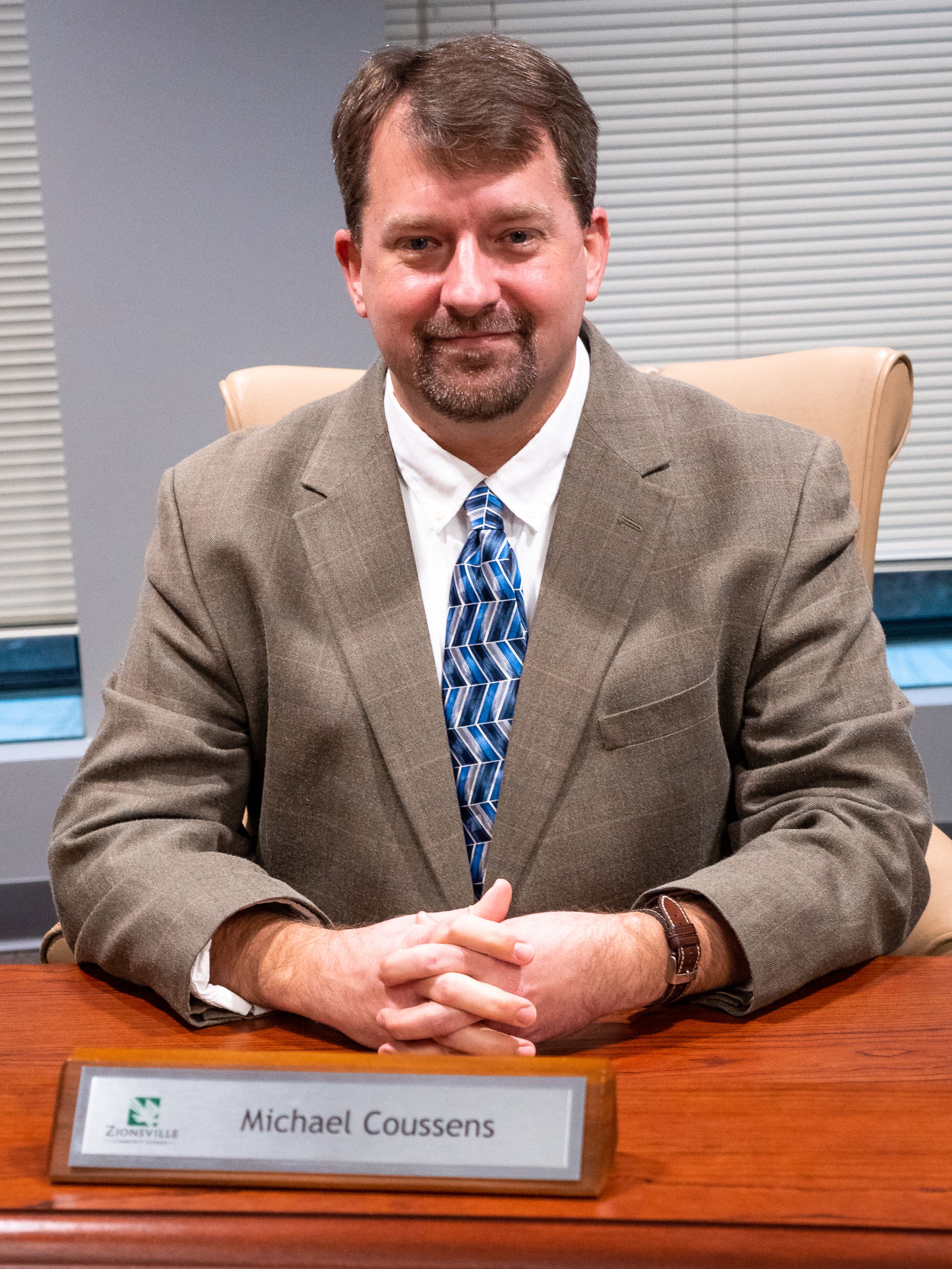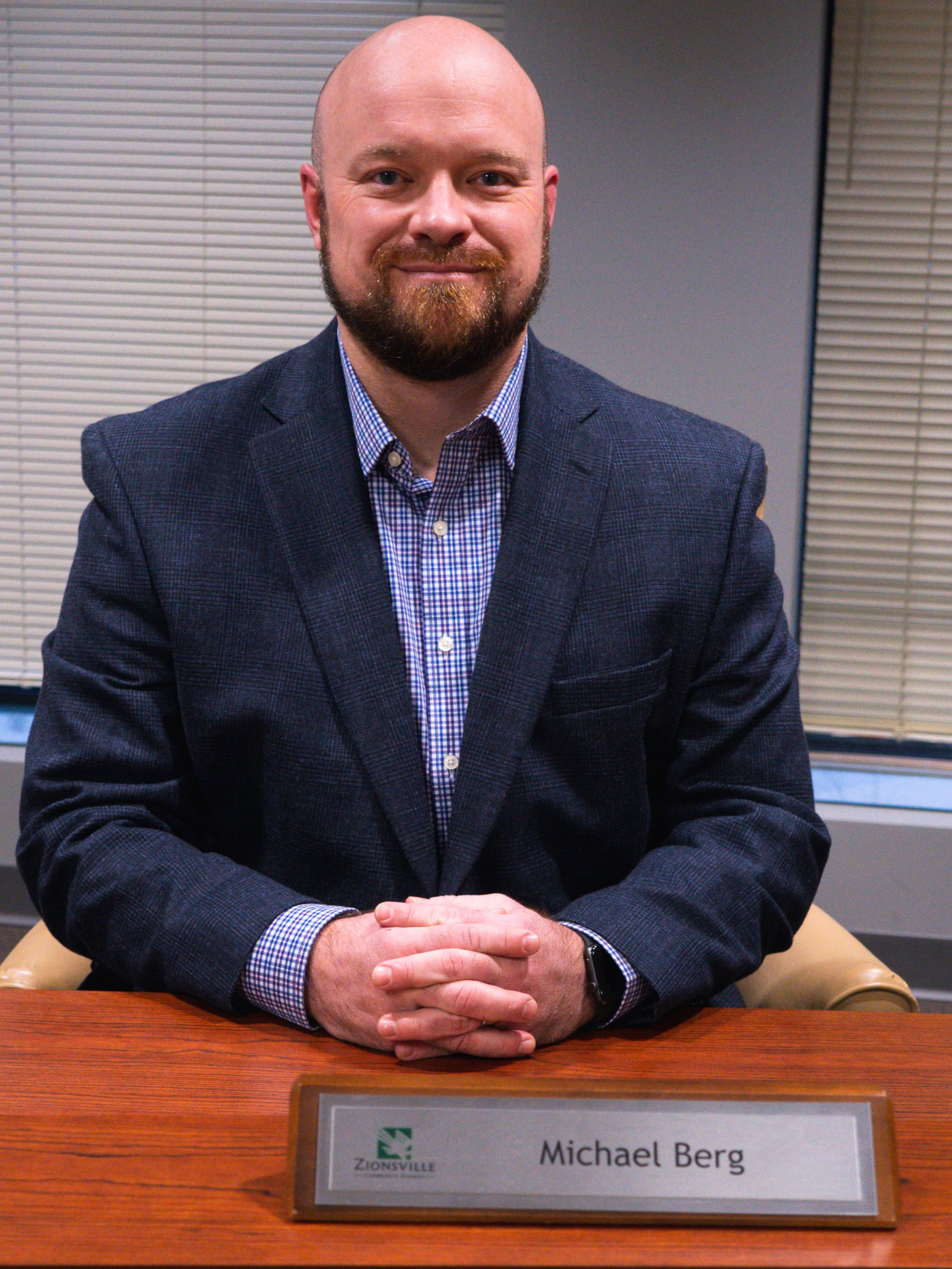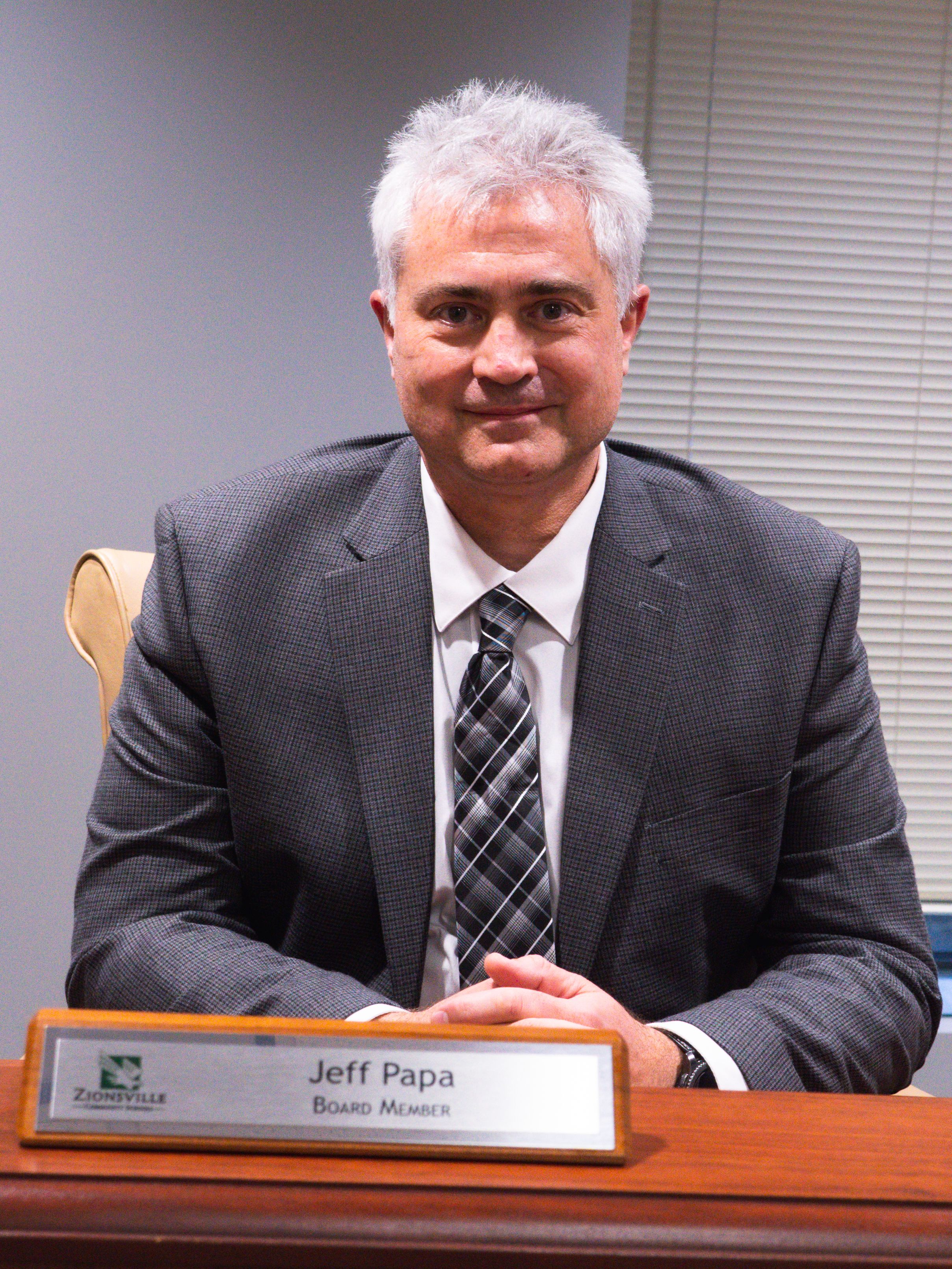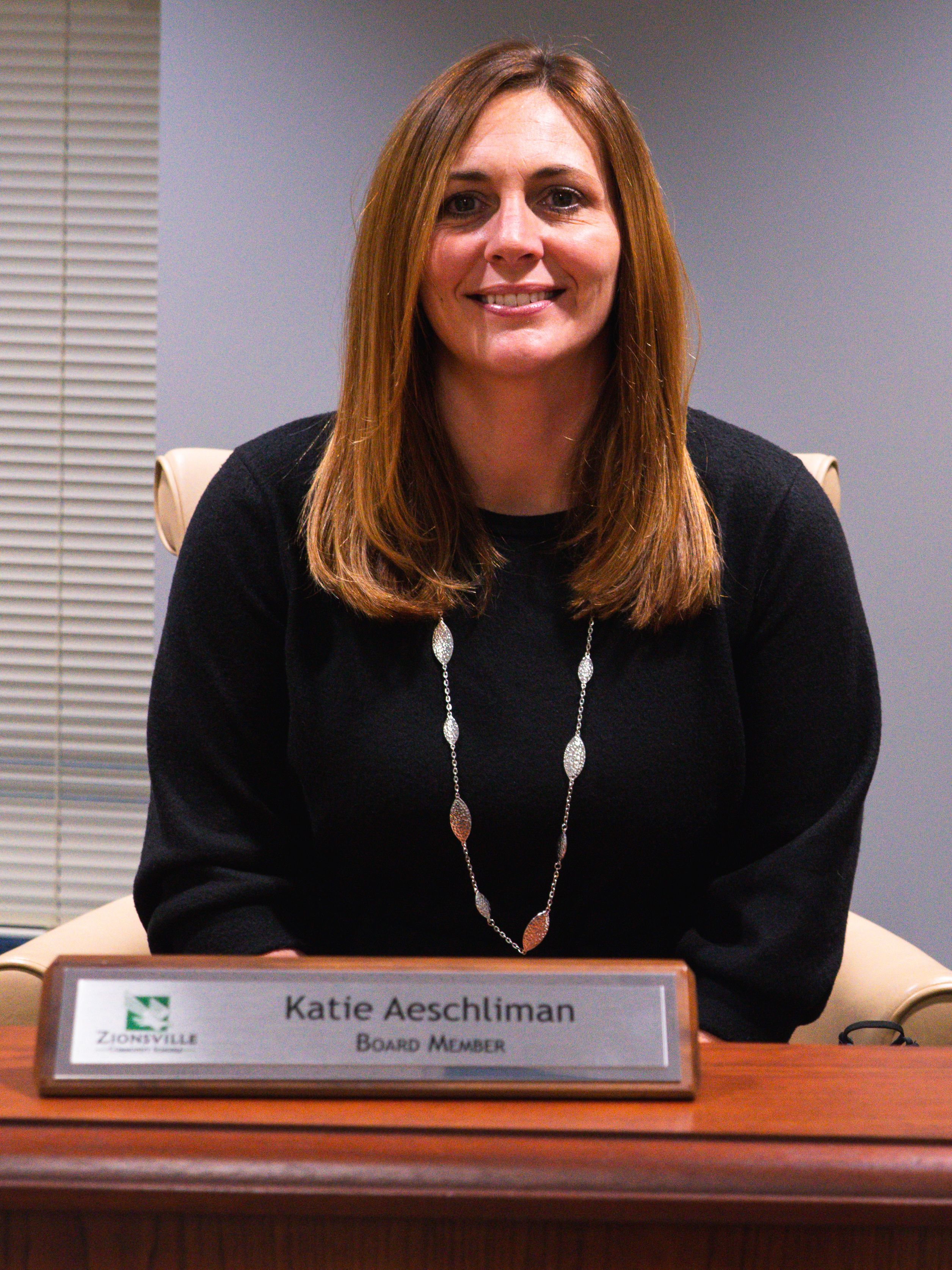 The ZCS Board of School Trustees recently updated our CoVID-19 operations plan. 
All plans for the start of school on August 3, 2021 are subject to change. Please review the details below as we prepare for a great year together!
Masks are required indoors until further notice.

Mask wearing is required by all persons on all school transportation until further notice.

All masking and other protocols are subject to change.

ZCS will not require vaccination for any staff or student until further notice.

All instruction-based visitors (tutors, private music lessons, guest speakers, etc.) will be required to complete a C-19 Waiver, and their access to campus is subject to change.

Mitigation strategies of increased ventilation, cleaning, and hand washing/sanitizing will continue as practiced last school year.

Cafeterias and transportation for students will operate at full capacity.

Guests are not allowed to have lunch at school with a student until further notice.

Related arts will hold classes in their classrooms.

Per Governor Holcomb's Executive Order on September 1, 2021, in settings, such as classrooms or on the school bus, where all students are wearing masks, close contacts who are within three feet of positive case will be notified to monitor for symptoms for 14 days. Those students will continue in school as long as no symptoms develop. If symptoms develop, students must isolate and obtain testing whether or not fully vaccinated.

Close contacts within six feet of a positive case and in an unmasked setting (i.e. lunchroom, band) must quarantine with one of the below options.

• Quarantine for 14 days (no test required).

• Quarantine for seven days with negative test (PCR or rapid test done in lab) on days five, six or seven. Return on day eight if no symptoms develop.

* Unless fully vaccinated or previously ill with CoVID-19 within the previous three months and recovered, and without any symptoms.

All quarantined and isolated students will access instruction/lessons asynchronously via Canvas and/or Enboard SSO portal while away from the classroom. Arrangements may be made with the classroom teacher and/or school principal for the supply of assignments for students who will be absent from school more than two days.

Unless otherwise communicated in the case of CoVID-19 community spread, there will be no event restrictions or permissions required from local health authorities until further notice.

Vaccination status of students and adults will not be known to ZCS unless a CoVID-19 positive case and close contact situation calls vaccination status into question (regarding quarantine or isolation need or duration).

Parents should keep ill children at home and report CoVID-19 symptoms and positive test results to the child's school.

Parents may refer to this link for current symptoms to monitor.

Siblings of ill children with pending CoVID test results should remain home until results or an alternative diagnosis is received.

The Superintendent and/or designee(s) are authorized to make CoVID-19 protocol adjustments in safety practices of any kind to include, but not limited to, school scheduling, closure, masking and social distancing, limits upon event size and/or participation specifics until further notice.

This virus, its variants, the inconveniences, and the real devastation to some individuals' health have not ended, and our school board and leadership team will continue to exercise their responsibilities to implement the school program in accordance with public health and governmental officials' guidance and/or directive(s).
Parents: Please keep ill children at home and report CoVID-like symptoms immediately.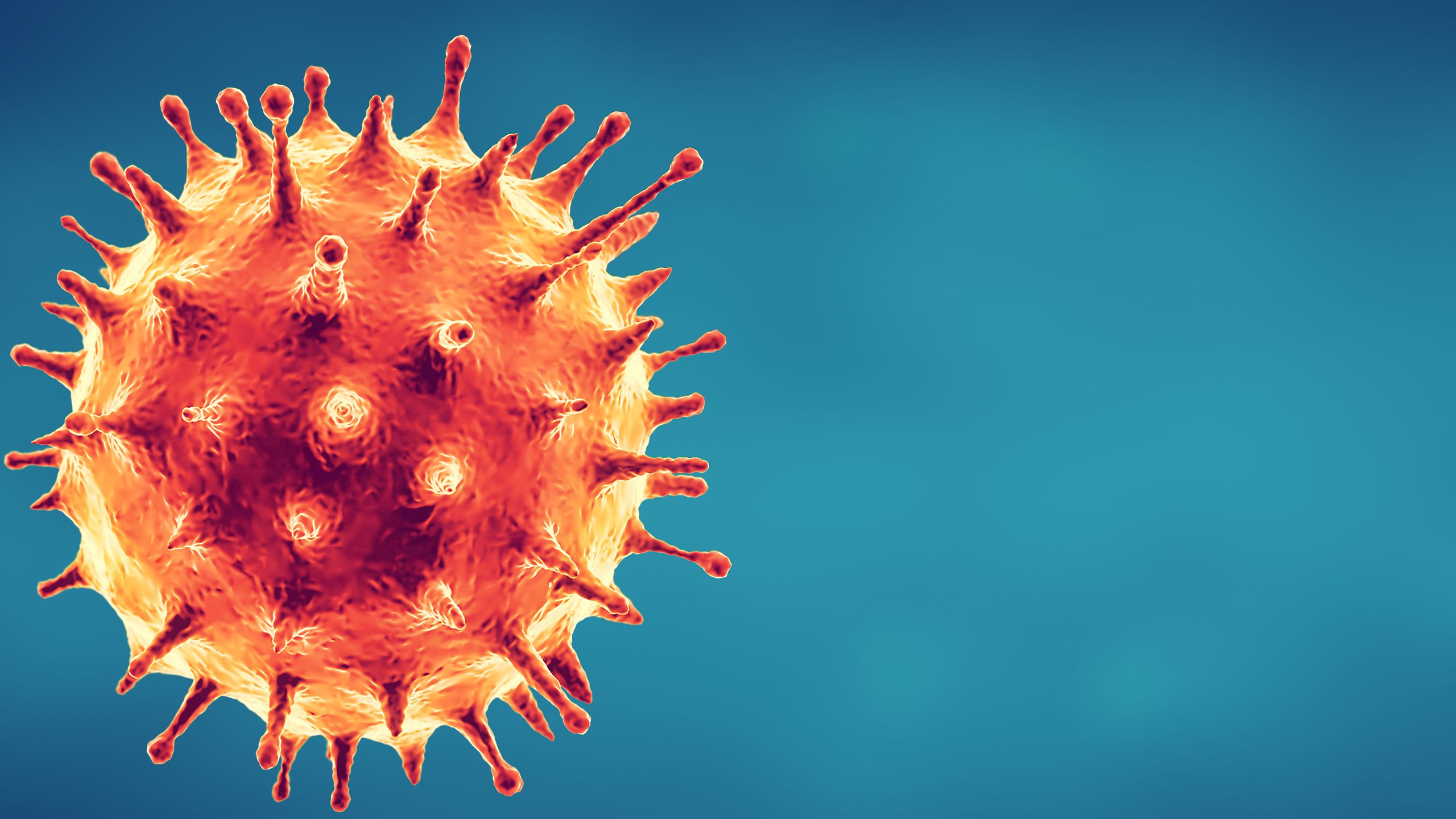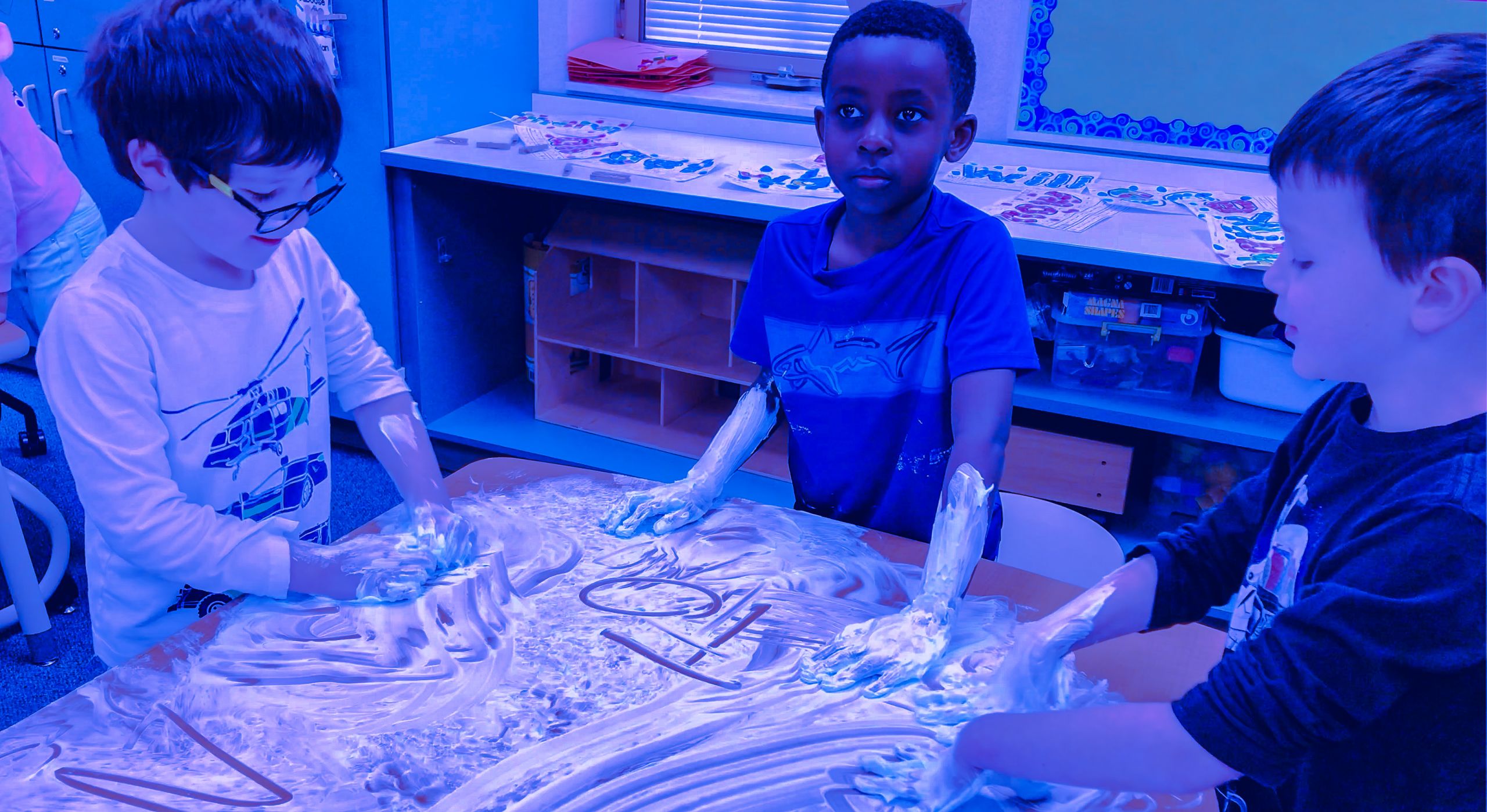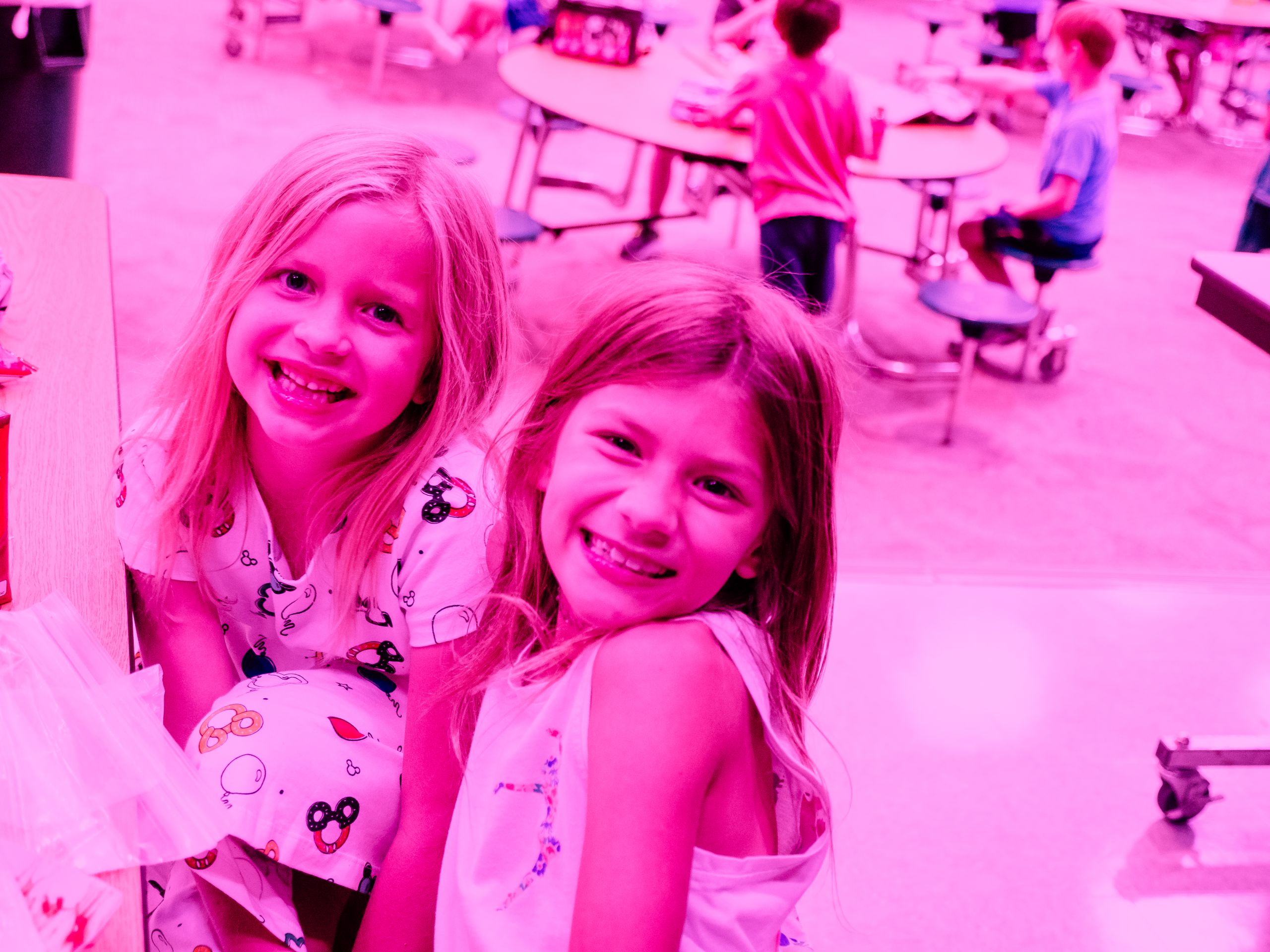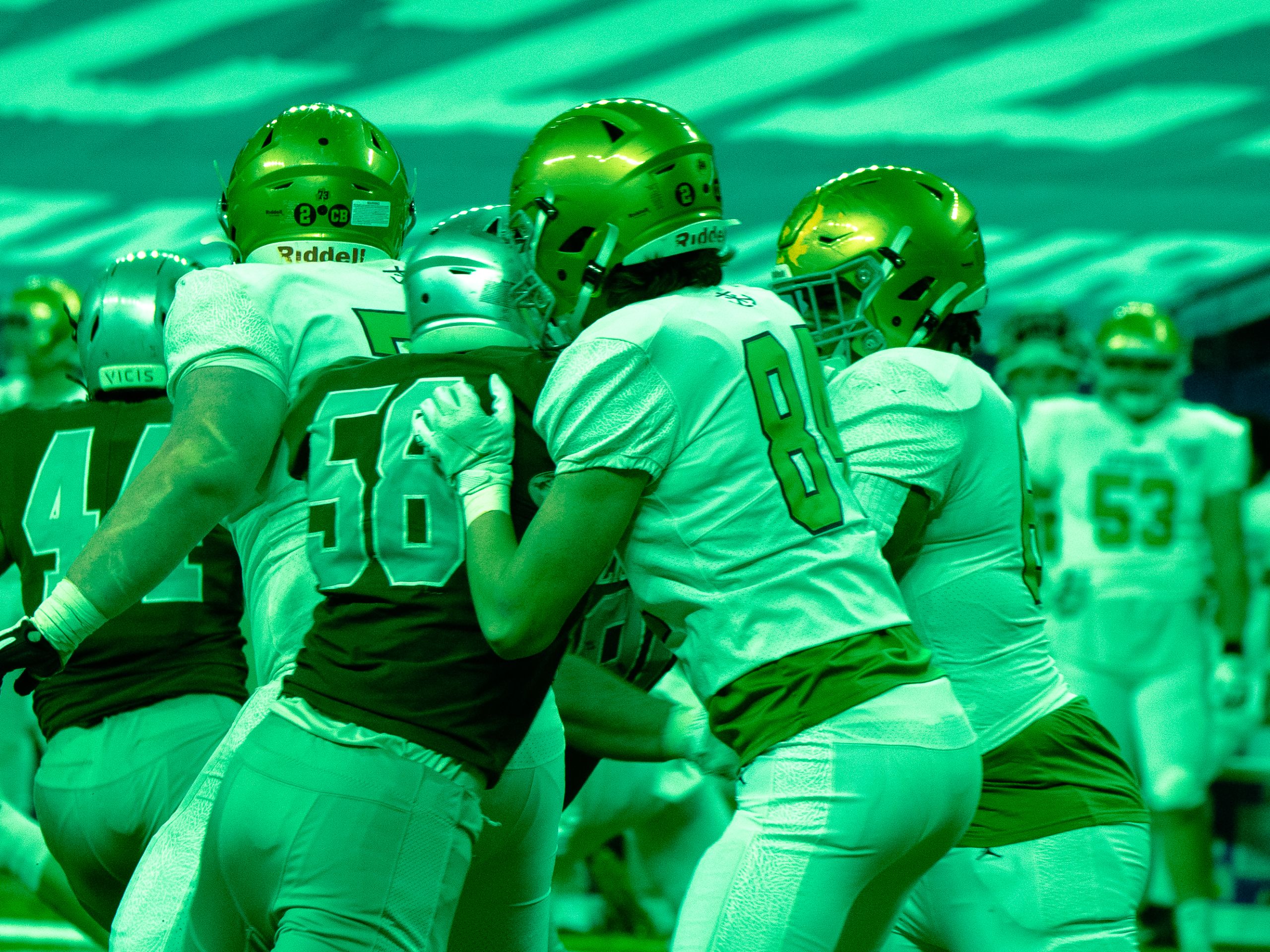 Item 1 of 3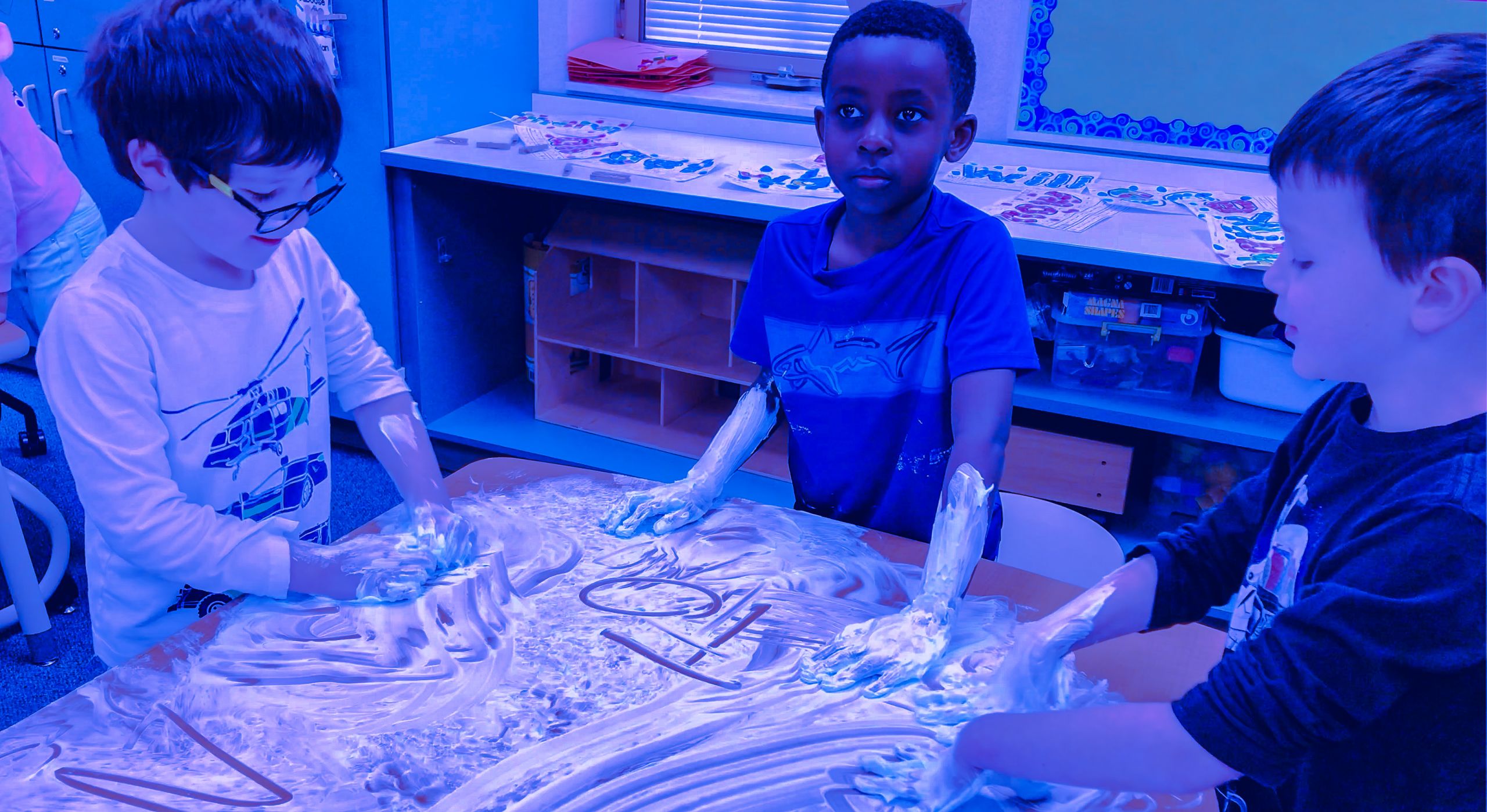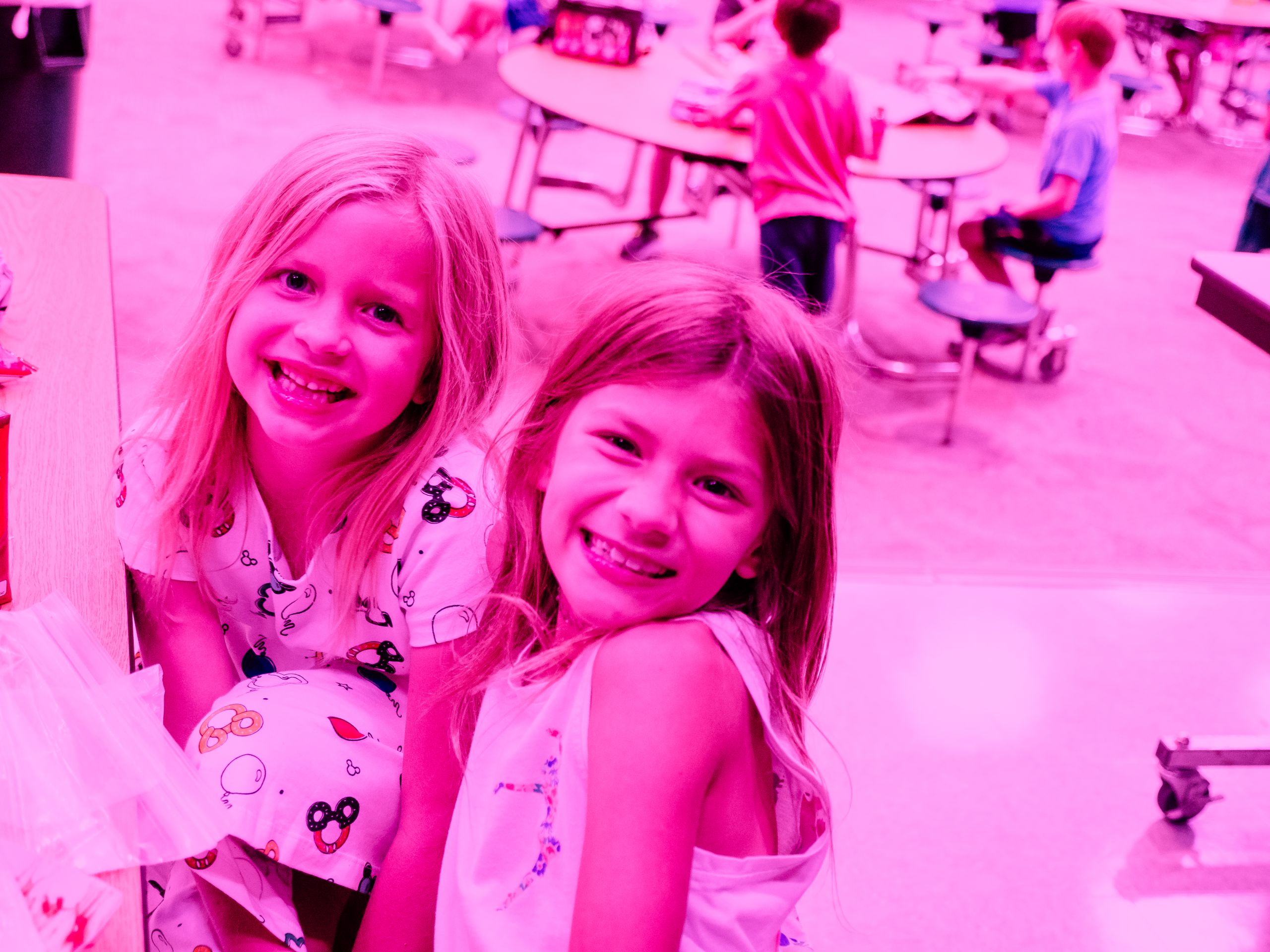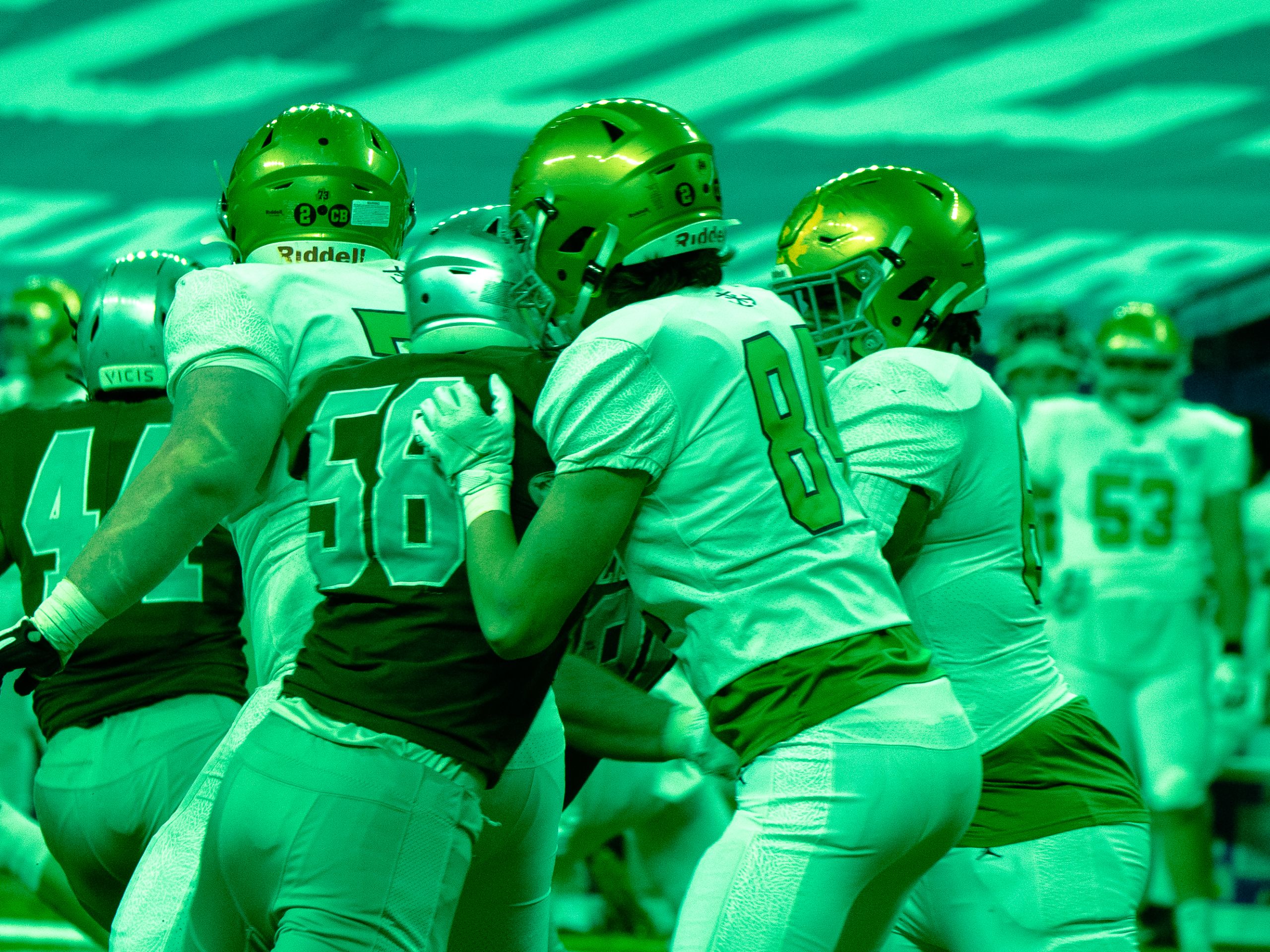 CALENDAR DATES 2021-2022
First Day of School: August 3, 2021
Labor Day
September 6 / no school
Fall Break
October 11-15, 2021 / no school
Thanksgiving Break
November 24-26, 2021 / no school
Winter Break
December 20-31, 2021 / no school
Martin Luther King, Jr Day
January 17, 2022 / no school
Teacher Day
January 18, 2022 / no school
February Break
February 21-25 / no school
Spring Break
April 1-8, 2022 / no school
Last Day of School
May 25, 2022
Commencement
June 5, 2022
Link to full school calendar on district website can be found here.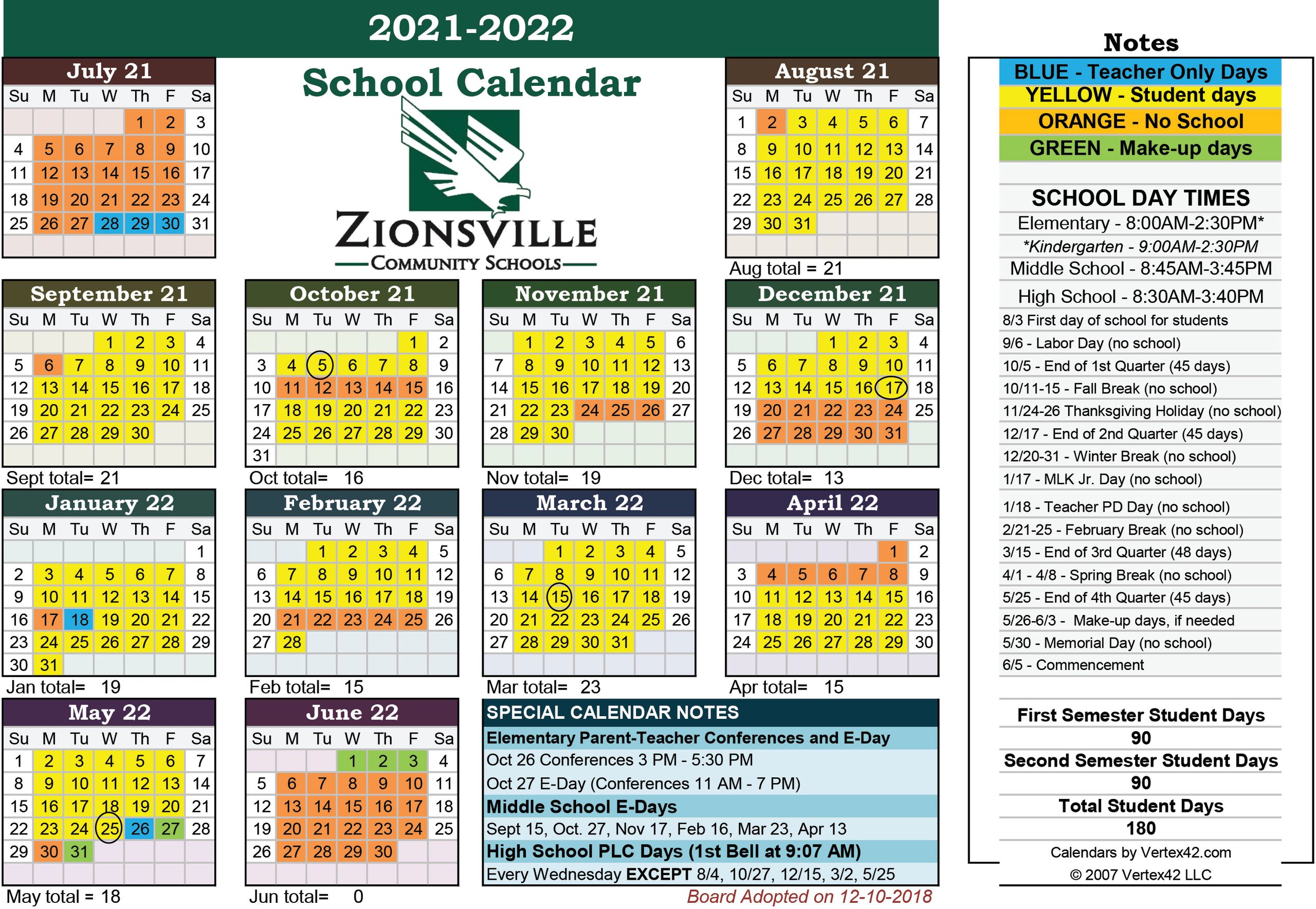 ---
Zionsville Community Schools
Location and Information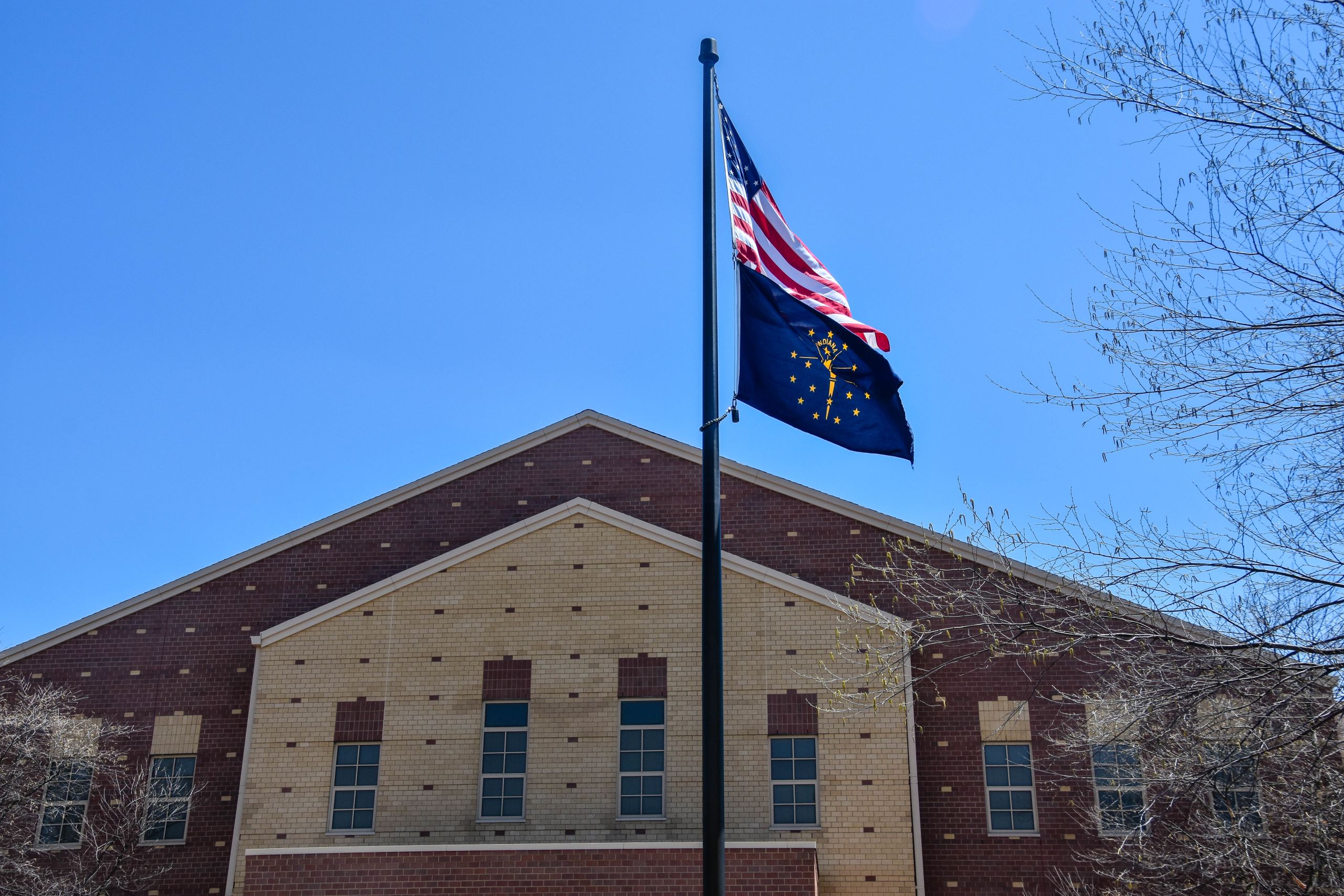 Tom Hundley, Principal
5555 South Main Street
Whitestown, Indiana 46075
(317) 873-2226
Office Hours: 7:30 AM - 3:30 PM
Andrew Foreman, Principal
350 North Sixth Street
Zionsville, Indiana 46077
(317) 873-1234
Office Hours: 7:30 AM - 3:30 PM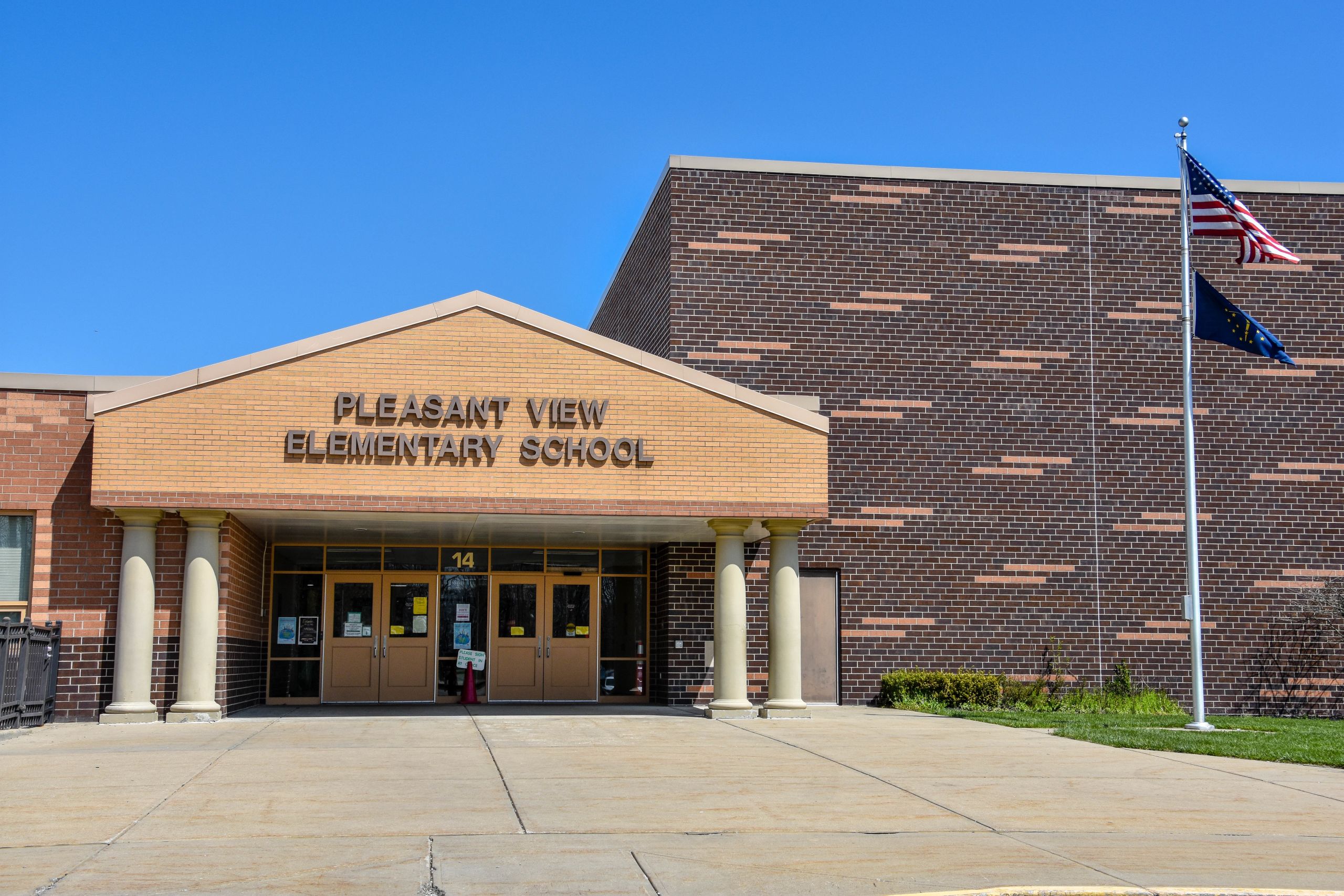 Stacy Smith, Principal
4700 South 975 East
Zionsville, Indiana 46077
(317) 873-2376
Office Hours: 7:30 AM - 3:30 PM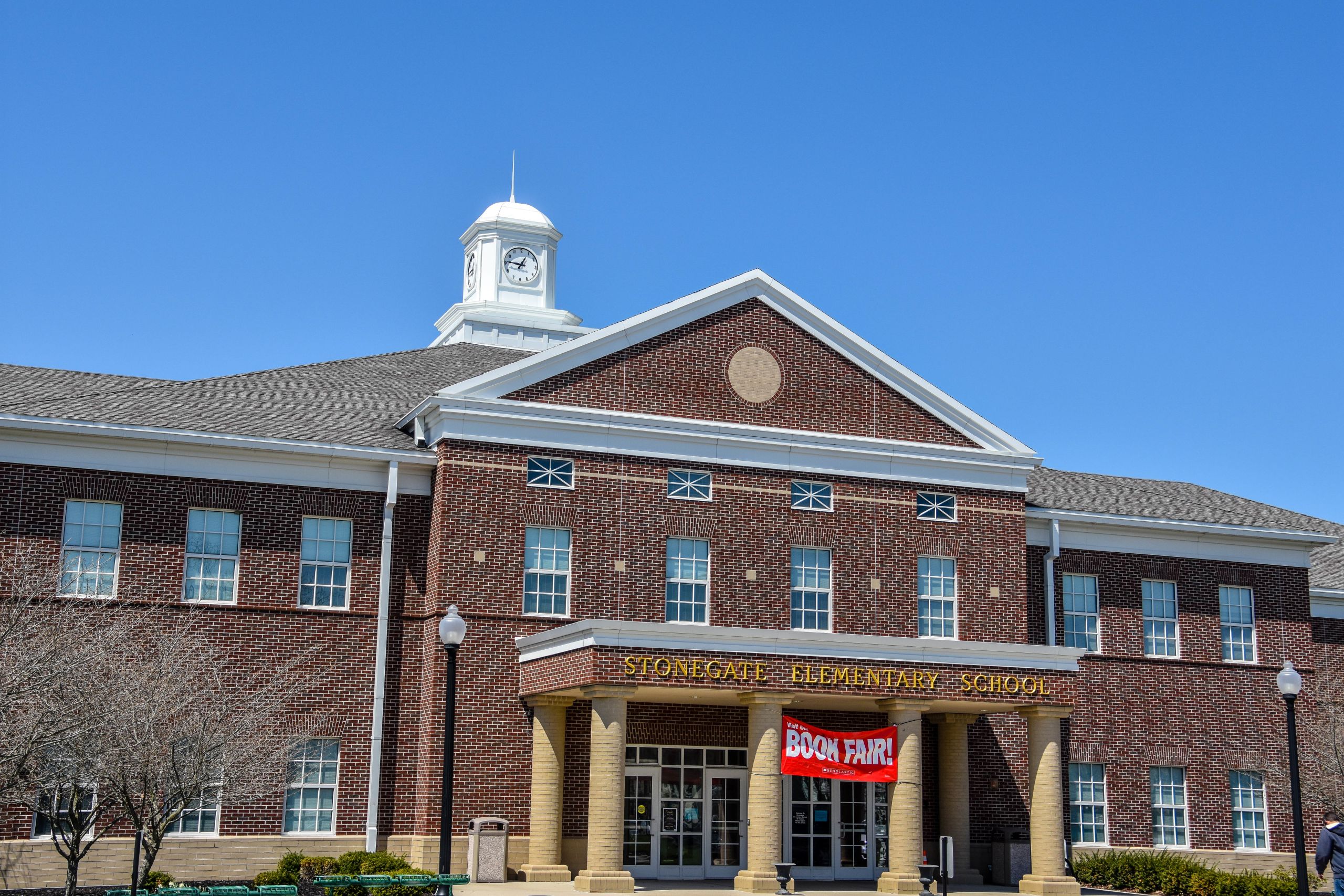 Connie Largent, Principal
7312 West Stonegate Drive
Zionsville, Indiana 46077
(317) 873-8050
Office Hours: 7:30 AM - 3:30 PM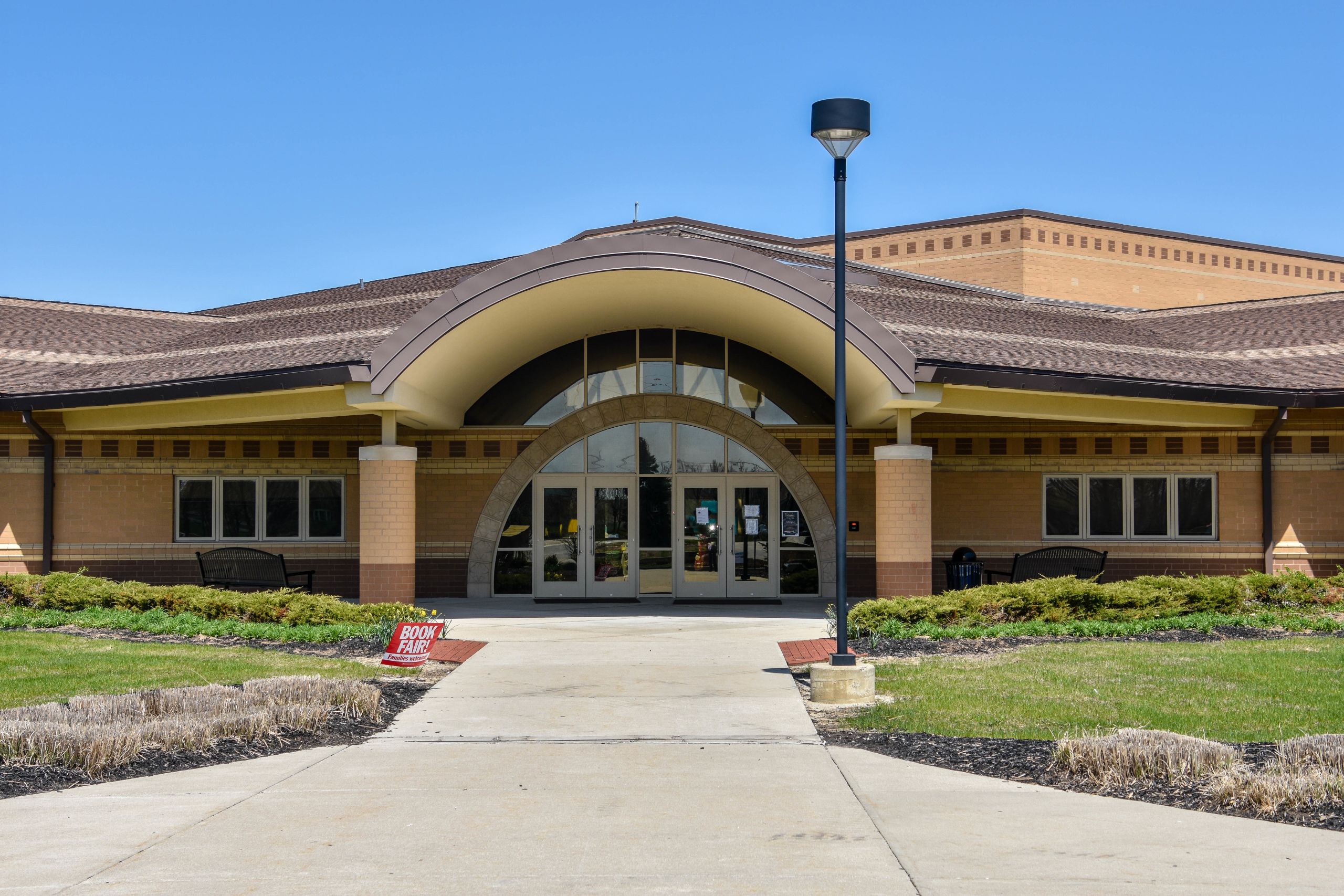 Jennifer Raycroft, Principal
11750 East 300 South
Zionsville, Indiana 46077
(317) 773-4007
Office Hours: 7:30 AM - 3:30 PM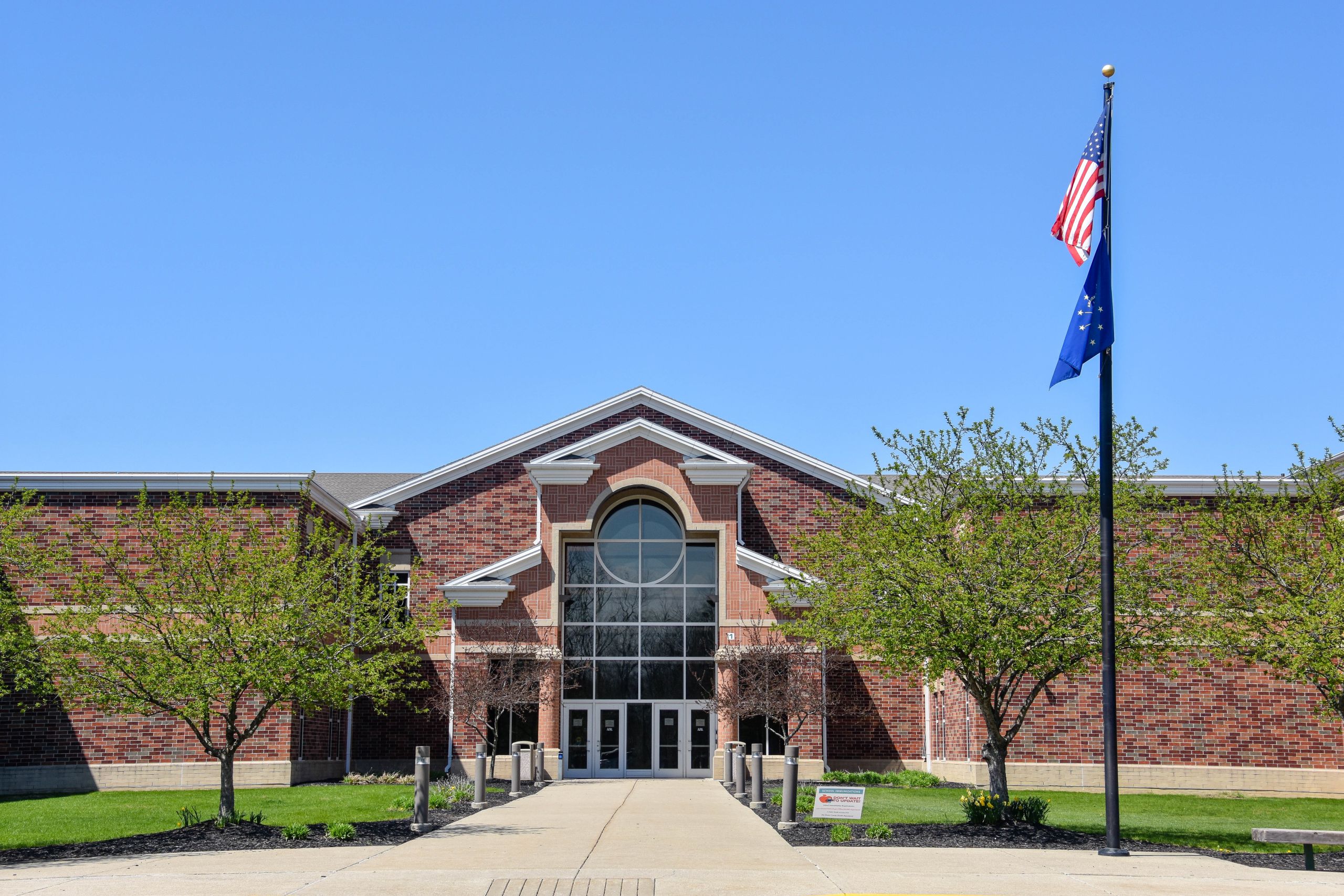 Mitzi Macaluso, Principal
900 North Ford Road
Zionsville, Indiana 46077
(317) 873-2426
Office Hours: 7:45 AM - 4:15 PM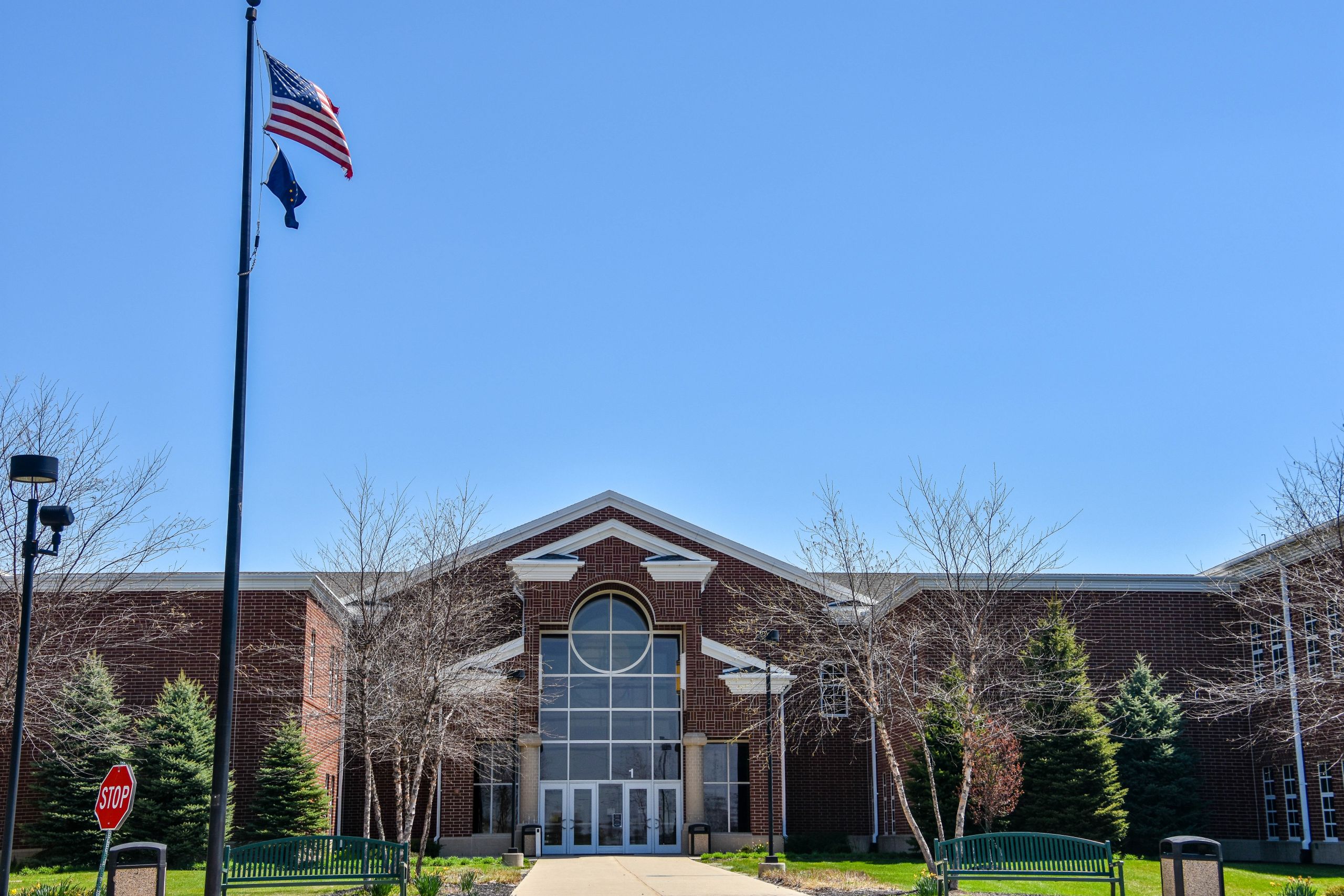 Matt Doublestein, Principal
5565 South 700 East
Whitestown, Indiana 46075
(317) 873-1240
Office Hours: 7:45 AM - 4:15 PM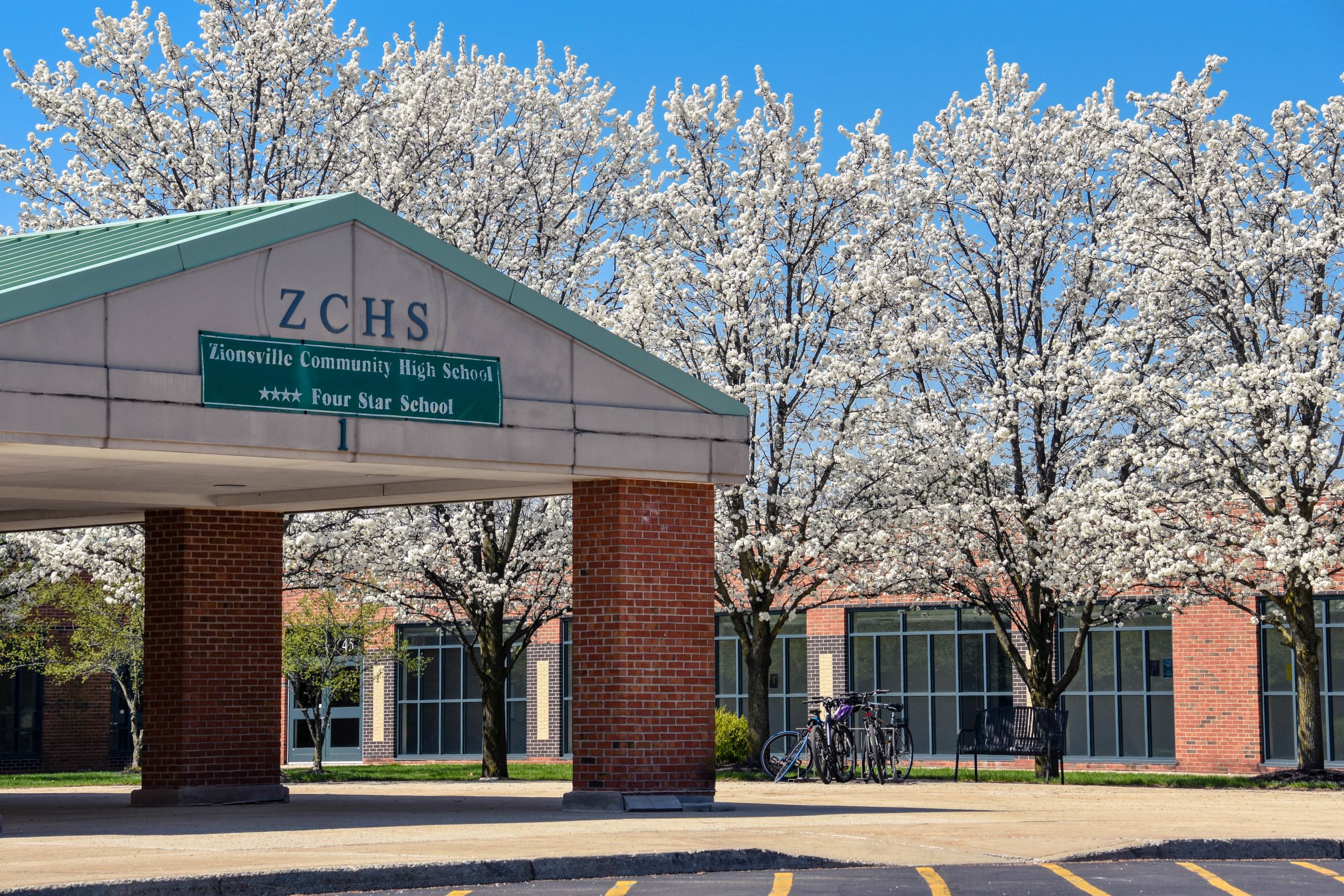 Tim East, Principal
1000 Mulberry Street
Zionsville, Indiana 46077
(317) 873-3355
Office Hours: 7:45 AM - 4:00 PM
Open Houses / Back to School Dates 2021-2022
Open houses and back to school dates for all ZCS schools can be found here.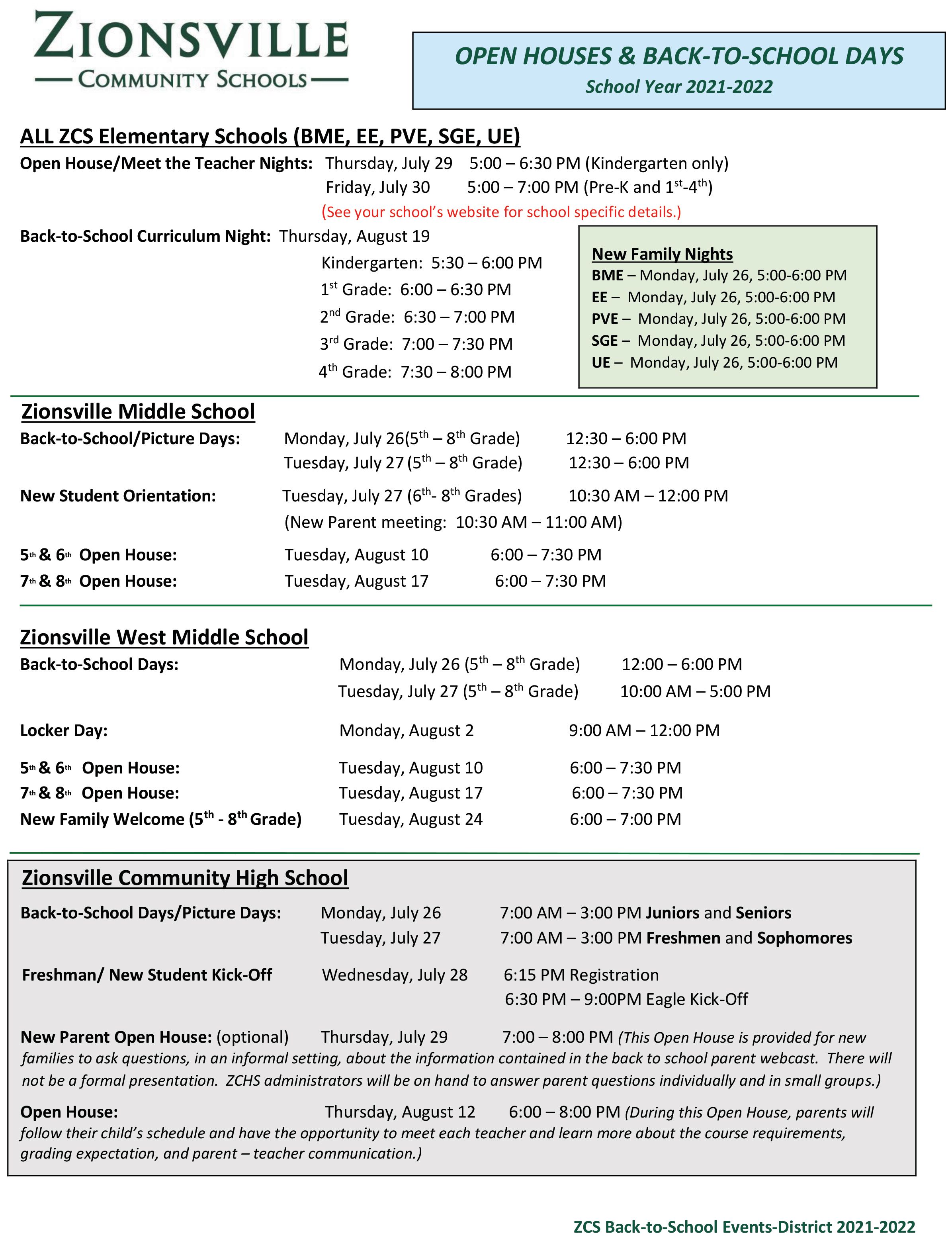 GROW Programming (Child Care Services)
Visit https://www.zcs.k12.in.us/apps/pages/grow_childcare_services for information on Before and After Care (BAC), Bridge and middle school JAM programs.
---
IMMUNIZATIONS
State law stipulates that school children's medical records must show that required immunizations have been completed by the 20th day of the school year. That day is August 30, 2021. The CoVID-19 vaccine is not one of these mandatory immunizations as of this writing.
Information regarding immunization requirements for 2021-2022 can be found here. Parents of children whose immunizations are not up to date should contact their health care provider or the Boone County Health Department to schedule an appointment for the necessary immunizations. Some pharmacies also carry the necessary vaccines.

Children who do not have up-to-date vaccination records by August 30, 2021, will not be allowed to return to school until the proper immunization information is on file. If parents object to immunizations, a written objection must be on file in the school office by that date. This must be updated yearly. Students who have appointments with their health care provider after August 30, 2021, must present proof of the scheduled appointment in order to remain in school. Please contact the health clinic at your school with any questions or concerns.
ZCS school nursing services are provided by St. Vincent/Ascension Health. Need a health care provider? Visit getstvincentcare.com.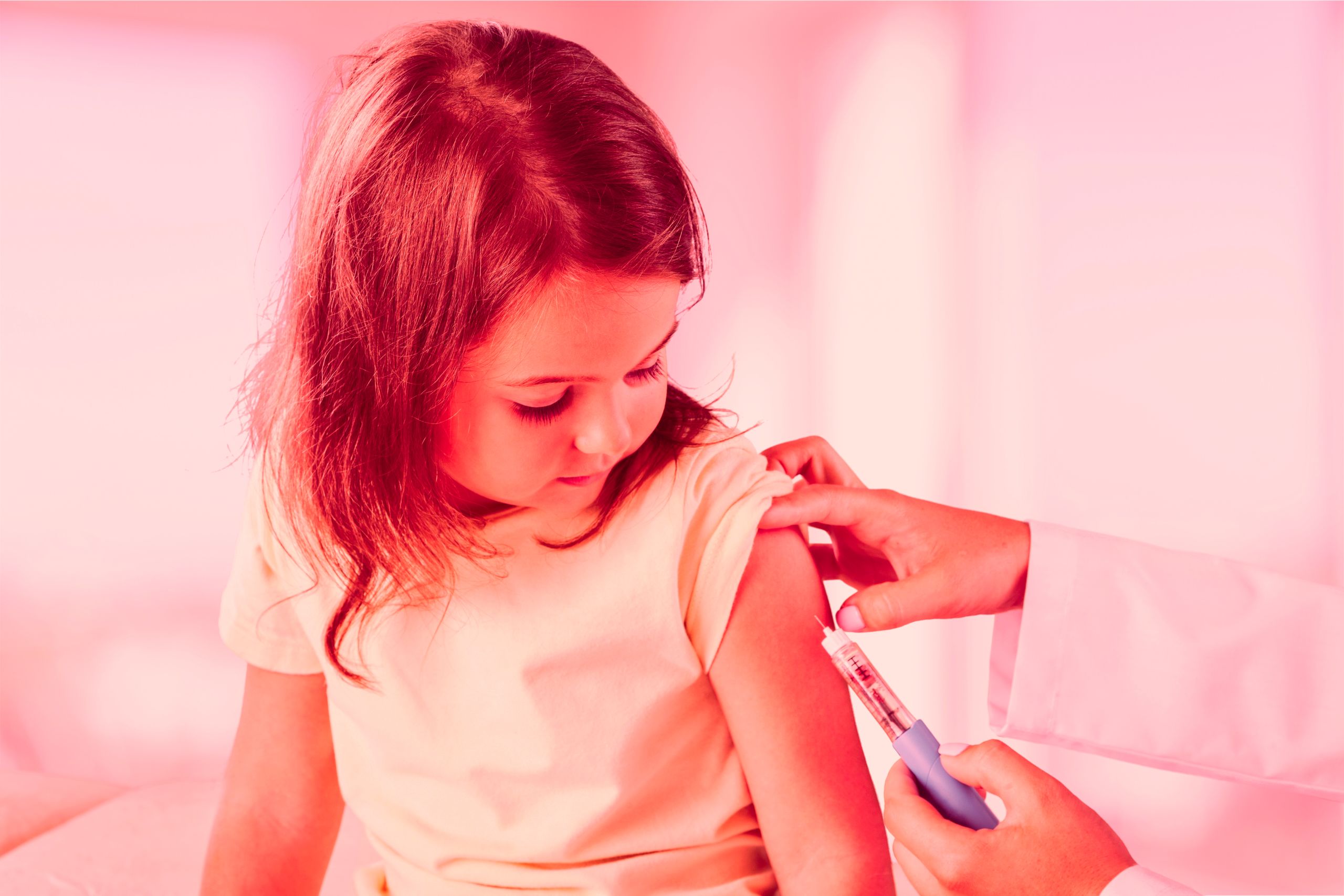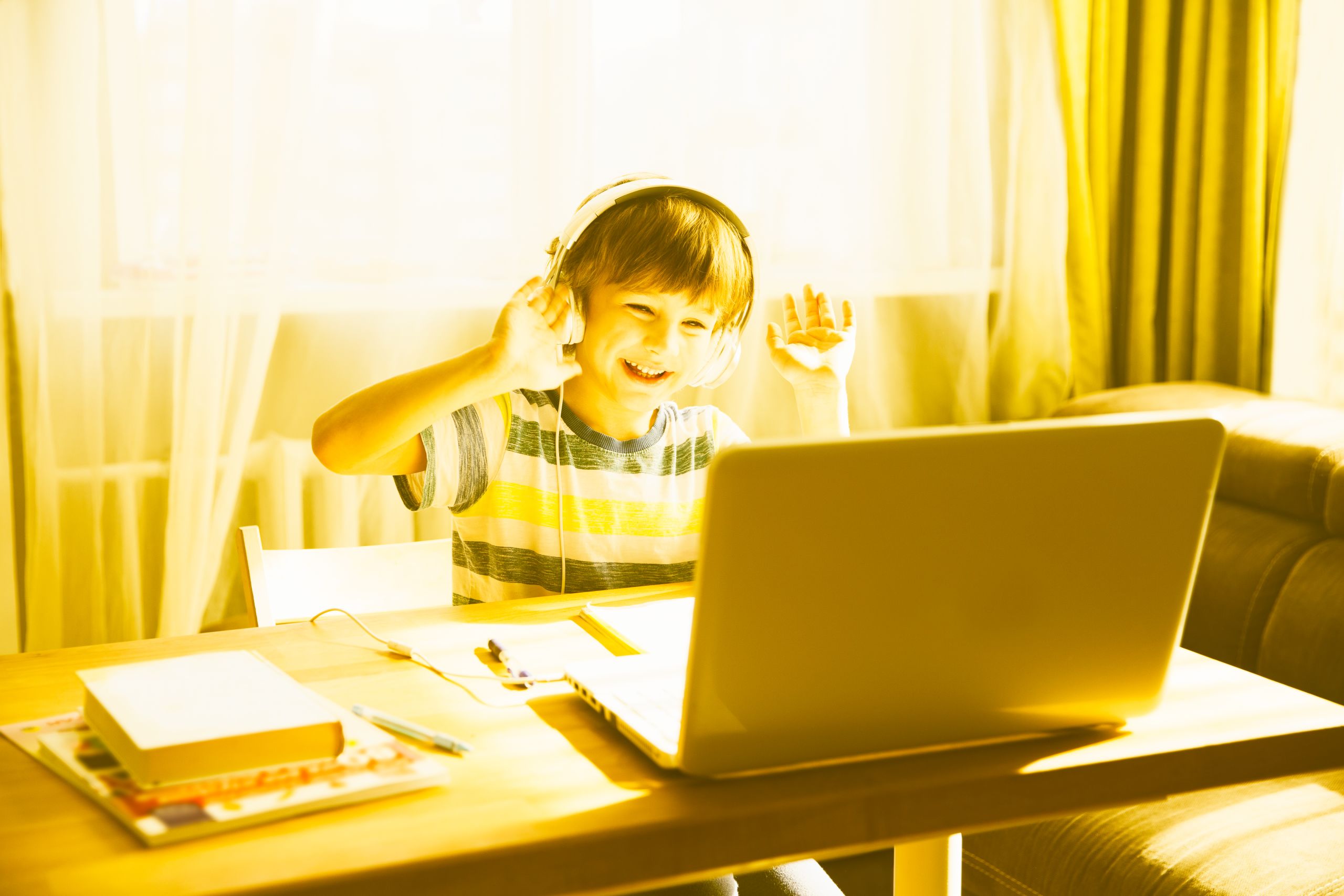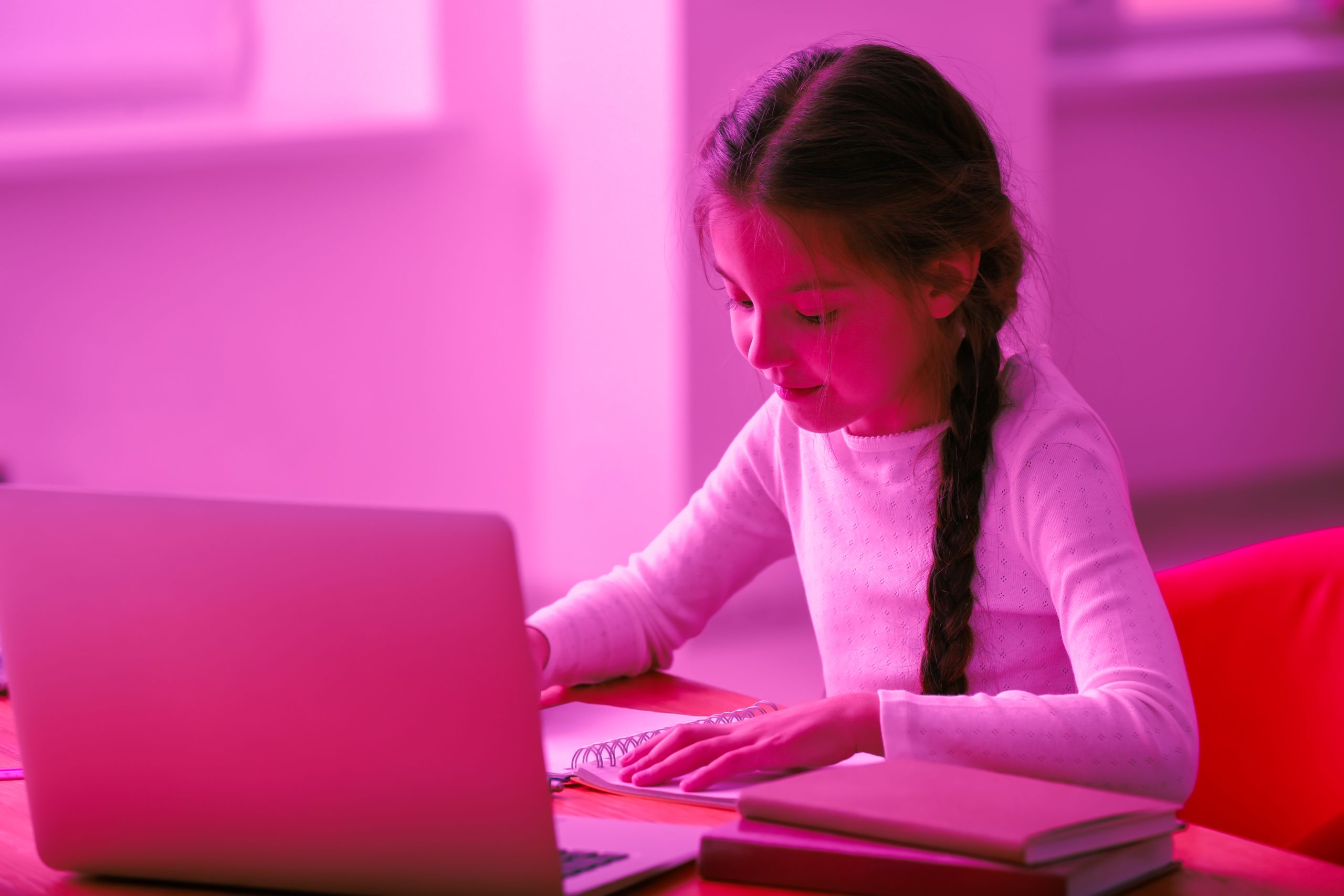 Item 1 of 3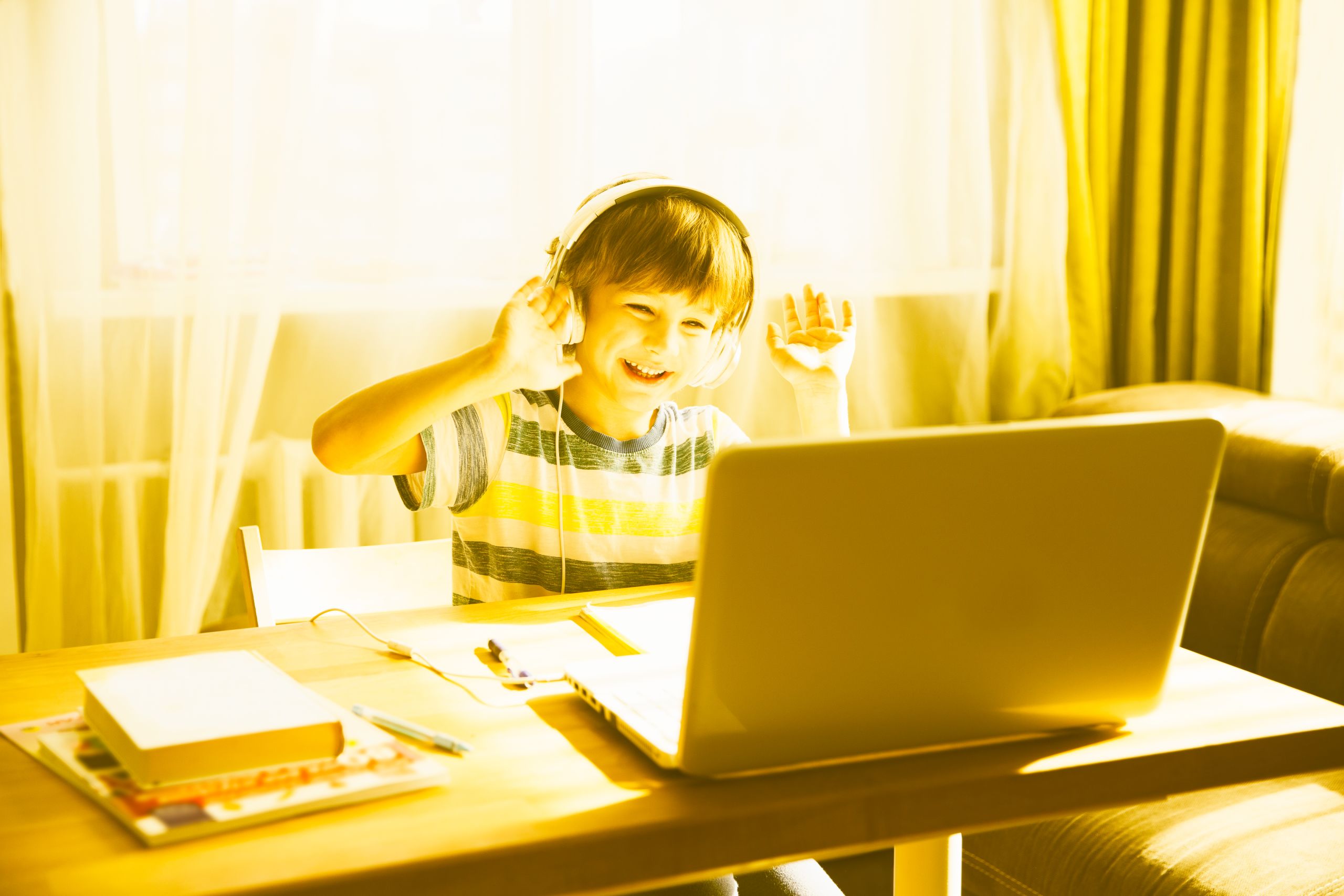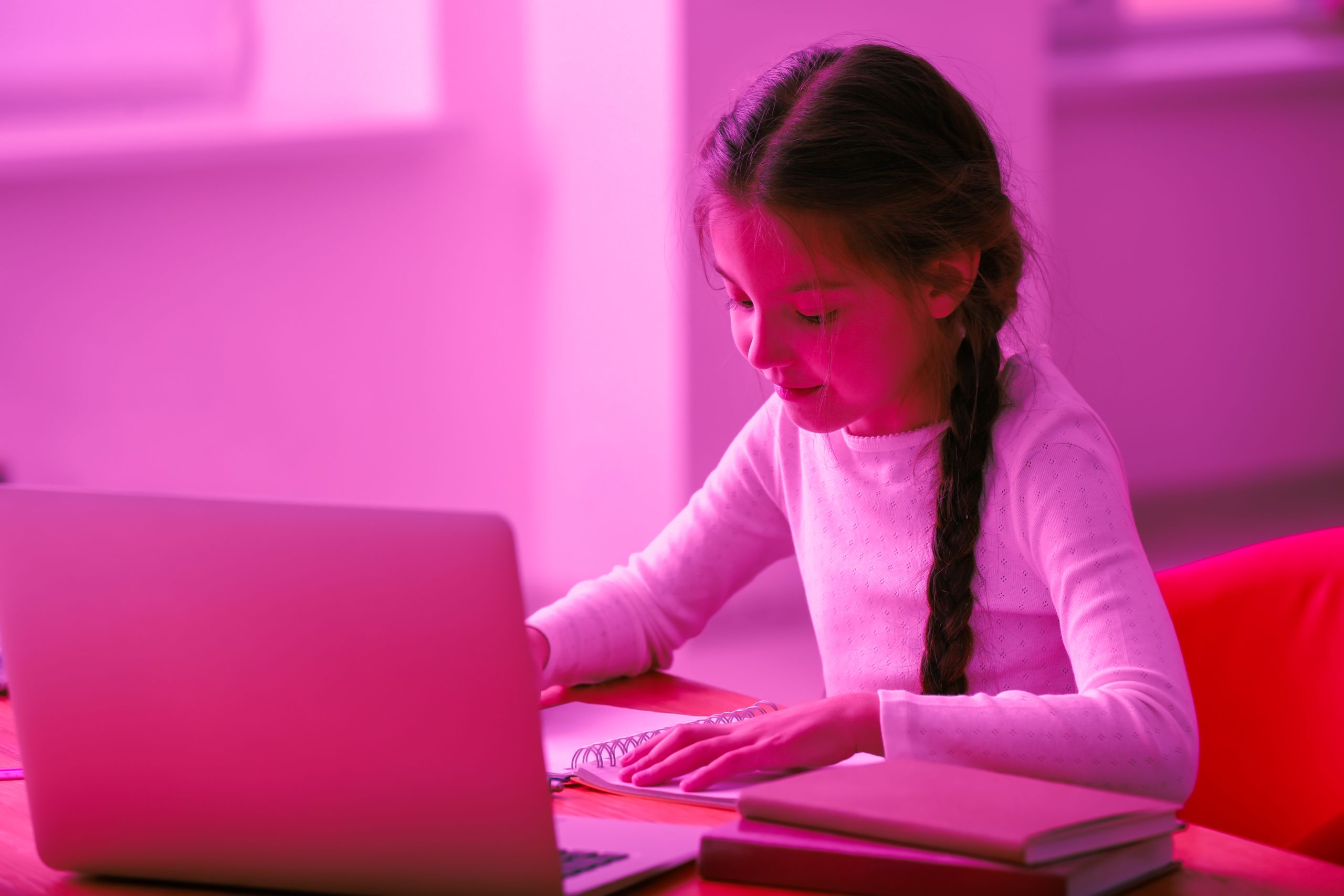 DEVICES
A 1:1 device is required for students in grades 5-12. During registration, parents indicate whether their student will rent (at a cost of $132.50) or select Bring Your Own Device (BYOD). If BYOD, the following are recommendations for devices at the high school and middle schools:
Hardware Requirements:
Device with keyboard
8 GB of RAM recommended (4 GB minimum)
128GB HDD minimum
Not a preferred device: IPad, Tablet, Chromebook
Software Requirements:
Operating System
Windows 10, no Windows 10S.
Mac 10.14 Mojave or later
Other Items to Consider in finding the right device:
A protective case is highly recommended.
Laptop weight and size (carried all day to classes)
Although ZCS does not recommend a brand of laptop, please email zcstech@zcs.k12.in.us with any questions about a device you are considering.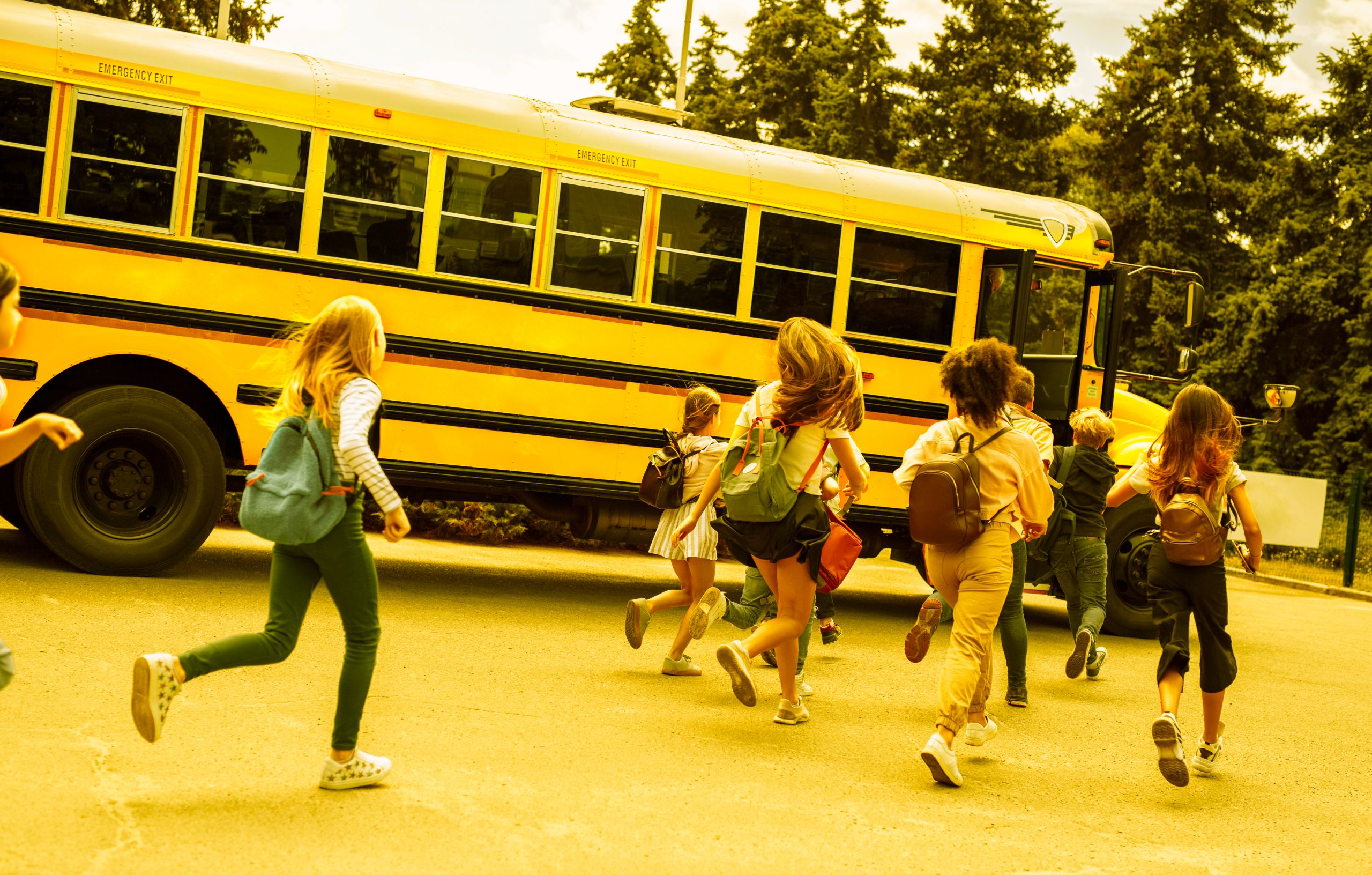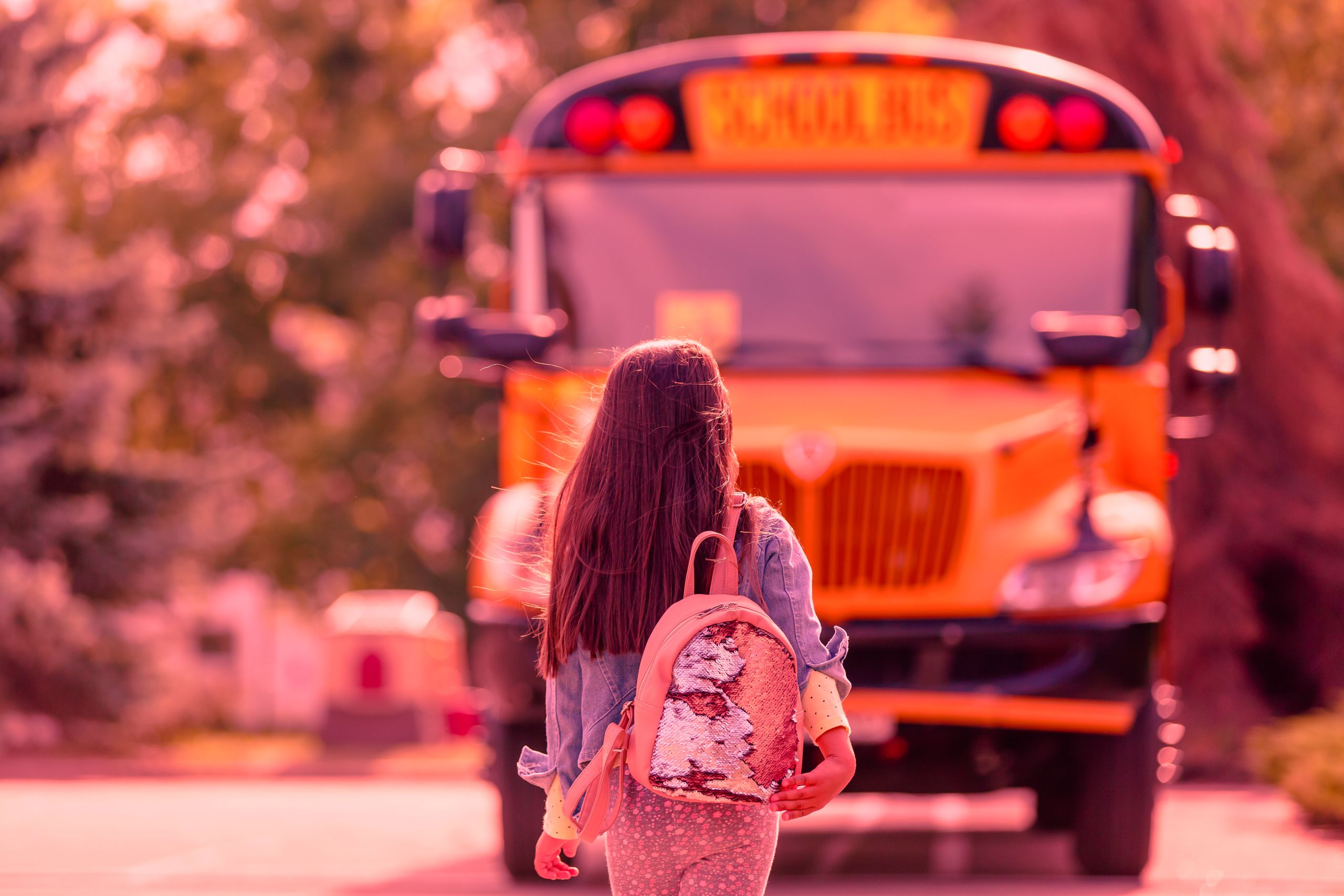 Item 1 of 2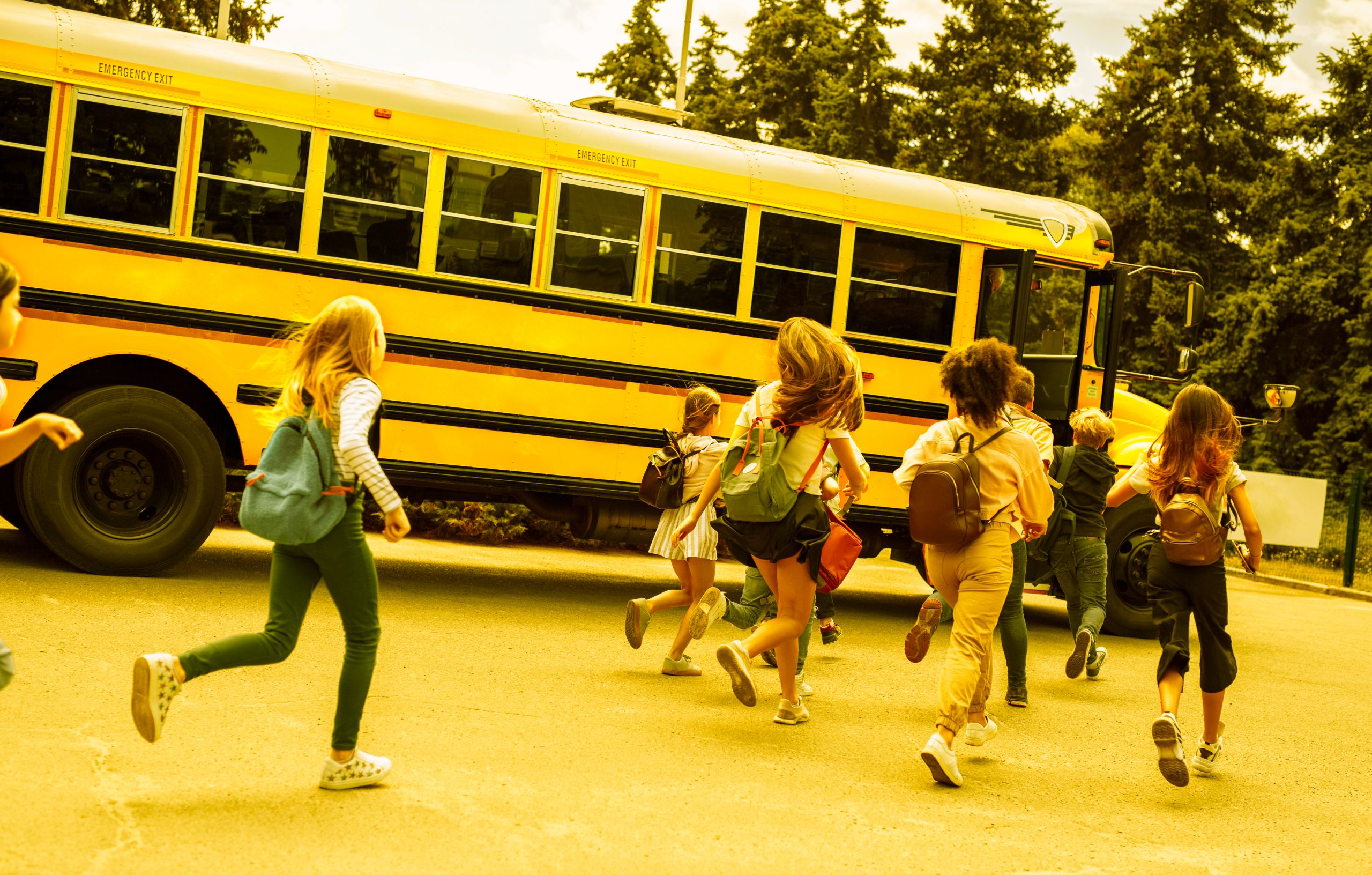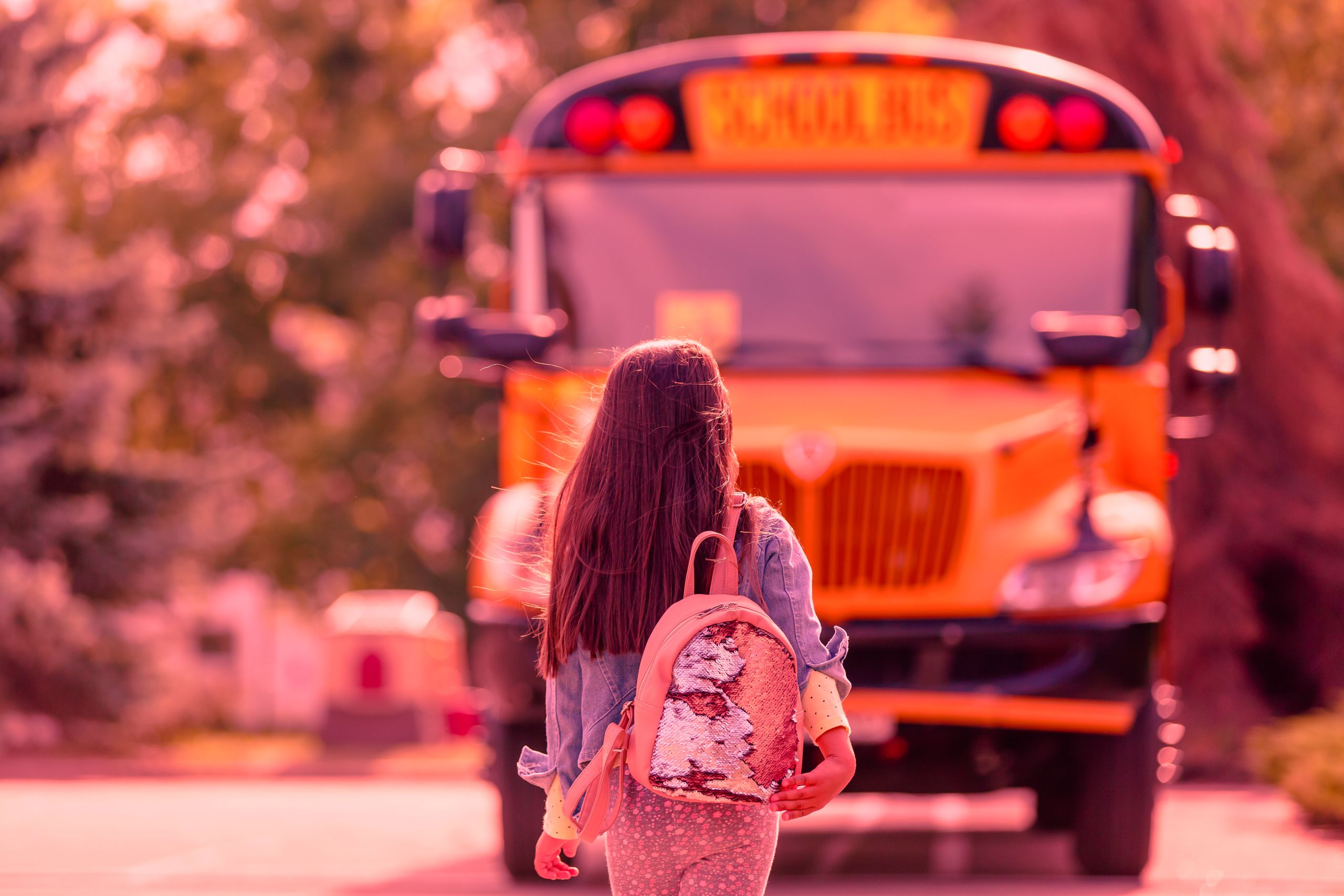 TRANSPORTATION
Director of Transportation: Amy Eaton
Direct Office Line: 317-873-1237 x11802
Masks are required on the school bus in response to current federal mandate.
The 2021-2022 school year is coming up fast. Bus route and bus stop information will be e-mailed to parents at the beginning of August. If you do not receive an e-mail, you can confirm your route information on our district website under the Parent Tab after August 1.
Follow this link for more information regarding ZCS Transportation: https://www.zcs.k12.in.us/apps/pages/transportation.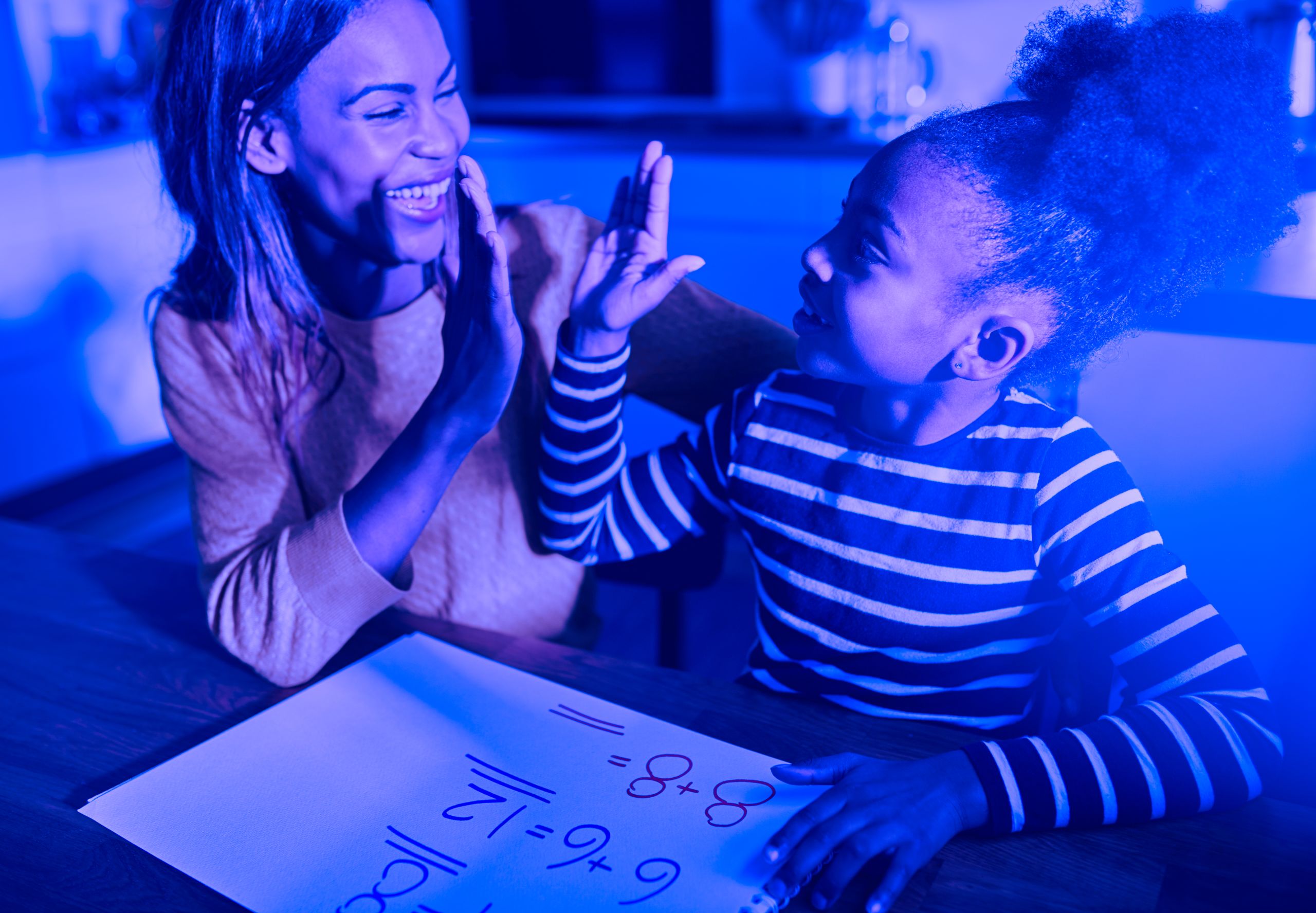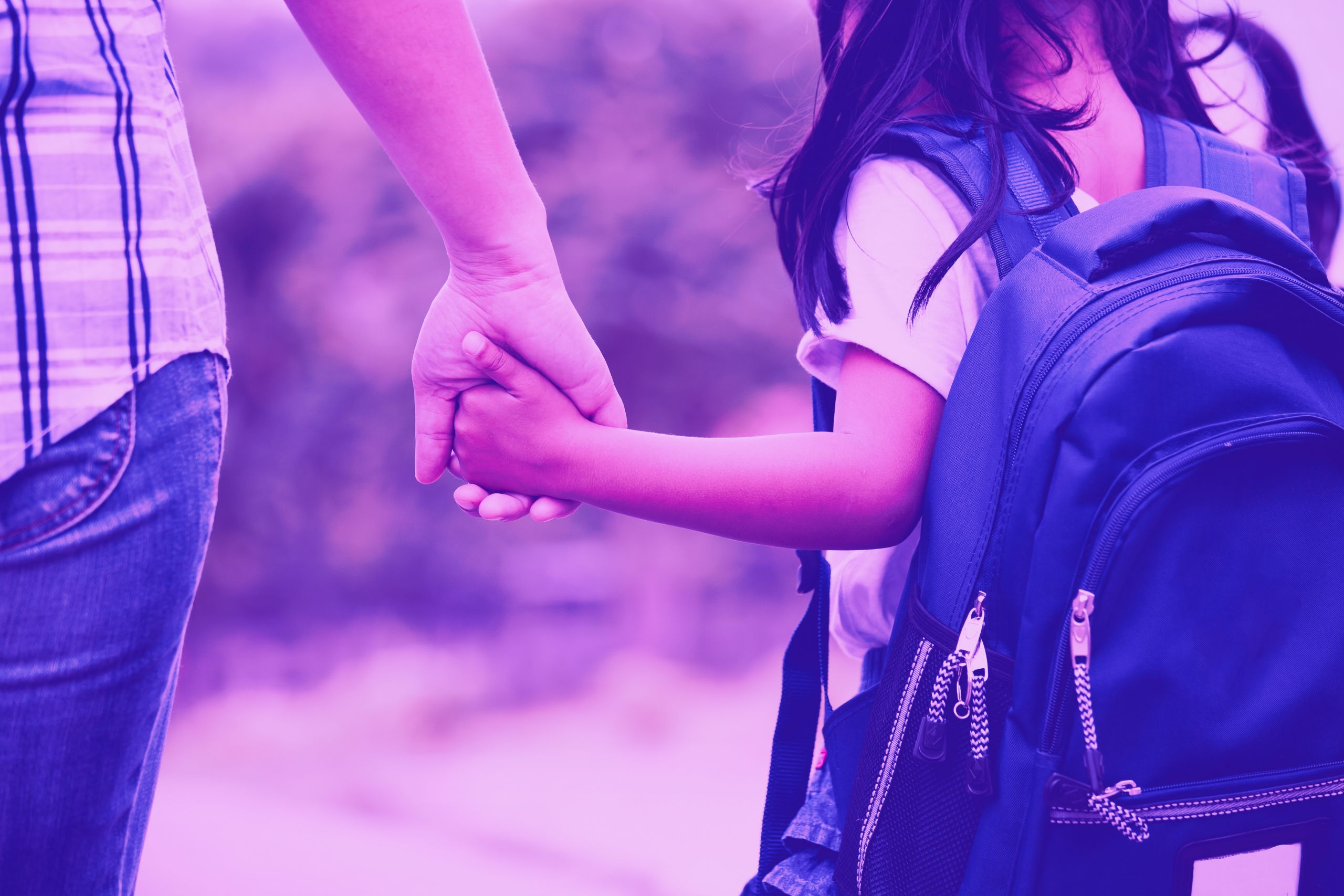 Item 1 of 2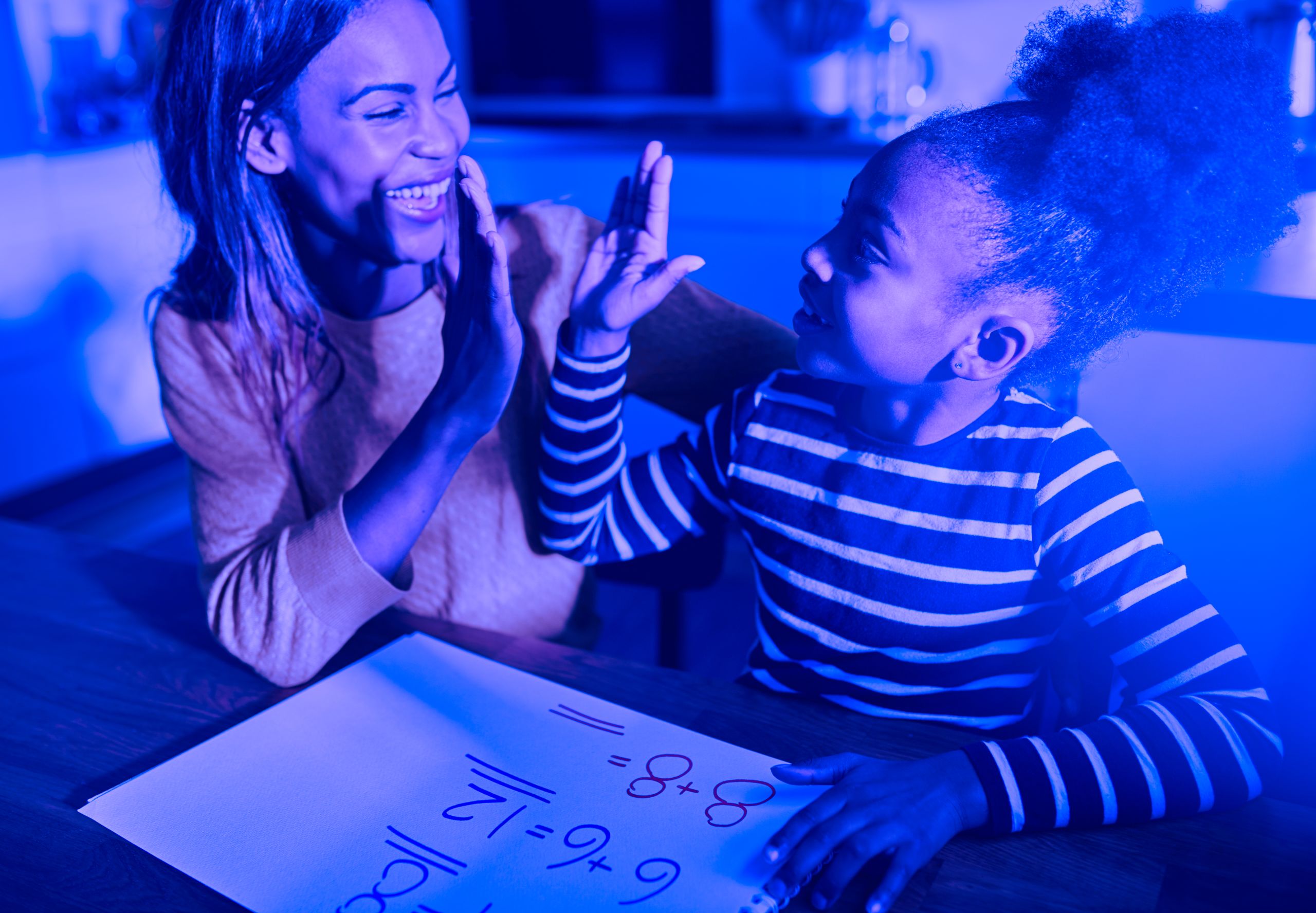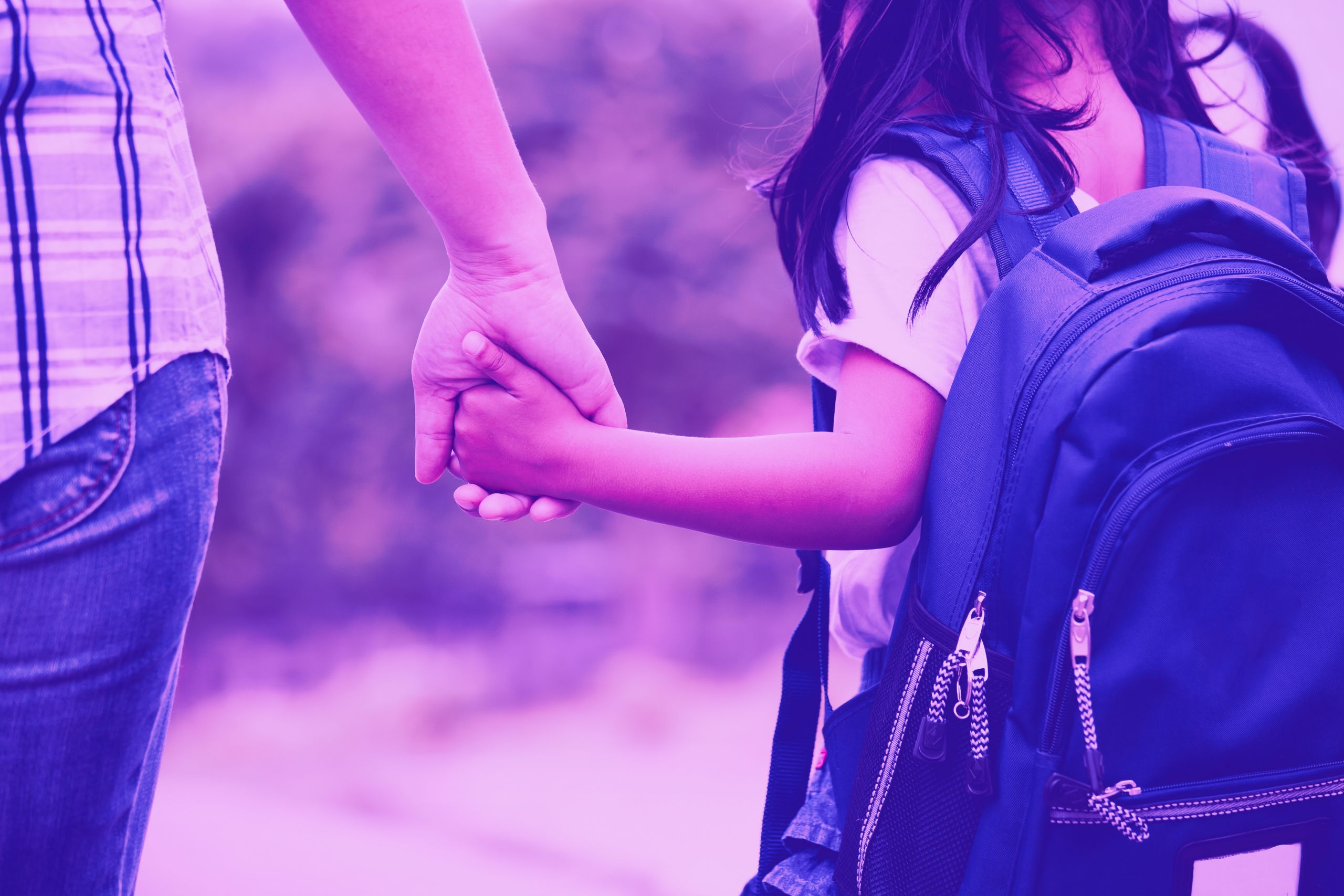 VISITOR/BACKGROUND CHECKS
During the school day, all visitors must enter via the front door and sign in at the front office. Visitors need to be prepared to present a government issued photo ID which will be scanned against the National Sex Offender Registry. All visitors will be issued a badge/tag to be worn inside the building at all times. Examples include:
Classroom Guest Speakers
Classroom Special Events
Parent/Teacher Conferences
We ask that all visitors schedule an appointment to meet with teachers, counselors, administrators and all other staff members so that we may best serve everyone.
Visitors other than parents/guardians must be prearranged and organized through the main office. ZCS thanks all volunteers for their generous support of our youth and schools. Thank you, too, for supporting assurance of student and staff safety by completing and paying for a volunteer background check.
Background Checks for Volunteers
We value partnerships with our families and always welcome parents, guardians and community members to serve as volunteers in our schools. Each ZCS building covers a wide variety of volunteer opportunities. Examples include:
Field Trip or After Prom Chaperones
Tutors
Volunteer Coaches
Classroom and Library Helpers
Field Day and Jog-A-Thon Volunteers
Book Fair and Athletic Ticket Sales
During the school day, all volunteers are expected to sign in at the front office. Prior to the volunteer opportunity, all volunteers must sign a Nondisclosure Acknowledgement Form and have successfully completed a Full Criminal History Background Check. All necessary background check paperwork is available on the ZCS website at the Volunteers/BRAVO link and should be submitted at least 10 days prior to the intended volunteer date. Volunteers must also view mandatory videos and fill out required forms found on the Volunteer/BRAVO website.
The volunteer will pay the fee for the full background check which will expire after five years. The link to apply for the full background check can be accessed on the Volunteers/BRAVO link on the ZCS main webpage. For more information, contact the Volunteer/BRAVO Coordinator.
Reminder: All instruction-based visitors (i.e. tutors, private music lessons, guest speakers, etc.) will be required to complete a C-19 Waiver.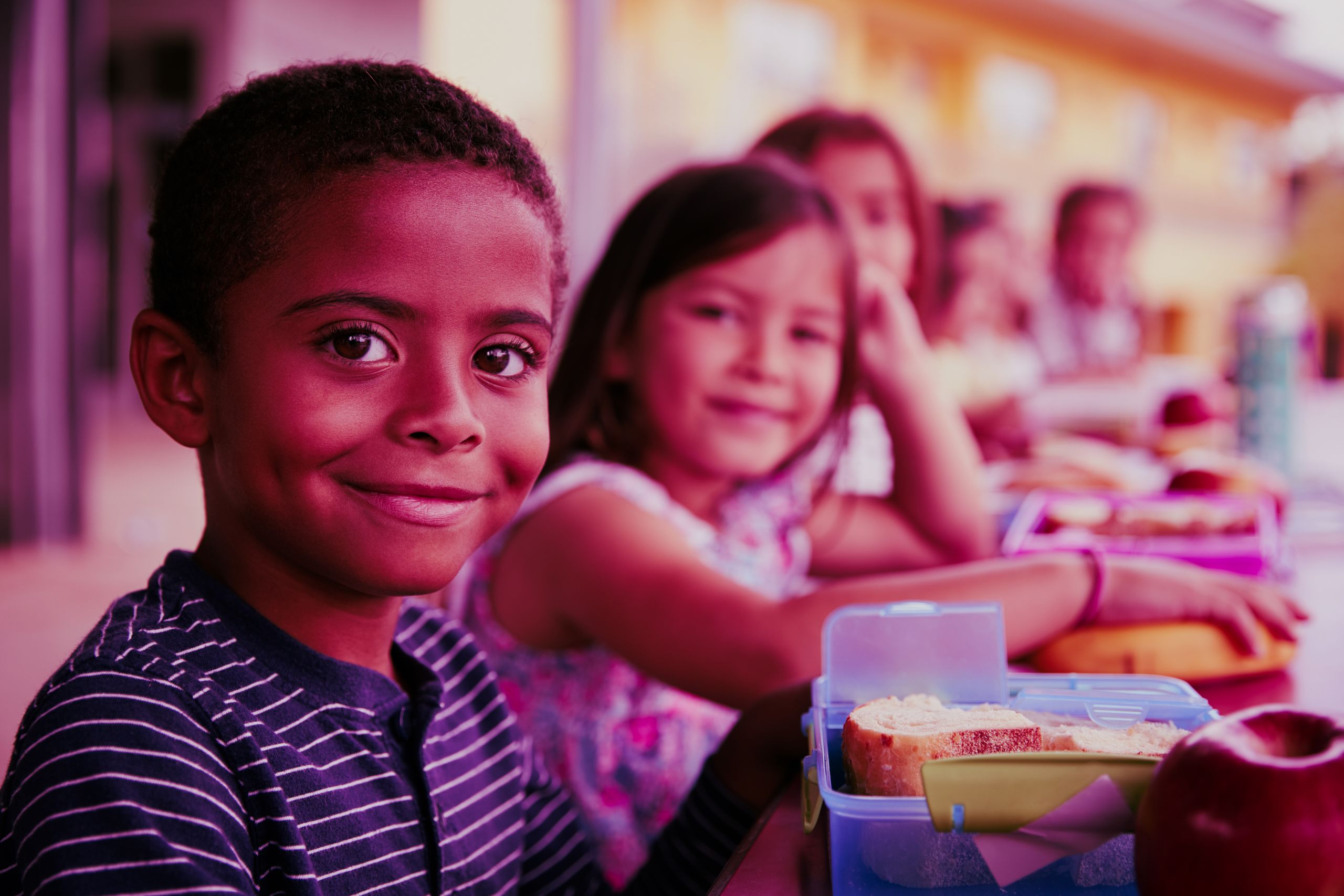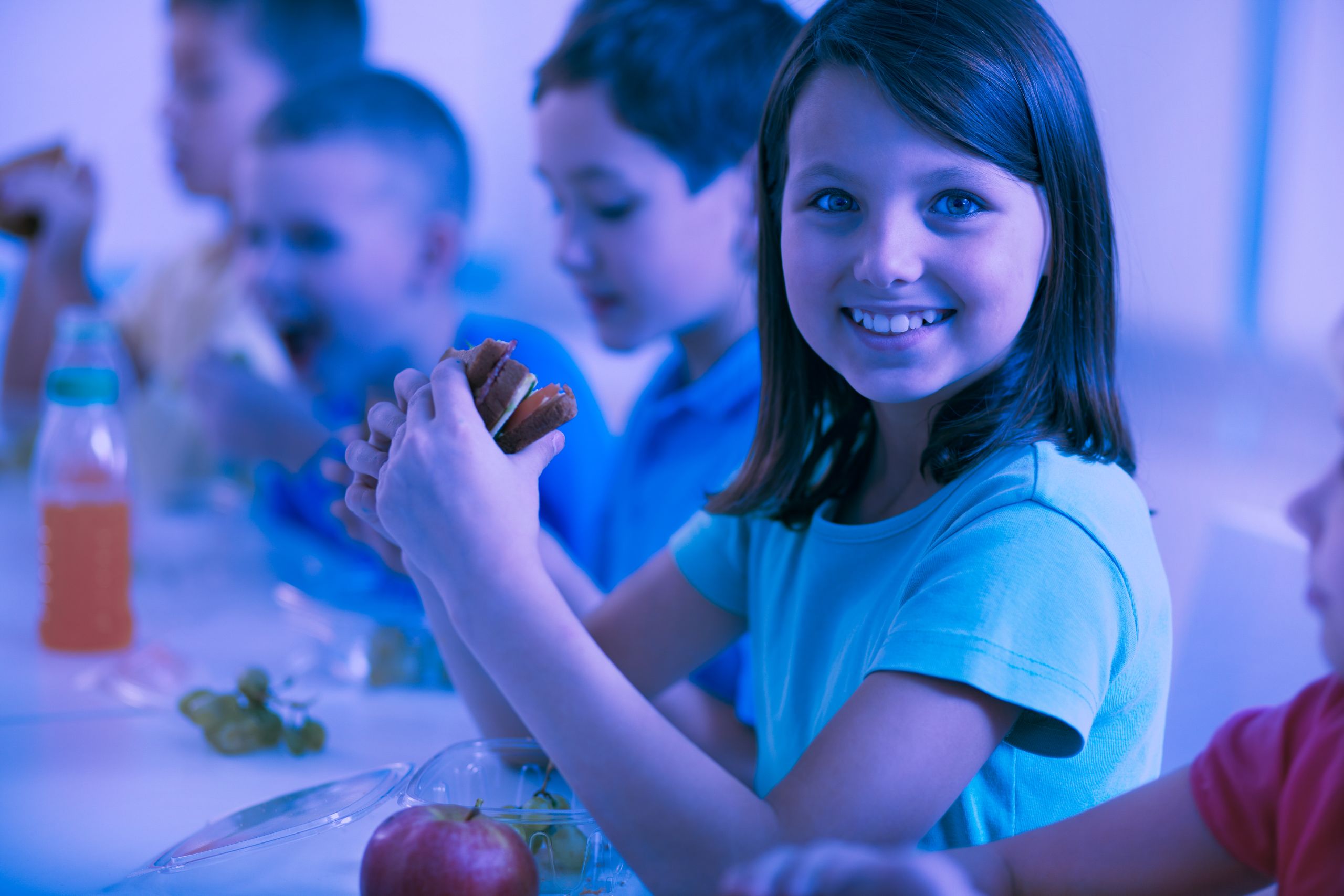 Item 1 of 2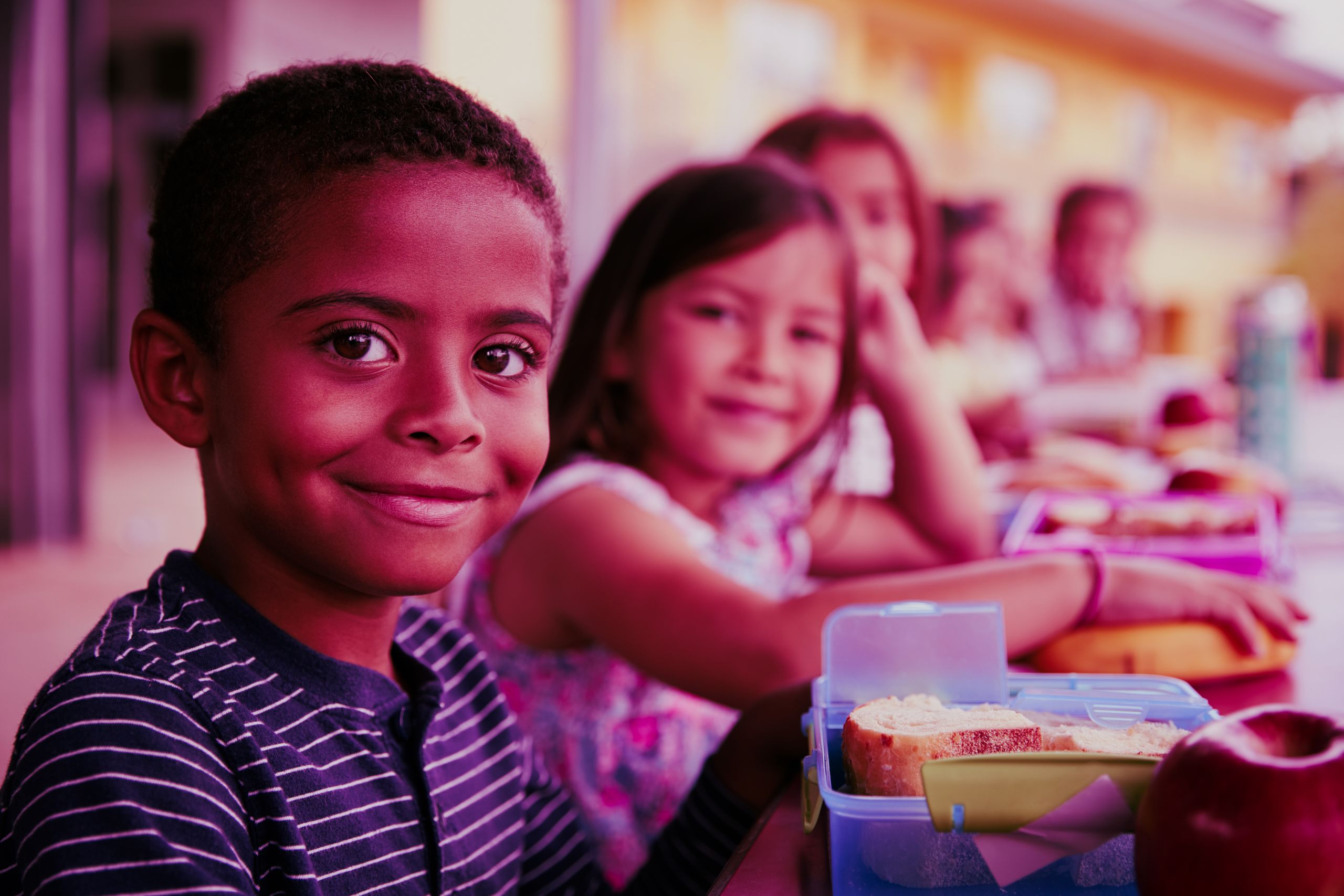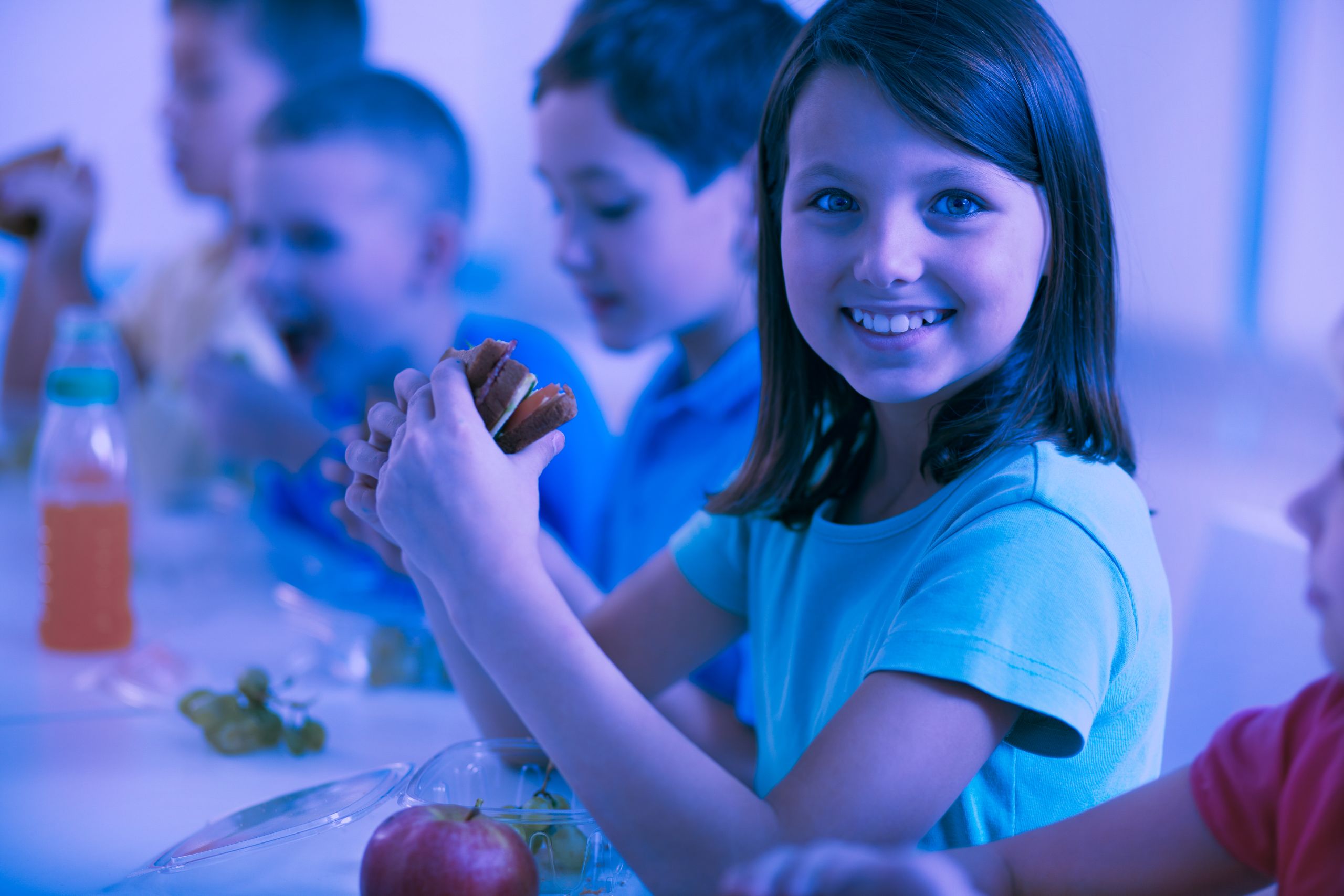 SCHOOL LUNCH
As of this writing, all students enrolled in public school are eligible to receive a healthy lunch at no charge. Please note that there is a cost for a la carte items.
Application for meal/textbook assistance is posted on the ZCS website at the bottom of the page here.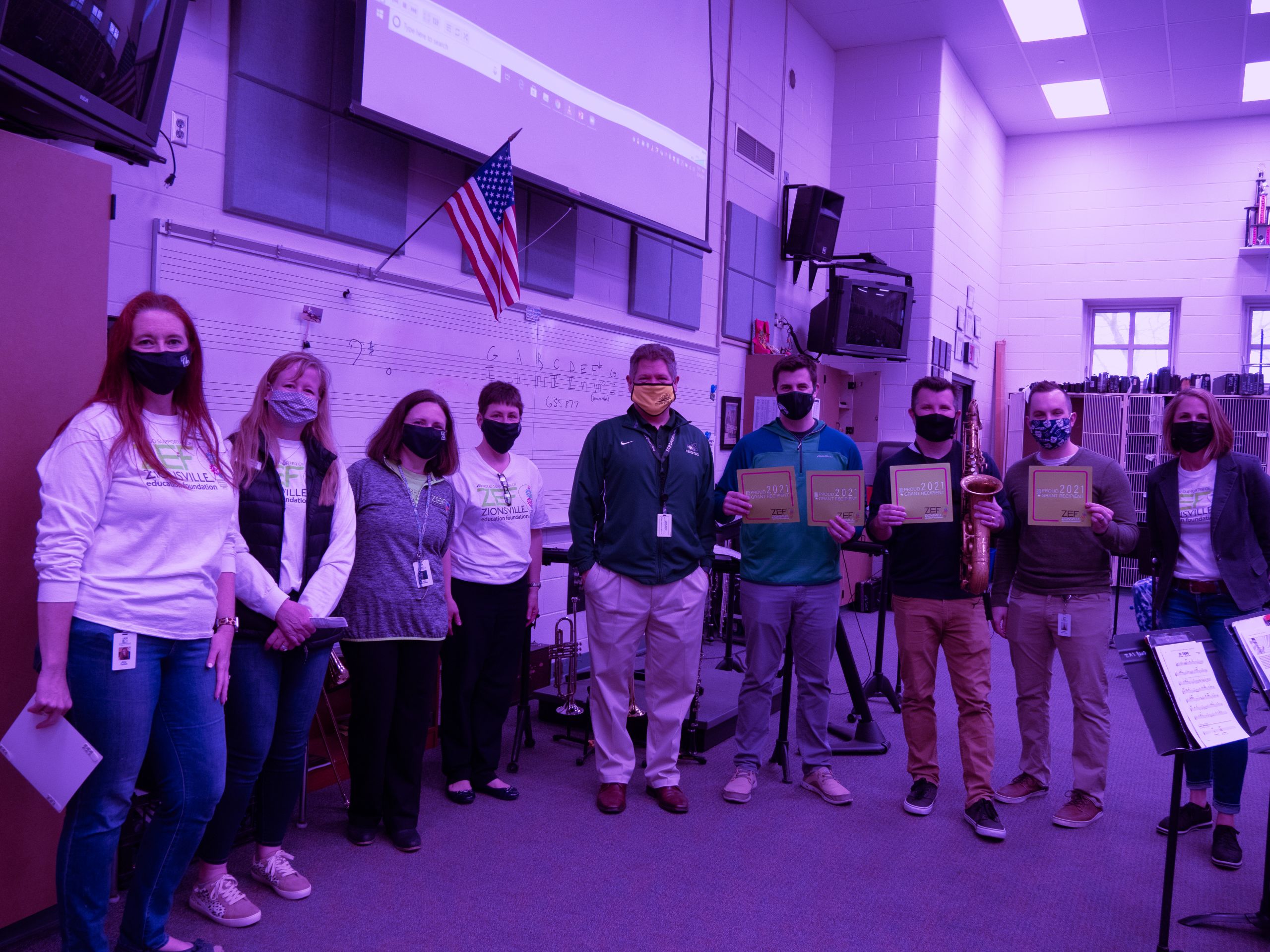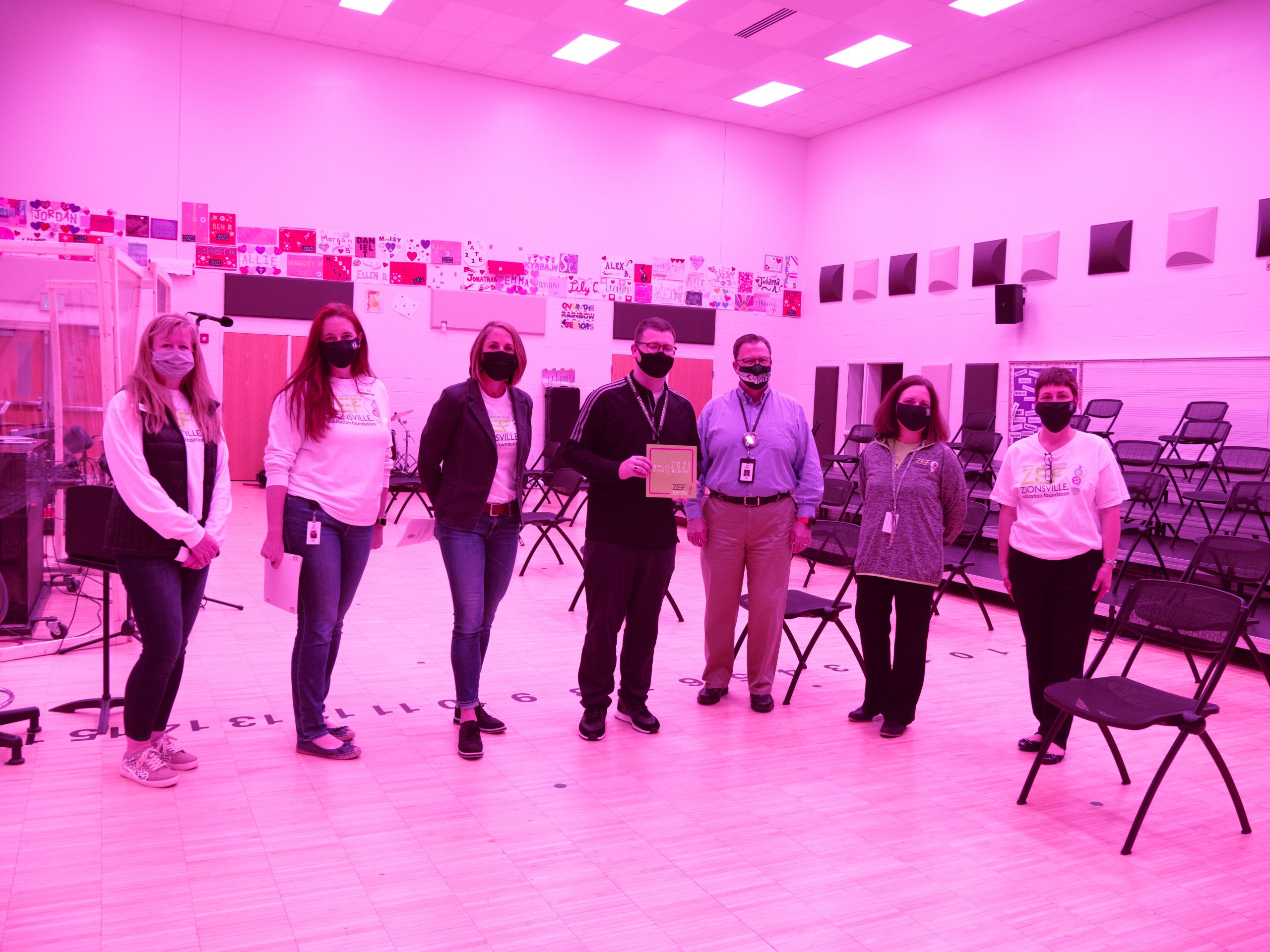 Item 1 of 2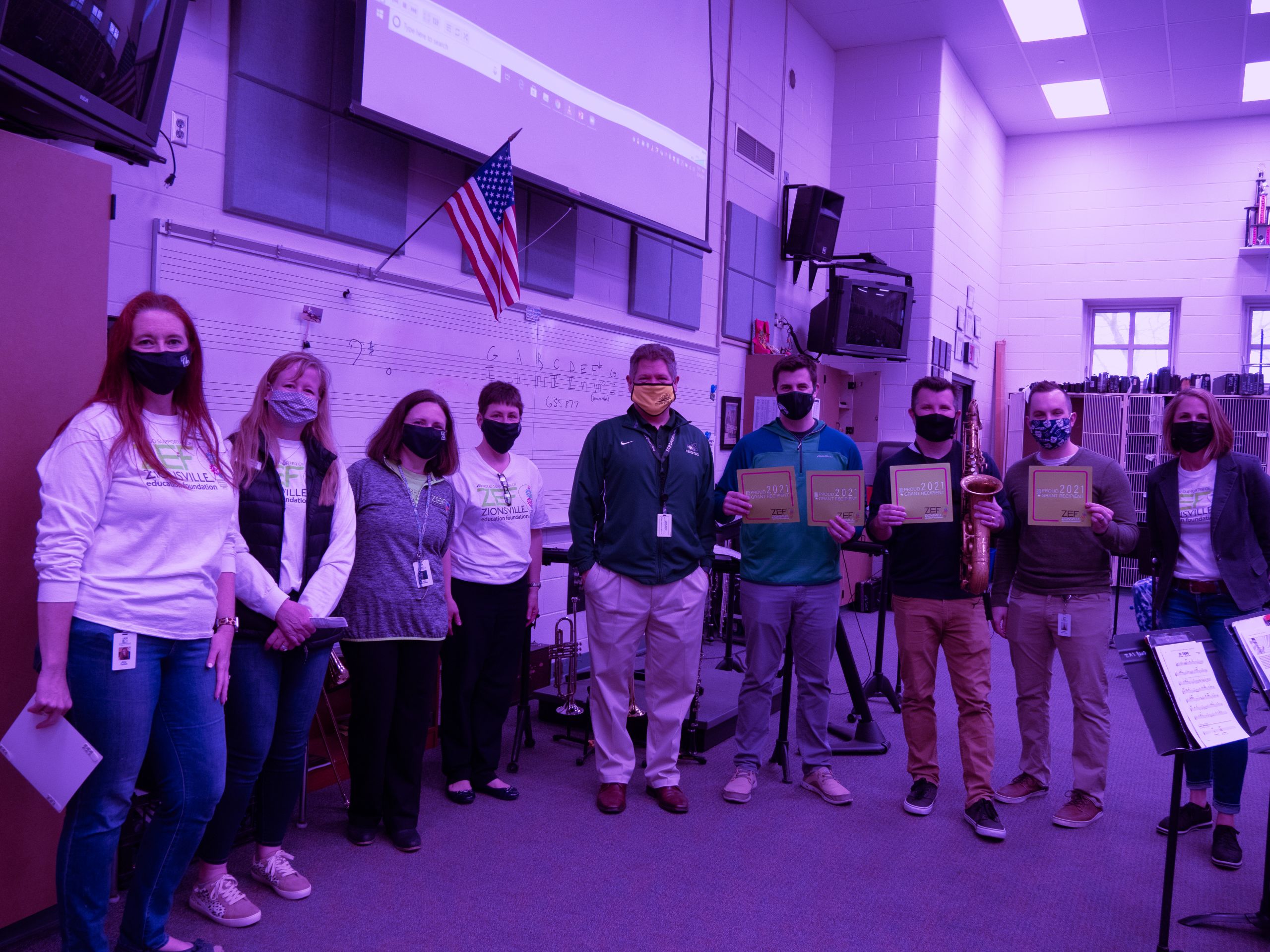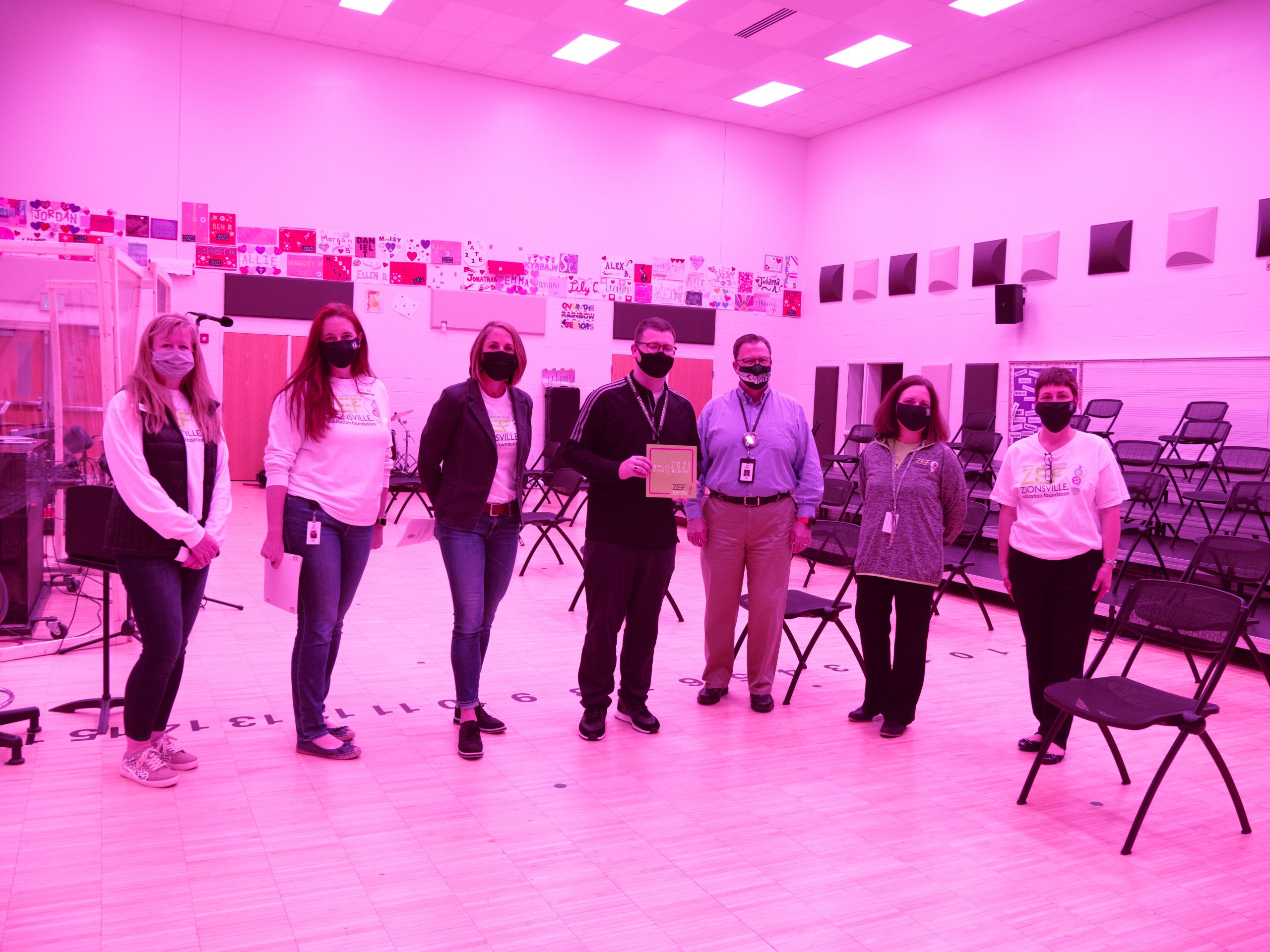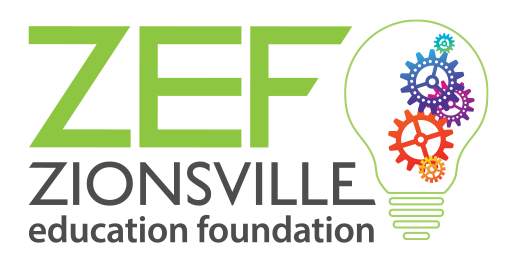 POLO AT SUNSET
FRIDAY, SEPTEMBER 17, 2021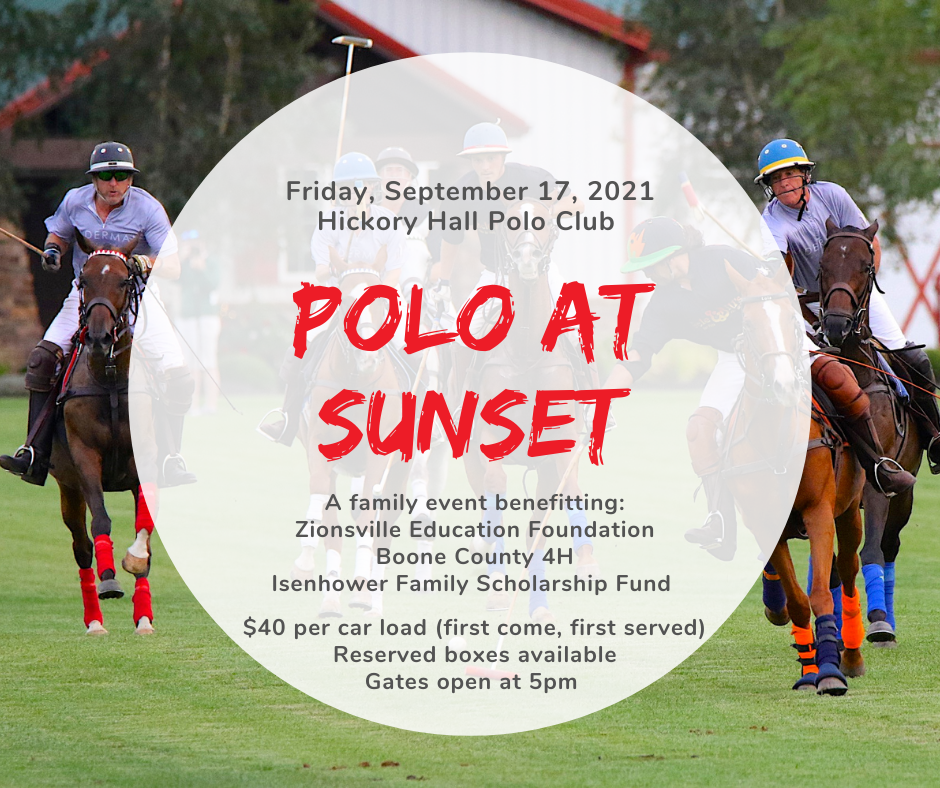 Pack a picnic and gather your friends for a casual, family friendly evening. Proceeds will support ZEF, Boone County 4-H, and the Isenhower Family Education Fund. The evening will include a 50/50 raffle, wine and bourbon pull,  kids' corner activities, and halftime candy drop. Admission is $40 per car while spots are available. For those that prefer a reserved spot with some special benefits, event boxes are available for $500, $750, and $1,000. Learn more by clicking here.
ZEF BASH 2021
SATURDAY, NOVEMBER 6, 2021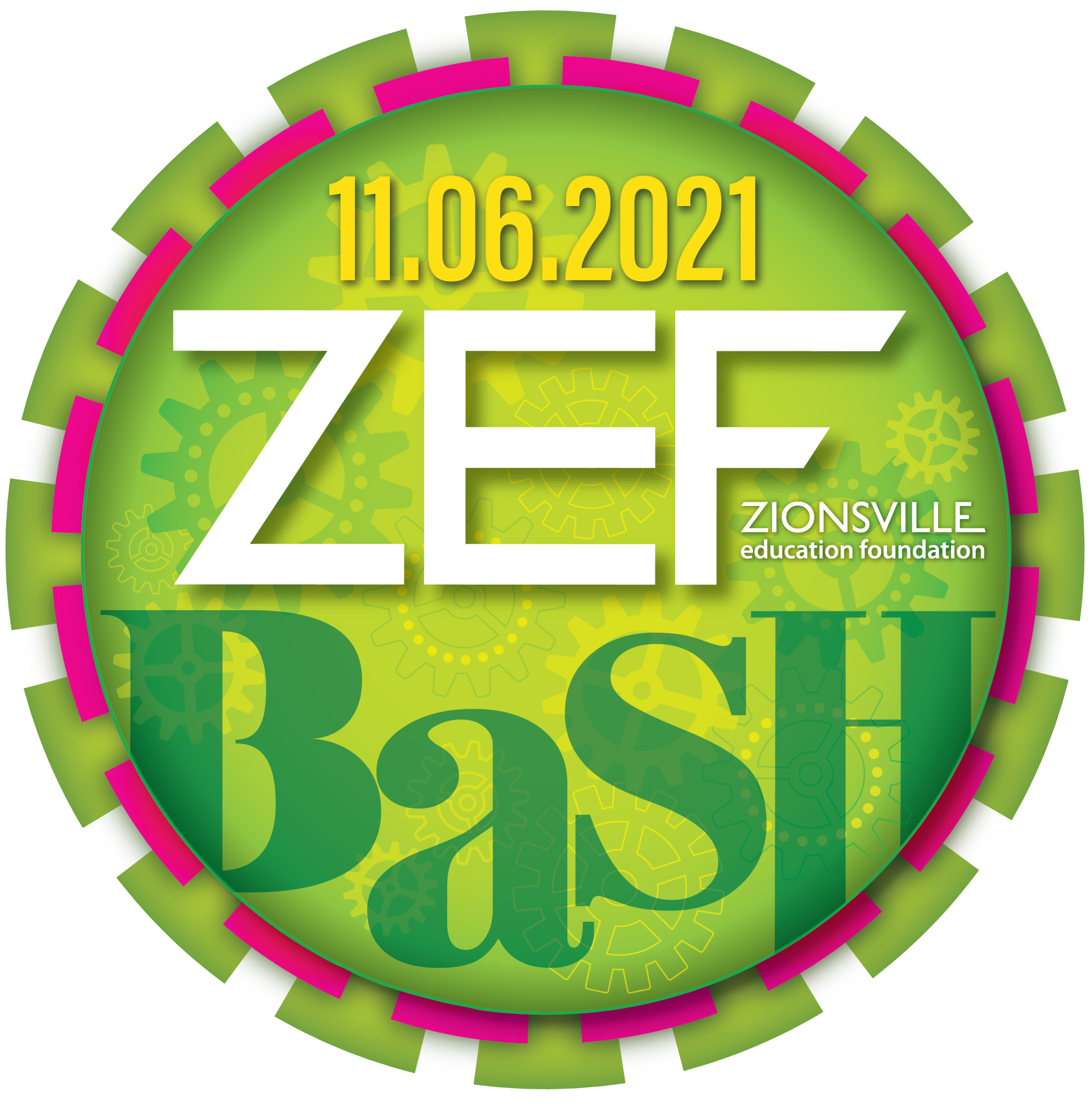 ZEF's annual fall fundraiser is an integral part of ZEF's ability to fund grants for teachers, students, and schools. You won't want to miss this fun evening! Join us as a ZEF Bash VIP for $125/person and enjoy a VIP reception at 5:30pm, open bar, and dinner.  Patron tickets for $75/person ($85/person after 10/22) include a 6:30pm event start, dinner, and a cash bar. Sponsorship opportunities are also still available. All ticket types include a silent auction, gift card pull, trips of a lifetime, and dancing to the sounds of Dave & Rae.
STAY CONNECTED
School Messenger
In Zionsville Community Schools, we use School Messenger to communicate vital school information via e-mail, phone and text. You must opt into School Messenger SMS to receive text messages. Please ensure that your e-mail address and cell phone number are up to date throughout the school year to ensure you are receiving critical information pertaining to your student's school.
Canvas
Students in Zionsville Community Schools use the learning management system, Canvas. To create a parent observer account, follow the directions in this link.
FOLLOW US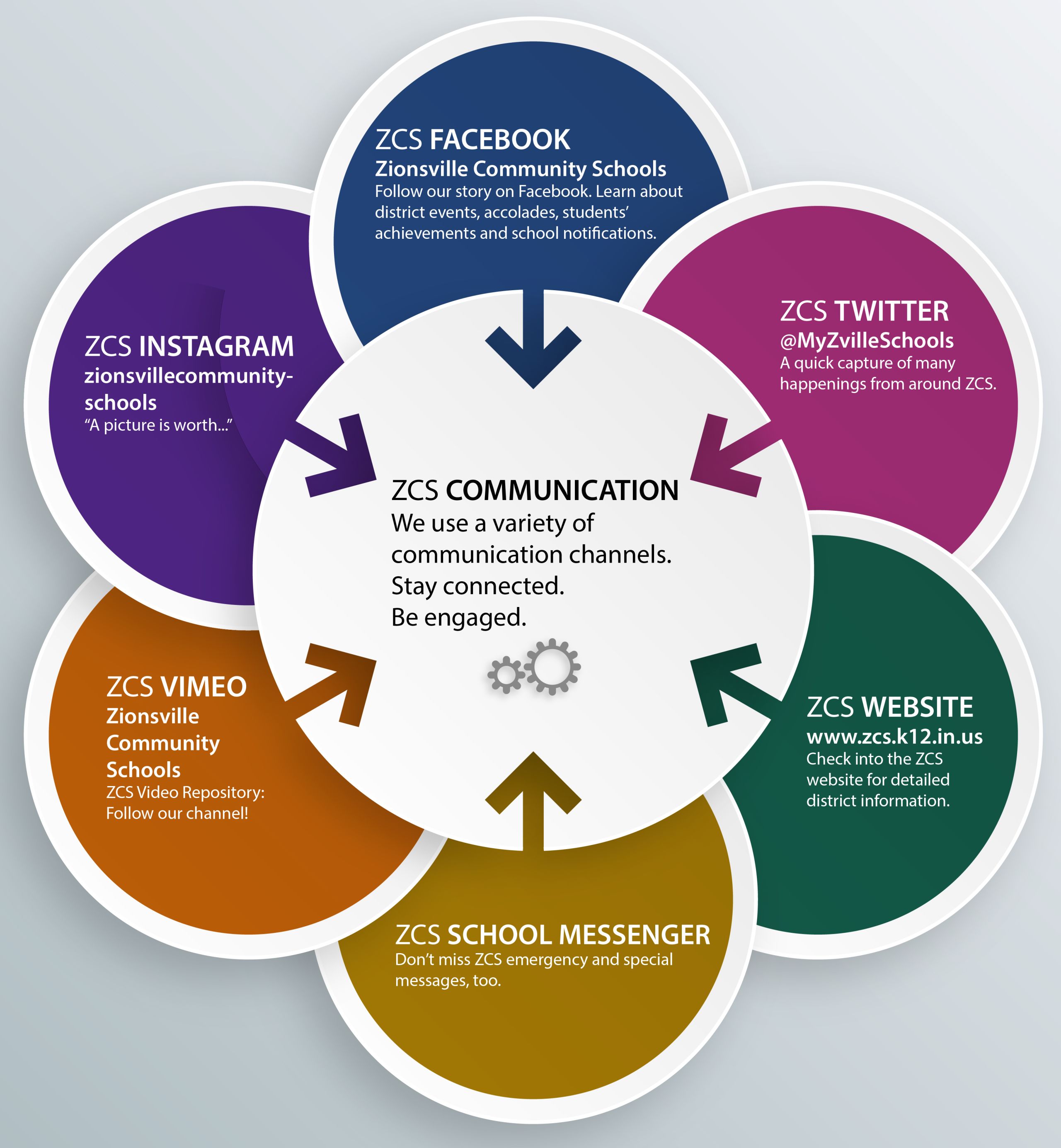 ---
ZCS PARTNERS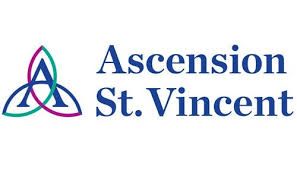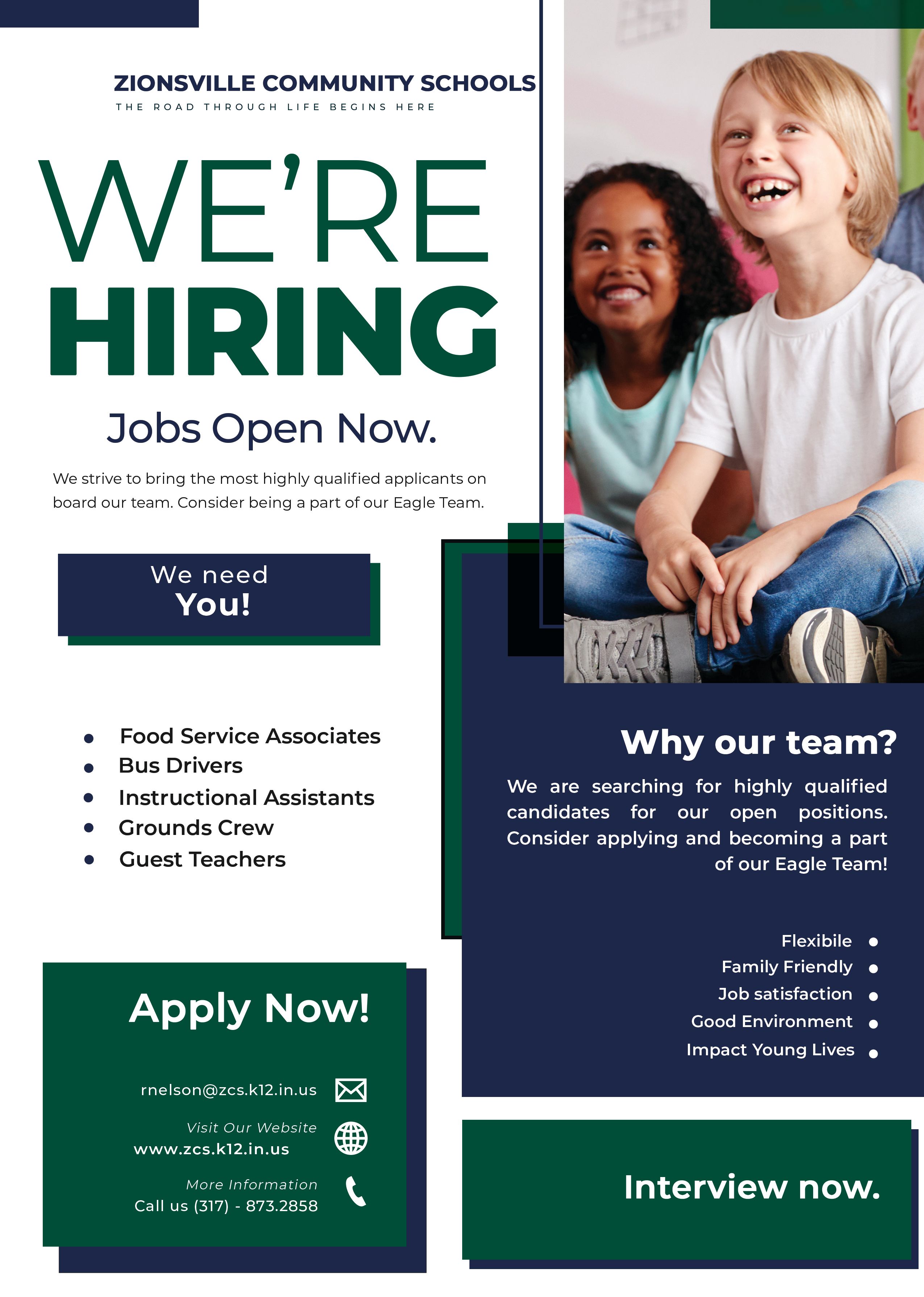 CAREERS
Consider joining the ZCS team. We need your help to serve students and families in Eagle and Union Townships at the highest possible level in all areas of our school district. In addition to the classroom, we serve our school community in many capacities including: transporting students, offering lunch and breakfast services and organizing a morning and after care program that is utilized by hundreds of families.
Make an impact in the lives of ZCS youth and in the community by considering joining the Eagle Team.
Apply here.
Bus Drivers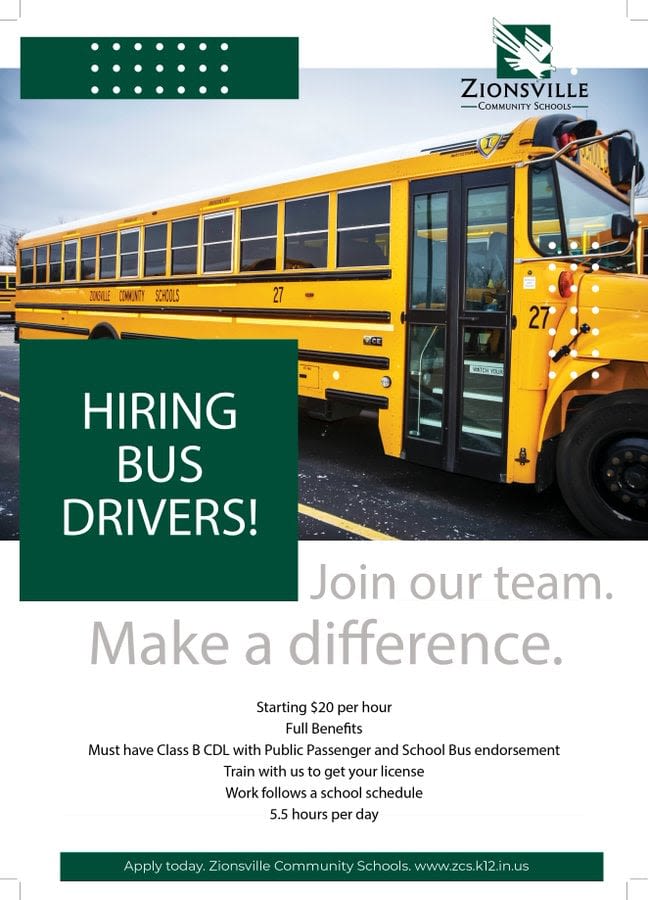 Food Service Team Members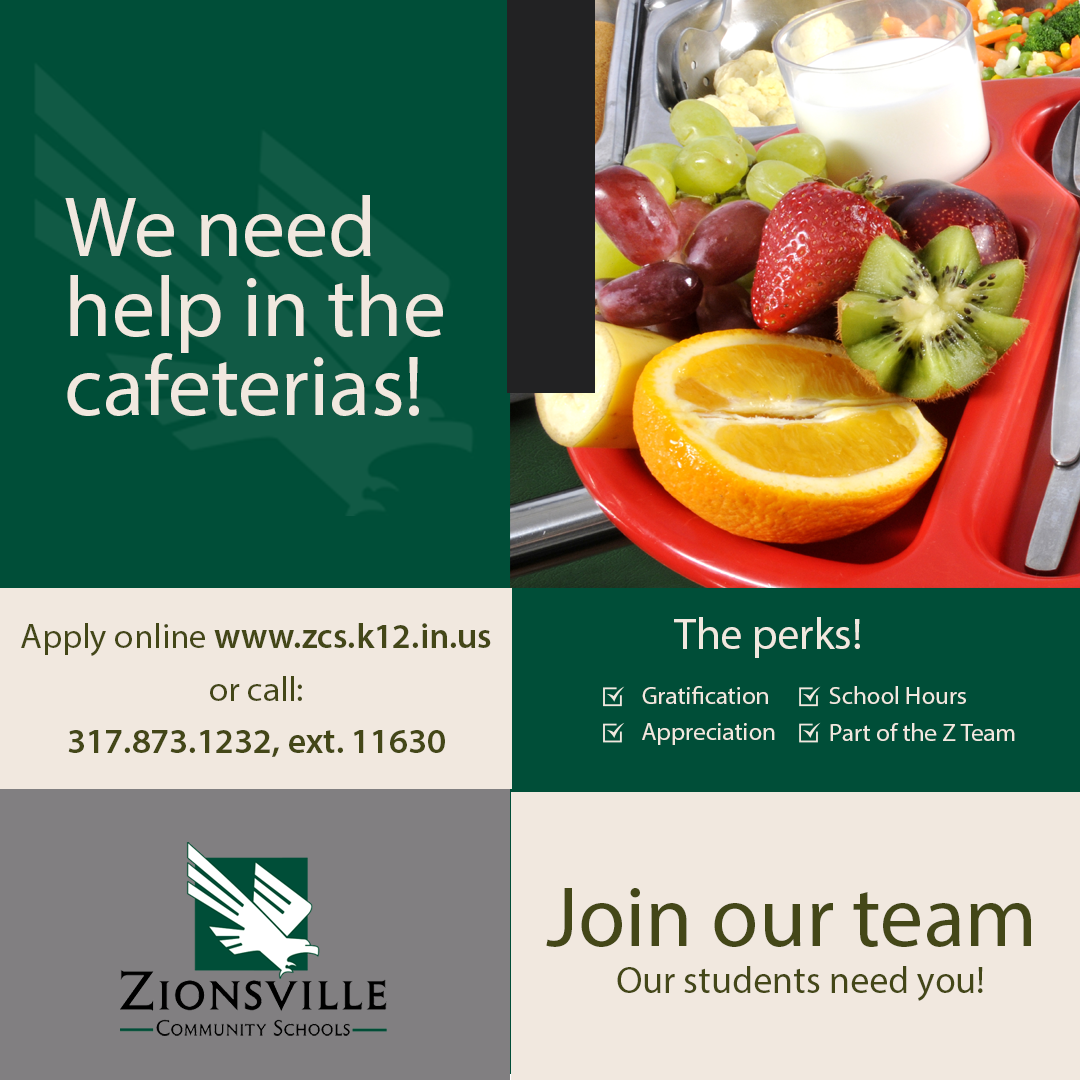 Before and After Care Workers
Your kids can come for free! 
Parents - are you looking to make a little extra money and get involved in your child's school?  GROW is looking for parents, college students, retirees, etc. to work as assistants to help in BAC (Before and After Care) and Bridge.  AM and PM shifts are available from 2-4 hours each.  Your school aged children can attend BAC/Bridge for free if you are a GROW employee.  Contact Sue Gregerson at sgregerson@zcs.k12.in.us for more information.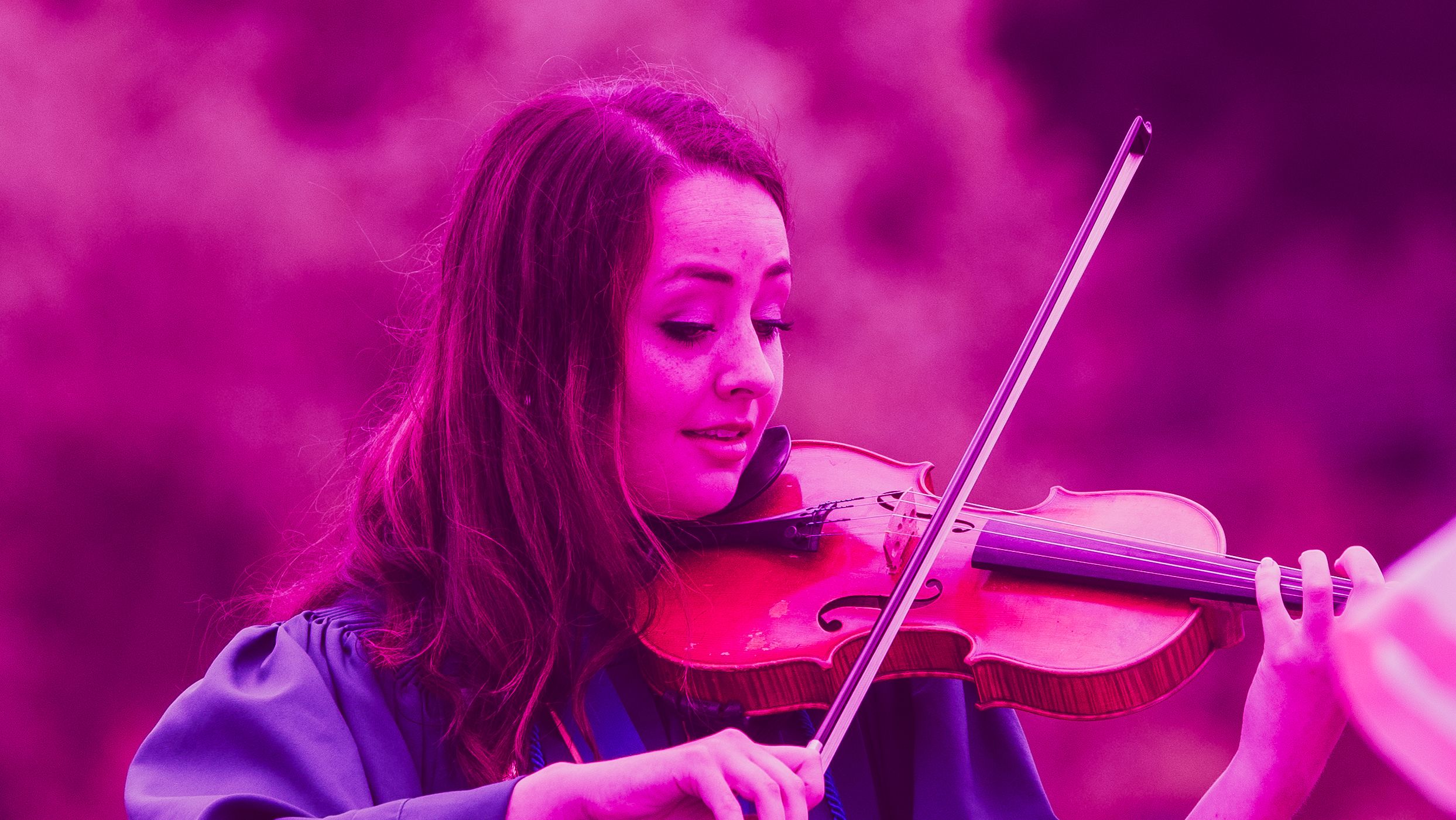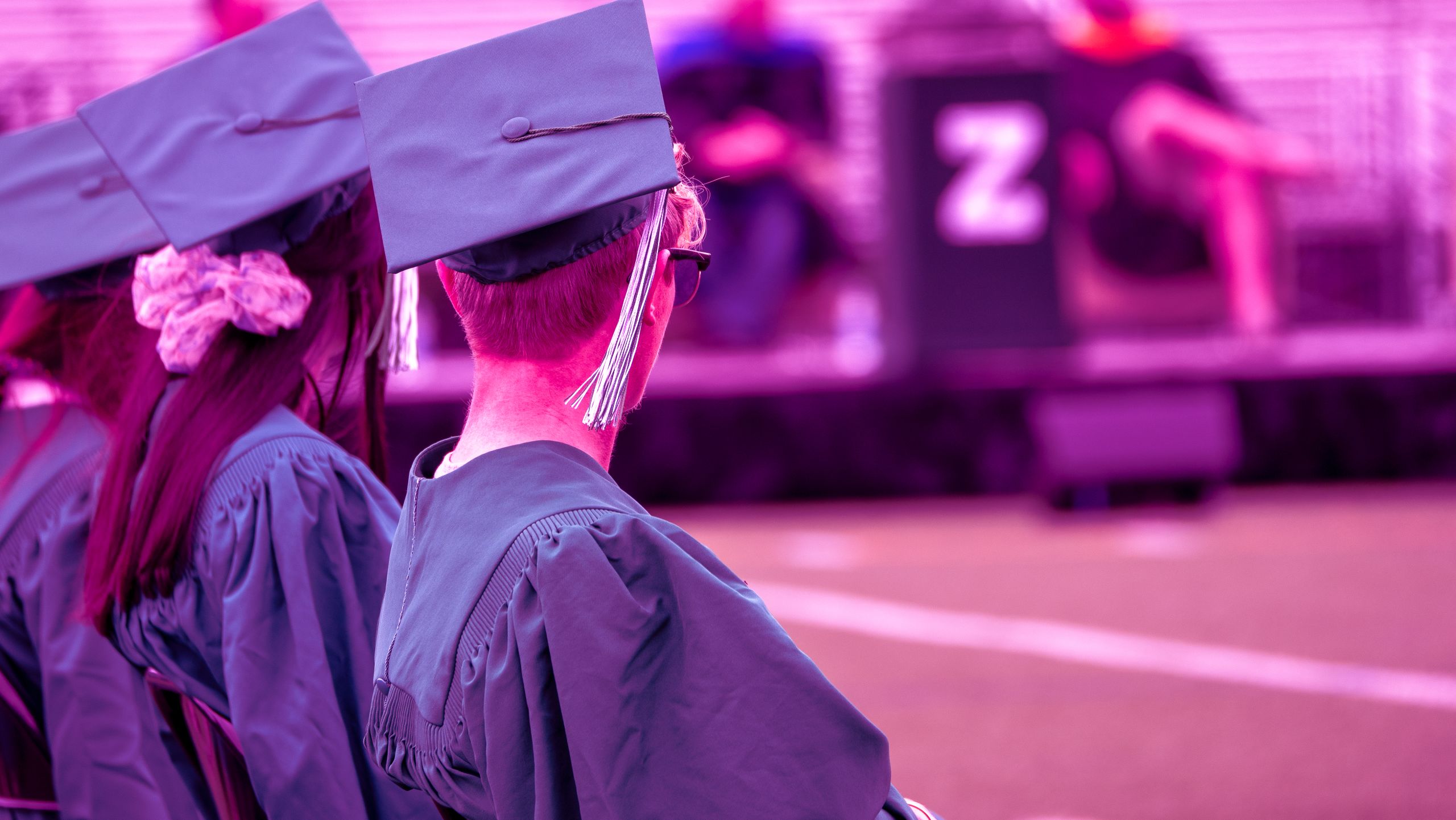 Item 1 of 3