Class of 2021
Congratulations and best wishes!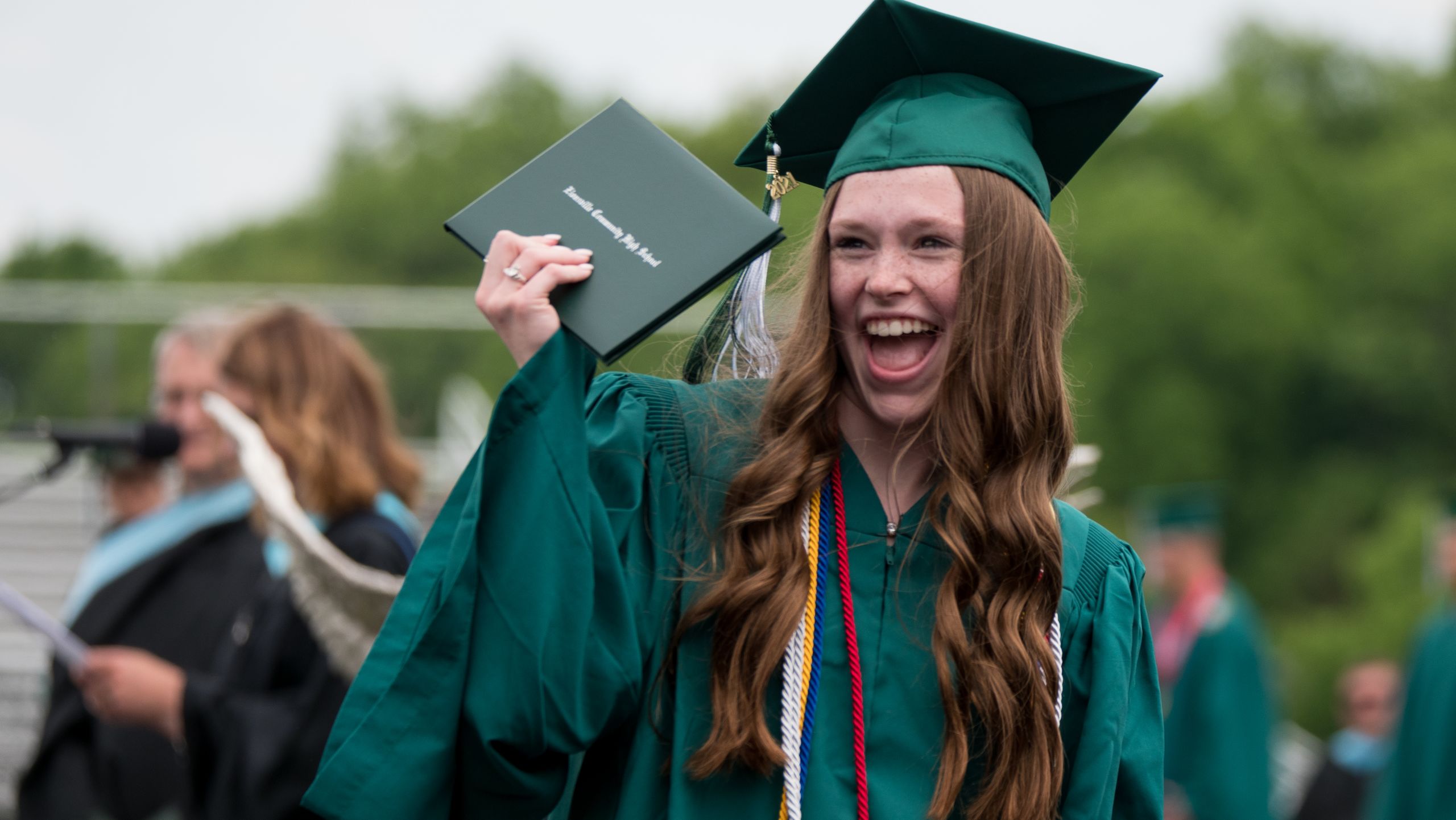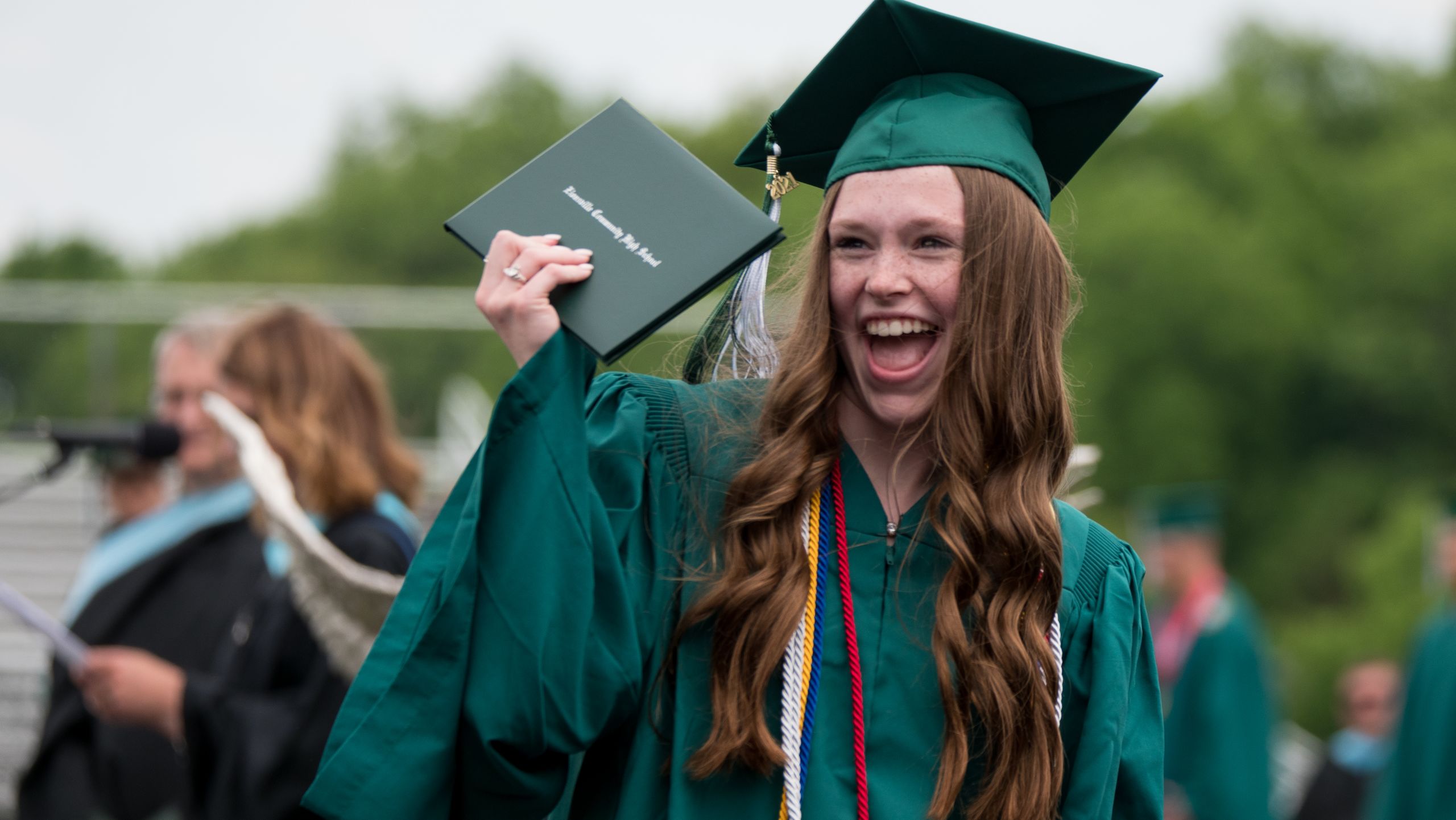 Congratulations Graduates!
Under a beautiful backdrop of sunny skies, warm weather, proud loved ones, and lots of Zionsville green, friends and family gathered to celebrate the ZCHS Graduating Class of 2021 during a formal outdoor commencement ceremony held at the Zionsville Community High School Ascension St. Vincent Stadium on June 6, 2021.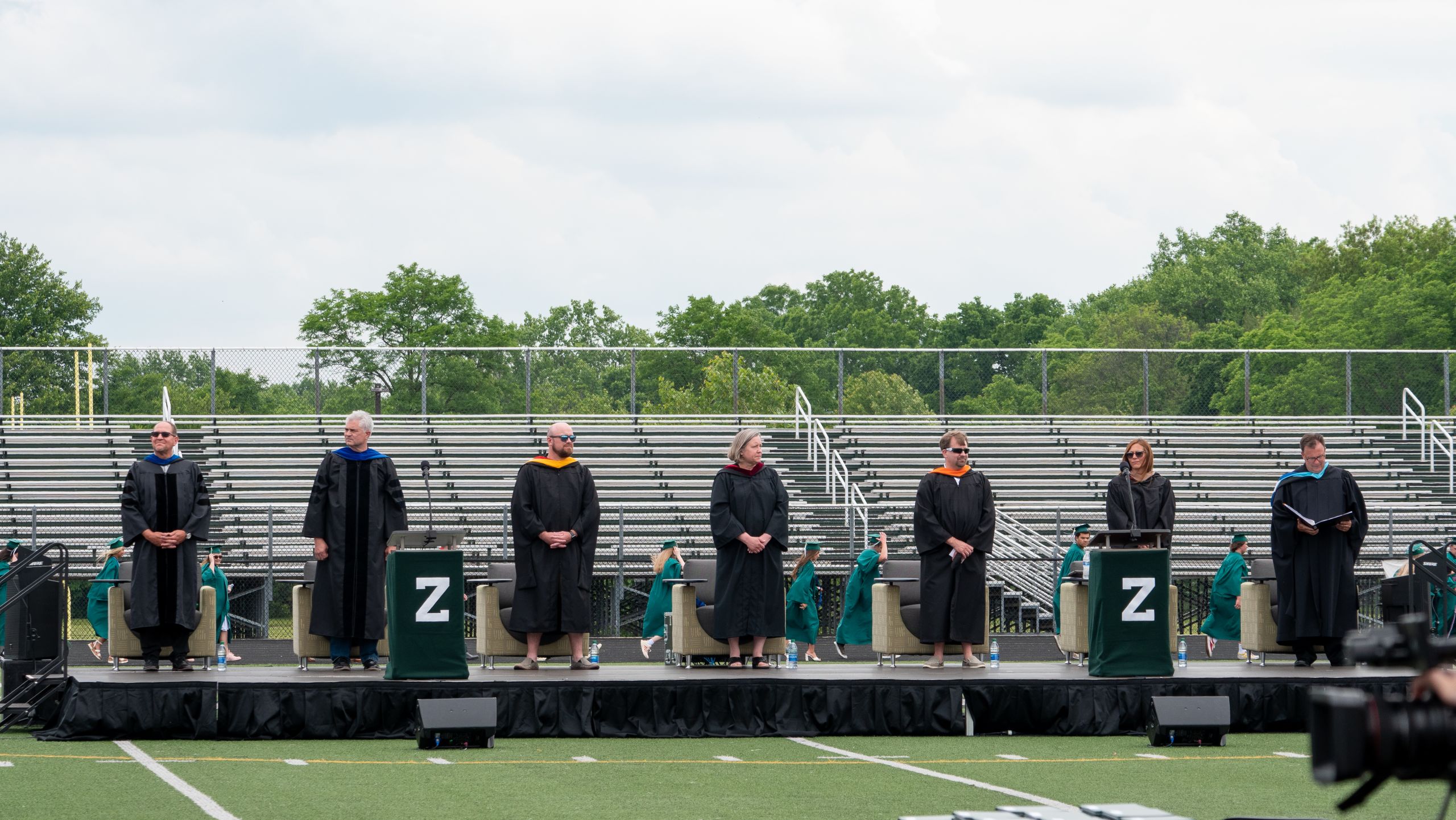 ZCHS Principal Tim East opened the ceremony and invited ZCS Superintendent of Schools Dr. Scott Robison to make a few remarks. After thanking all involved in planning graduation, in his address to parents, Robison talked about how quickly times goes and emphasized that even during a global pandemic, time marches on. He credited hard work and good parenting for opening up their many possibilities upon graduation.
"Members of the Class of 2021, you have come of age in the time of a global pandemic, and you have thrived anyway," said Robison, "I hope this serves as a sturdy life lesson as you pursue your interests and pathways in life."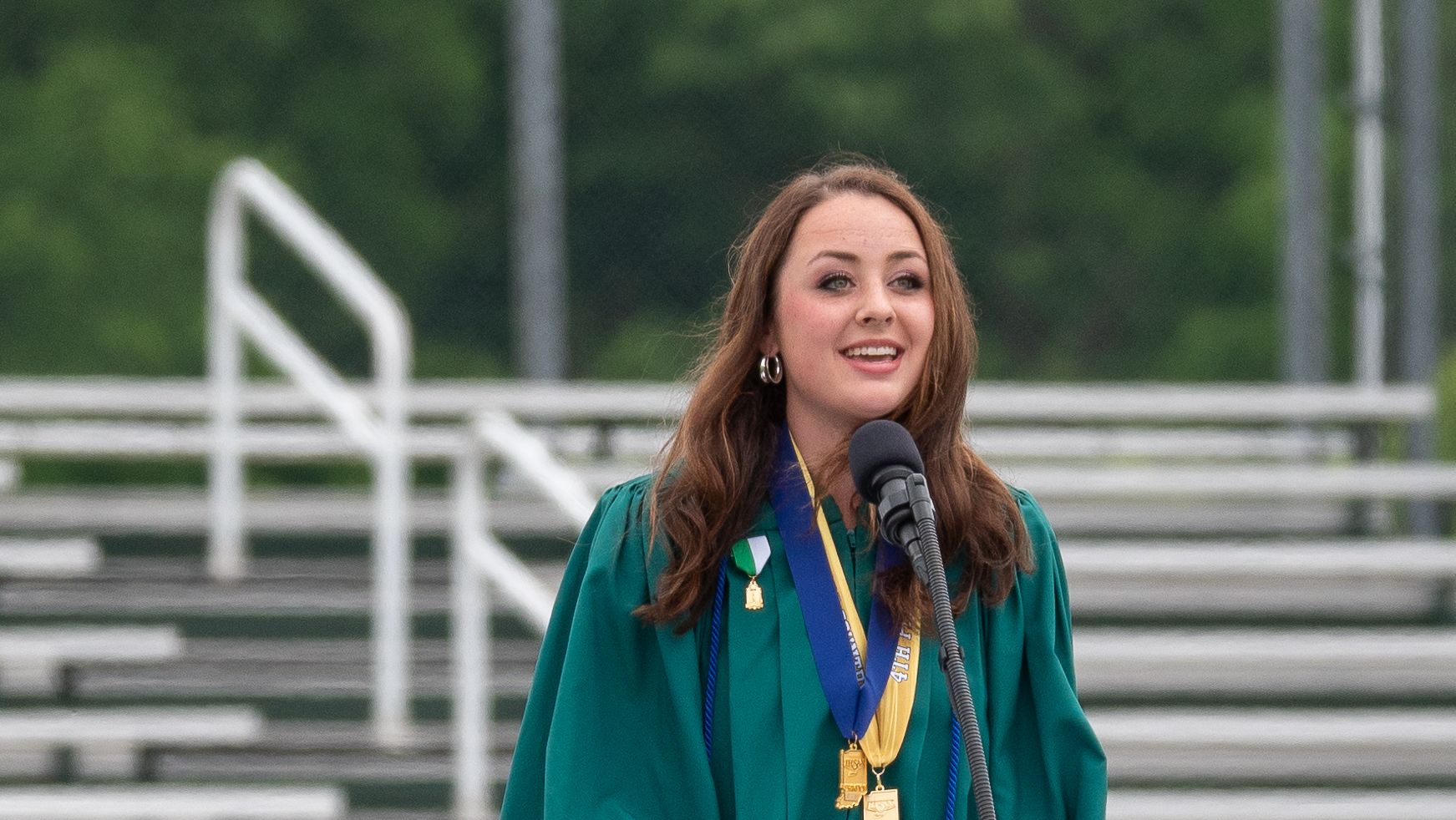 In her speech to the graduating class, talking about the year looking a little different because of the pandemic, ZCHS Class President Katherine Dimmett told students that "just because it looks different, doesn't mean it can't happen." She continued, "and here we are the Class of 2021, live and in-person. I am proud to be a classmate to the smartest, hardest-working, talented and kindest individuals, not to mention resilient."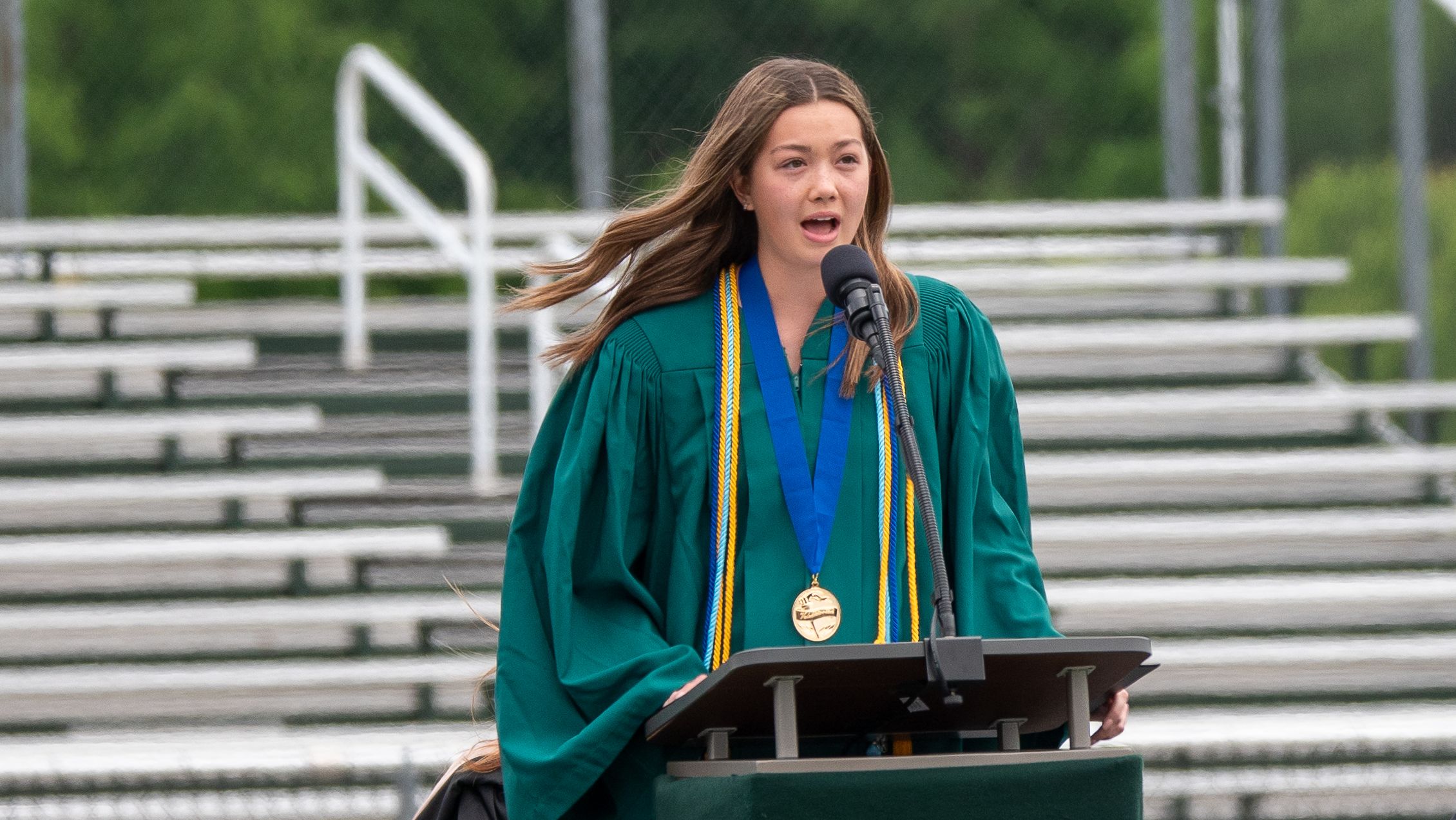 Valedictorian, Tara Harmon, and Salutatorian, Hannah Wleklinski, were recognized for their outstanding achievements. Harmon addressed her classmates.
"Remember that success is not measured by the amount of money or recognition received, but by leaving those with whom we have crossed paths a little more happiness and hope," said Harmon. "I am confident that as a class, we are equipped with everything we need to make an impactful difference in our communities."
Members of the Class of 2021 boast a long list accolades and accomplishments and leave us with memories of individuals who showed what coming together, even in the most unusual of times, can achieve.
The ZCHS Class of 2021 was offered nearly $5 million dollars in academic scholarships. ZCHS seniors passed 1,283 Advanced Placement Exams and 182 dual credit course valued at $1,740,420 in college tuition*.
*Based on the average Indiana public in-state tuition cost of $396/credit hour.  
Students completed just shy of 33,000 hours of community service and donated more than $112,000 during their four years of high school.
Highlights include:
Eight Sectional Championships
Three Regional Championships
One State Runner Up
One Mental Attitude Award Winner
Three Individual State Champions
Three Conference/State Coaches of the Year
The Crossroads Officials Association Sportsmanship Award
Heart of America Grand Champions in Nashville, TN 2020 (both Choralaires and Royalaires)  
Many local and state Grand Championships, even an undefeated season for Choralaires.
Best instrumental combo and crew awards
Marching Band Gold Rating with Distinction Visual and Music
Winter Guard 6th Place at State
Indoor Percussion Open Class State Champions –World Championships Finalists
Two All-State Band Musicians
One IMEA Honor Band Honoree
One Junior All-State Jazz Band Honoree
Band and Orchestra ISSMA Gold Rated Solo and Ensemble Honorees
Graduates will disperse and settle in many different places upon leaving ZCHS.
Indiana Colleges and Universities include:
One Anderson
15 Ball State
Six Butler
One Hanover
108 IU Bloomington
One IU Kokomo
One Indiana Tech
One Indiana Wesleyan
16 Ivy Tech
One Marian
89 Purdue West Lafayette
One Purdue Northwest
One Rose Holman
Two University of Evansville
Three University of Indianapolis
Three Vincennes
Three Wabash
Other notable colleges include:
Boston Conservatory @ Berklee
Boston College
BYU
University of CA Berkeley
Clemson
University of Chicago
Georgetown
Harvard
Loyola University of Chicago
Penn State
University of Pittsburgh
University of Southern California
St. Louis University
Stanford
Tufts
Washington University of St. Louis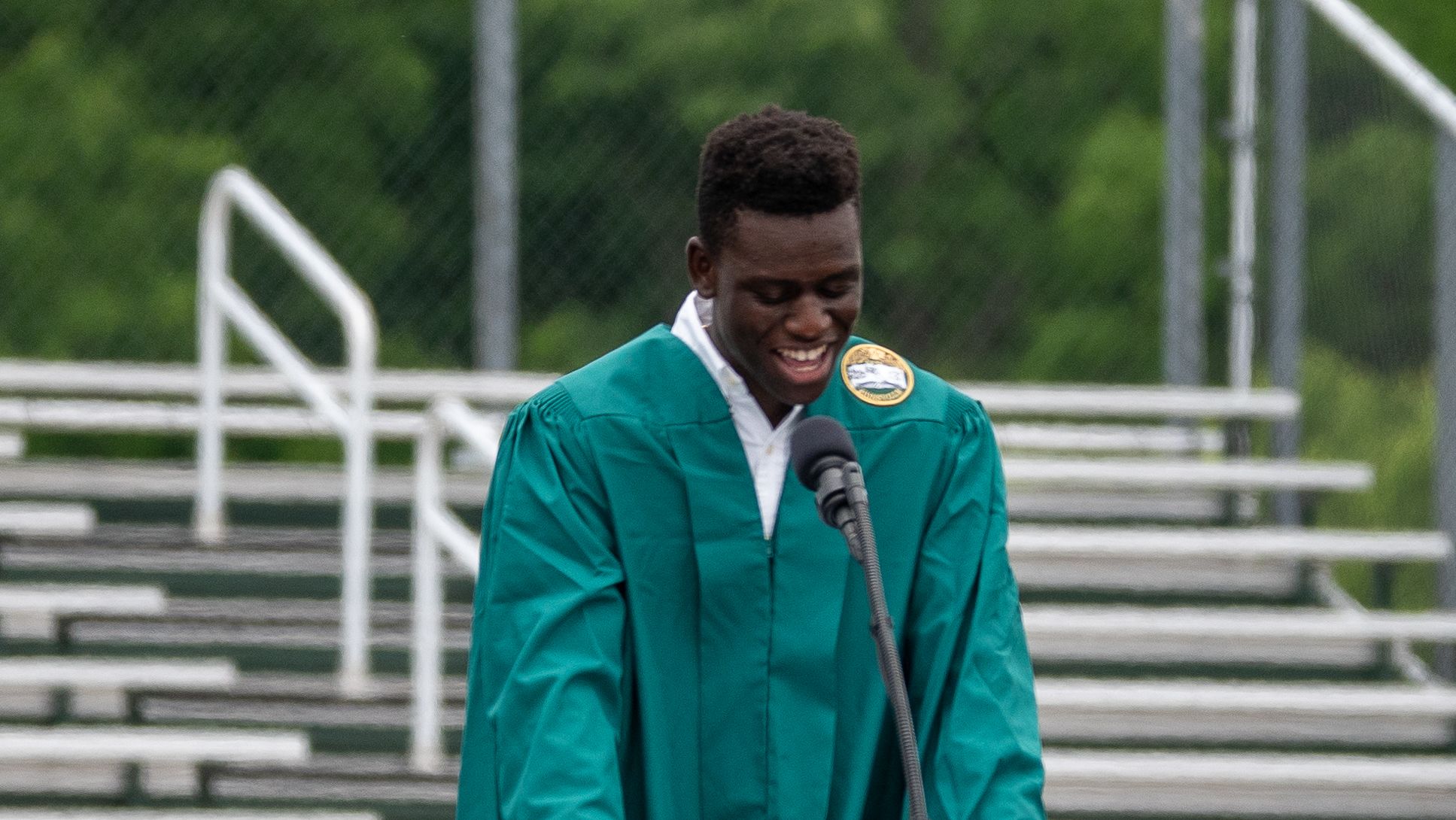 Senior speaker Daniel Toluhi captured the essence of Zionsville Community Schools perfectly when he addressed his classmates during the commencement ceremony.
"I am proud to be a part of one of the most resilient, resourceful, innovative classes in the country," said Toluhi.
Describing his experience, he said, "As an African American son born of Nigerian immigrant parents, it has been hard for me to feel as if I am ever fully settled. I know I am not the only one who has felt different or abnormal at times. We always have things that are there that others are never going to understand about us. But, in Zionsville, it didn't matter. Despite these differences, we have all somehow found a common home here. In the classroom, on the field, on the court, on the stage or in the company of our peers, we have all found somewhere to call home."
And our hope is that our ZCHS graduates always call this place home. After leaving, we look forward to one day when they might return home to settle once again.
Congratulations, ZCHS Class of 2021.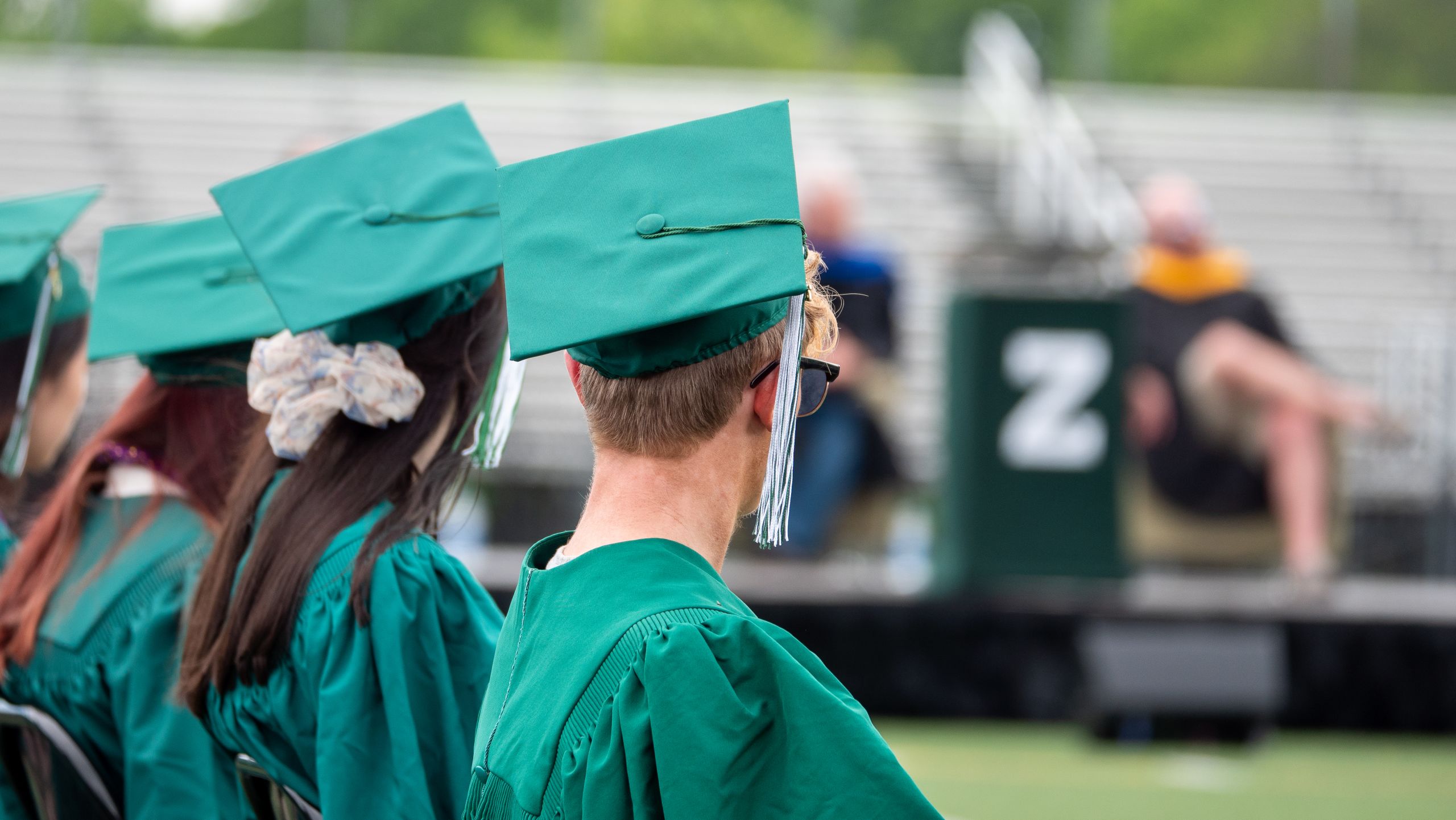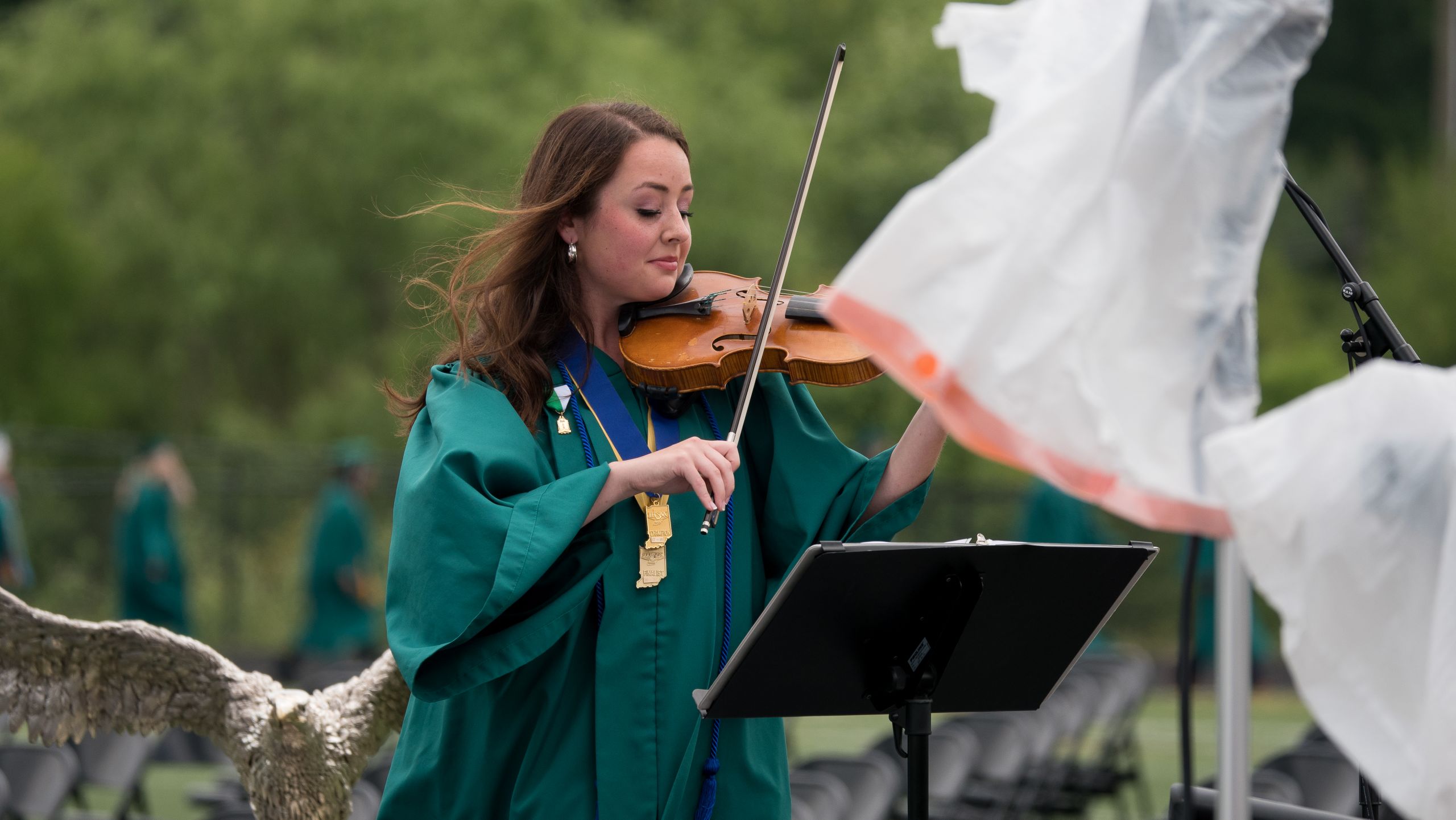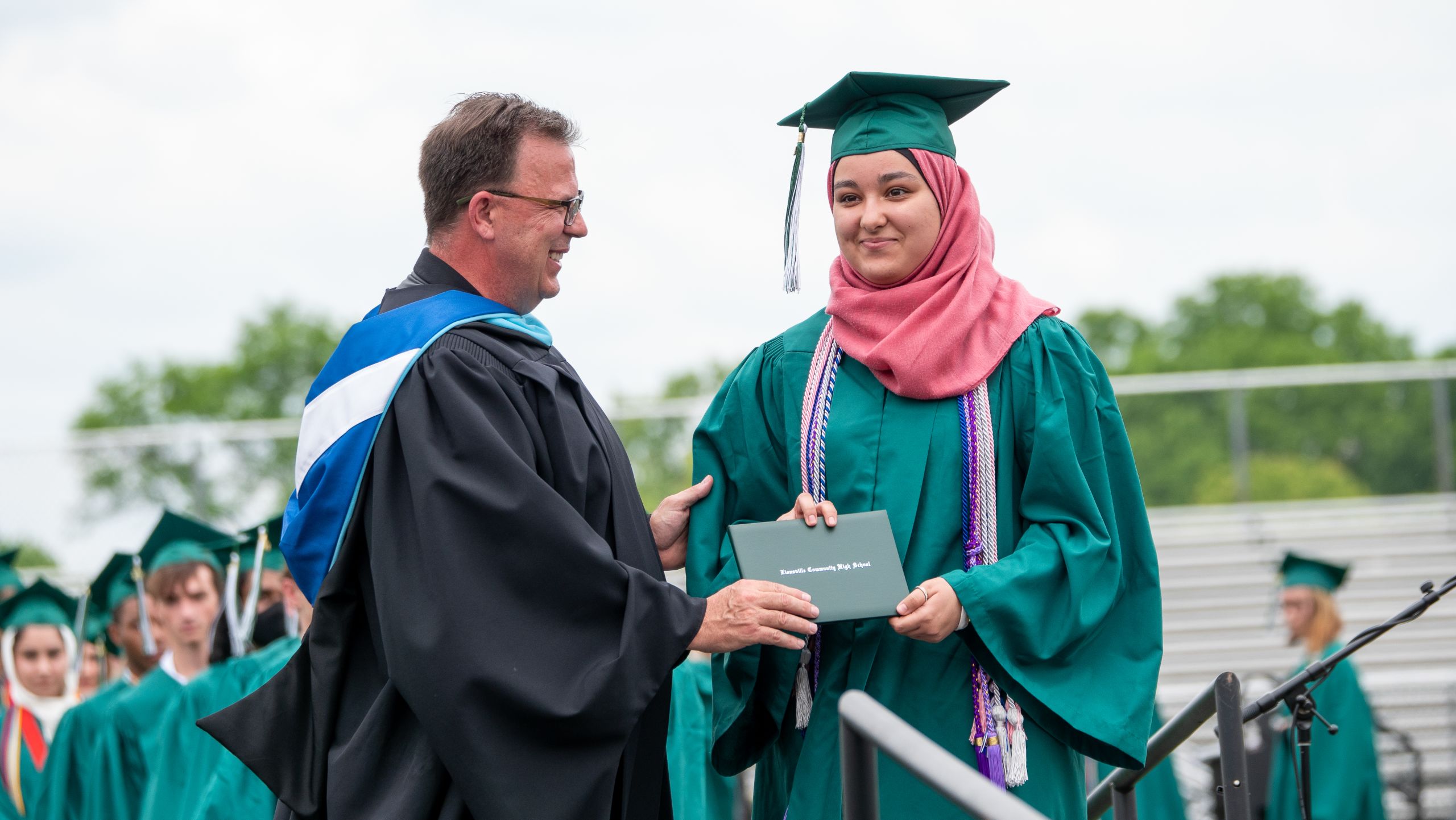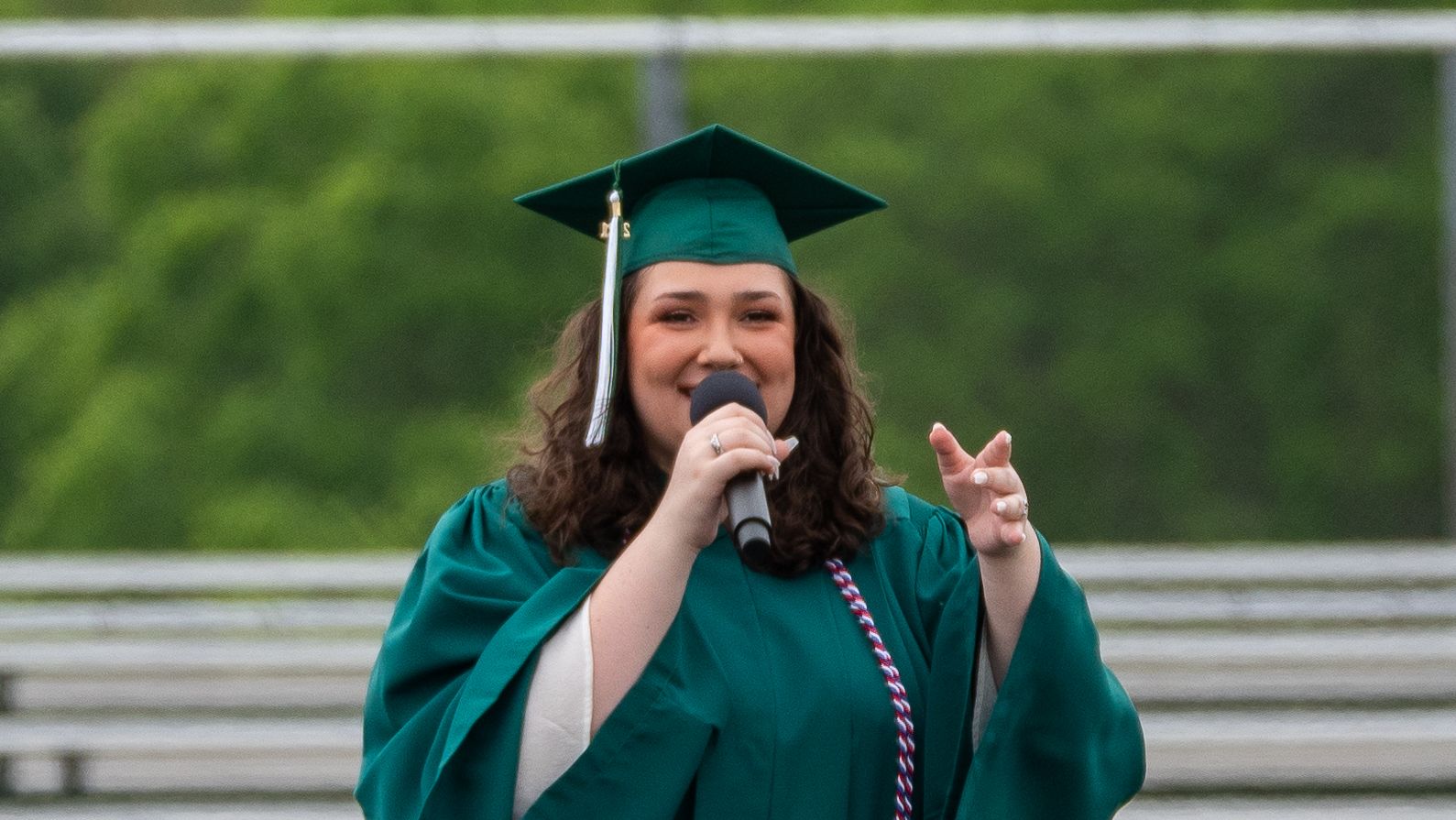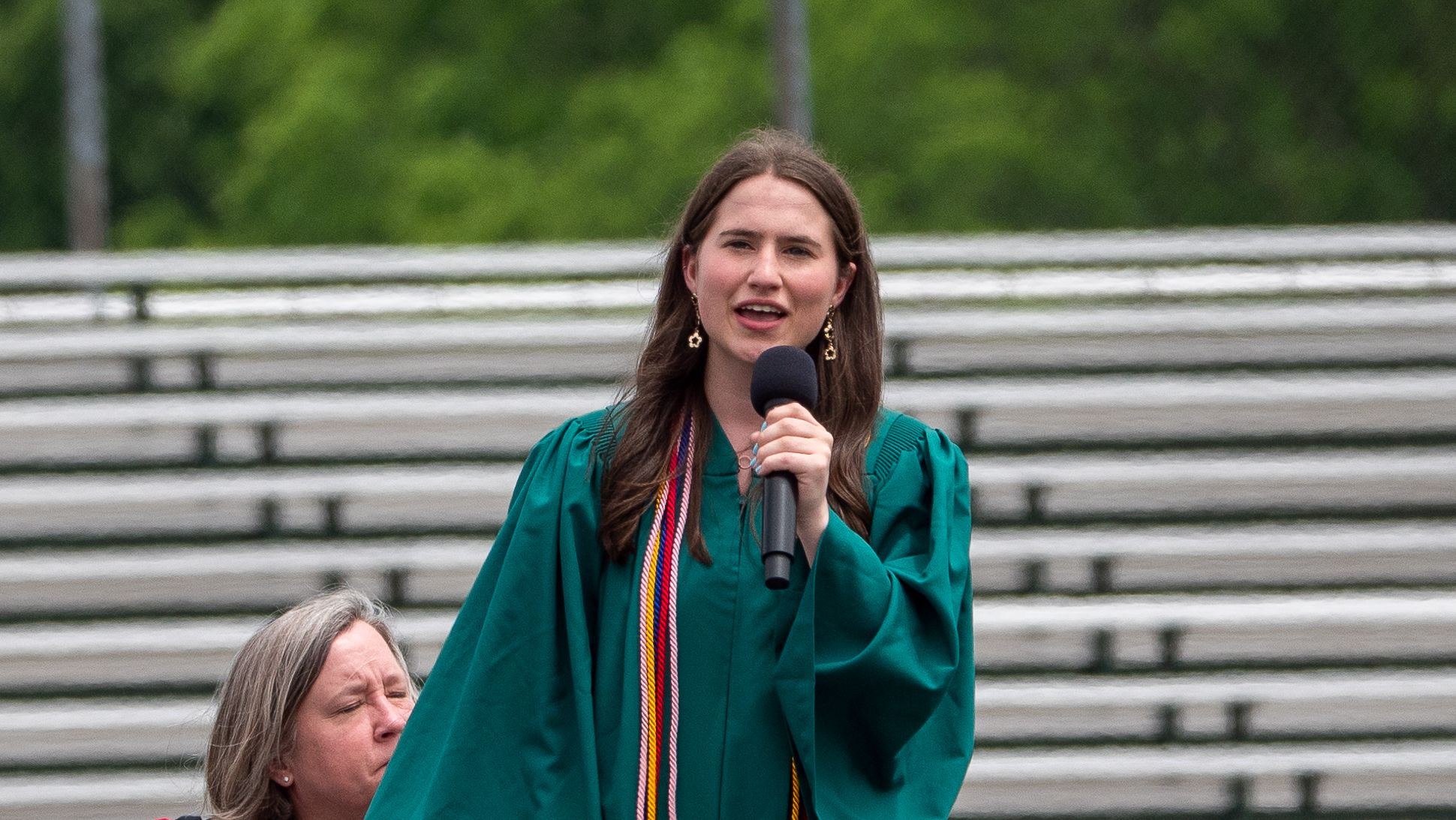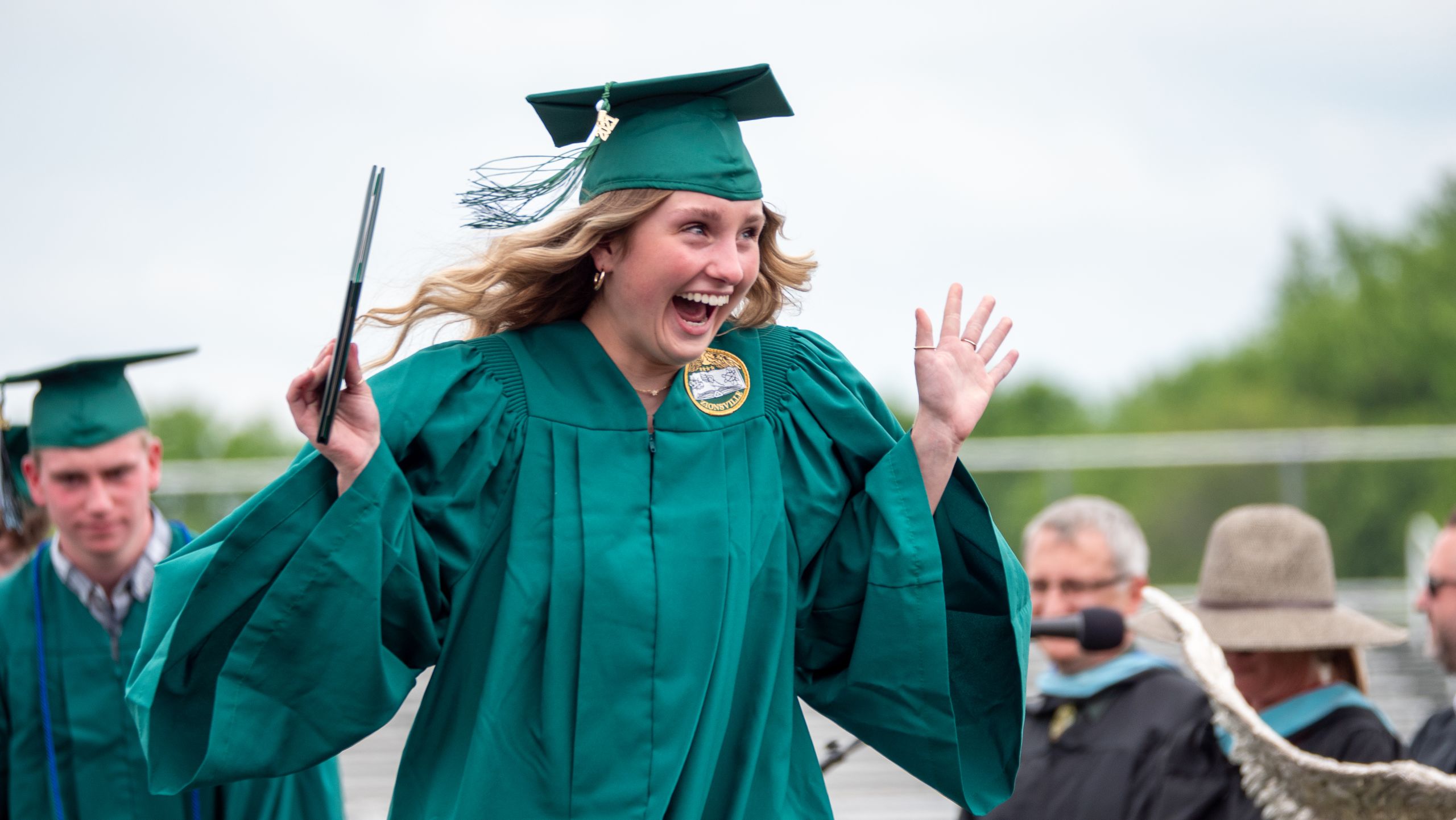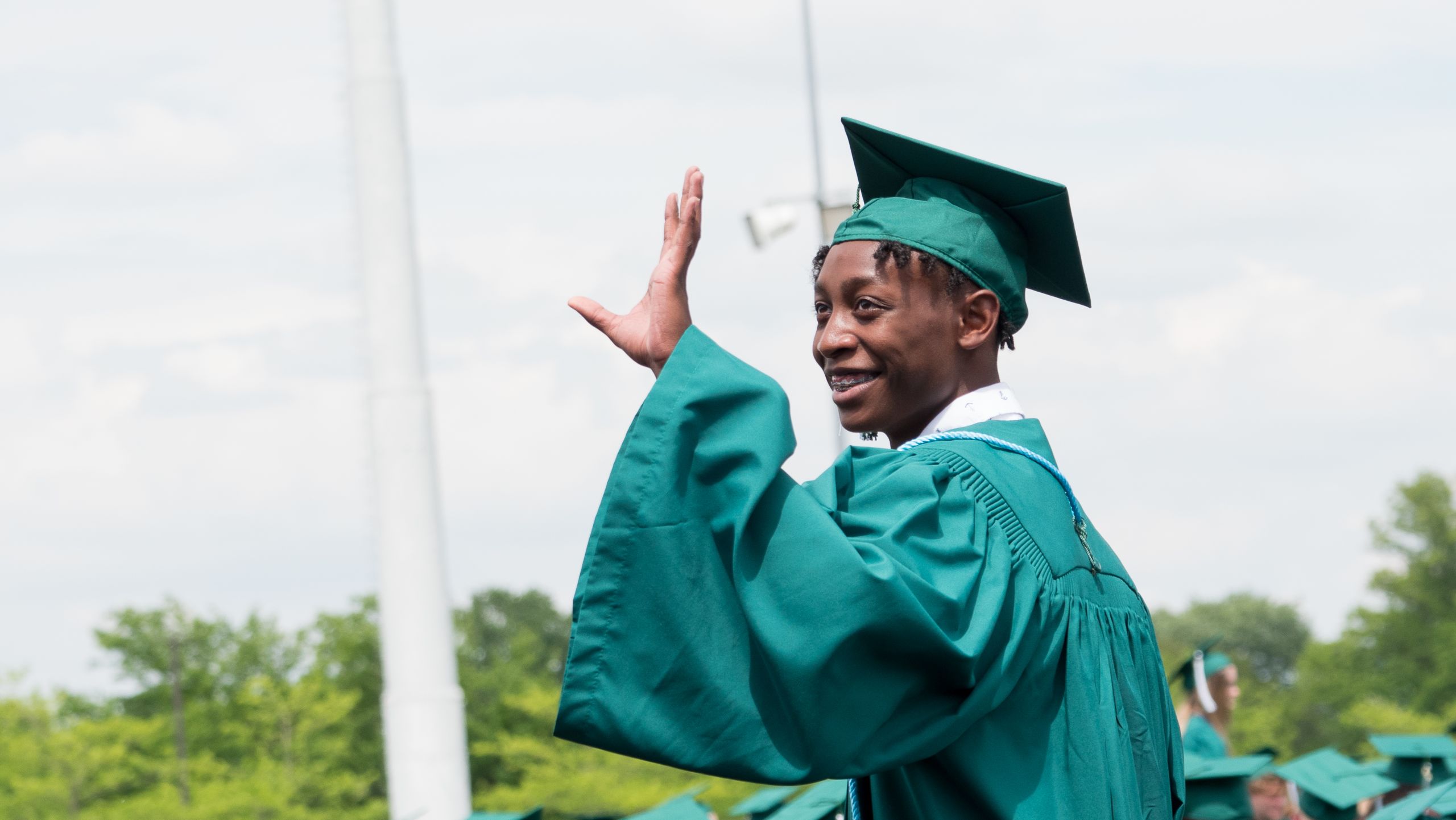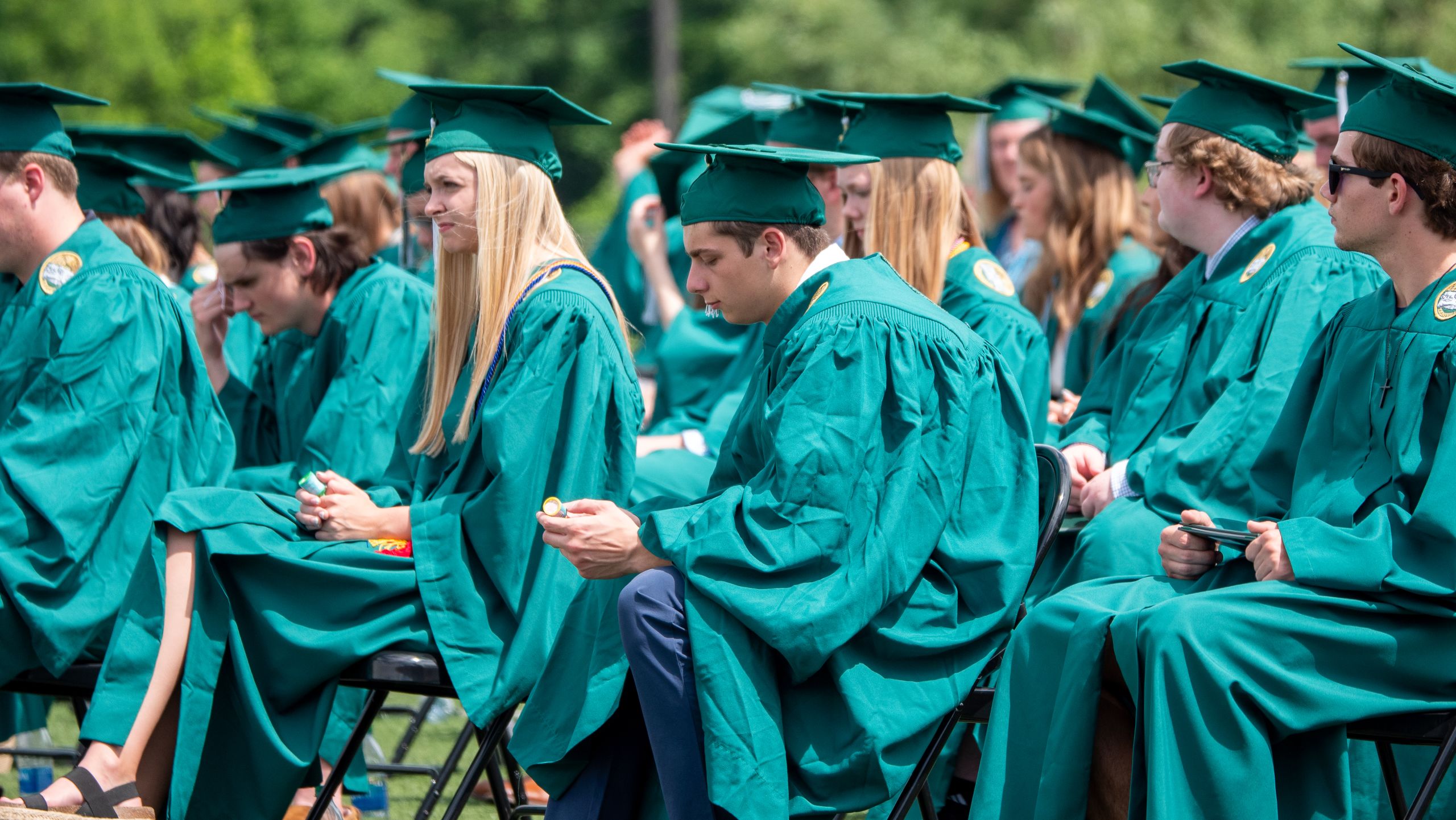 Item 1 of 8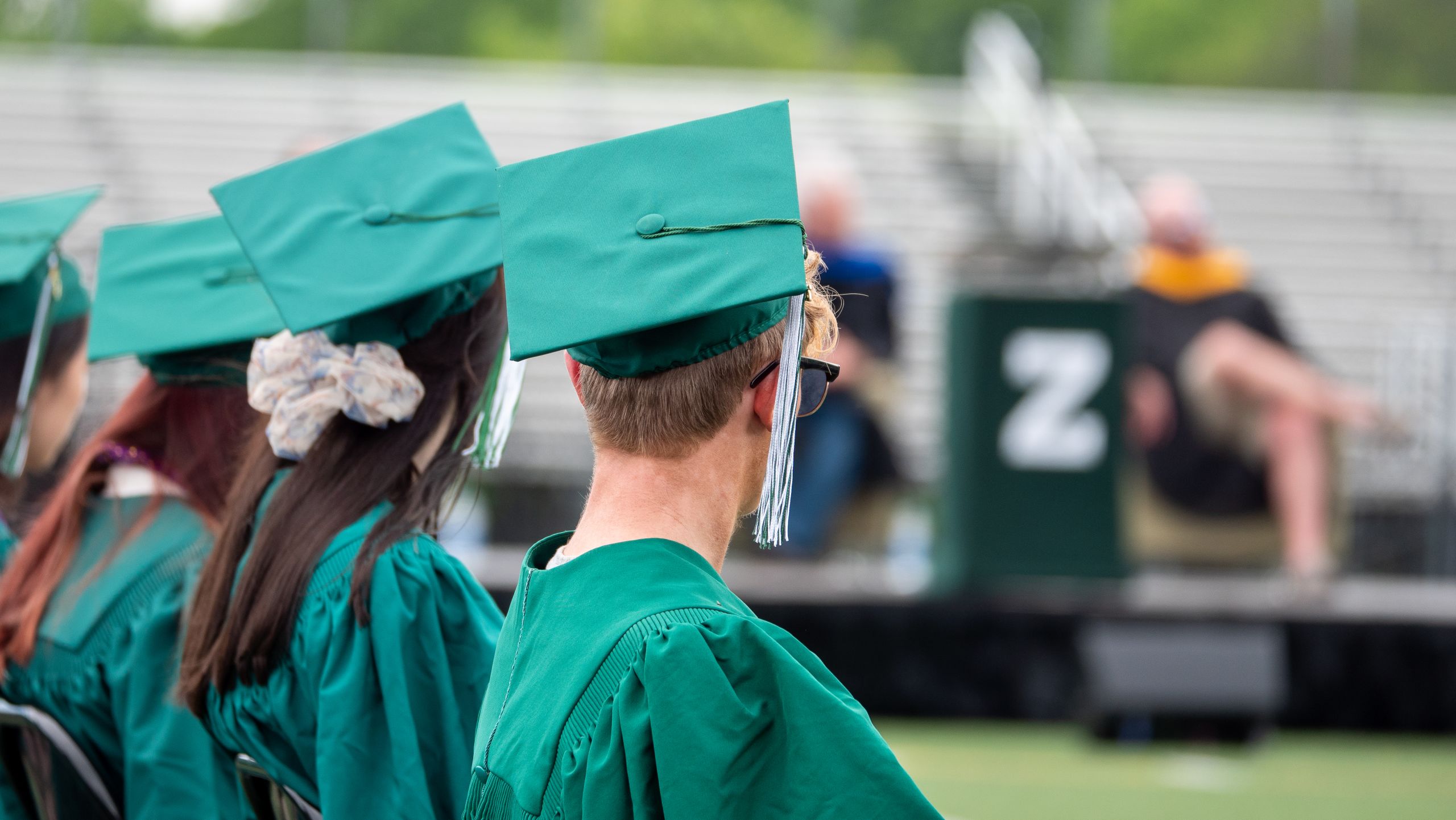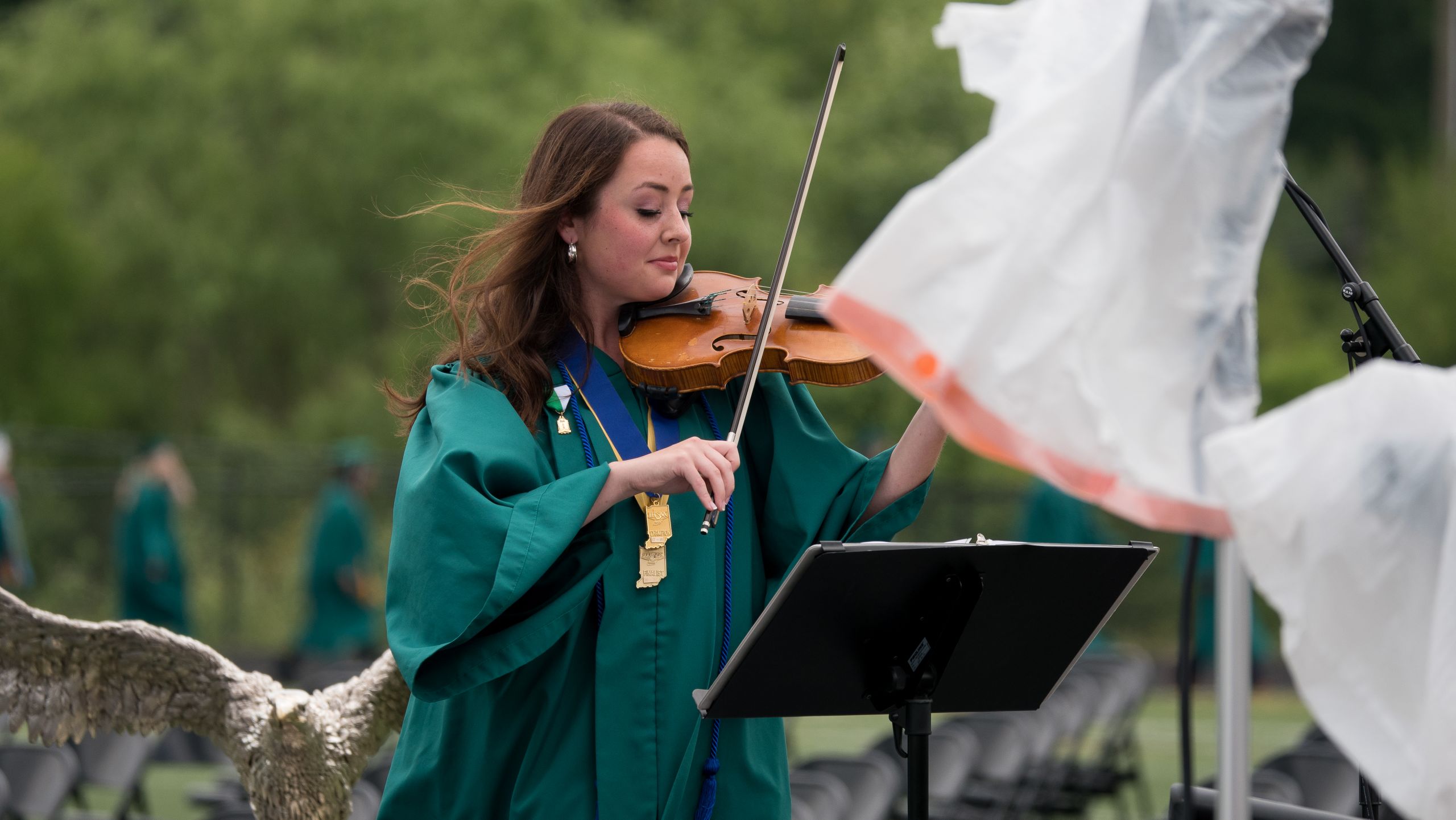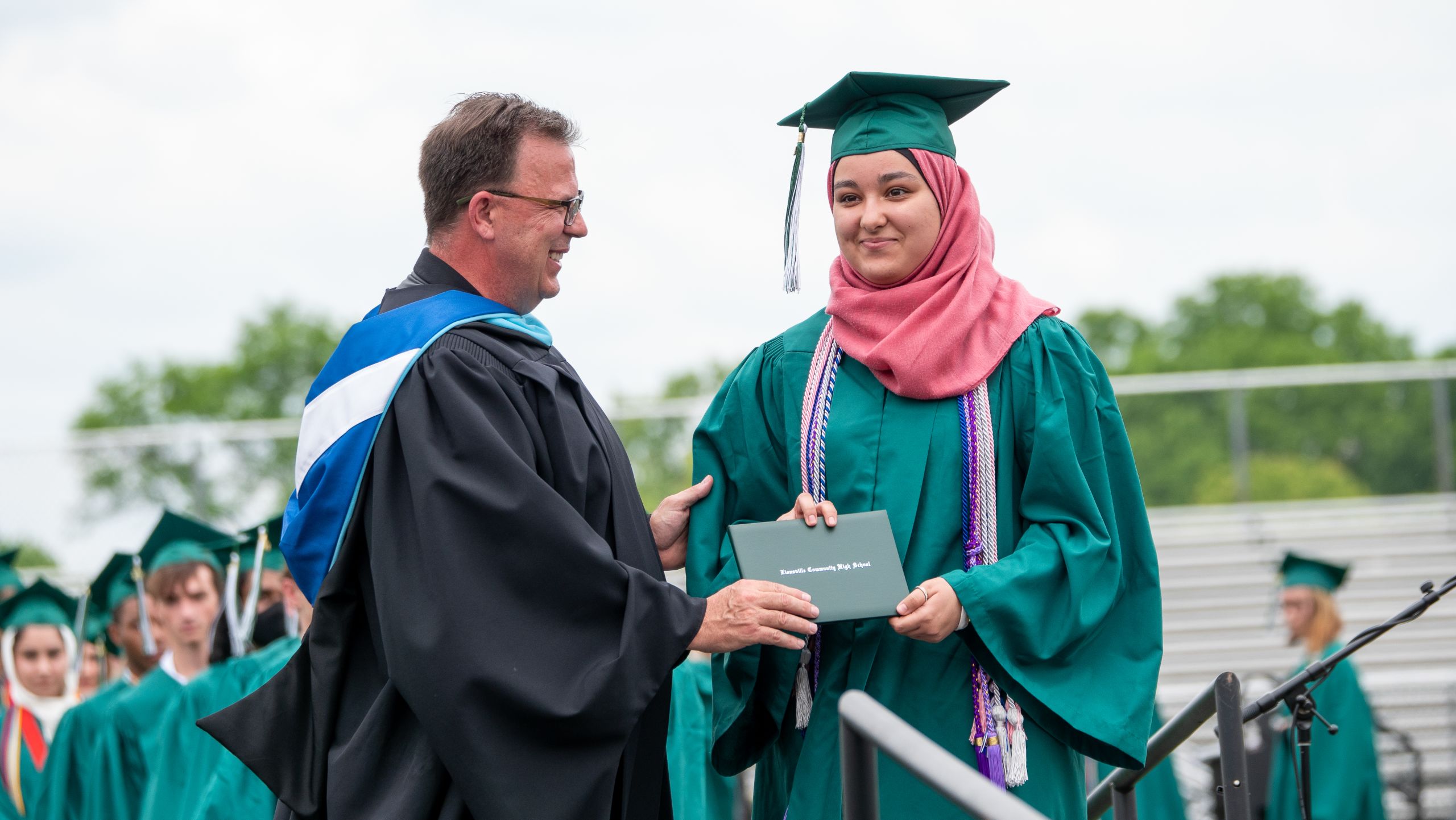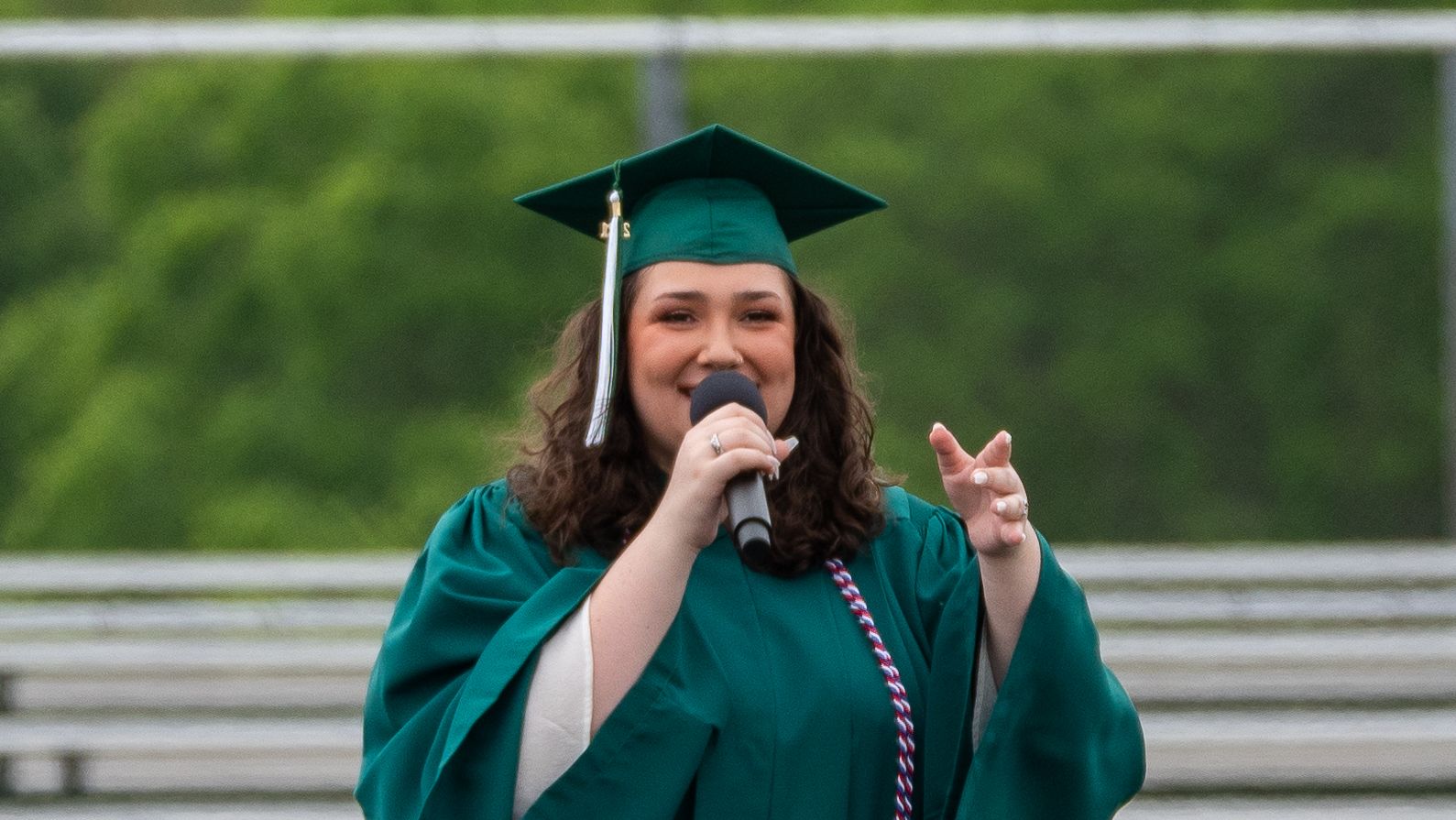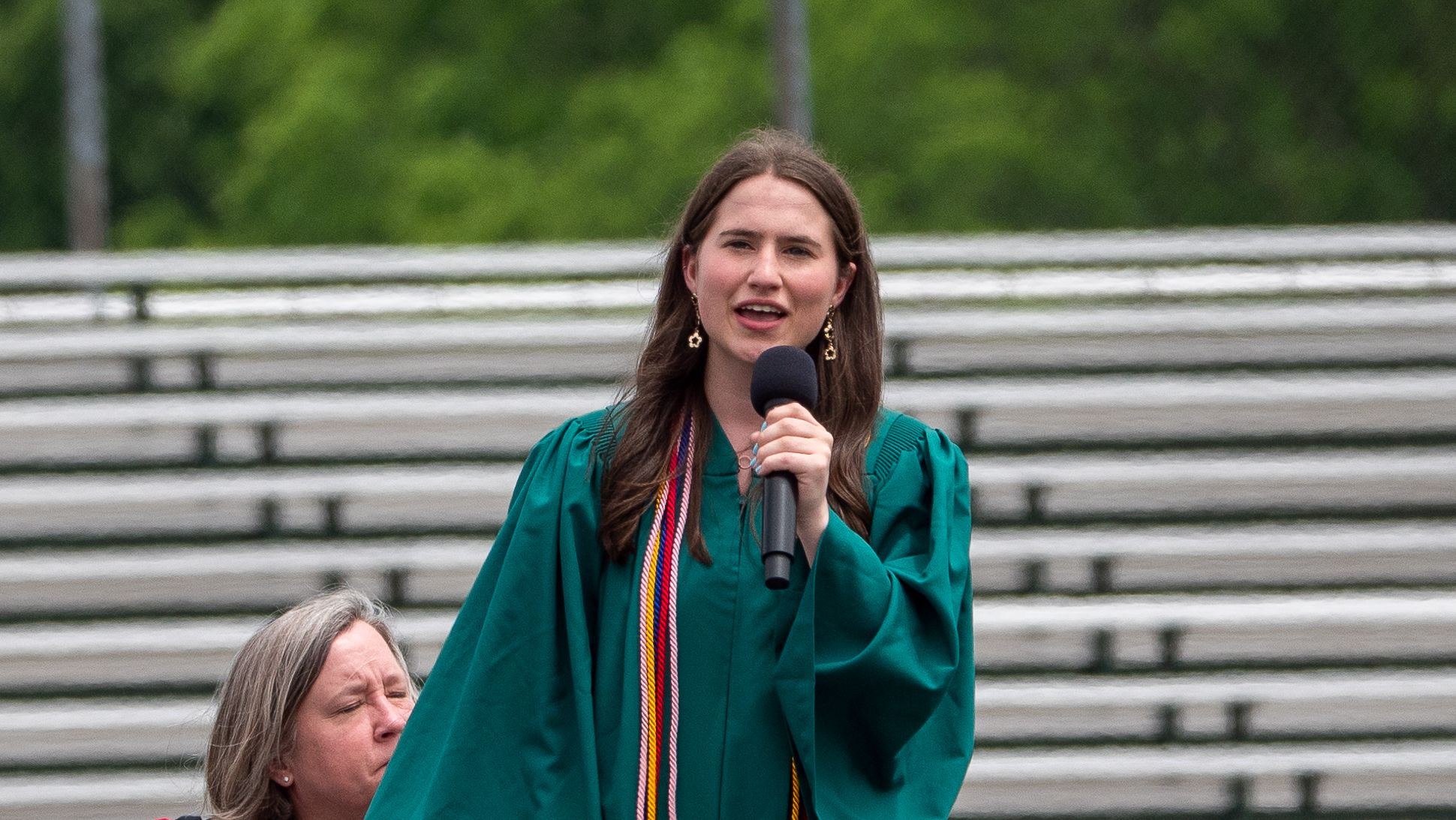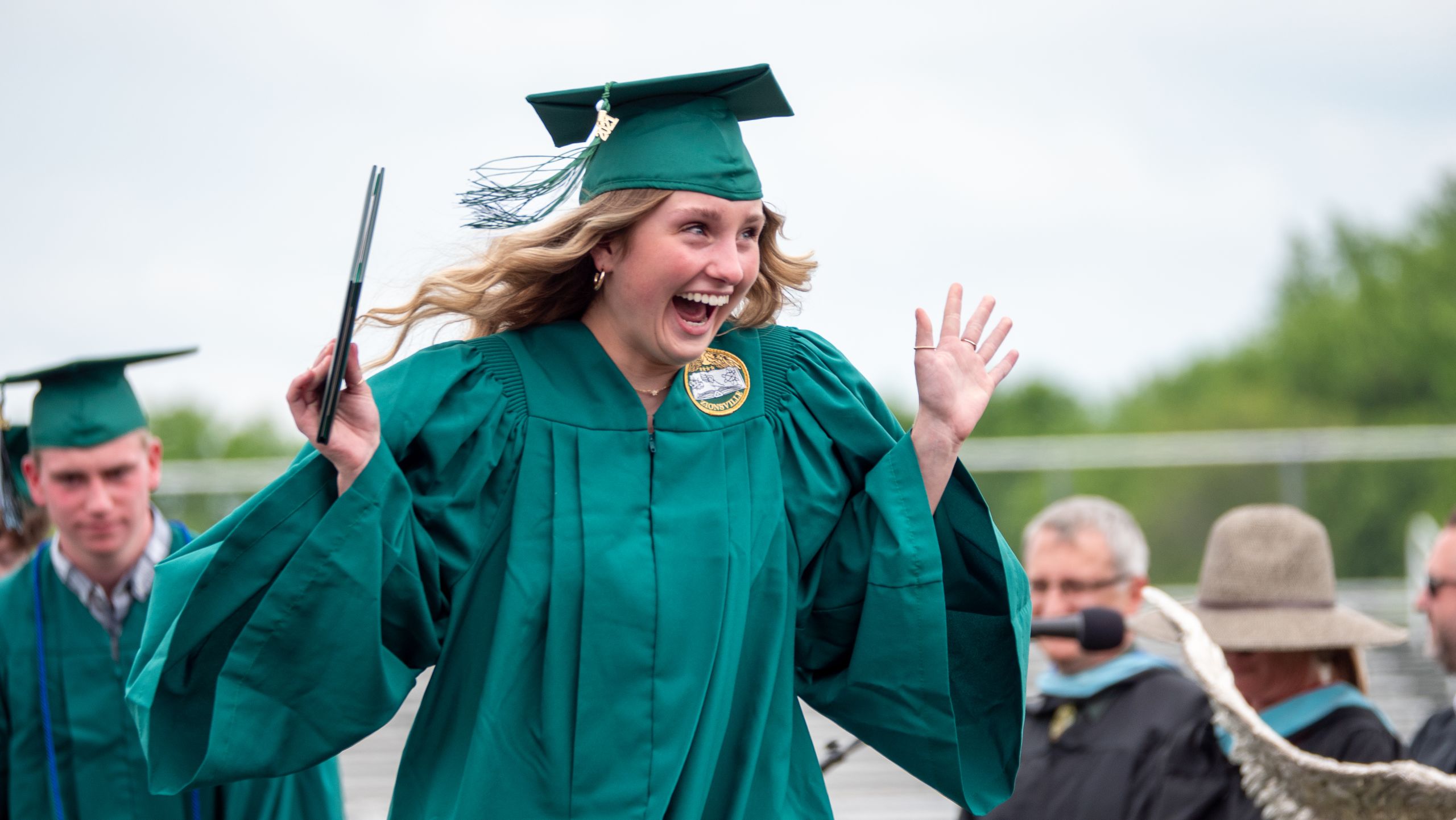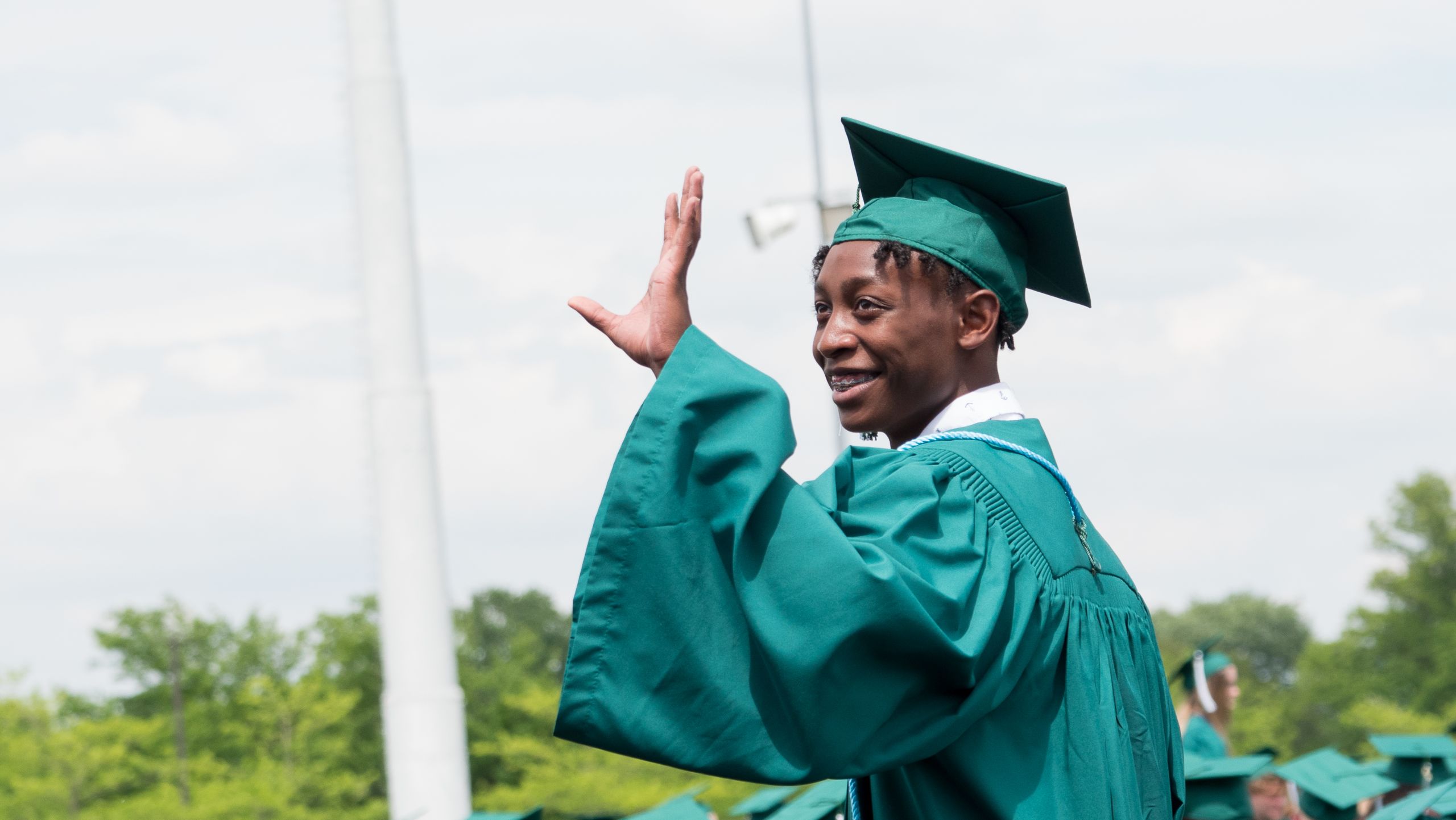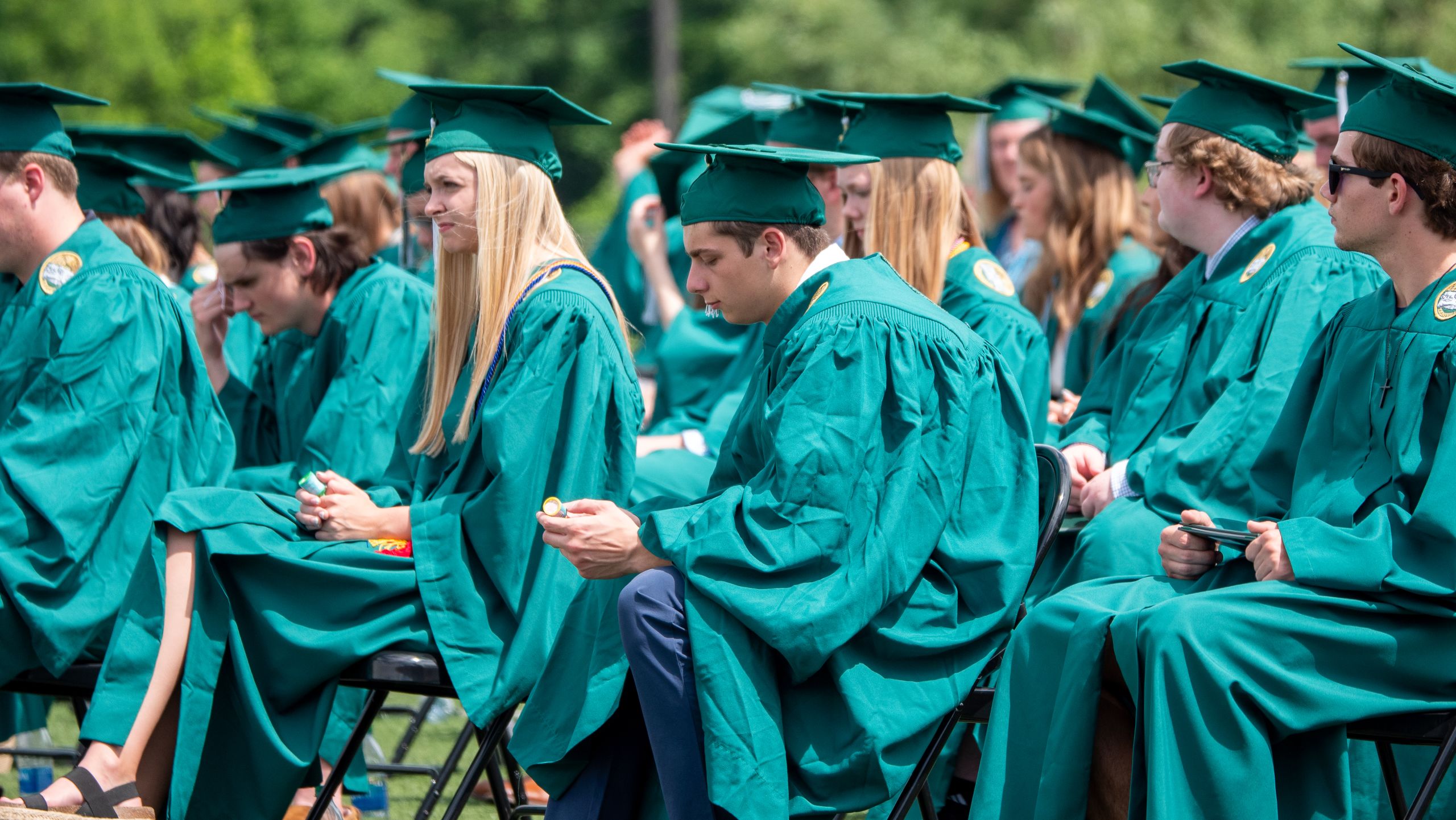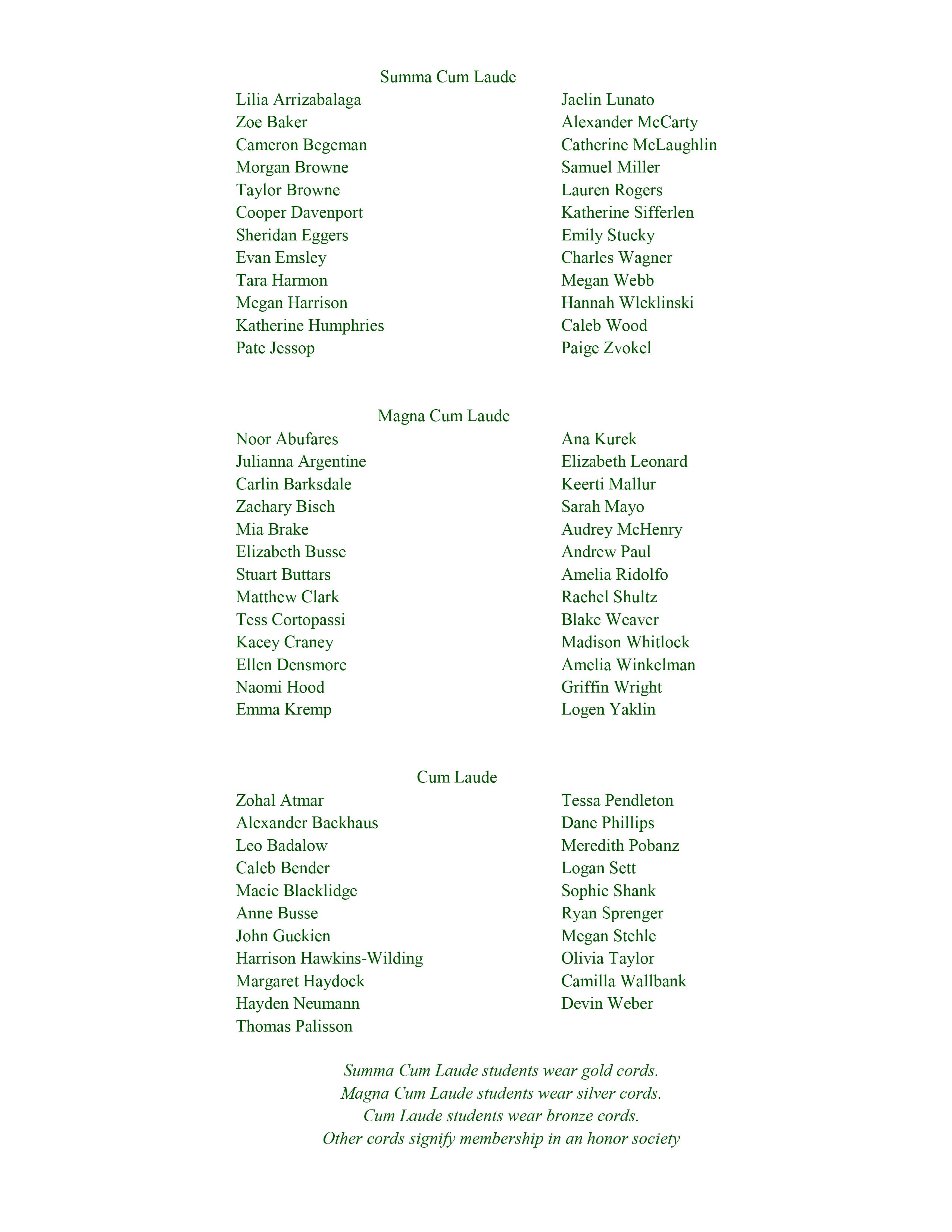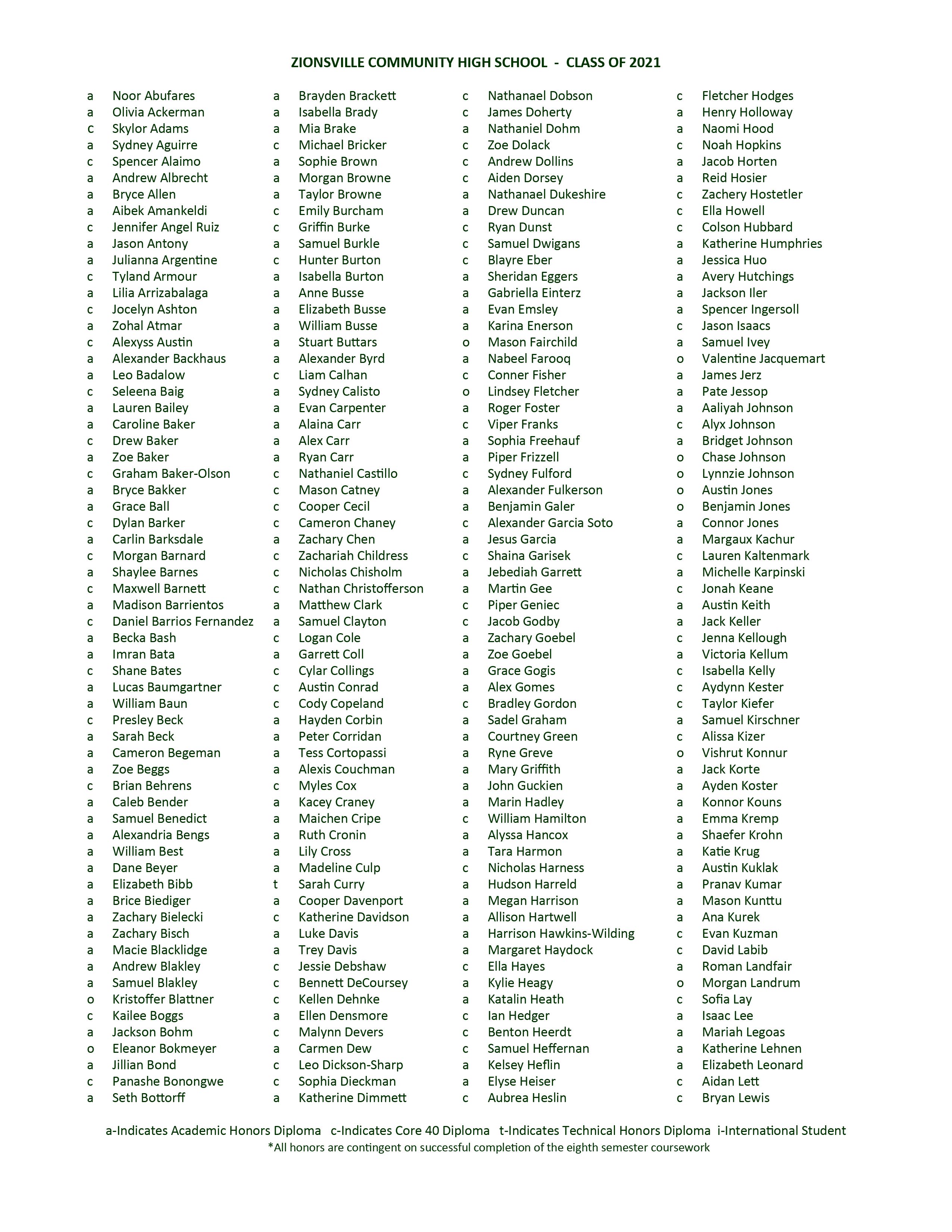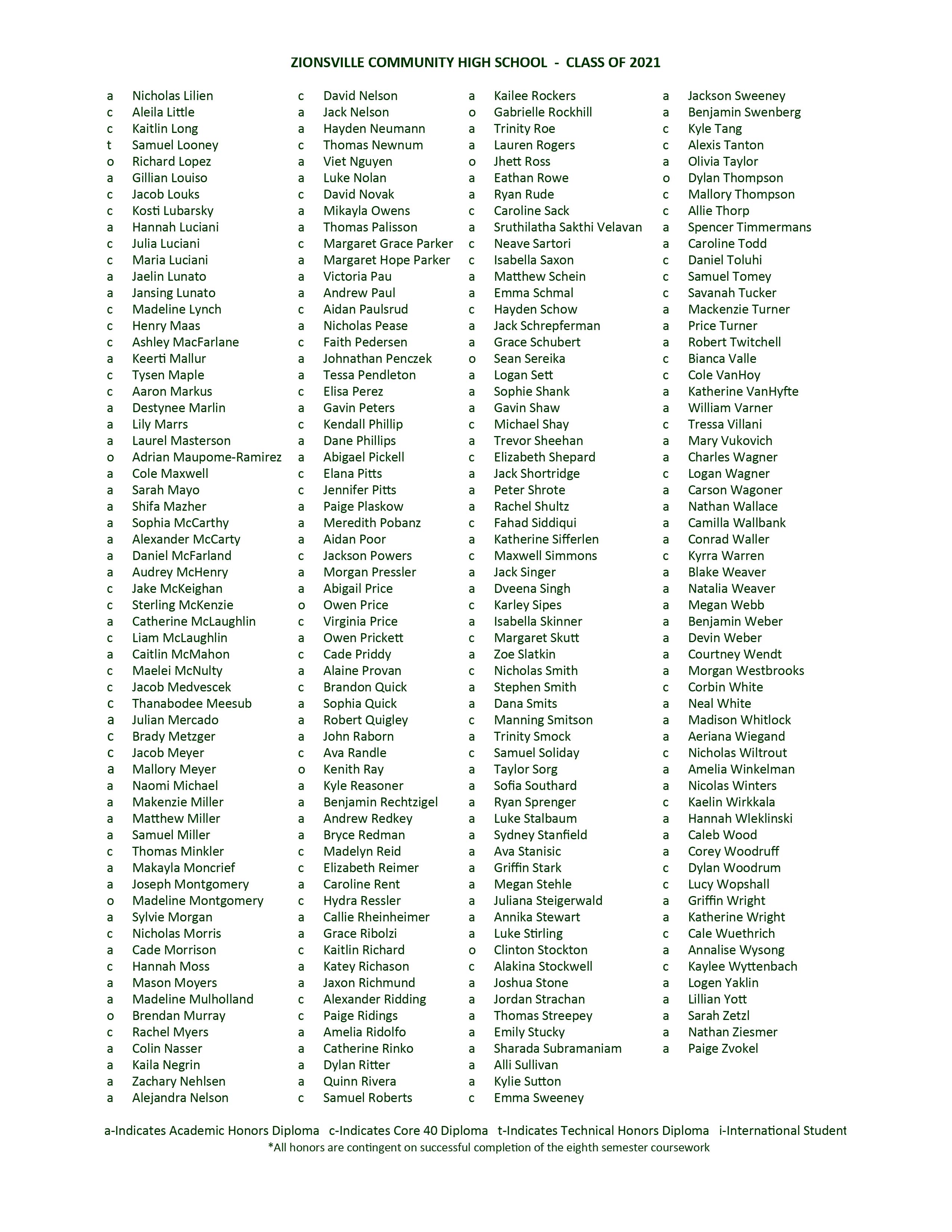 To view the entire commencement ceremony, click here.
Many ZCHS students received awards and scholarships. Learn more here: