COMMUNICATIONS
In Zionsville Community Schools (ZCS), student, staff and community stories are shared and celebrated through various publications and on a variety of platforms. Follow our story.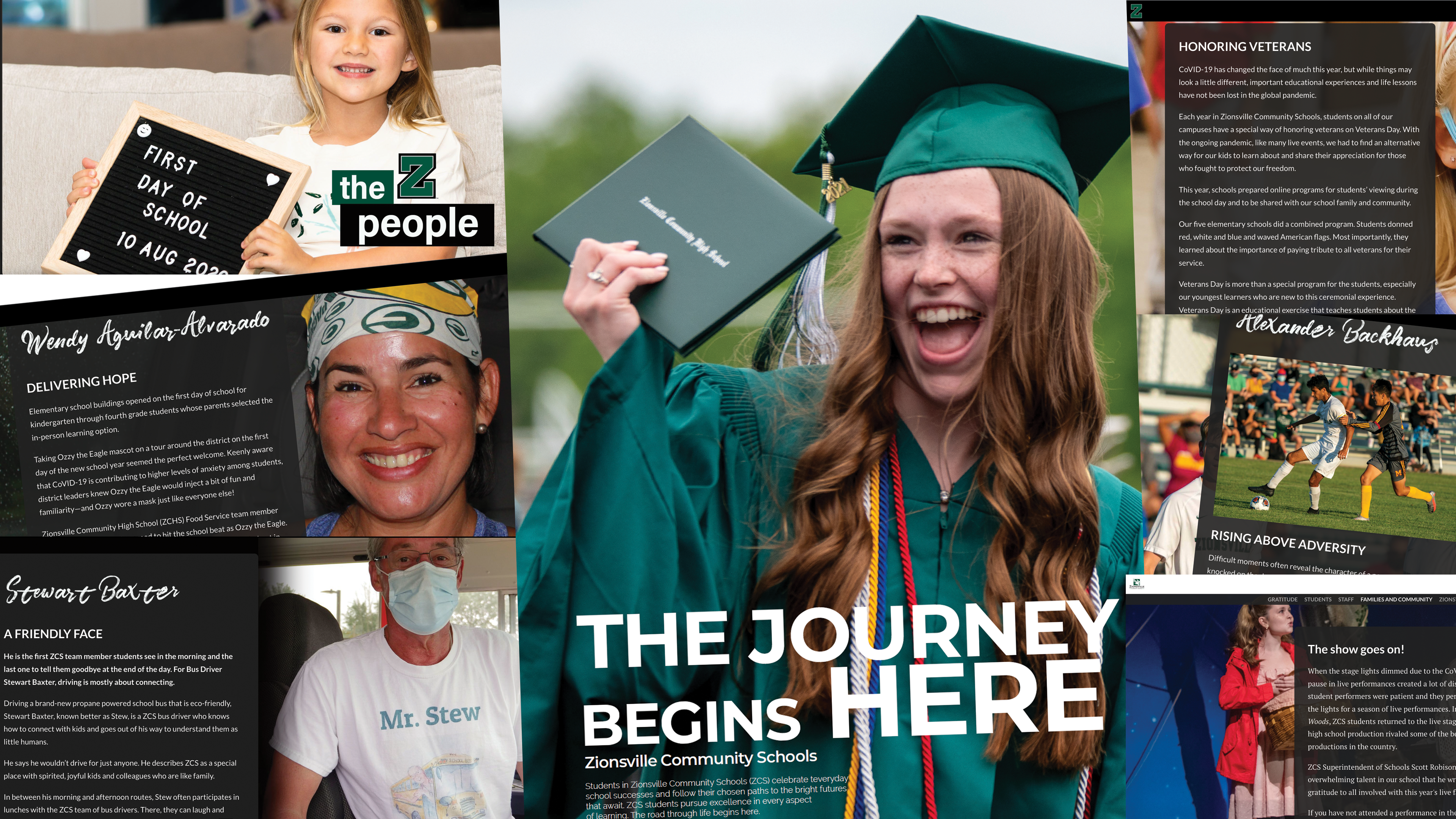 PUBLICATIONS
We reach our families in a variety of ways including a weekly Friday Five publication, the community eNexus publication, and monthly Board Reports shared on platforms including Facebook, Instagram, Twitter, LinkedIn, YouTube, Vimeo and SmugMug Photo Catalogues.
Past publications (housed annually) can be accessed in this section.