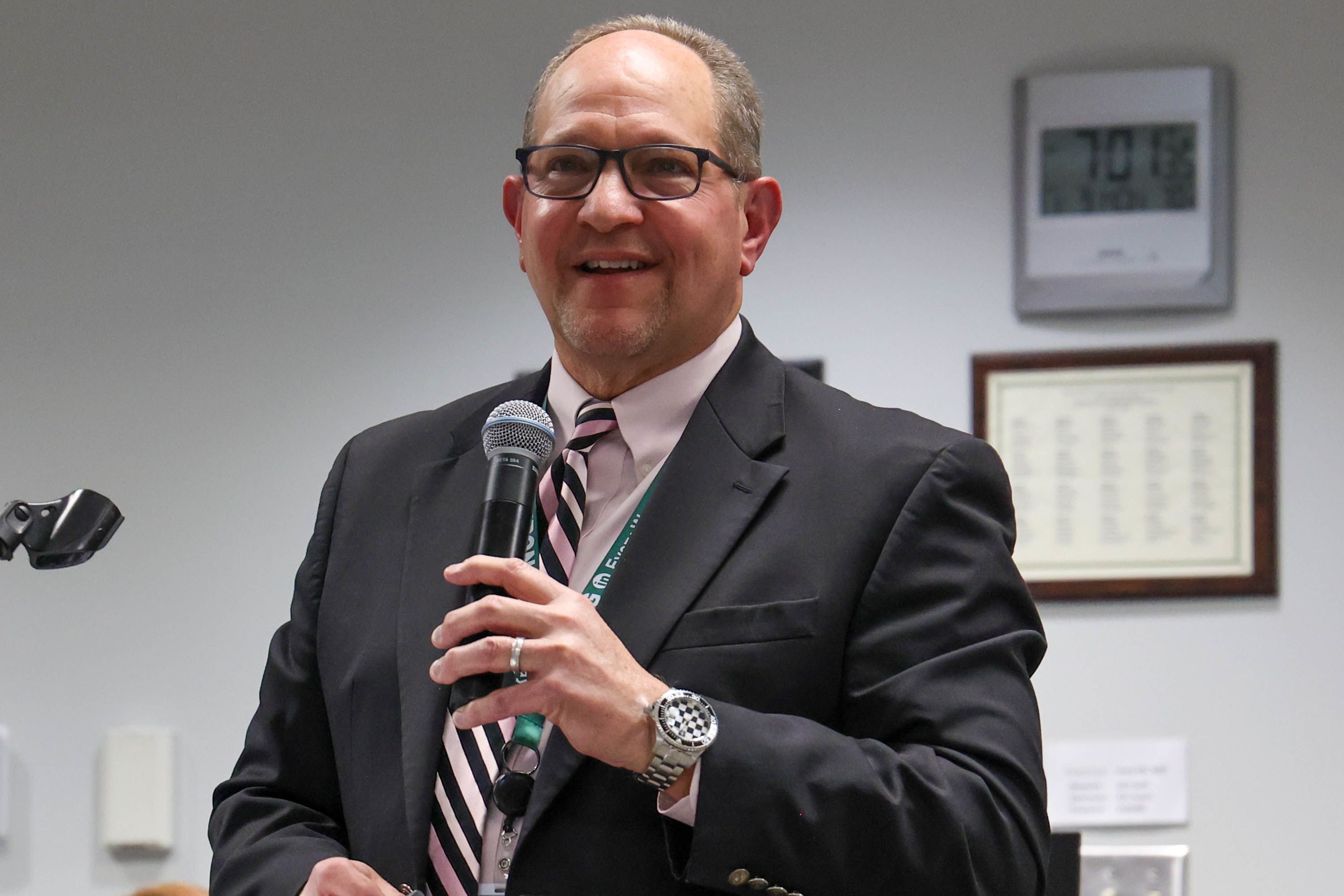 ZCS Superintendent of Schools Dr. Scott Robison recognized in final career board meeting; newly-elected board members seated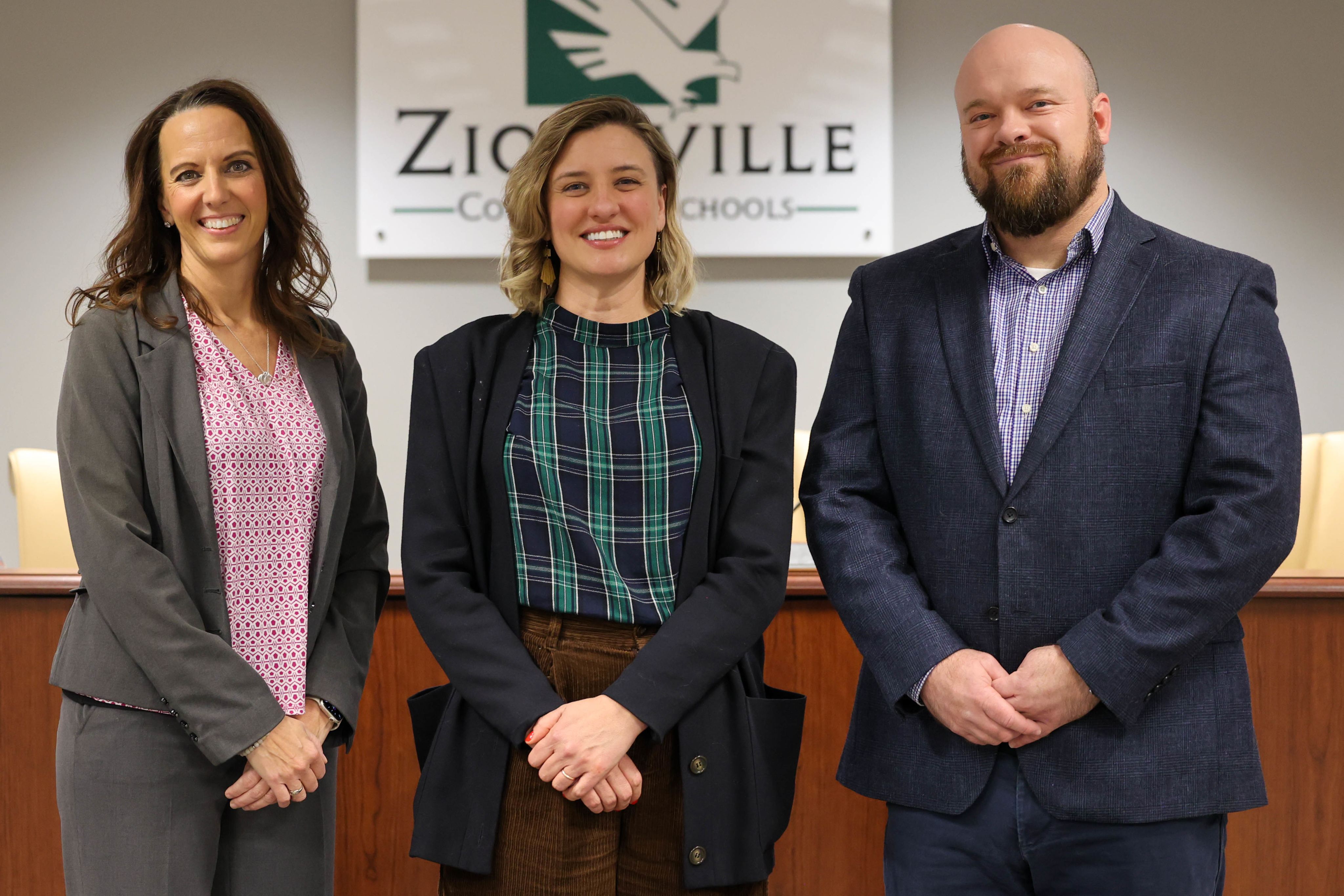 Newly-elected board members Mrs. Jennifer Valentine, Dr. Christy Wessel-Powell, and re-elected board member Mr. Michael Berg took the oath of office and were sworn in just prior this month's Board of Trustees meetings.
The noticed 1028 Hearing related to upcoming bond sales led off three public meetings of the ZCS Board of Trustees on Monday, January 9, 2023. More details are shared below.
Next up was the annual Board of Finance Meeting. Zionsville Community Schools' (ZCS) Chief Financial Officer Regina May provided the annual investment update as well as the state required report on ZCS financial condition. The financial condition report is prescribed by the state based on six factors as defined by the Indiana Distressed Unit Appeals Board and their Fiscal Indicator Committee. All factors illustrate that ZCS remains in good financial condition, as is confirmed by both clean audits from the Indiana State Board of Accounts and our excellent credit rating through Standard & Poor's, which is top in the state among school districts.
During the mandatory annual re-organization meeting of the board, members ratified a new slate of officers. Michael Berg will serve as President, Katie Aeschliman will serve as Vice President, and Dr. Jeff Papa will serve as Secretary. The ZCS Board of Trustees officers will hold the same positions for its Board of Finance.
As mentioned above, a 1028 Hearing regarding Bonds 2023 A and B was conducted first among the January 9 meetings. Bond counsel, financial consultants, and design professionals assisted ZCS Operations Director Matt Doublestein and CFO Regina May in detailing the bond sale plans and targeted expenditures on repair and replacement needs around ZCS properties totaling nearly two million square feet under roof. Public comment was solicited, but there was none. Board members' questions were answered, and the hearing was adjourned.
The 2023A General Obligation Bond Project will provide playground renovations at Boone Meadow, Stonegate and Pleasant View elementary schools as well as flooring renovations at Eagle, Pleasant View and the Zionsville Community High School Freshman Center, and restroom renovations at Pleasant View Elementary School.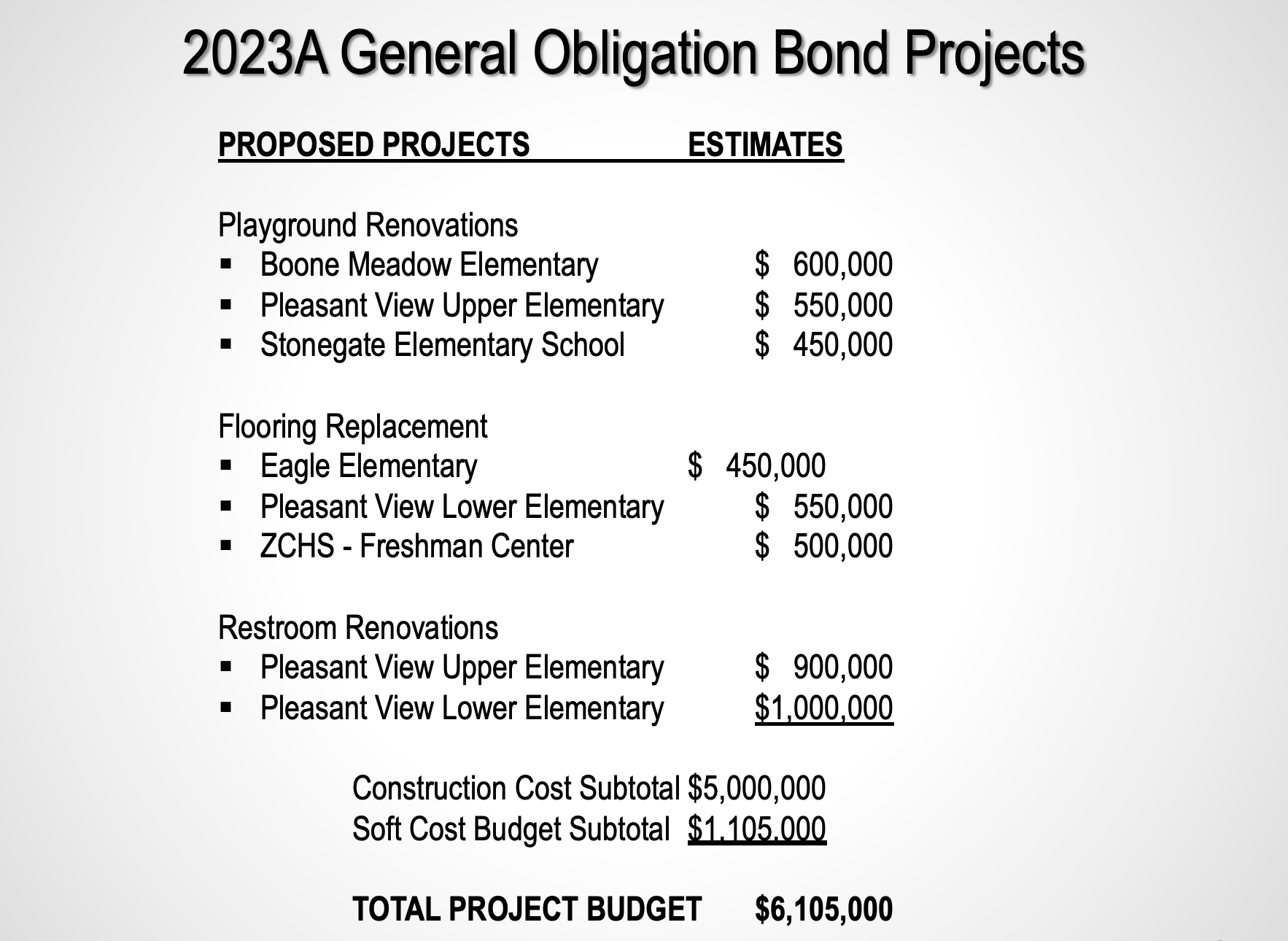 The 2023B General Obligation Bond Project includes asphalt, curbs and sidewalk renovations at Eagle Elementary School and Zionsville Middle School and roofing replacements at the ZCHS Freshman Center and the Educational Services Center.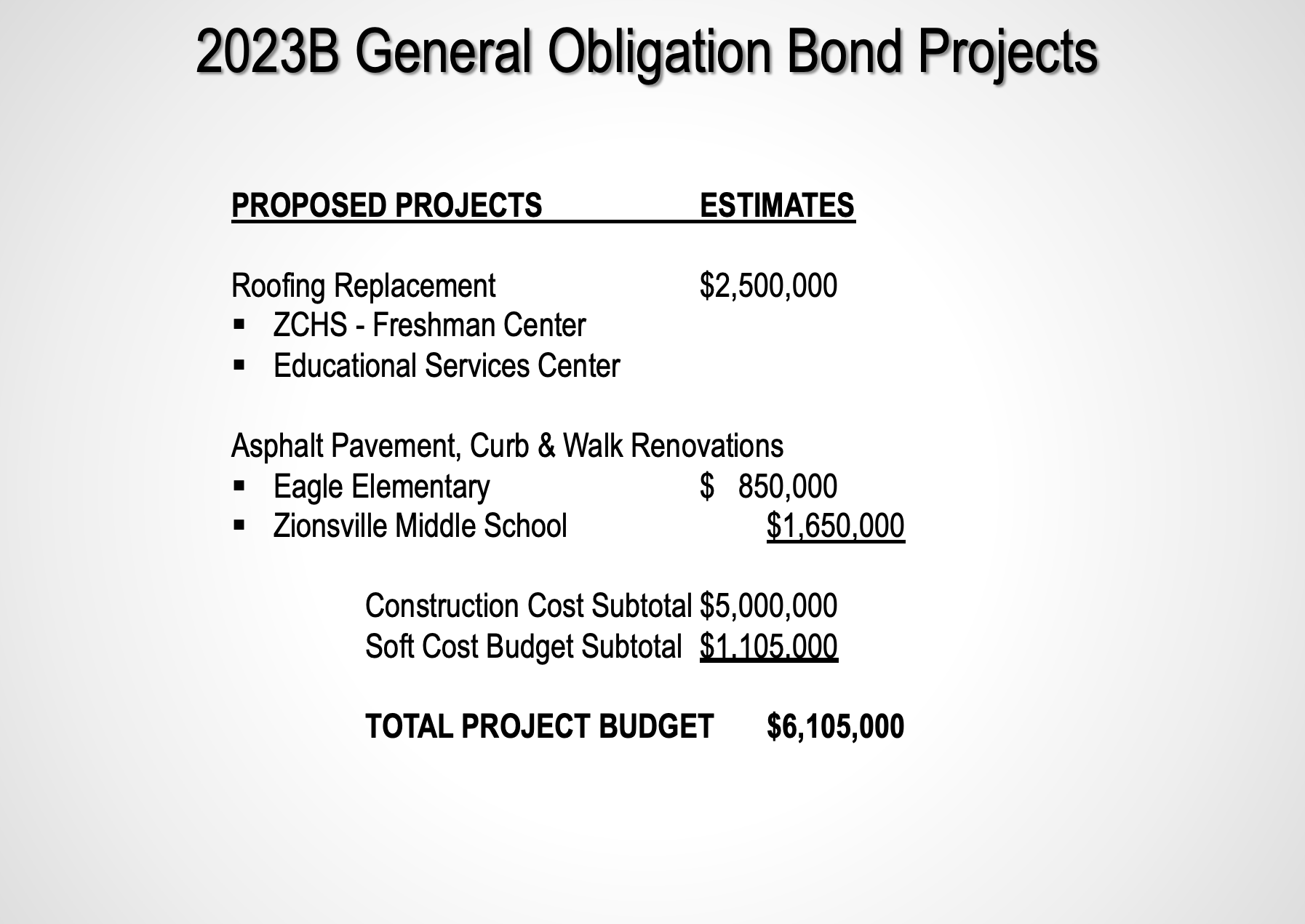 Board of Trustees Regularly Scheduled Board Meeting
Zionsville Community Schools (ZCS) Successor Superintendent Rebecca Coffman invited Skillman Corporation Vice President Victor Landfair to update the board on the progress of district construction projects including Zionsville Community High School additions and renovations and the soccer and lacrosse stadium and parking lot expansion.
Mr. Landfair reported that the construction of Zionsville Community High Schools is on schedule. Seventy-eight percent of the ZCHS building work has been completed. Mr. Landfair noted that 48% of the $1.5 million contingency plan fund has been used to date.
See the Zionsville Community High School progress to date.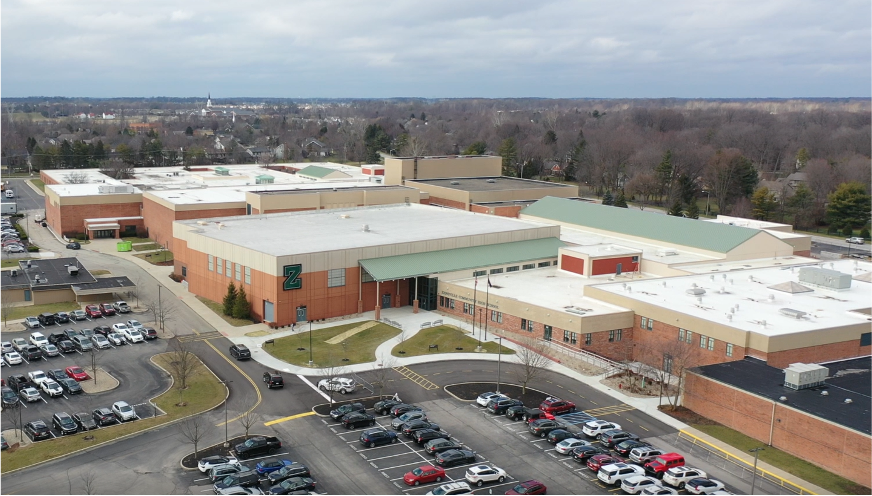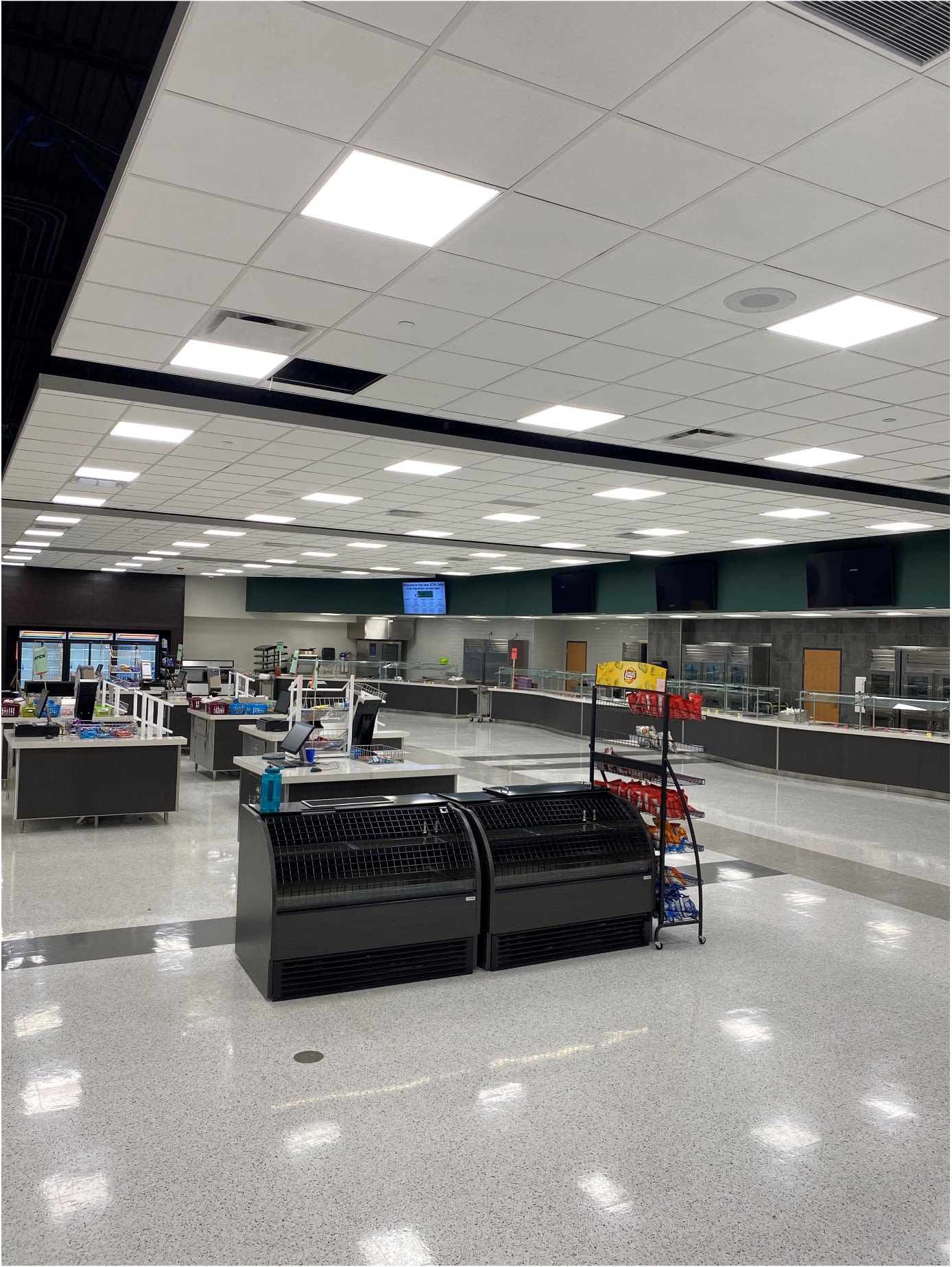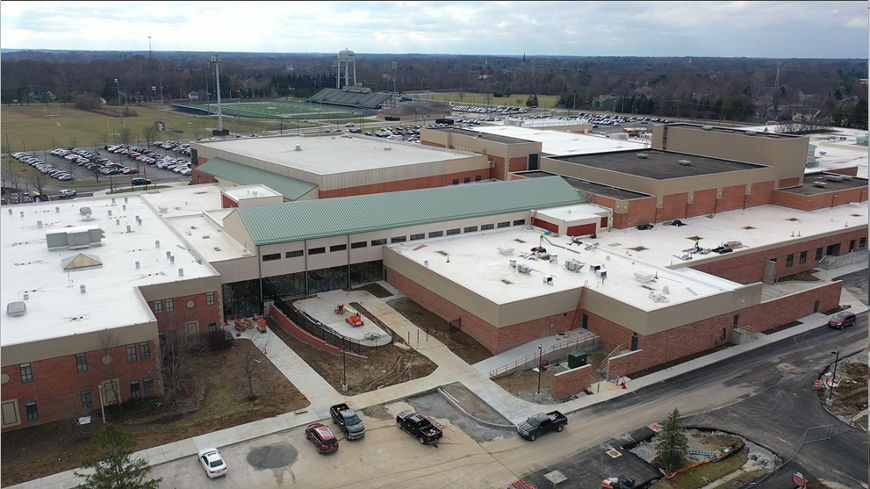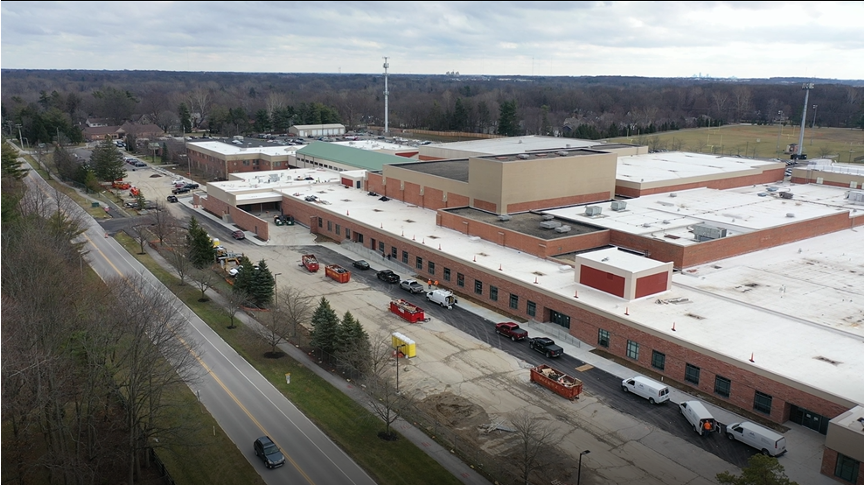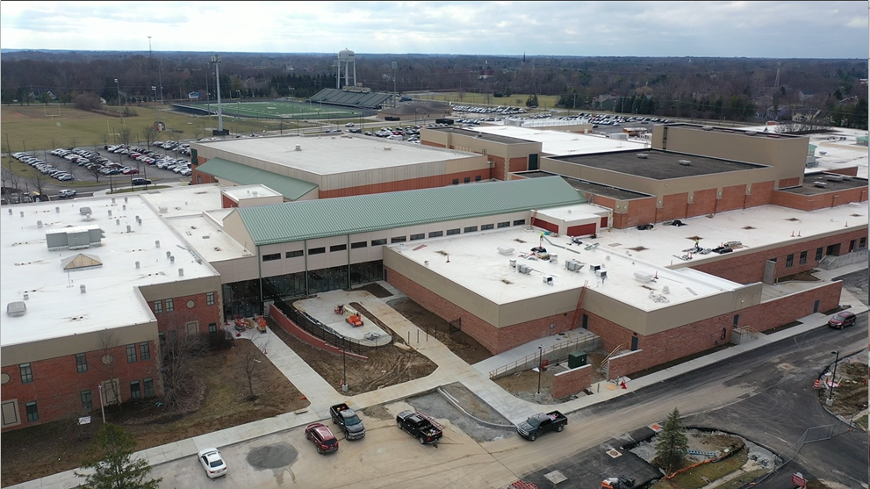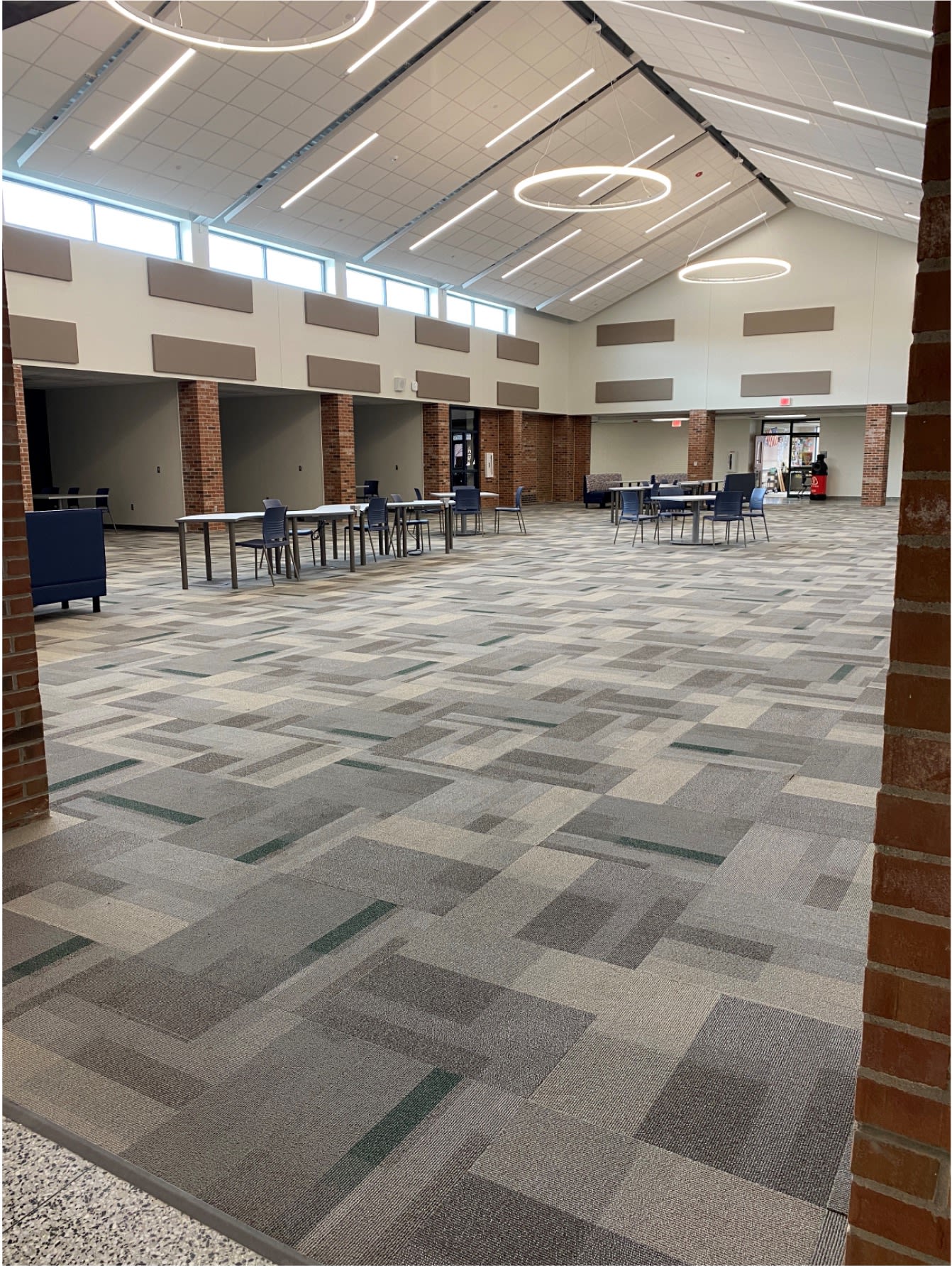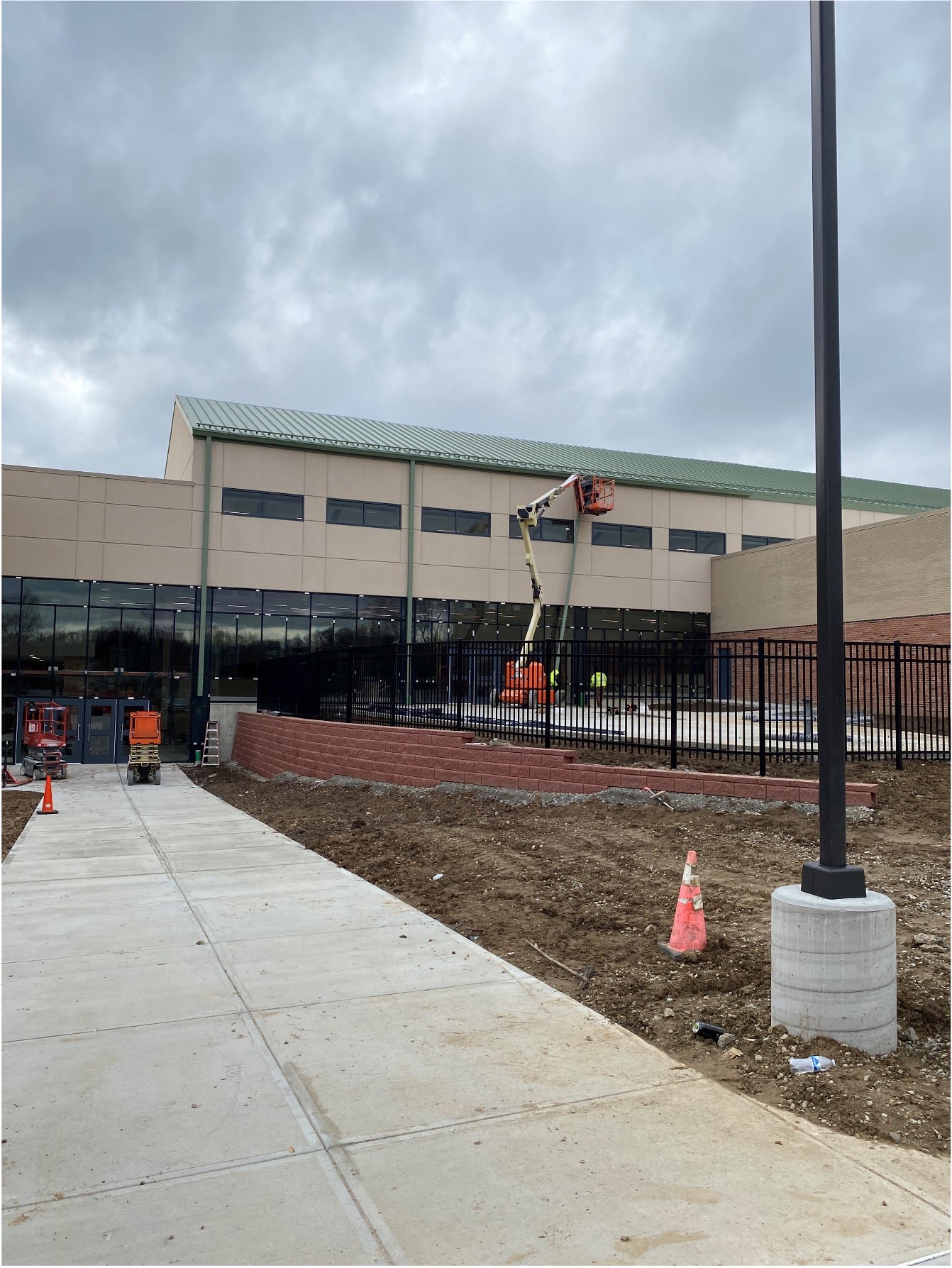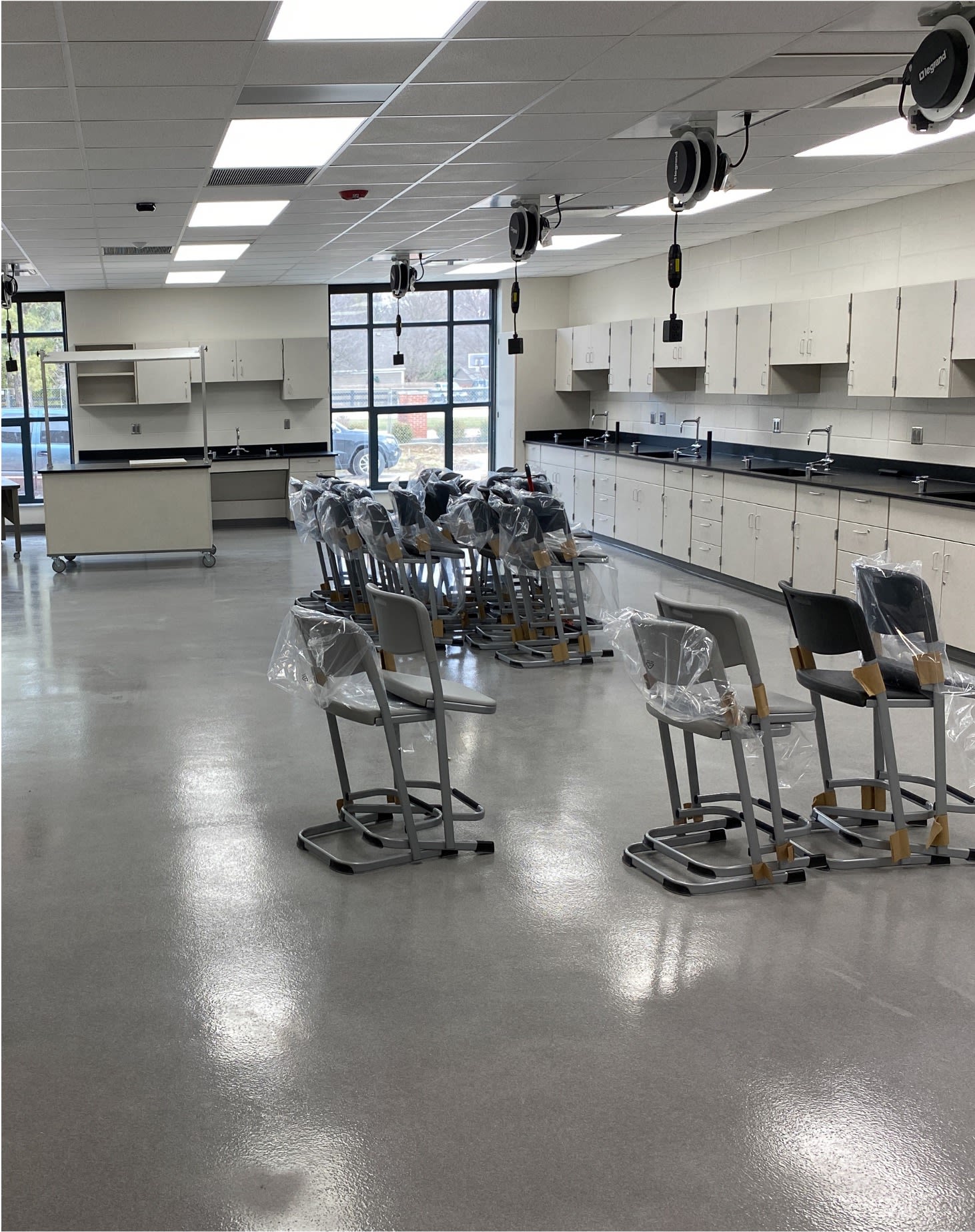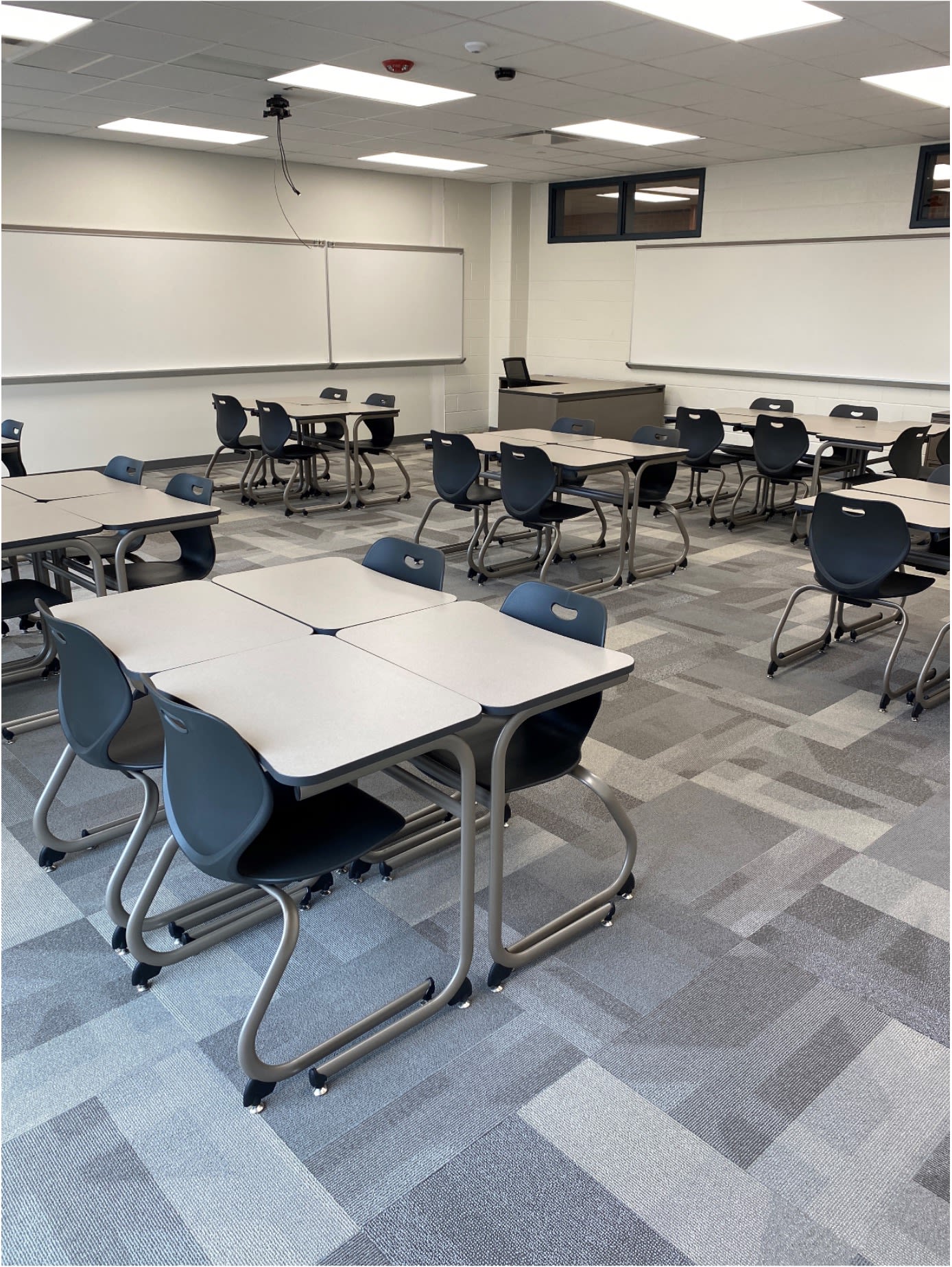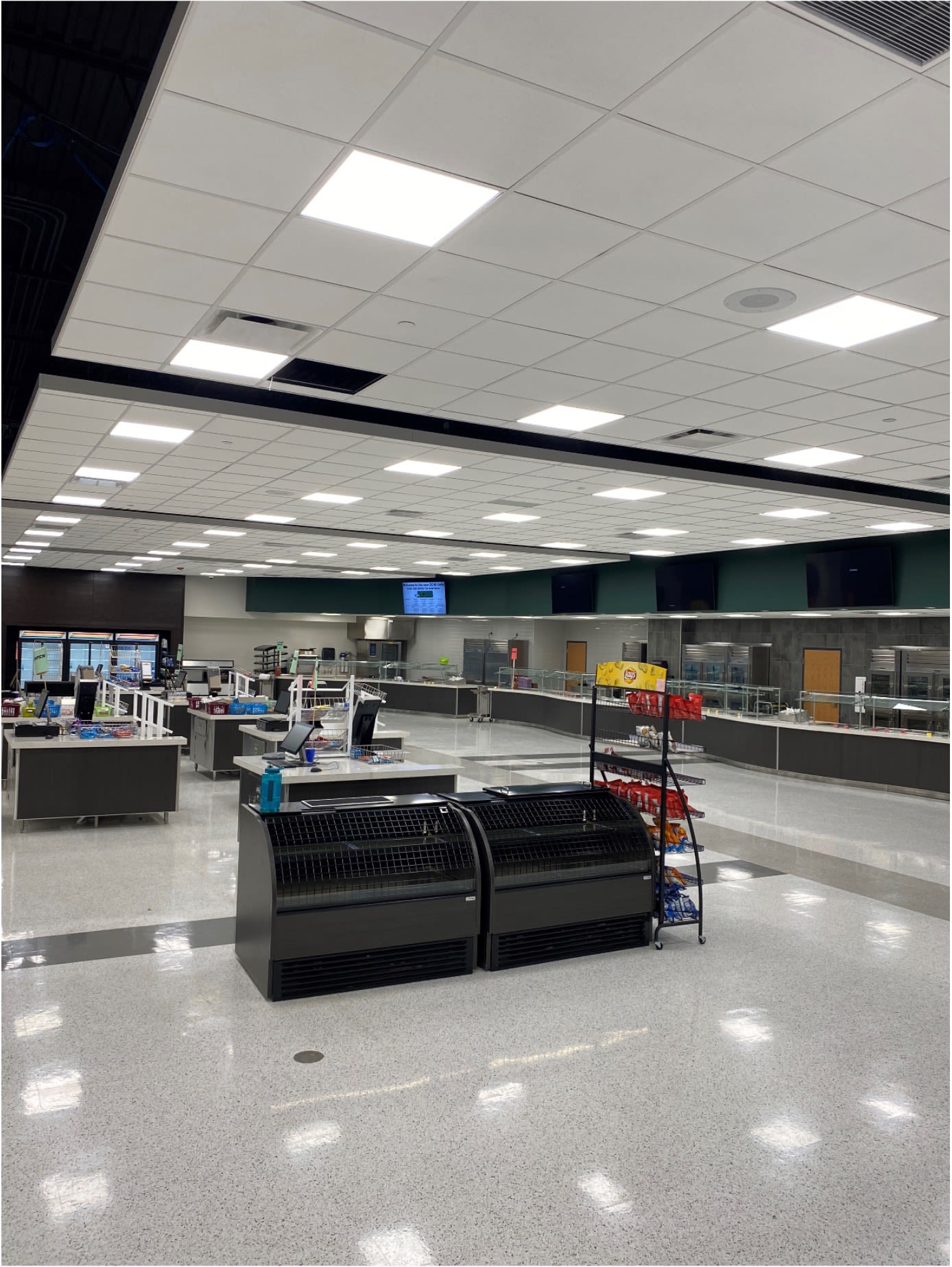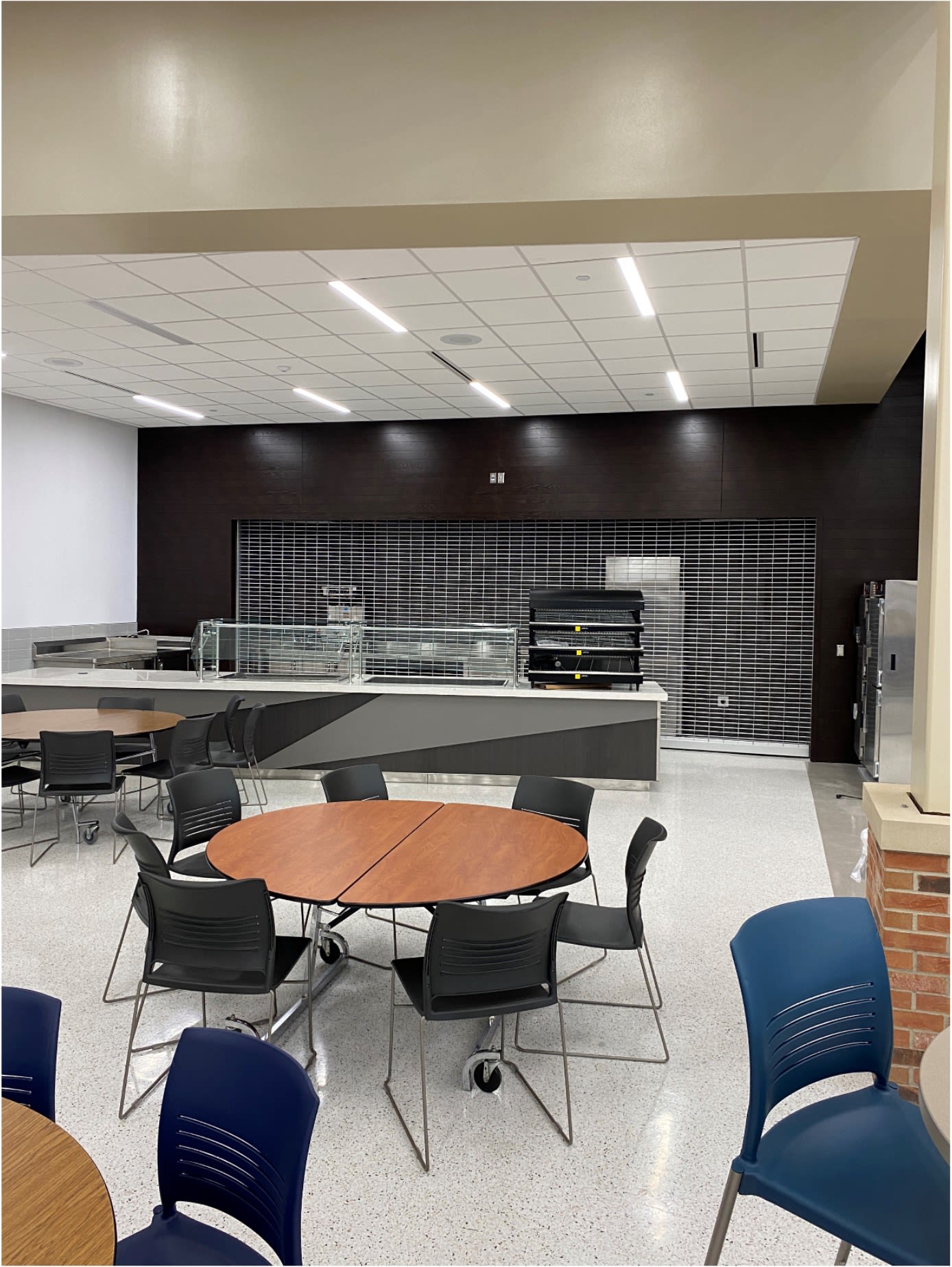 Item 1 of 11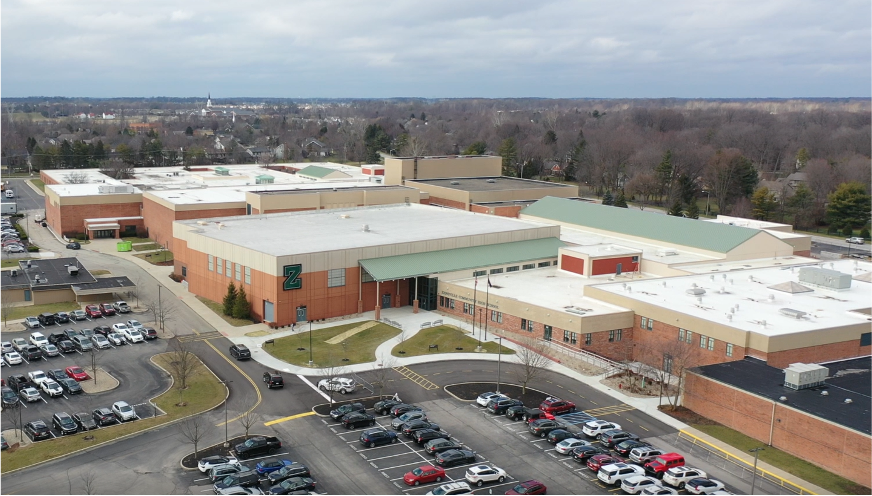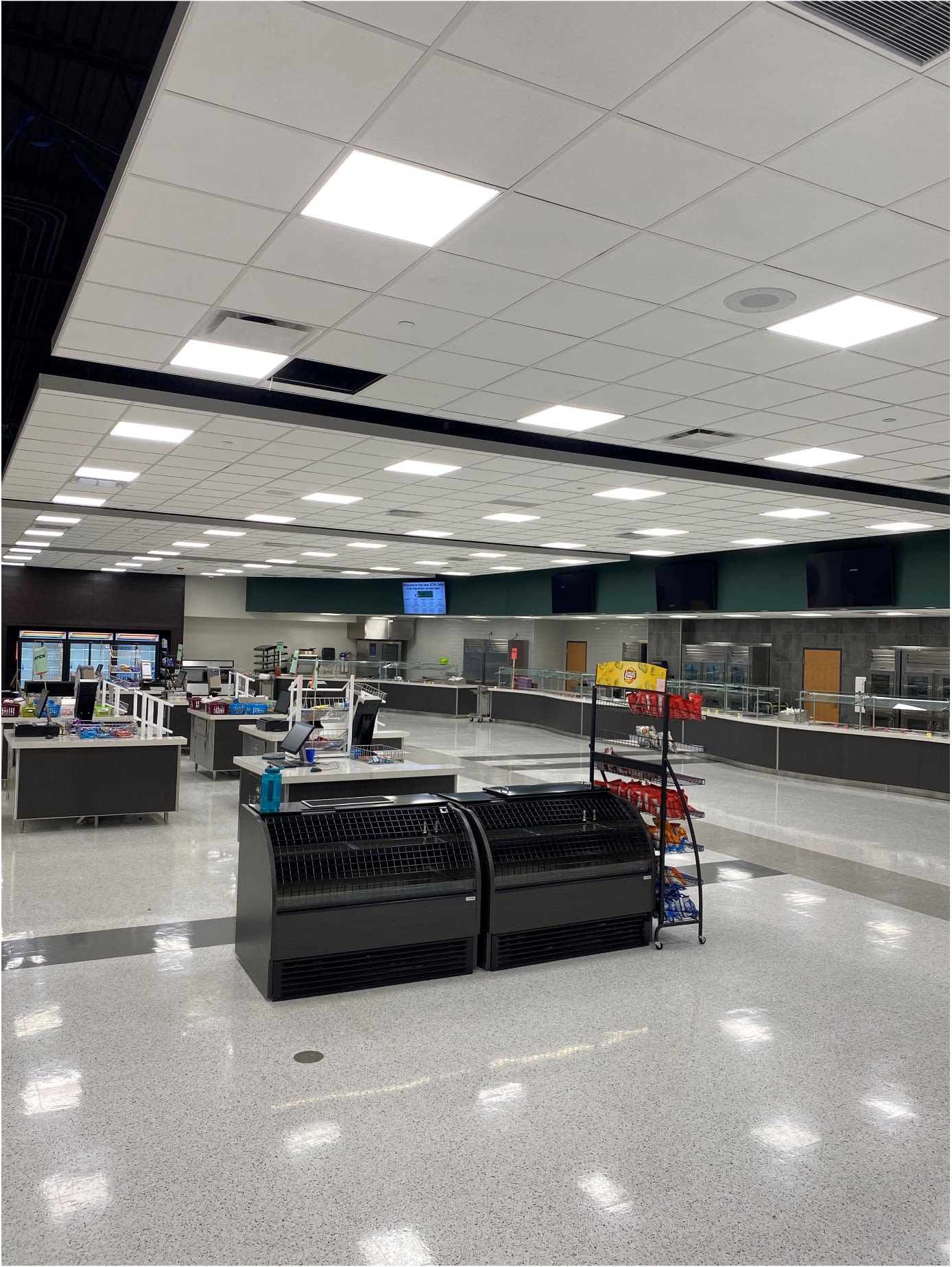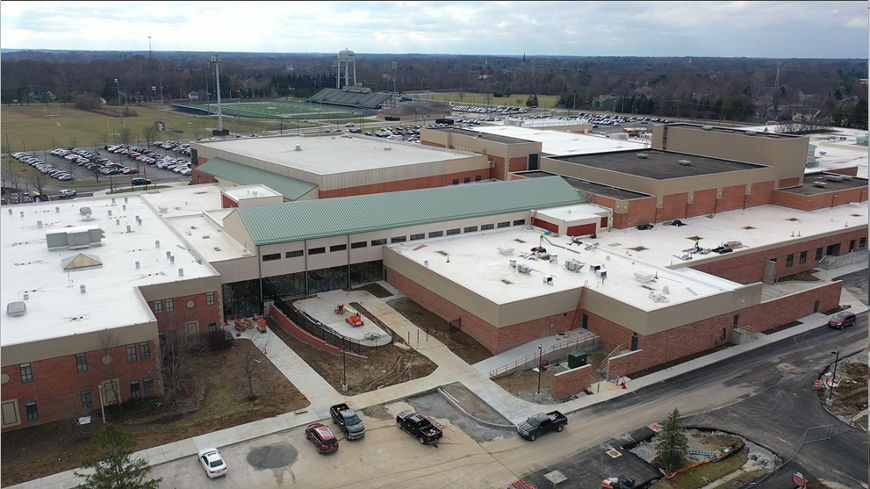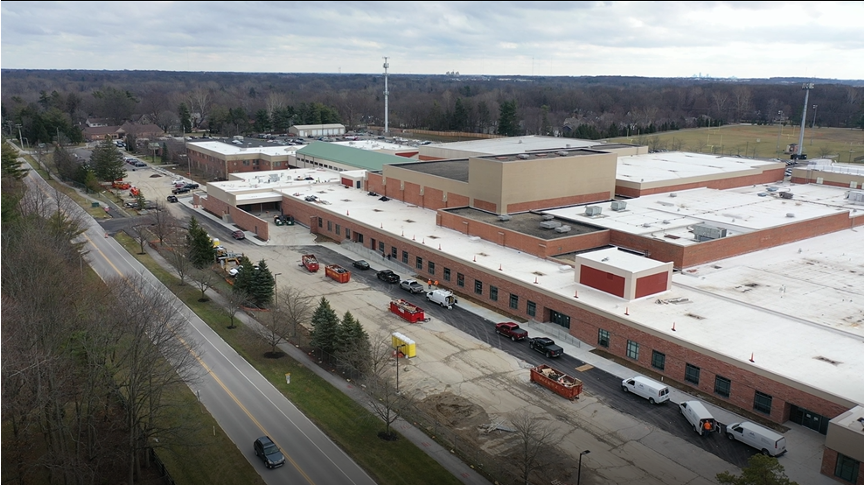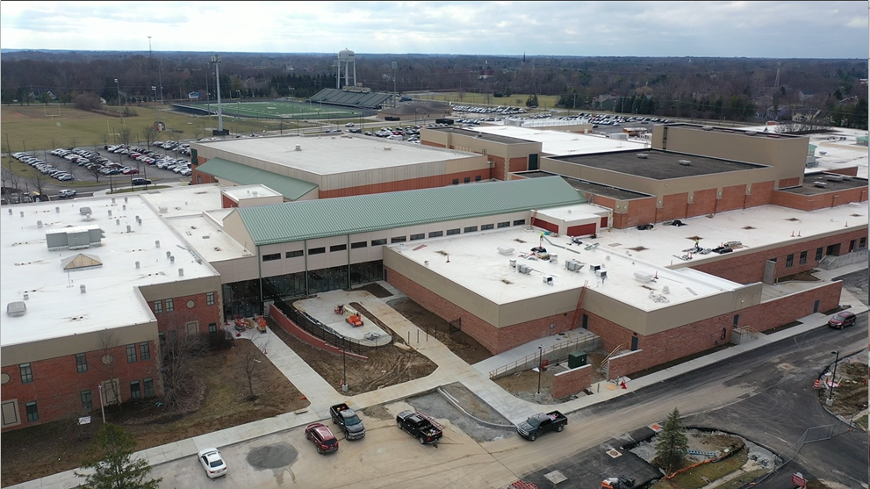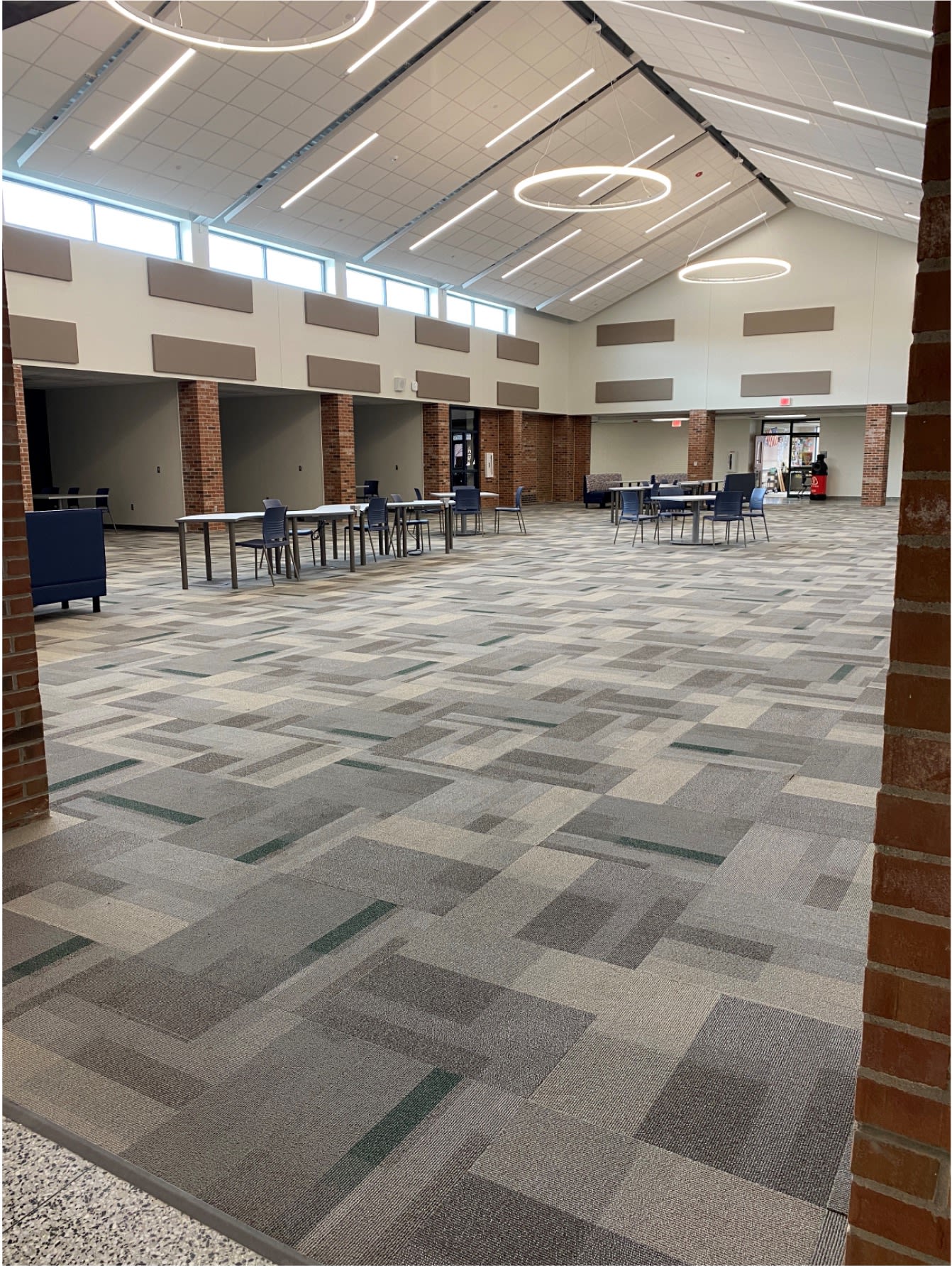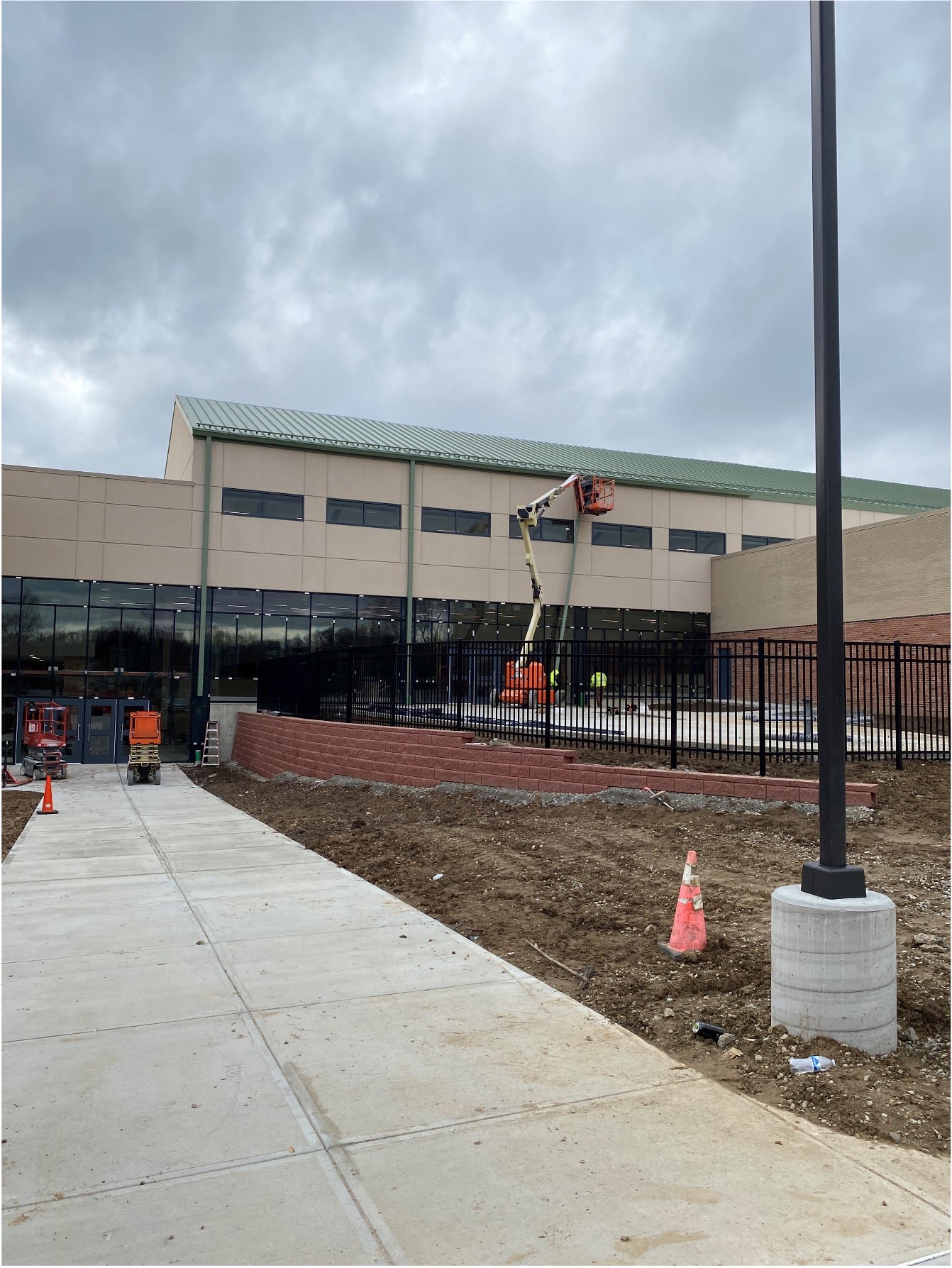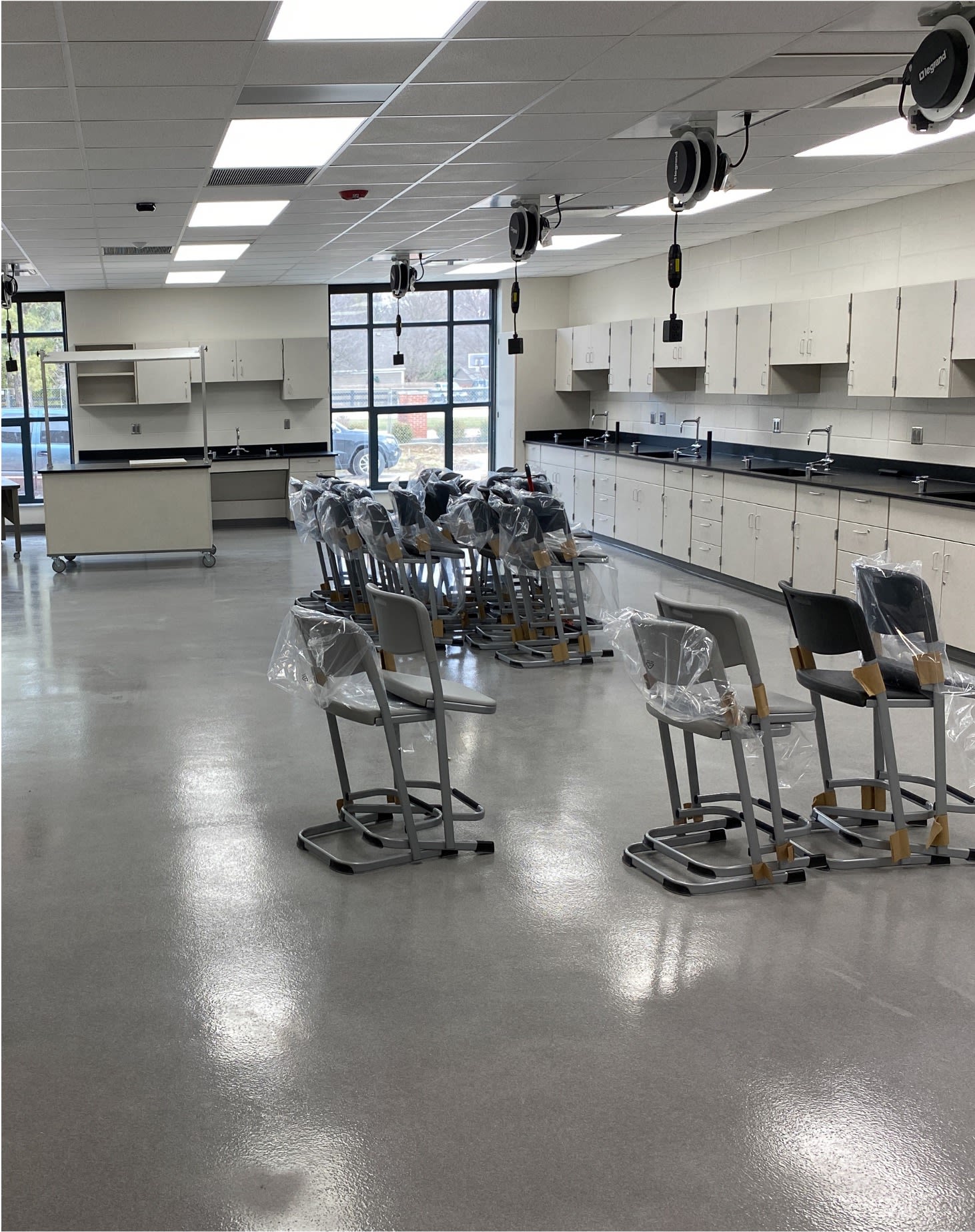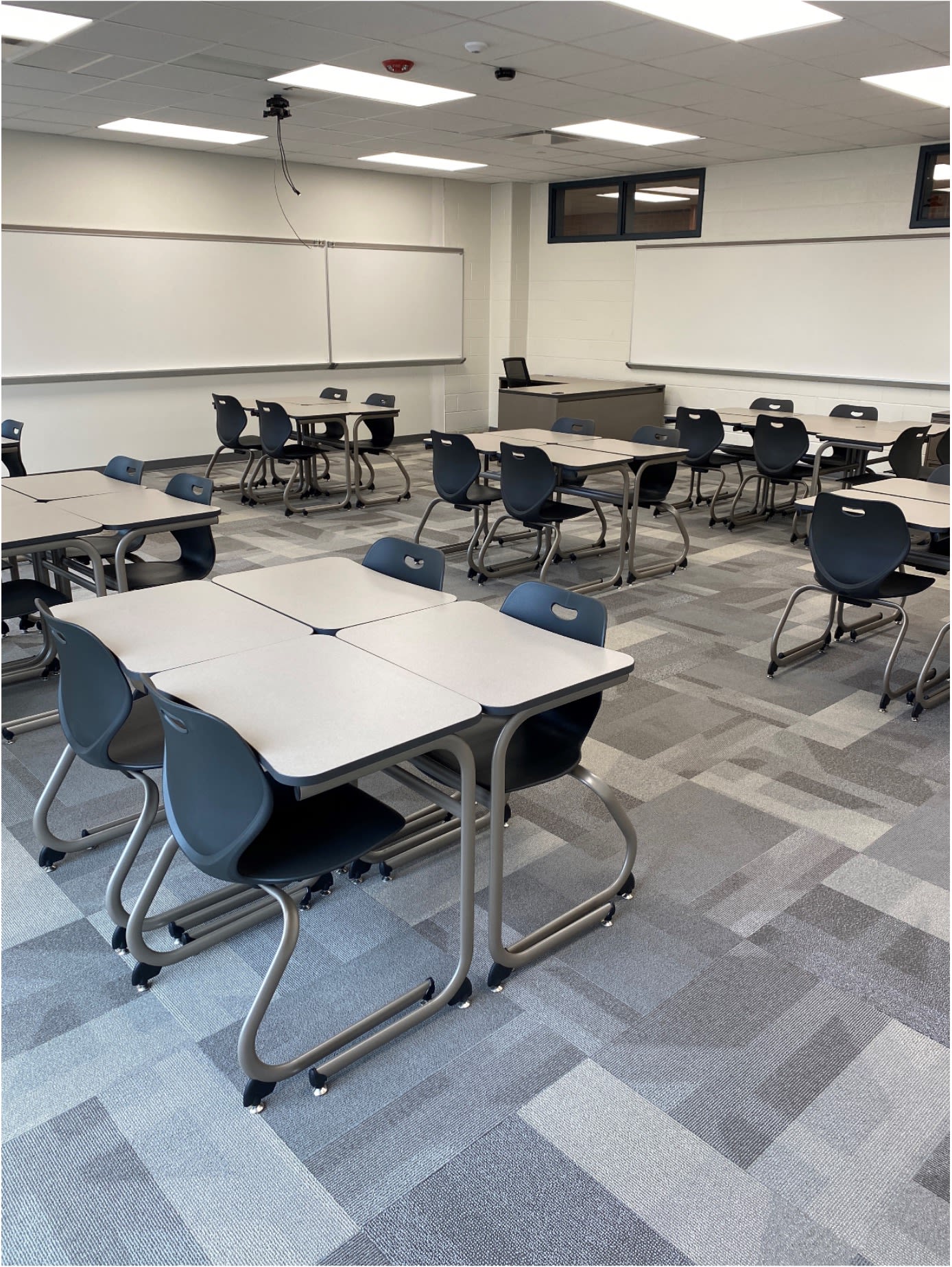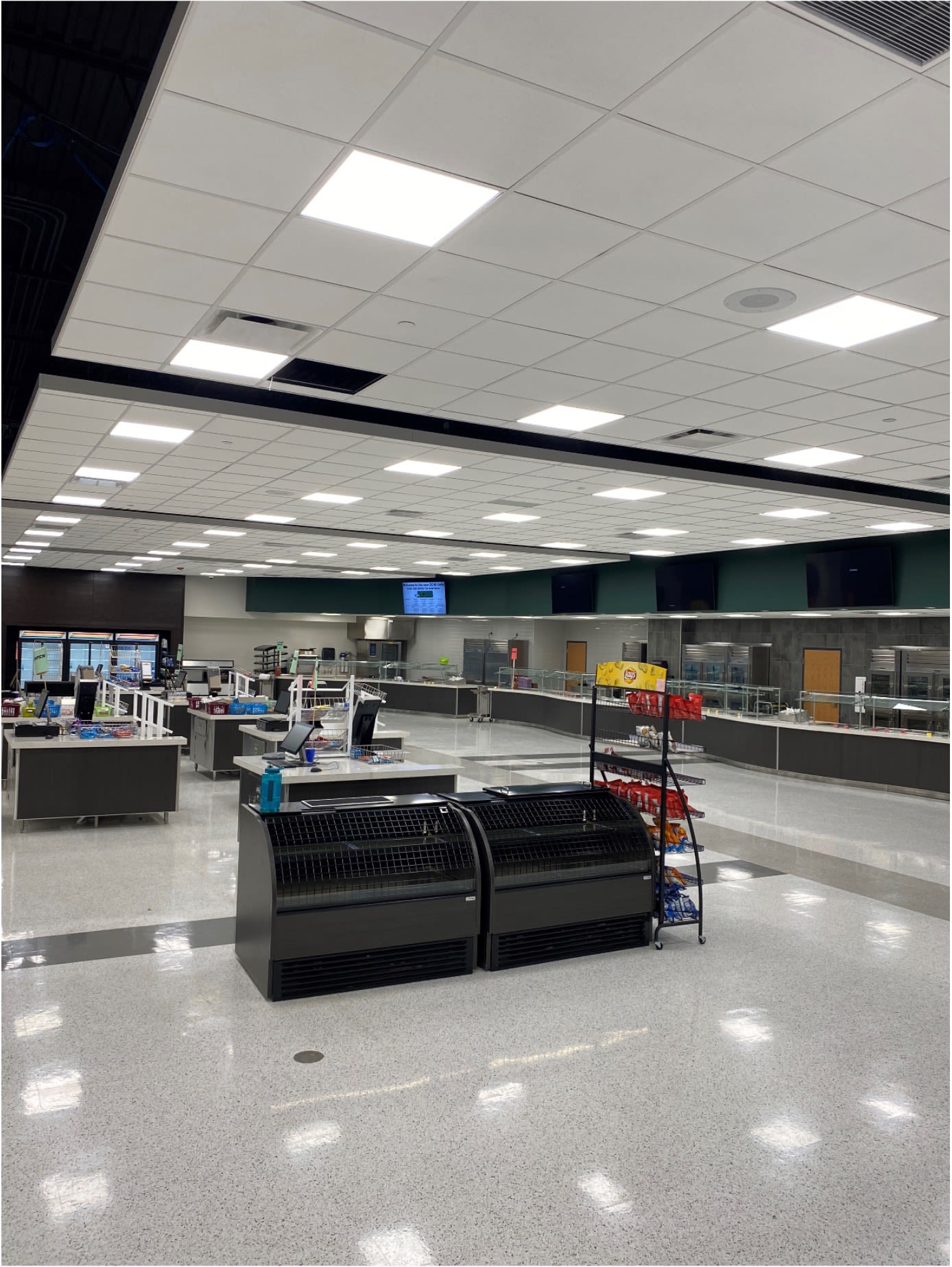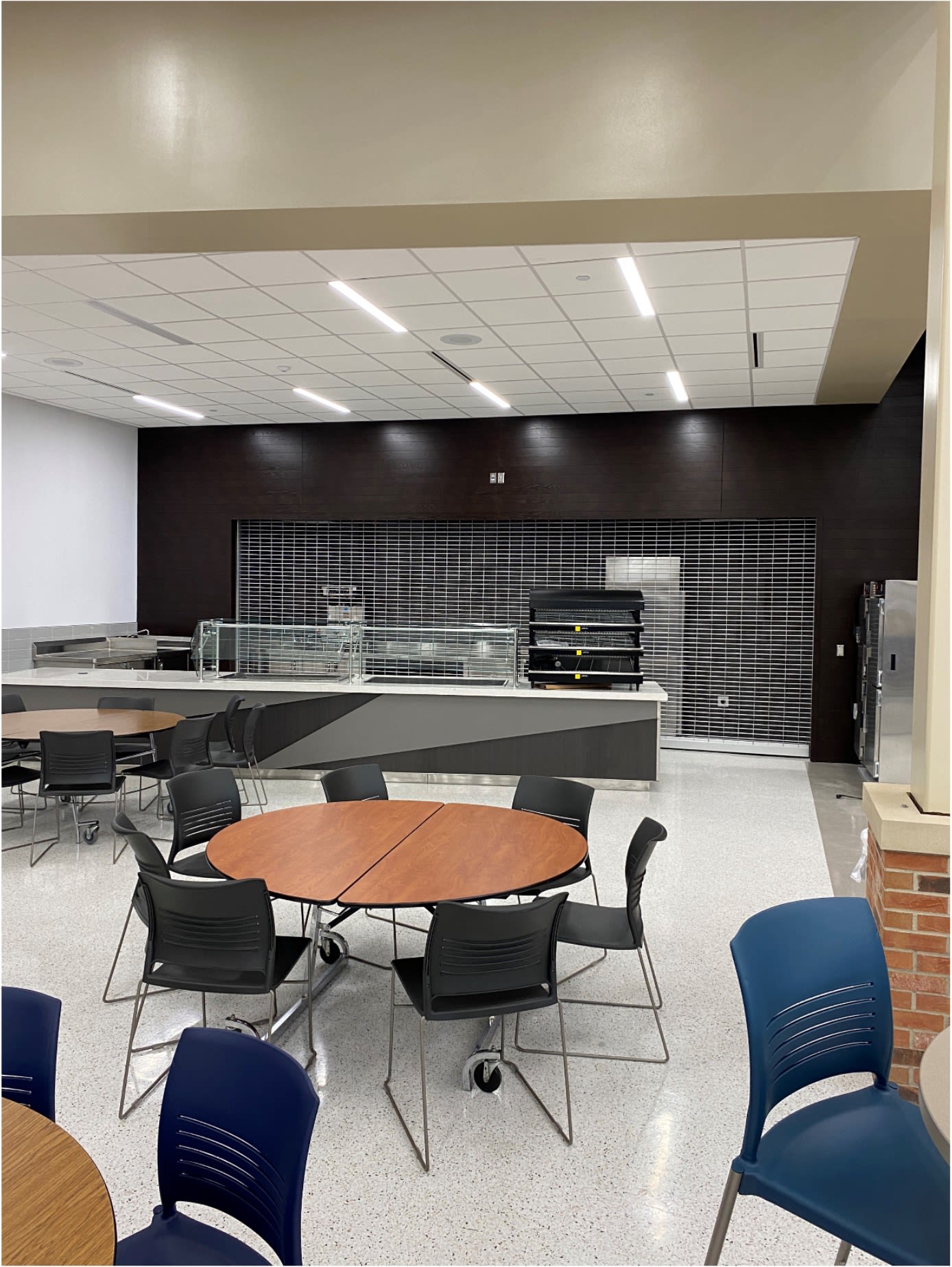 See the Soccer/Lacrosse Stadium and Parking progress to date.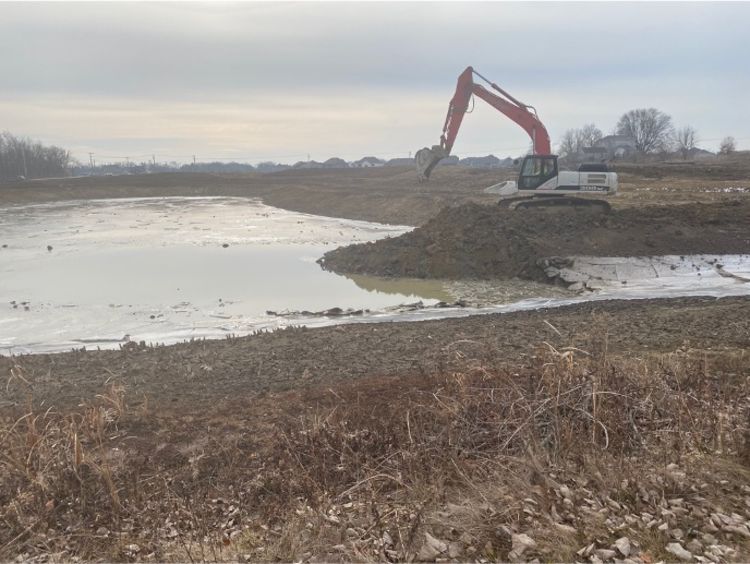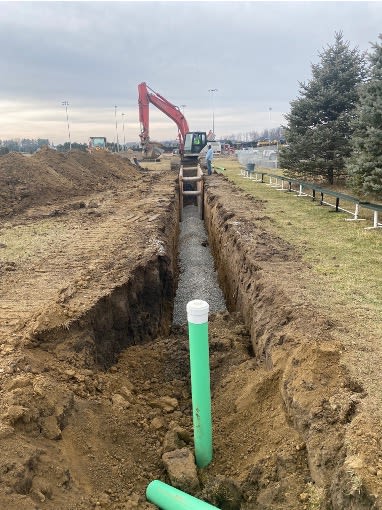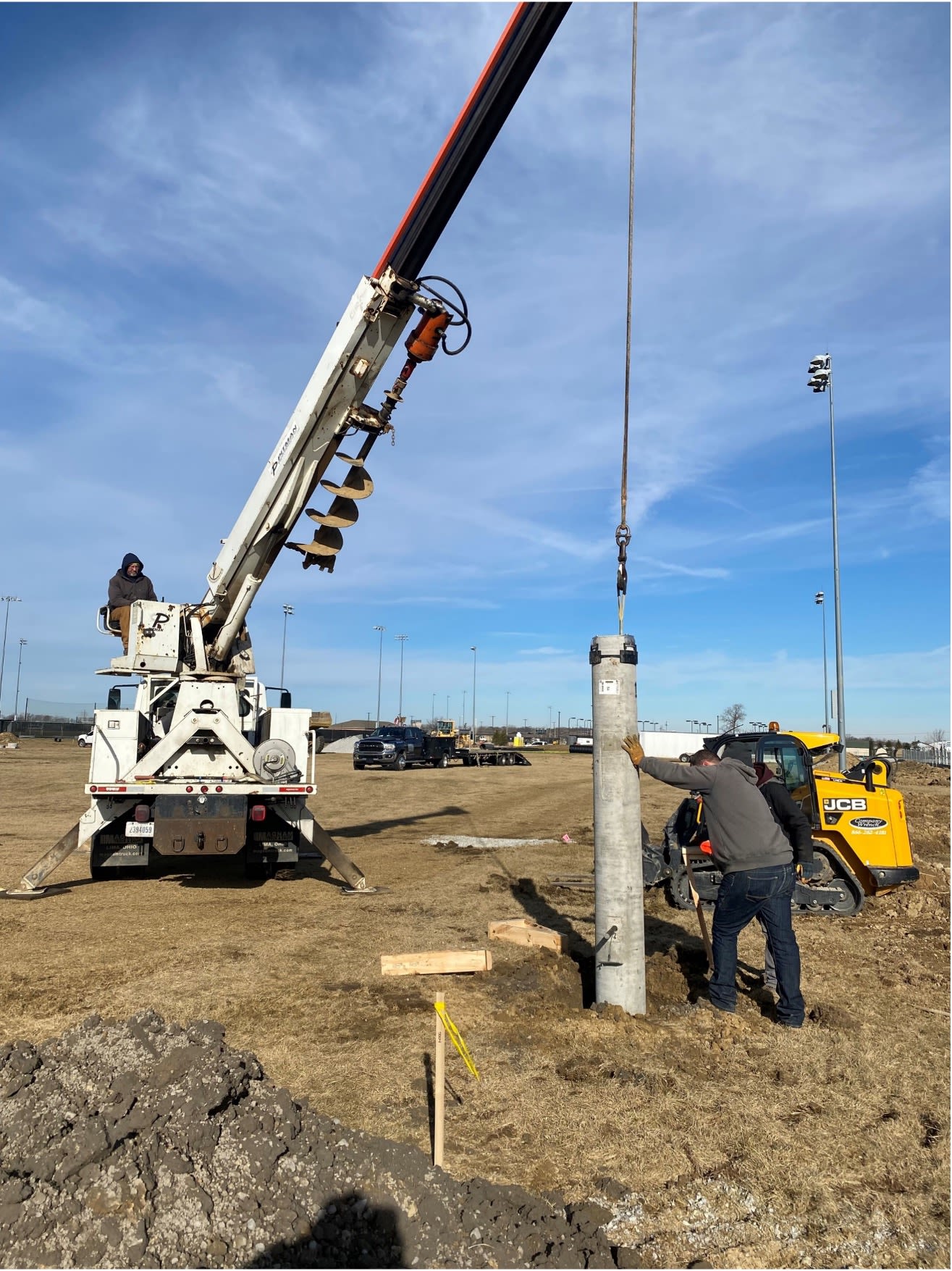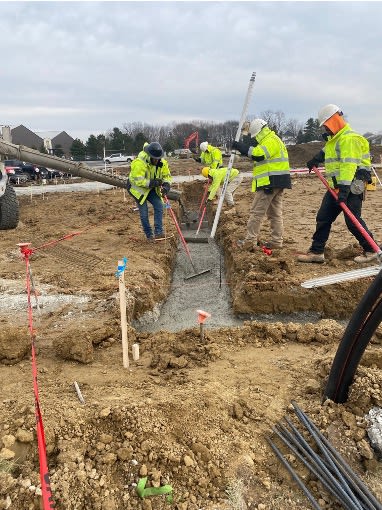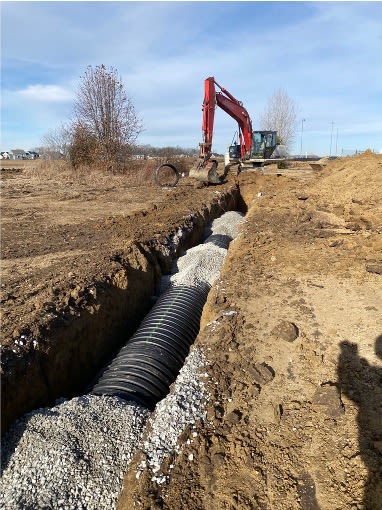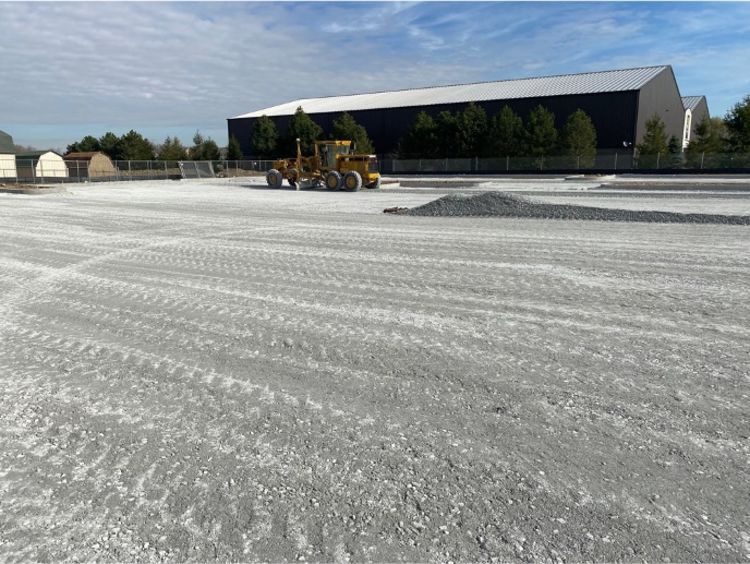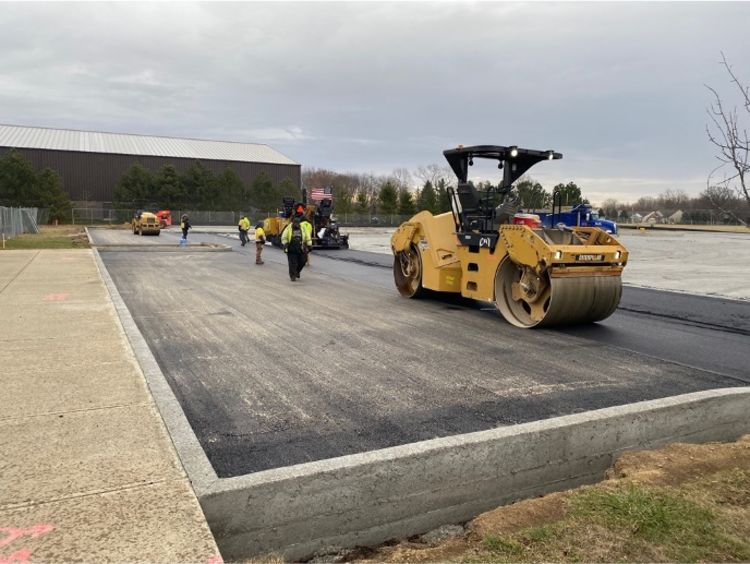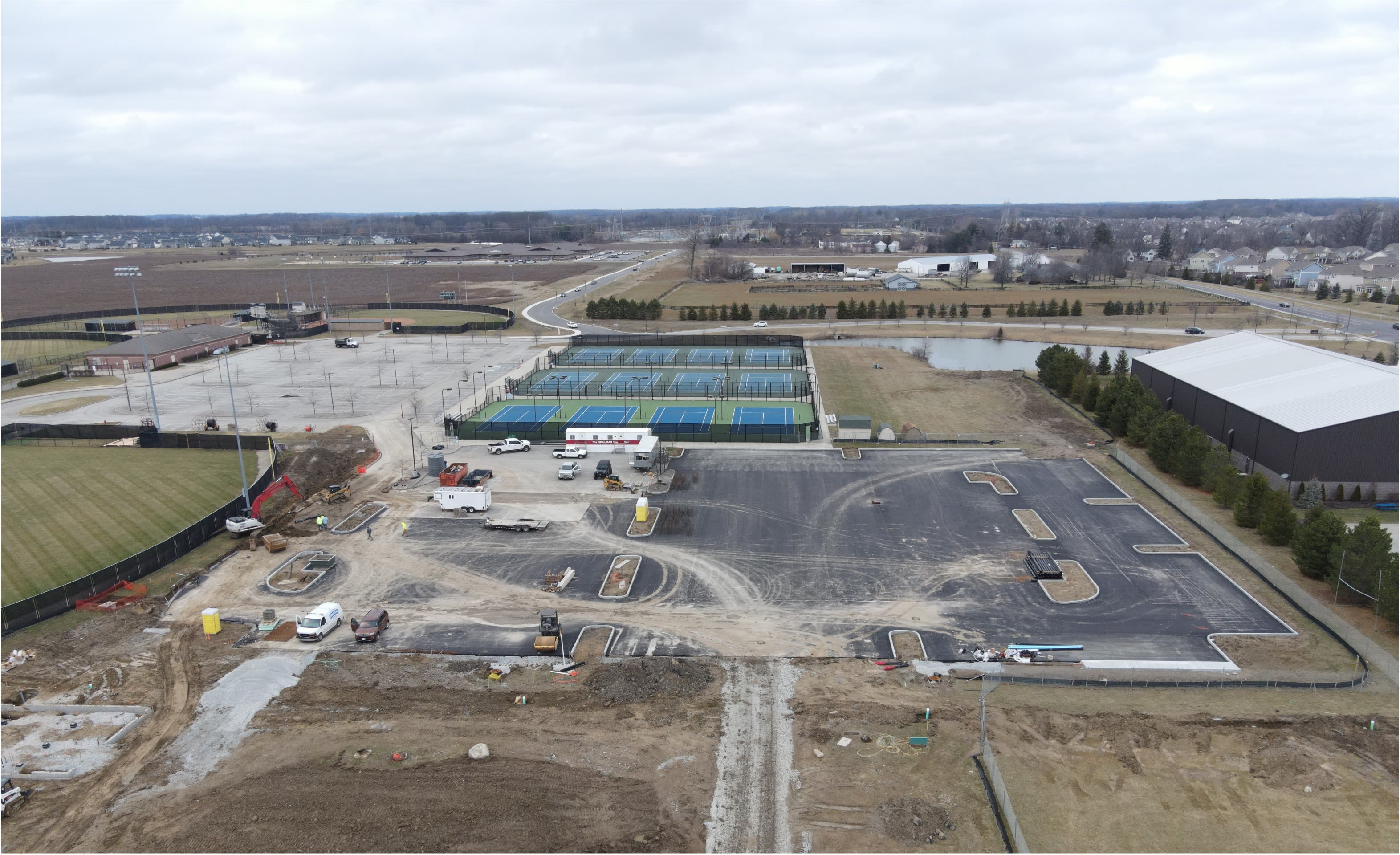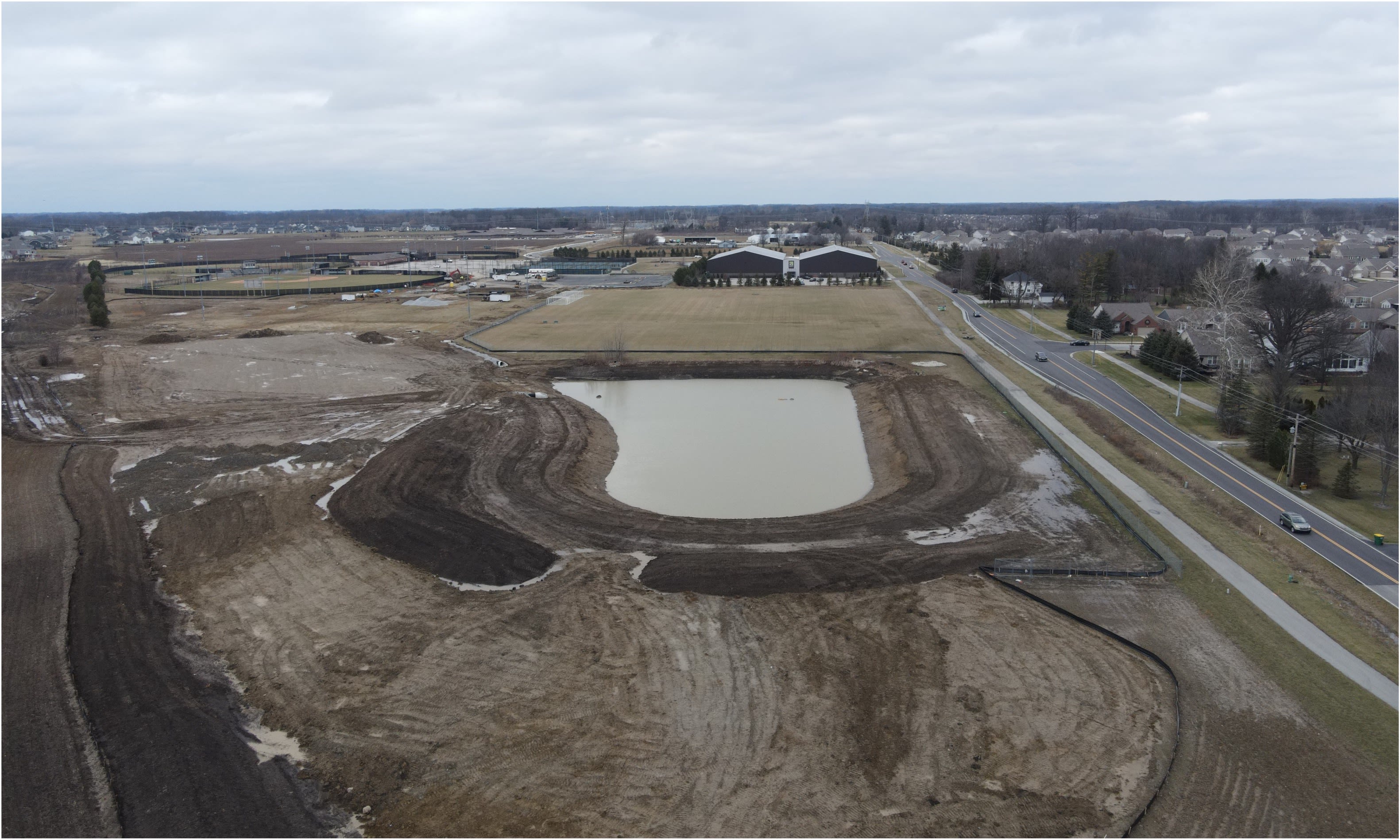 Item 1 of 9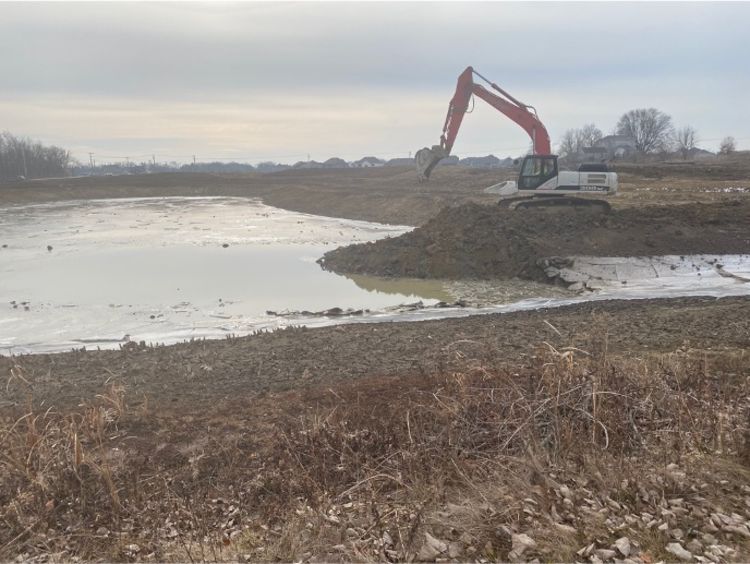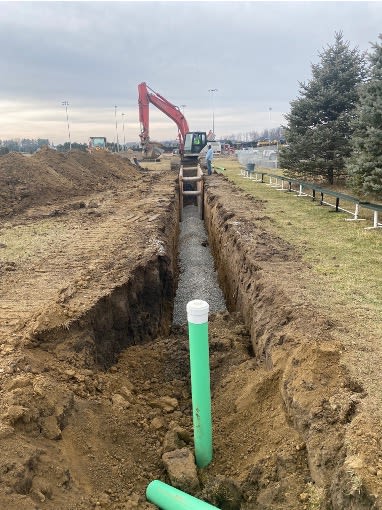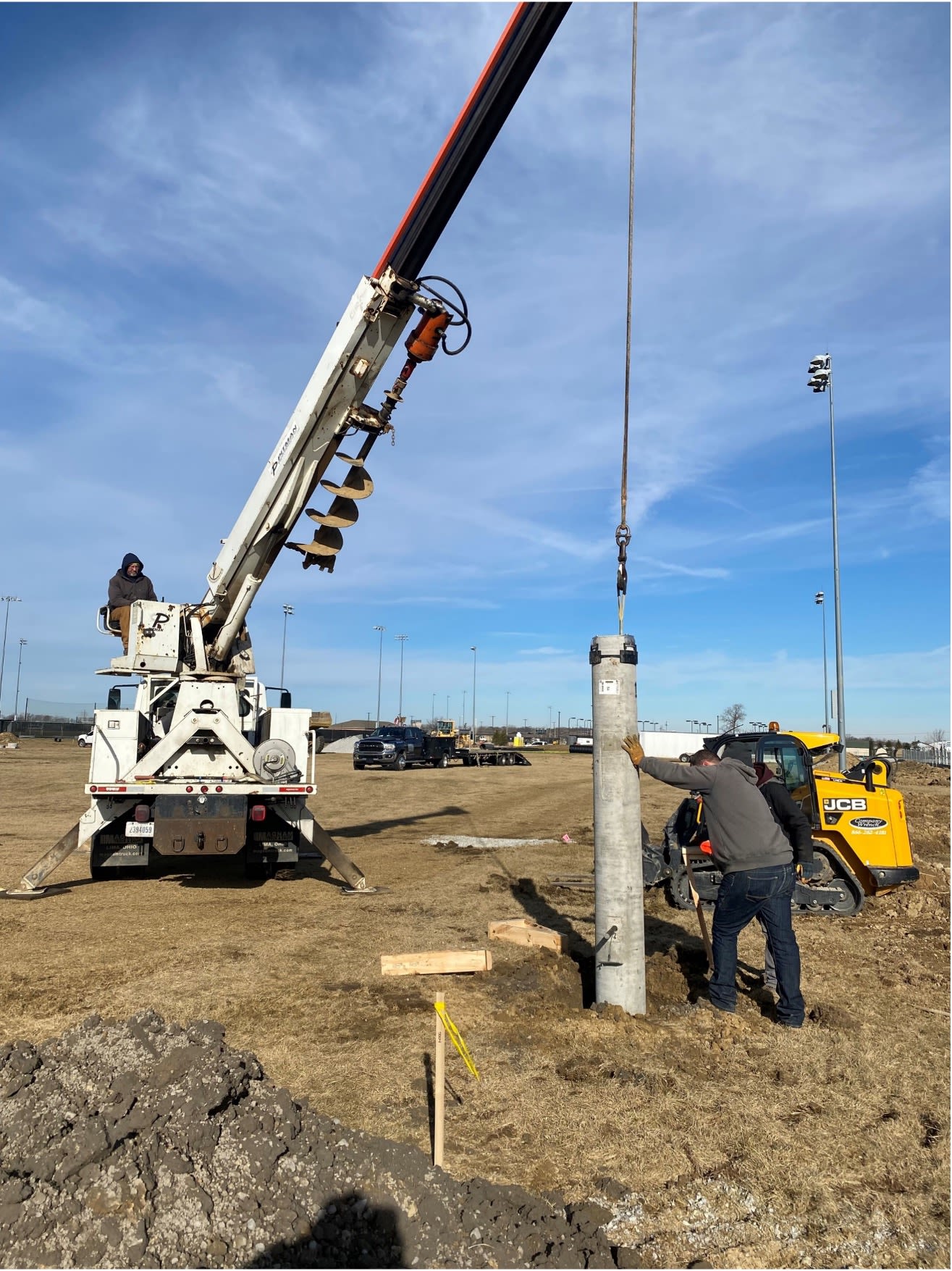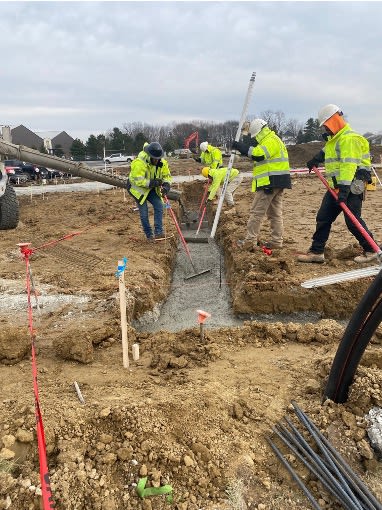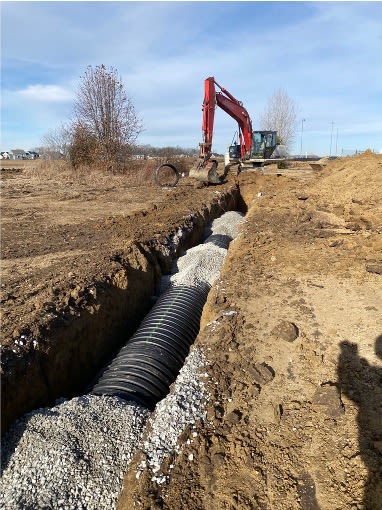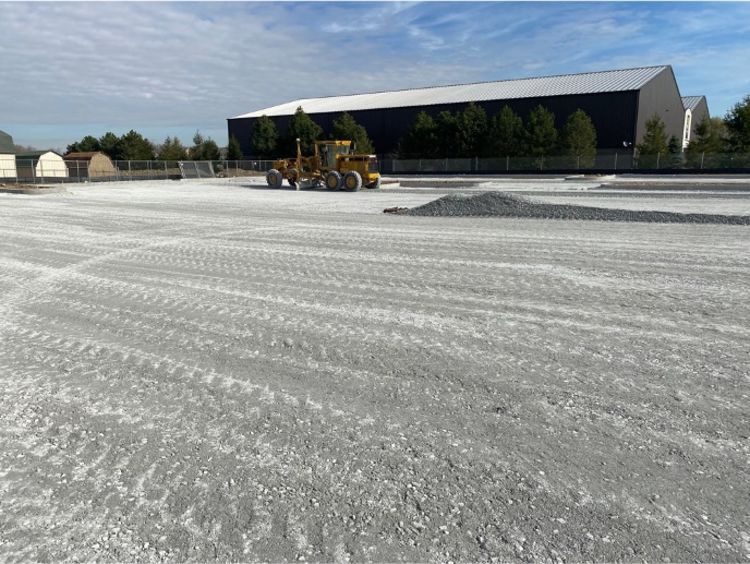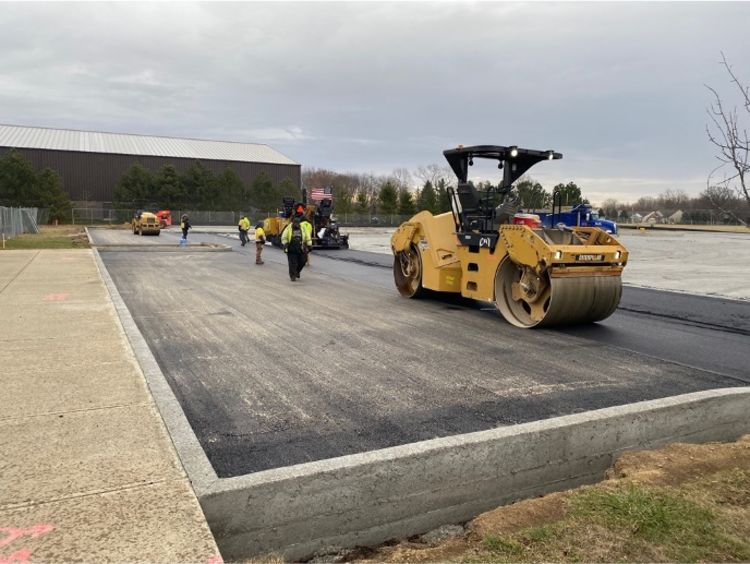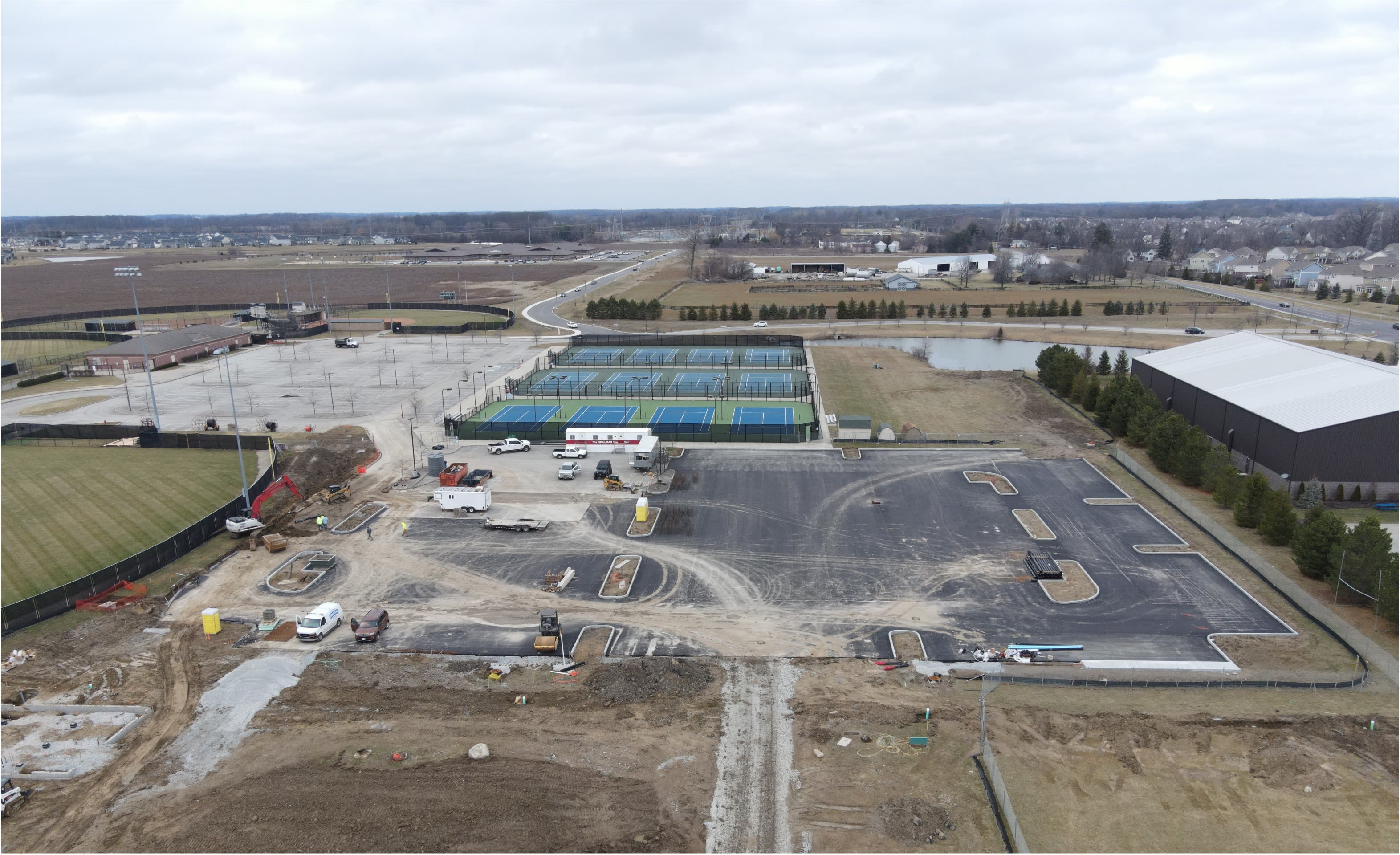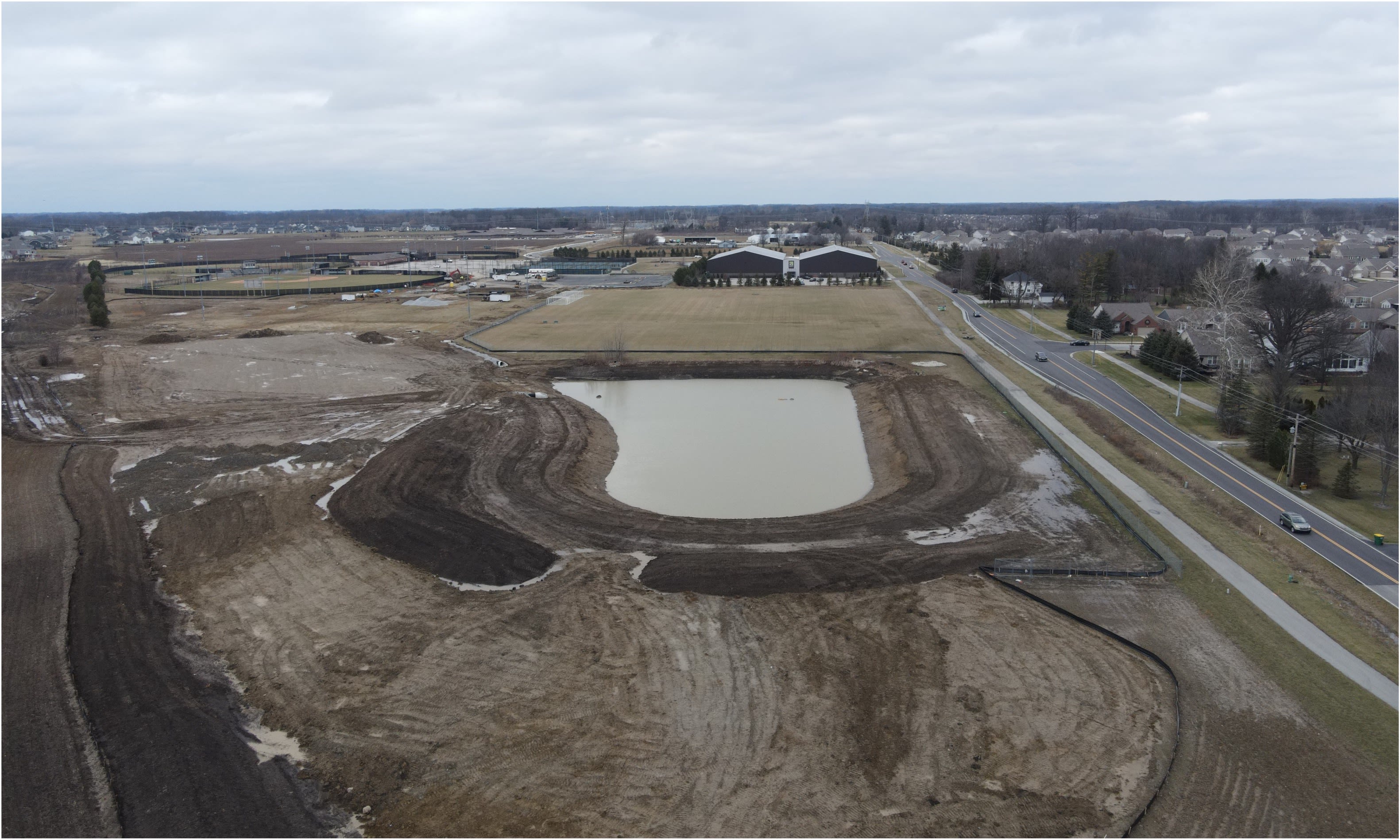 Superintendent Scott Robison congratulated Zionsville Community High School Boys Cross Country Coach Gabe Porras on being named the Indiana Coach of the Year by the U.S. Track & Field and Cross Country Coaches Association.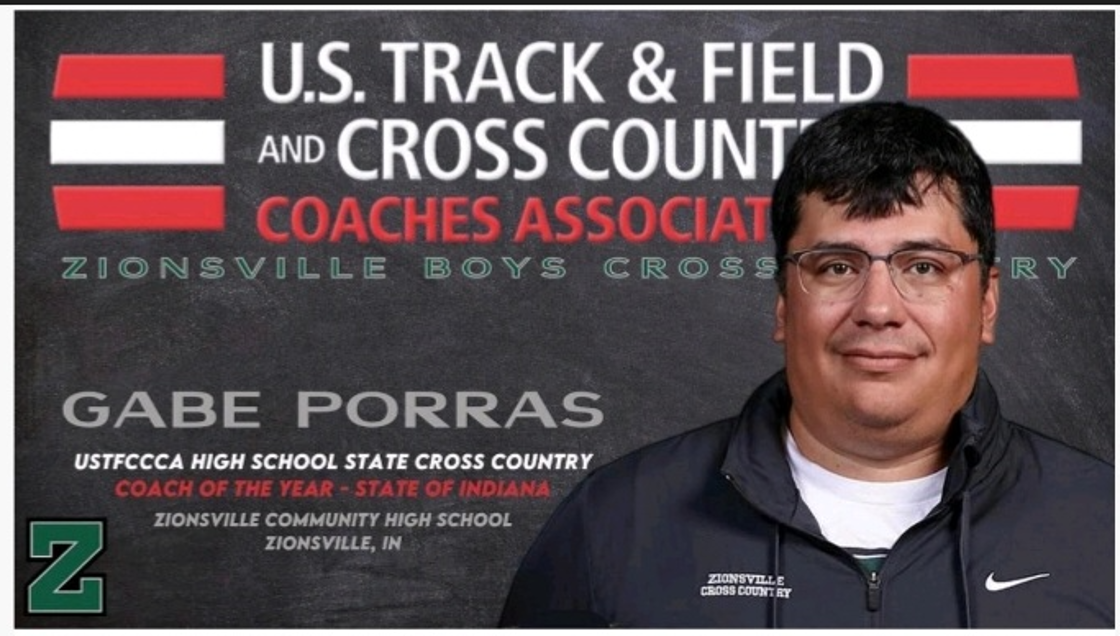 Additionally, ZCS celebrated the work of the officers and deputies who serve in our schools. Dr. Robison talked with Union Elementary School's (ZPD Sergeant) Joe Robison about his service.