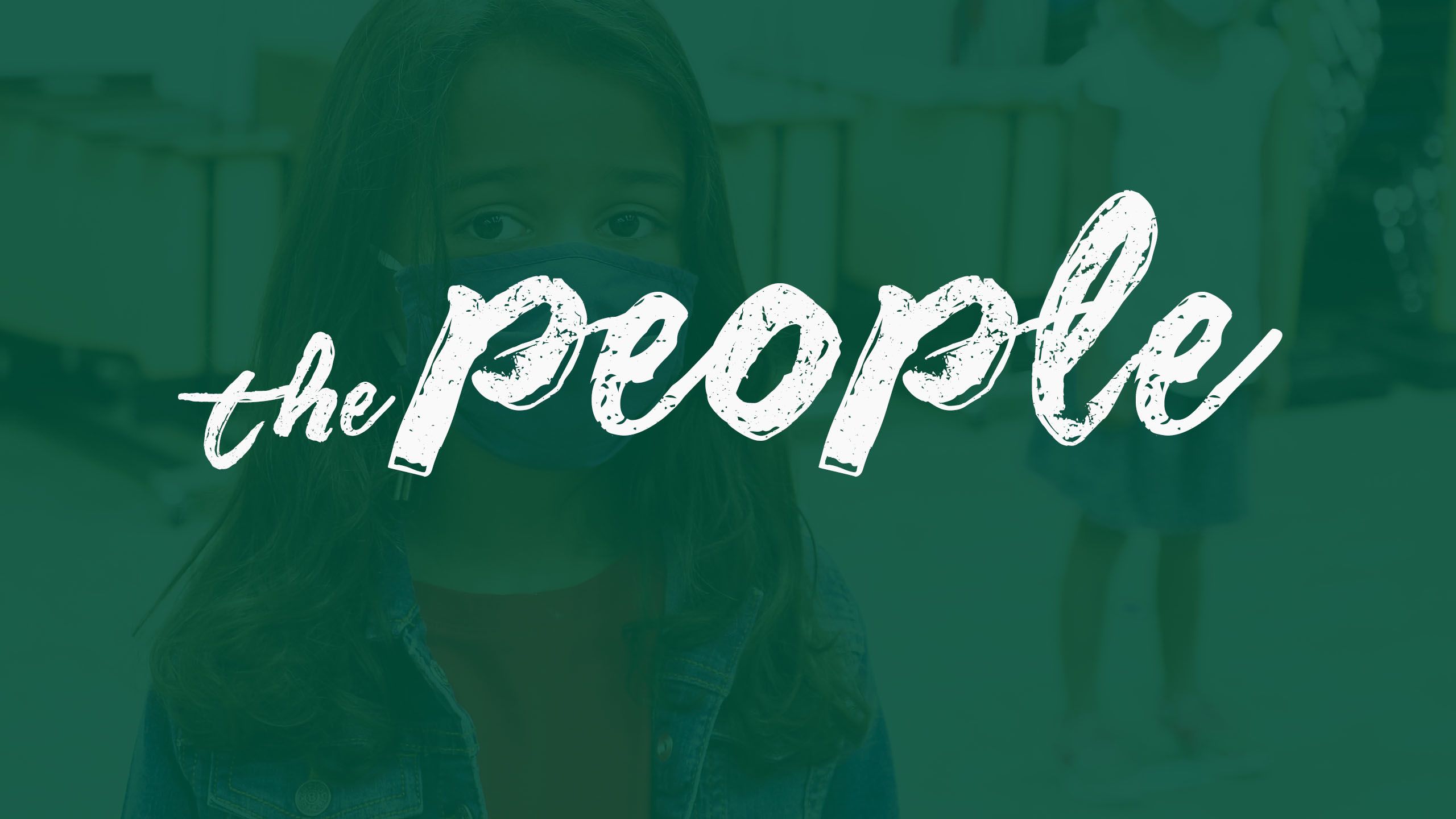 Photographs of anyone included this publication who aren't wearing masks were either the only one at the time of the photograph or the photo was taken prior to the pandemic.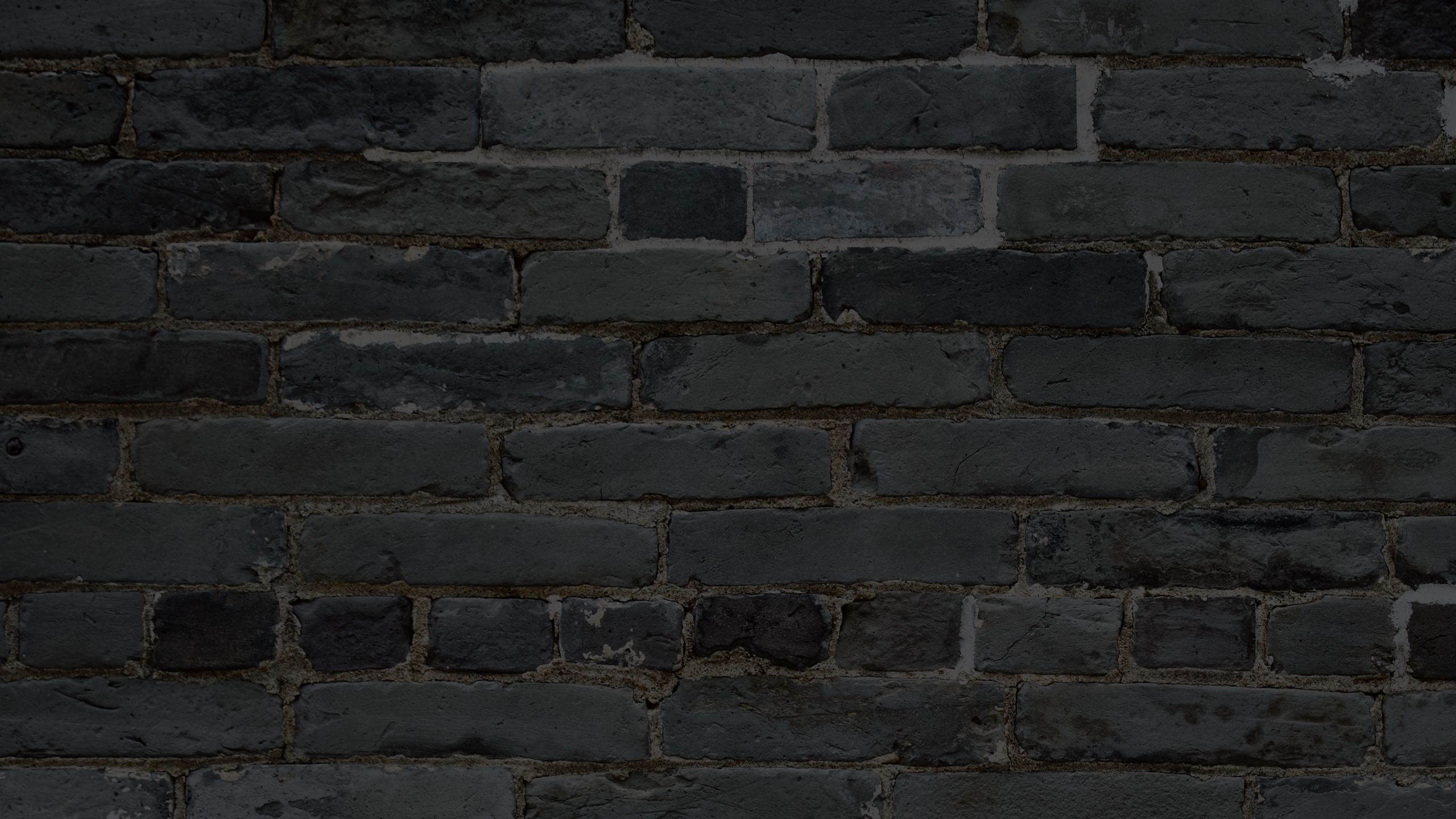 STRONG SPIRIT
The 2020-2021 school year began while still in the throes of a global pandemic, but even a pandemic could not dim the spirits of students and staff in Zionsville Community Schools. 
Armed with a shine in their eyes and a quiet strength that makes them adaptable to most any situation, our students jumped back into the swing of school in person and online. ZCS students displayed resilience and acceptance in learning new processes and procedures to assist with mitigation of CoVID-19.
Understanding the importance of following the new health and safety guidelines, students gained ground toward being Strong in Every Way.
Individuals highlighted in this digital magazine are representative of the human resource and capacity that exists among us and has been revealed throughout our journey. As Ralph Waldo Emerson so perfectly stated, "It's not about the destination. It's about the journey."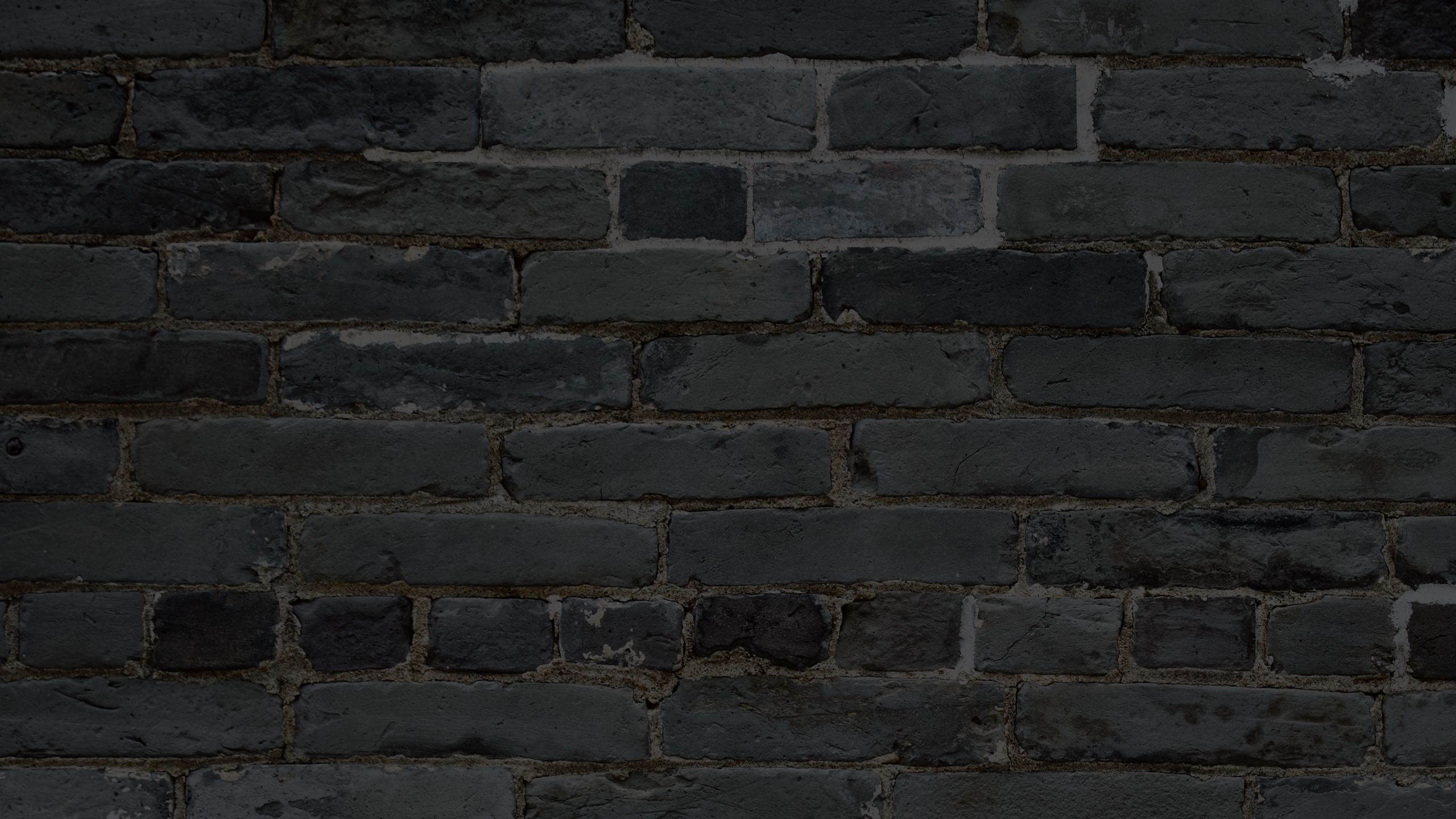 DELIVERING HOPE
Elementary school buildings opened on the first day of school for kindergarten through fourth grade students whose parents selected the in-person learning option.
Taking Ozzy the Eagle mascot on a tour around the district on the first day of the new school year seemed the perfect welcome. Keenly aware that CoVID-19 is contributing to higher levels of anxiety among students, district leaders knew Ozzy the Eagle would inject a bit of fun and familiarity—and Ozzy wore a mask just like everyone else!
Zionsville Community High School (ZCHS) Food Service team member Wendy Aguilar-Alvarado agreed to hit the school beat as Ozzy the Eagle. Unfazed by the early wake-up call, Wendy suited up and headed out in the pouring rain. She waved to our youngest students as they arrived at school while giving air high-fives, fist bumps and demonstrating good hygiene habits by washing hands, sanitizing and staying distanced at all of the schools. 
Wendy's willingness to serve outside of her regular school role helped ease first day jitters and a heightened sense of anxiety for some students due to the pandemic. Wendy represents the many who contribute to making our community so special.
BEING FLEXIBLE

Pleasant View Elementary School Teacher David Gay is one of many ZCS educators using creativity to keep remote students engaged.
With the need for continued online learning as a result of the pandemic, many ZCS educators stepped up and doubled down using teaching and tech skills to offer both in-person and remote instruction.
PVE Teacher David Gay uses creativity and positive energy to connect learners. He understands the need to keep curious online students actively involved.
Remote learners desire to feel just as connected to school as their in-person peers. It takes a magic mix of delivering instruction and nurturing student needs that Gay and so many ZCS educators understand so well. Doing school in a pandemic requires flexibility. It is a delicate dance with balance at the forefront.
OUR WAY
The strength of our community shines through an involved and supportive school family.  We are fortunate to lean on a community comprised of families who take great pride in their schools. We couldn't do what we do without our families' support.  Some come from generations who have lived here, and some chose to move to this charming place to raise a family. We hope that many of you decided to call this home because of the reputation of our schools.
Our number one priority is keeping our students and staff safe. We have implemented procedures consulting experts have recommended, and we believe to be necessary in response to CoVID-19.  We value our partnership with parents and take notice of the support families offer by walking alongside us when circumstances dictate an abrupt change in operations such as the pandemic that interrupted school as we knew it in March of 2020.  Pandemic decisions aren't easy, but they are always made with the best interests of ZCS students and staff. It takes all of us working together.
We have been traveling winding roads and finding our way through the logistics of pandemic planning and implementation for many months.  Our hope is that you have as much confidence in us as we do in you.  Thank you for your ongoing support.
We hope you enjoy the personal stories that surface along the way of our school community's journey.  This view book is a look in on some of the many who are working together for our community's foremost common good, our schools. This is our way -- the ZCS way. Eagles Soar!

A HEART FOR PEOPLE
Food Service Team Member Kathy Beanblossom is better known at Union Elementary School as "Mrs. Beanie."
Union Elementary School's beloved "Mrs. Beanie" planned to retire at the end of the 2019-2020 school year. Then CoVID-19 disrupted normal school routines and Mrs. Beanie felt called to stay a little longer to help her colleagues and students transition back into school buildings after the closure. 
Kathy has a love for children and a heart for service. Prior to joining ZCS, she had a 35-year career in business. She spent the 13 years working in the cafeteria at Union Elementary School. She joined the Union team when she wanted to be more available to help her son. She describes her years spent in food service at Union as the best years of her career.
Reflecting prior to retirement, Kathy said, "I don't know what I will do when I retire and don't see the students during lunch," said Kathy. "My last day is going to be really hard."
Kathy has been everything you hope for in a team member. She has worked beautifully with her colleagues while offering a warm smile and friendly hello to all of the little ones who walk through her lunch line each day. She knows their names and listens to their stories. She can tell you what many students are doing long after graduating from college because they have stayed in touch with her!
Kathy takes with her a lifetime of memories, and leaves behind her footprint to guide the next in line.
When photographing Mrs. Beanblossom for this story, she asked to remove her hair net. A little girl said, "Oh, Mrs. Beanie, you have hair like my grandma's hair." She lovingly laughed and said, "Well, I am old enough to be your grandma, so that makes sense." Then she used her bright eyes to "show" the special smile behind her mask, the one that for years has created silent connections with scores of kids. We chose the photo with her hairnet because that is how students recognize "Mrs. Beanie," and that is the Kathy Beanblossom that everyone knows and loves.

THE CALM
Assistant Superintendent of Operations Rebecca Coffman is a behind-the-scenes driving force who leads with a quiet demeanor and serves with a huge heart.
She is "all things ZCS." Assistant Superintendent for Operations Rebecca Coffman is someone you don't see every day but who is present in almost every detail of not only the pandemic situation but in nearly every operational aspect of the school district.  
The former science teacher and school principal turned operations lead has used her organizational skills and deep knowledge of excellence in education to guide the school district through the very difficult pandemic days. Her attention to detail has ensured that our school district is operating in the safest and healthiest manner possible. 
Becky is the mother of three young and very involved boys in ZCS. Despite a busy home, a huge set of job responsibilities, and coursework to become a superintendent, she wears an external presence that is calming for everyone around her. 
Dr. Robison sees it this way. "Becky has brilliantly balanced guiding school district staff and families through pandemic procedures while managing many other major ZCS projects including preparations for the district's construction of elementary school six. She is smart, calm in every storm of crisis, and one of the hardest working, most organized colleagues I have ever known." 
Becky's love of Zionsville Community Schools and her heart for children have helped build a firm foundation that has remained solid during the tumultuous days associated with the global pandemic.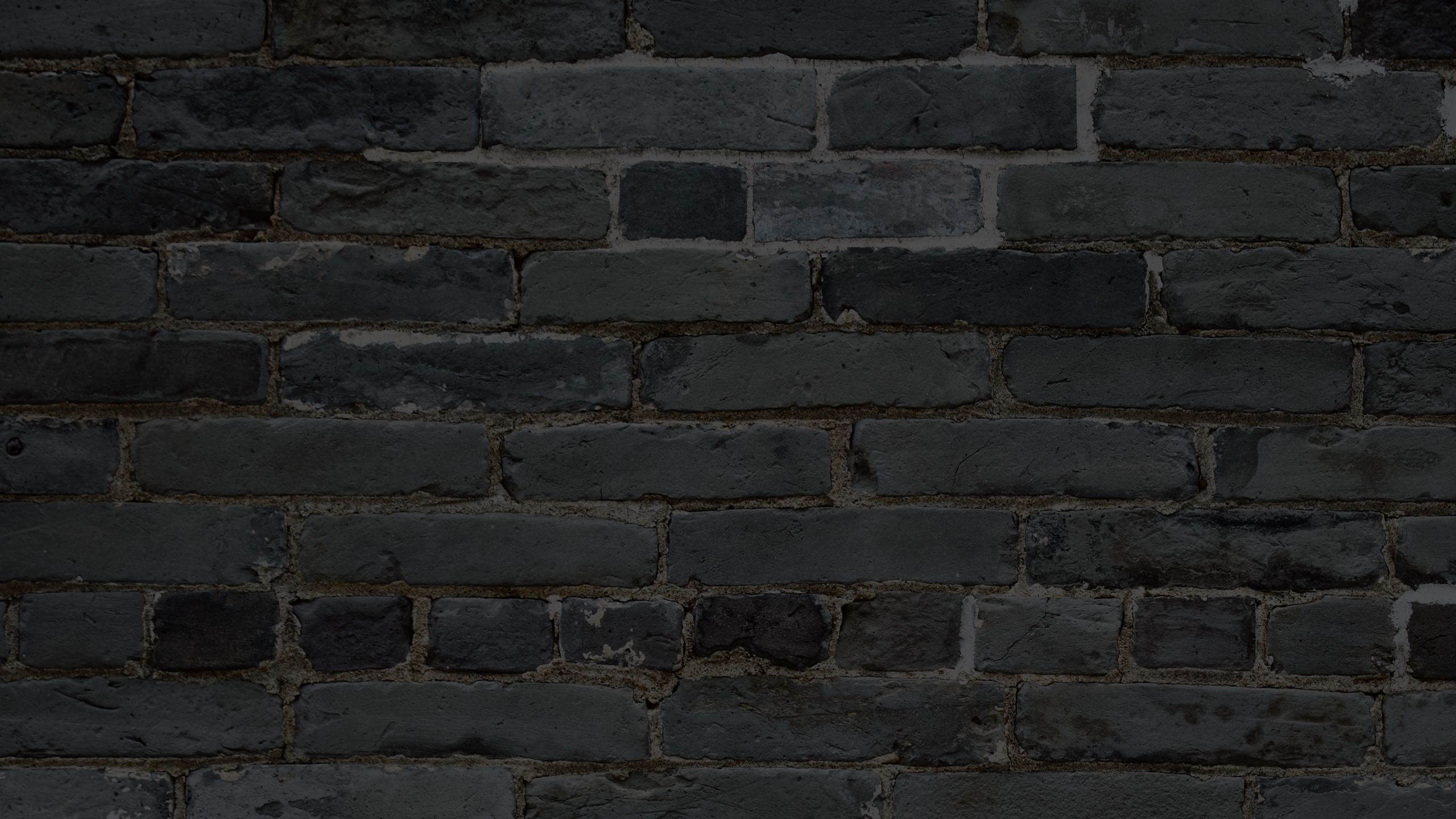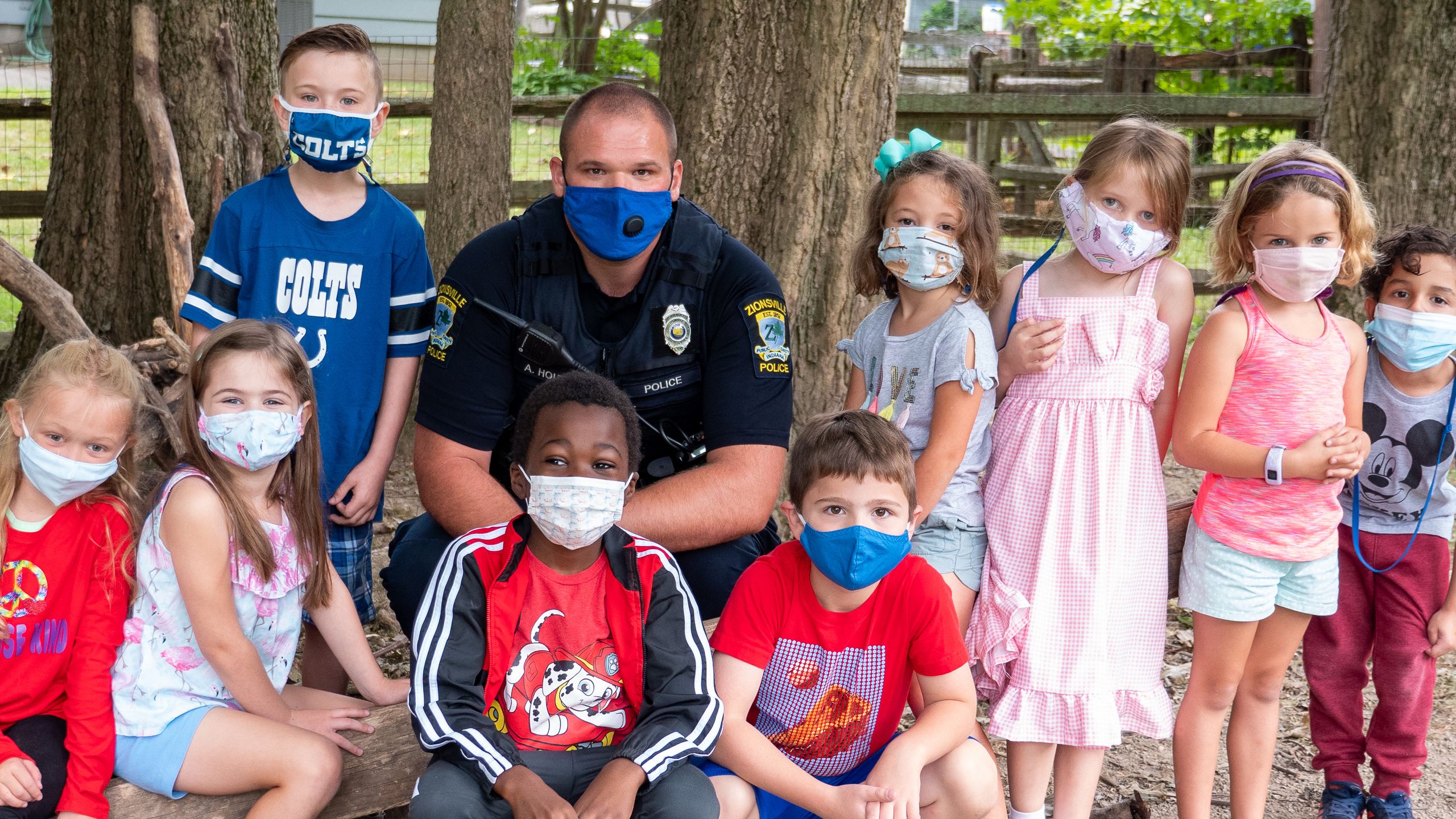 MORE THAN SAFETY
ZCS police partners are supporters, confidants, and role models.
A special bond forms between police officers and the students. With officers roaming hallways, visiting lunch, playing at recess, and helping with arrival and dismissal, they are a presence that creates an unspoken confidence in the safety of our schools. In light of CoVID-19, the essence of what we need most right now comes in the form of reassurance. 
Our safety partners offer that reassurance. Together, we frame what safety looks like in our schools. Our students have learned by example. Thank you to all of our police partners who teach our students daily about how to keep themselves and others safe.

A FRIENDLY FACE
He is the first ZCS team member students see in the morning and the last one to tell them goodbye at the end of the day. For Bus Driver Stewart Baxter, driving is mostly about connecting.
Driving a brand-new propane powered school bus that is eco-friendly, Stewart Baxter, known better as Stew, is a ZCS bus driver who knows how to connect with kids and goes out of his way to understand them as little humans.
He says he wouldn't drive for just anyone. He describes ZCS as a special place with spirited, joyful kids and colleagues who are like family.
In between his morning and afternoon routes, Stew often participates in lunches with the ZCS team of bus drivers. There, they can laugh and compare experiences. 
He makes his routes fun. Despite CoVID-19, he still makes riding the school bus a good experience. While he has had to adjust a few procedural things because of the pandemic, he said much is the same and the kids are very dutiful about wearing their masks.   
Stew understands the importance of creating a safe space for kids to be able to relax while traveling to and from school. He often surprises them by dressing up for the ride. He has greeted students as the Cat in the Hat, the Grinch, and just about anything that fits a season of the school year.  
He celebrates "Beatles' Birthdays" for all the kids on the bus and plays songs like Bill Withers hit, "Ain't no Sunshine" to test their listening skills—and to have fun challenging young students to count how many times Withers sings "I know" in the chorus. 
Bus Driver Stew Baxter makes it more than a ride. He creates an experience--one that the kids will likely always remember.

LIFE'S PASSION5
Respect the science. Revere the relationship. Lead where you are. This is Cindy King!
Cindy King is the department chair for the Zionsville Community High School science department. She co-leads the teachers' association in a formal role, and she leads by example through her professional passion for knowing every student. Oh, and there is the science that she teaches with great energy and purpose, both at ZCHS and at the university level for Indiana University.
Cindy has taught for more years than a gentleperson would ask her about! And still, she is pushing for continuous improvement and is on technology's edge. Cindy King is working diligently to know every student's name and encourage her colleagues to do the same. This is no small feat when high school teachers' students can number well over 100. 
Passionate about science, scientific ethics, teaching anatomy, and prepping our students for some of the most challenging academic paths into science-based careers, Cindy King is on the one hand a no-nonsense dervish of a force in science and other faculty circles in ZCS. On the other, she is keen to help students self-advocate, and she is always on the lookout for social-emotional troubles of youth that are so common in a high-performing school setting. 
Cindy King has been a lead consultant to Dr. Robison, Becky Coffman, and Kris Devereaux since the minute it was known that CoVID-19 would be a colossal disruption to all things ZCS. True to form, she has been undaunted, frank, and ever-willing to roll up her sleeves and pitch in—no matter what the task or problem to solve. 
Cindy King sure can teach. Cindy King sure has reach!

STAYING HEALTHY
Even if you don't need a band-aid, you need to know Nurse Amy!
Nurse Amy Deinlein at Boone Meadow Elementary School works passionately for students and has played a key role during the global pandemic. She is dedicated to helping staff and students navigate through CoVID-19. While the pandemic may shine a light on her role, Amy's compassion and ability to connect with students has long been a beacon at BME. 
Partnerships matter in big human organizations like ZCS. A foremost partnership for the school community is with Ascension St. Vincent Health. One of their employees is OUR school nurse at Boone Meadow, and if you don't know her—well, you're just missing out. 
Amy Deinlein is pure, kid-loving, unabashed, beyond the call of duty, steadfastly silly energy. With professional seriousness about her important gig quite solid in every transaction in the BME clinic, there is always a glint in her eye and an easy smile for every human she engages. Amy Deinlein is a force of nature—good nature, that is!

SHE'S EVERYWHERE
Jill of all trades…  Lynn Kissel Brown is everywhere.
Lynn Kissel Brown is well known in ZCS. She was formerly the executive director of ZEF. She is still on the Chamber of Commerce board. She helped two strong, smart young daughters graduate from ZCS and get out to the world—one now at Harvard and the other at IU following a year of wide open spaces on a cattle ranch out West!
But Lynn Kissel Brown is always on the move, learning, growing, and growing others while serving our district however, wherever the need arises. 
Lynn is the face of ZCS to thousands of parents who met her first as they sought to learn about and/or enroll in these fine schools. Lynn serves as the registration specialist and residency guru for ZCS—always providing a perfect landing for a new family just under the wire on a deadline or a corporate transfer without a house--but with four school age kids who need to be in class. 
Before the workday begins, Lynn Kissel Brown drives a high school bus route because she heard of our shortage of bus drivers last year and stepped up. Weeks and weeks of training later, Lynn began connecting with her young adult passengers on the twisty frozen roads of a Zionsville winter. And you're right, that's not all!
Lynn Kissel Brown is a certified leadership trainer and DISC Style Inventory practitioner/interpreter via long affiliation and training with the John Maxwell organization. She offers this service for a fee via the ZCS Office of Special Projects. Lynn runs our annual Teacher of the Year process, and Dr. Robison says about her, "This is the most adept, impeccably classy public facing utility infielder I have ever known. Her skills abound, and her indelible smile and ready-to-help internal and external customers disposition is pure ZCS gold!"

TECHNOLOGY MATTERS
Technology Integration Specialist Carly Havlik works tirelessly to ensure that the ZCS team is equipped with technology that supports student learning. 
Technology integration has become increasingly important in recent years.  Many of our youngest ZCS learners are digital natives who are children of the first generation of true digital natives. These students and their parents don't know life before technology. 
Carly educates and assists teachers on how to use the latest technology to engage students in a digital space where they like to learn and grow. 
Carly has seen an increasing demand for her services during CoVID-19 as educators have utilized instructional technology more than ever in connecting  with students online at both home and school.  
Always at the forefront of how to incorporate the latest technology trends into classrooms, Carly equips educators with what they need to be successful in this ever-changing learning landscape. 
Prior to CoVID-19, Carly was using her expertise to train students to help senior citizens with their technology needs. She found a way to bring together students and the community in a way that benefits both. Students learn how to help, and seniors can use student expertise to guide them in an area particularly unfamiliar to them.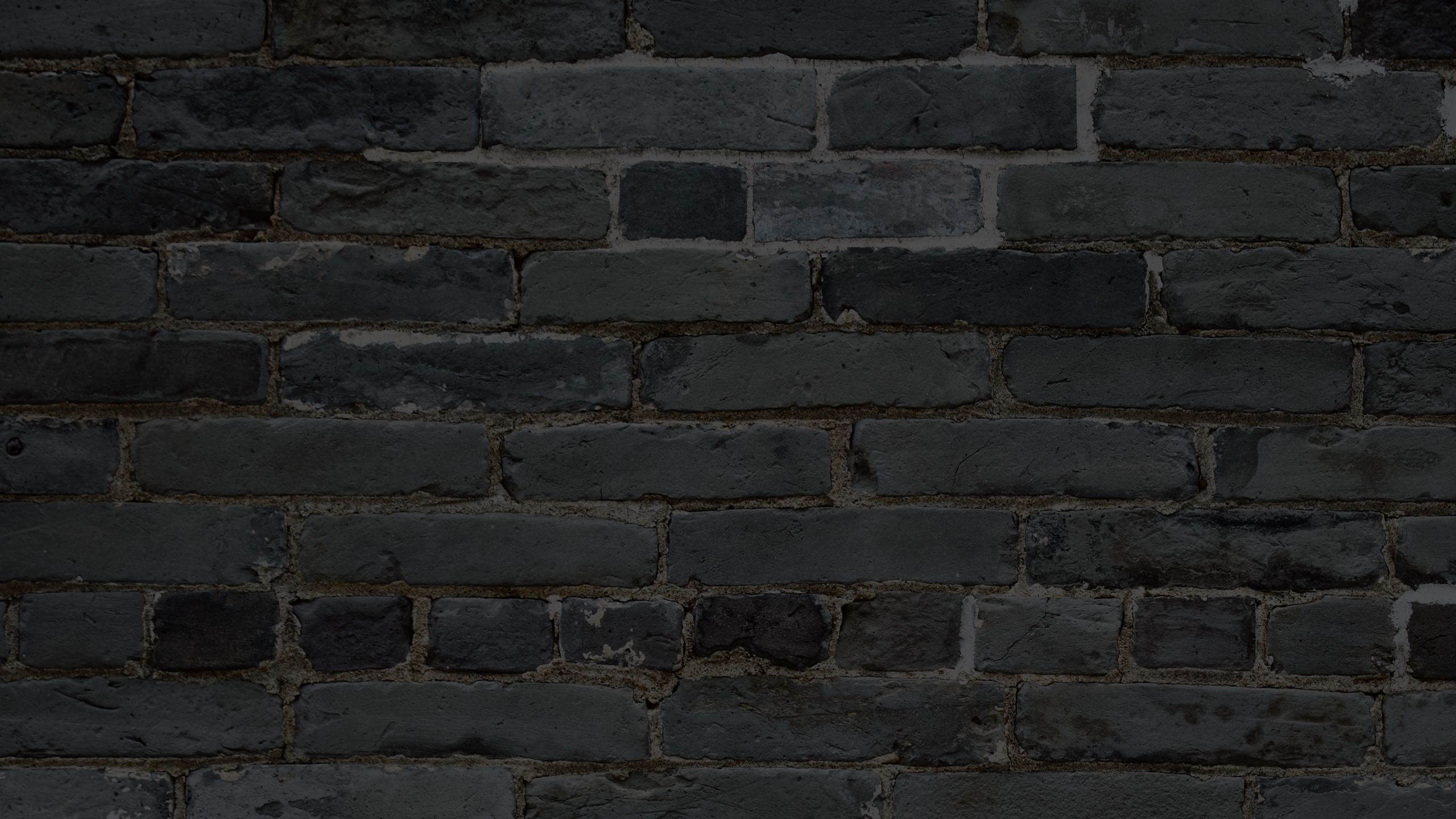 LEADERSHIP INTEGRITY
Superintendent of Schools Dr. Scott Robison has a passion for people and leads with purpose. He embraces patience and understanding while focusing on the importance of being honest, trustworthy, student-centered, family-focused, character-driven, and community connected.
With more than 30 years in public education, the last 15 spent leading Zionsville Community Schools, Superintendent of Schools Scott Robison puts students at the heart of every decision he makes. Robison has surrounded himself with a team of highly qualified educators who are likewise deeply devoted to our community's youth.
"Teachers change lives," says Superintendent Robison. The third of four sons, he describes a modest, middle-class upbringing. He is emphatic about the difference teachers made in his life and attributes his love of learning to his early school experiences.
When the global pandemic closed school buildings in the spring of 2020, Robison enlisted an internal task force and organized a line-up of outside health experts to create and implement a health crisis plan for a situation none of us had ever experienced.
Opening school buildings during a pandemic took ingenuity. By placing students, staff and families at the center of every decision, Robison was able to strike a balance between educating on new CoVID-19 procedures and creating the nurturing environment he so fondly remembers from his childhood. He continually reminds us that working together leads us to where we need to be. Together we can. Together we will.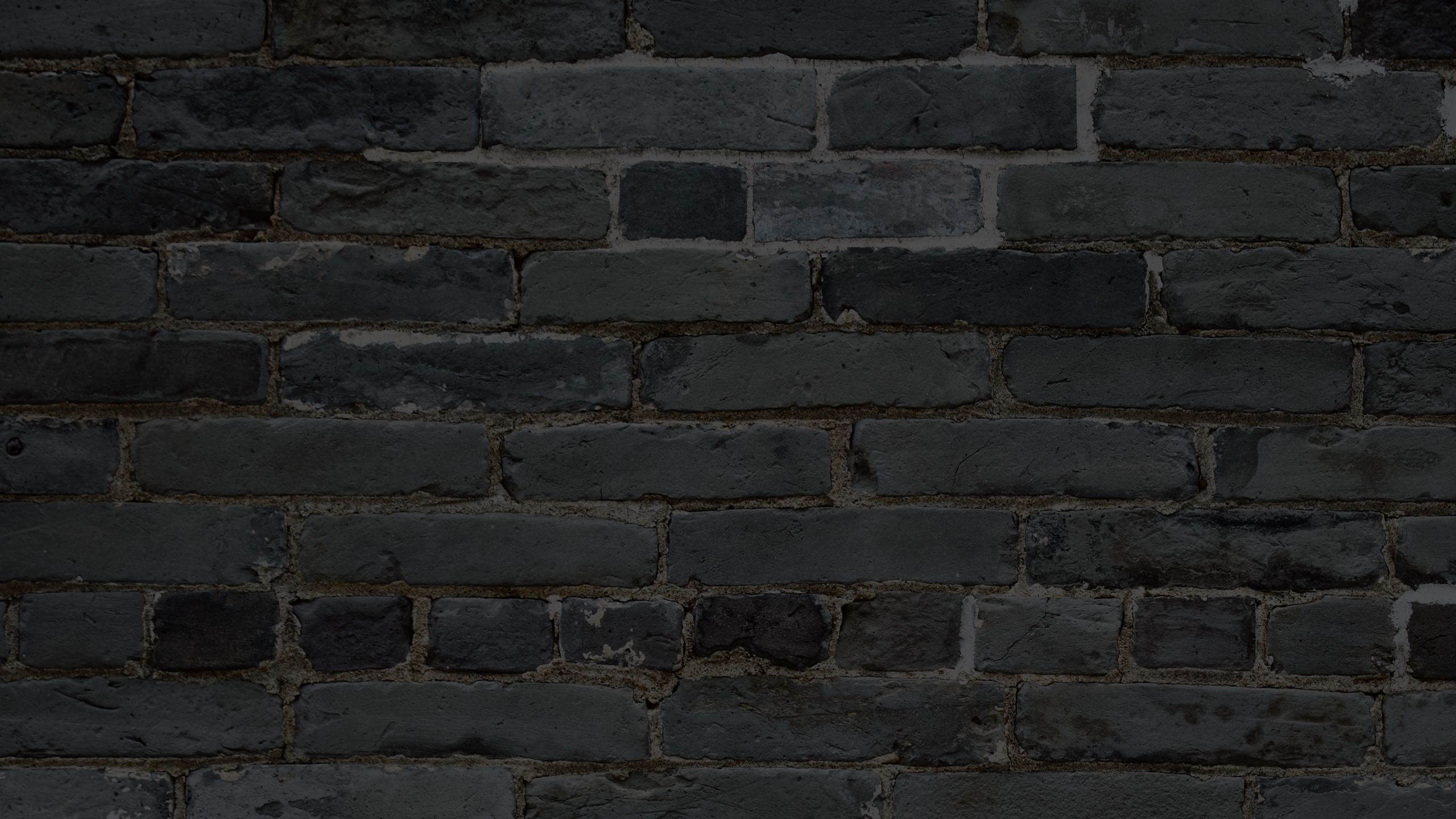 BUILDING RELATIONSHIPS
After serving the school district for many years, Board President Joe Stein is retiring his board seat in January.
Joe and his wife, Donna, have a daughter working on the front lines of CoVID-19 as a nurse, a son studying biomedical engineering at Purdue, an outstanding young teacher for us here in ZCS at PVE, and the family caboose who is now a student at ZMS. Joe has said that it is the right time to pass the torch to a new board member ready to carry the flame. 
Joe has devoted much time and professional expertise as an accountant to his service as a board member.  Joe's background as CFO of a large law firm has served ZCS well in many important ways. As an entrepreneur / restauranteur and leader of the family's food distribution company, Joe's insights and vast network have helped ZCS as well.
A committed family man, Joe is emotional when talking about what he describes as his most special moment as a board member—when he got to hand diplomas to his own children at ZCHS graduations during his board service.
Joe joined the ZCS Board of School Trustees unaware of the lifetime connections and friendships that he would make while serving the school district in this capacity.  He speaks highly of the board members with whom he has served and describes the board as a group of really good friends who care deeply for the school system and the entire community. He said they all have one thing in common: they want to work together to ensure the very best for students in ZCS. 
While there is so much to be proud of during his time of service, Joe is most keen to talk about the people and the relationships. He praises the fellow board members, the school district leaders, the ZCS staff and the entire community. ZCS is family, and Joe is honored to have had the opportunity to serve.
HONORING VETERANS
CoVID-19 has changed the face of much this year, but while things may look a little different, important educational experiences and life lessons have not been lost in the global pandemic. 
Each year in Zionsville Community Schools, students on all of our campuses have a special way of honoring veterans on Veterans Day. With the ongoing pandemic, like many live events, we had to find an alternative way for our kids to learn about and share their appreciation for those who fought to protect our freedom.
This year, schools prepared online programs for students' viewing during the school day and to be shared with our school family and community.
Our five elementary schools did a combined program. Students donned red, white and blue and waved American flags. Most importantly, they learned about the importance of paying tribute to all veterans for their service.
Veterans Day is more than a special program for the students, especially our youngest learners who are new to this ceremonial experience. Veterans Day is an educational exercise that teaches students about the sacrifices of so many.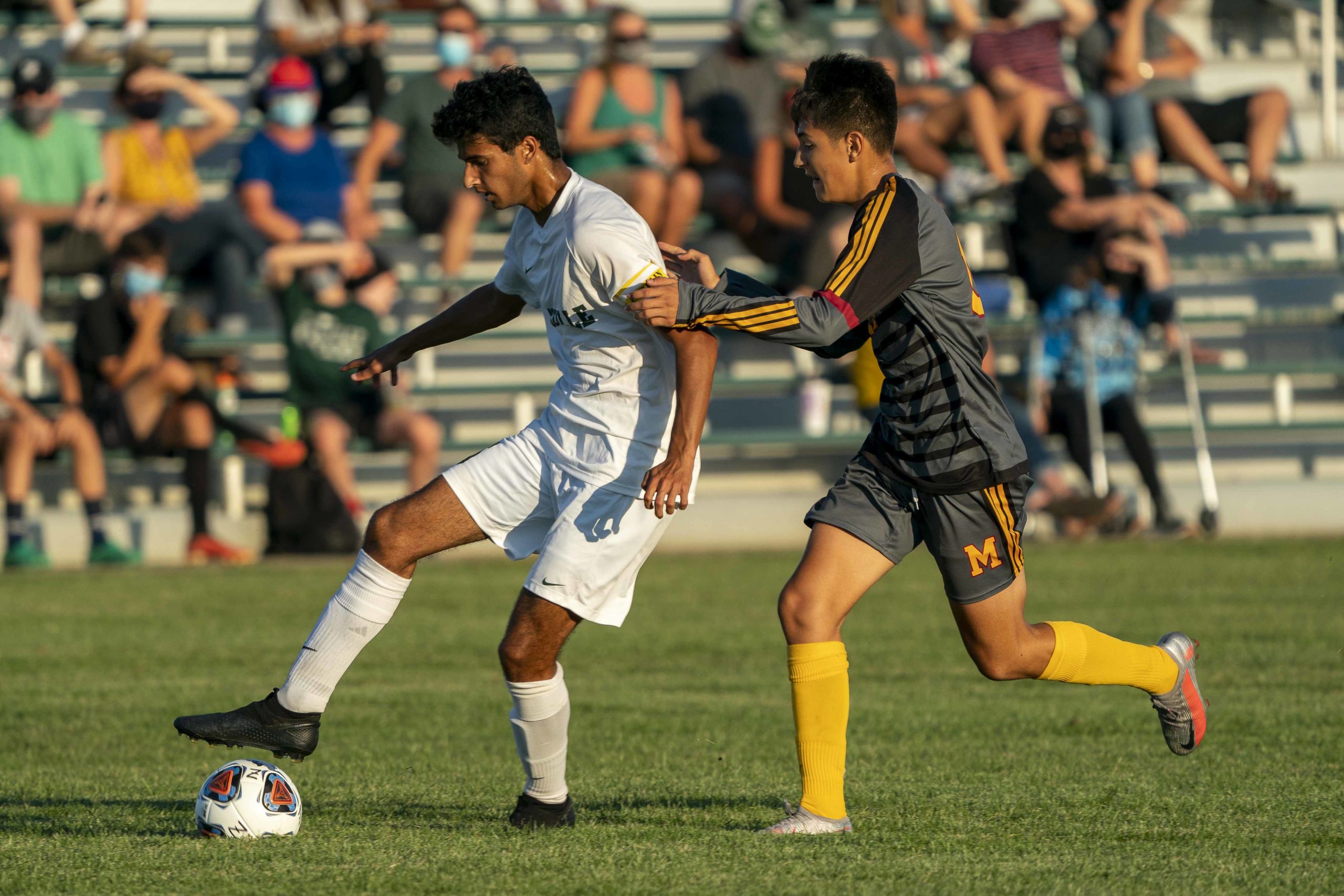 RISING ABOVE ADVERSITY
Difficult moments often reveal the character of a person. When adversity knocked on the door of ZCHS senior Alexander Backhaus, his focus and work ethic were tested. But Alex did not succumb to the disappointment and fear that his senior soccer season would be lost. He rose to the challenge. Alex's harrowing injury of a double bone break in his dominant kicking leg forced a grueling recovery. He showed strength and personal balance in making it back to soccer this fall—while never missing a beat in his challenging academic program.
Teachers and coaches report that this tenacious honor student is polite, outgoing, and friendly. He is confident and predicted to be very successful in college and beyond. 
Alex says he is presently set on playing soccer at DePauw University while studying biochemistry or kinesiology. 
Alex Backhaus exemplifies the Strong in Every Way mindset.  An outstanding athlete, Alex is also a devoted student. 
"Alex is incredibly aware, thoughtful, and reflective when it comes to verbal and written communication, said AP Language and Composition teacher Jennifer Nelson. "He is an active listener and avid participant who strives to go beyond surface learning. To this end, he purposely engages others in discussion, meticulously prepares for class and uses feedback to help himself and others grow. "
Nelson said that when working with Alex, his enthusiasm, open nature, and willingness to appreciate differing perspectives draws you in and what could have become a very dry interaction, readily becomes an opportunity to have a meaningful, memorable exchange of ideas.
AP Psychology teacher Amanda Harmon echoes Nelson's sentiment. She said about Alex, "He engages enthusiastically with class discussions and is always insightful in the connections he makes with classroom material and what is going on in the rest of the world. It has truly been a pleasure to be his teacher during such a difficult time. He's certainly a bright spot in my day!" 
In addition to soccer, Alex is involved in FCA, Key Club and National Honor Society.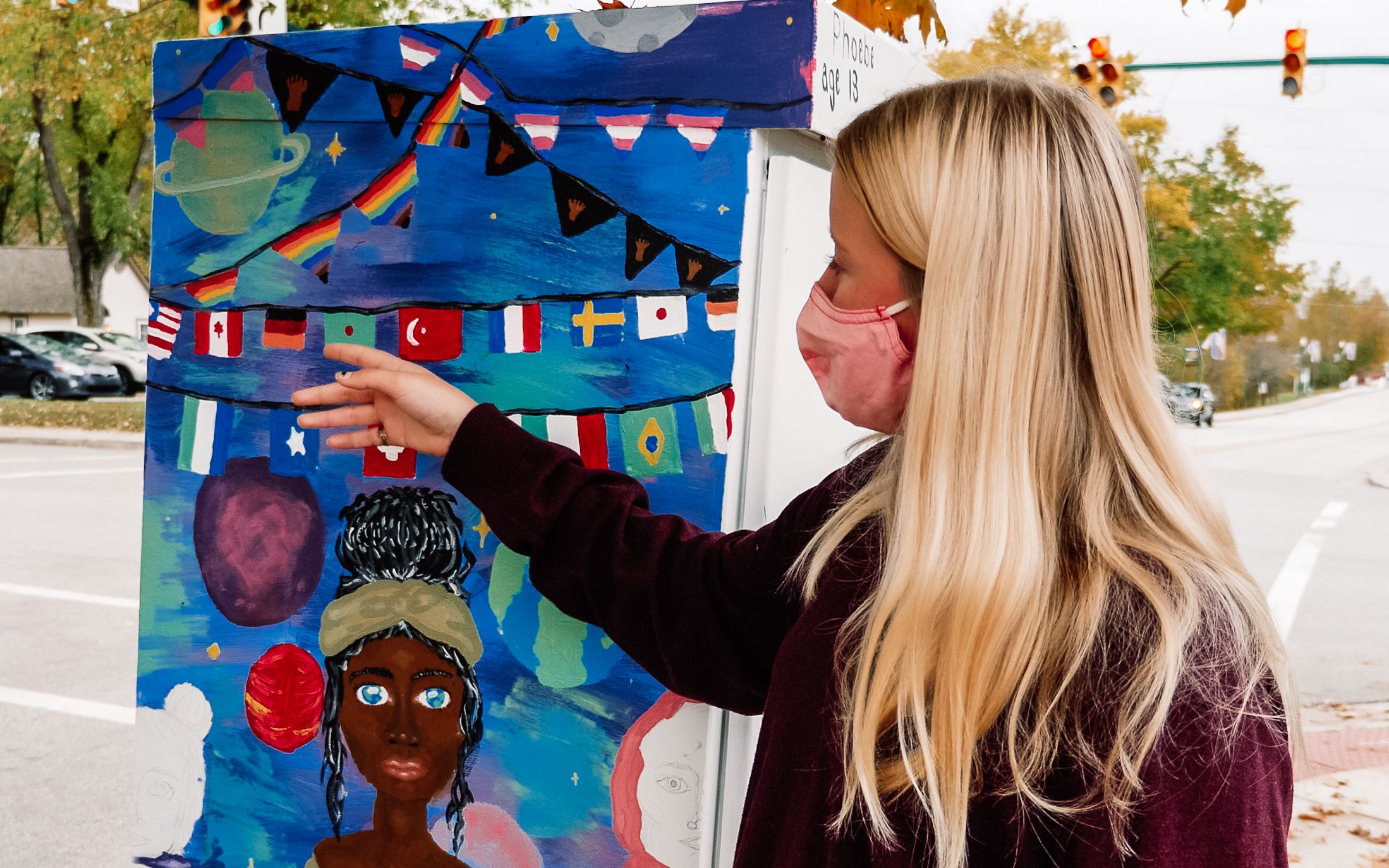 USING HER VOICE
With social justice and inequity prominent concerns for many Americans,  Zionsville Middle School student Phoebe Sidebottom found a way to use her voice to heighten awareness in ZCS.
Phoebe watched as the social injustices and racial inequities that have plagued society for years landed in the national spotlight again and again during this year's pandemic. This Girl Scout thinking about a project she could do to meet an individual leadership requirement found her voice and used her creativity to elevate awareness by including student voice from across ZCS. 
Phoebe researched how she could gain permission to decorate a large, street-side electrical box as she had heard was done in other communities. After gaining this permission, Phoebe designed an art contest for ZCS students as a means to find the ideas and talent for placing socially conscious messages on the public-facing canvas of steel.
After assembling a team of judges in the community, Phoebe led the process of reviewing the artwork that was submitted and selecting artists from each school level. Each student brought a different artistic perspective. The collection of artwork became a solid representation of the young voices in our community.
Middle school can be a time when students focus more on self and less on others. In this case, Phoebe identified an issue impacting others and found a way that she and her ZCS peers could work together to enhance awareness.
Phoebe reached out to students, community leaders, citizens, and school leaders to turn her vision into reality.
Phoebe Sidebottom exemplifies our ZCS CoVID-19 maxim, "Together we can. Together we will!"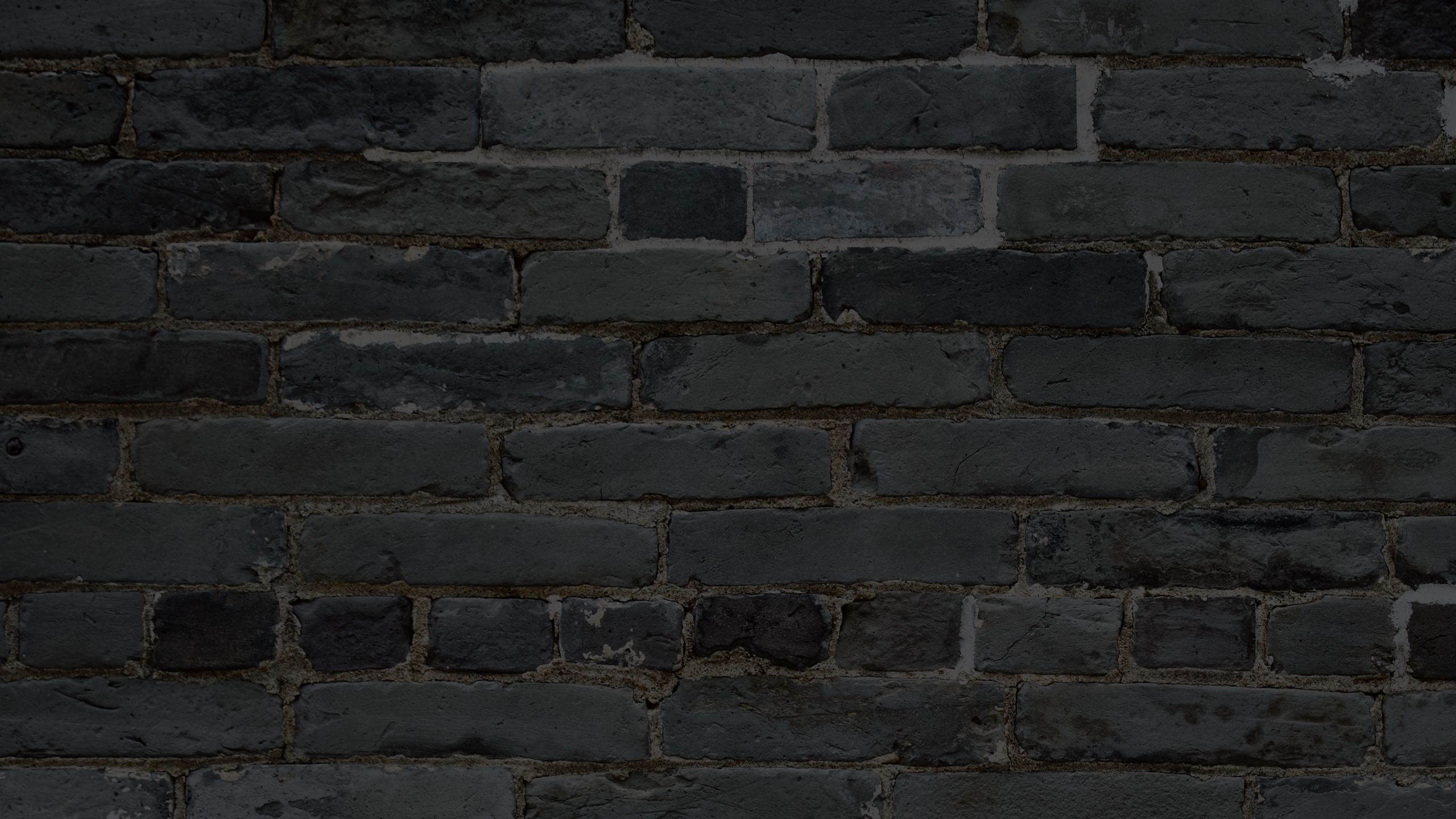 THE SHOW GOES ON
CoVID-19 has touched every part of the school district. The STAR Bank Performing Arts Center (PAC) has looked very different, but PAC Director Isaac Spillman has worked magic to ensure student artists have an opportunity to perform despite the pandemic. 
A graduate of Zionsville Community High School and Ball State University, Isaac Spillman returned to his high school alma mater. Isaac left Zionsville for a time as he perfected his craft in audio production, telecommunications, and music theory—and then he brought those skills home again! Spillman specializes in everything about technical production, and his team has innovated to ensure that ZCHS students and leaders can connect with audiences from the PAC even when lockdowns and social distance mandates hamper the in-person capabilities of our community's most beautiful performance space.
While he designs ways students can perform safely both individually and distanced when possible, Isaac is also behind the scenes working on ways to increase learning opportunities for students interested in film and stage management.
This year, Isaac submitted a grant application to the Zionsville Education Foundation that would allow him to purchase additional video equipment leading to better hands-on student learning experiences. 
To his surprise, a ZEF grant was fully awarded through the generosity of The Alderson Family Foundation -- an incredible demonstration of our community's ongoing commitment to ZCS students. We are more than grateful.