BOARD MEETING RELEASE
ZCS DISTRICT TEACHER OF THE YEAR ANNOUNCED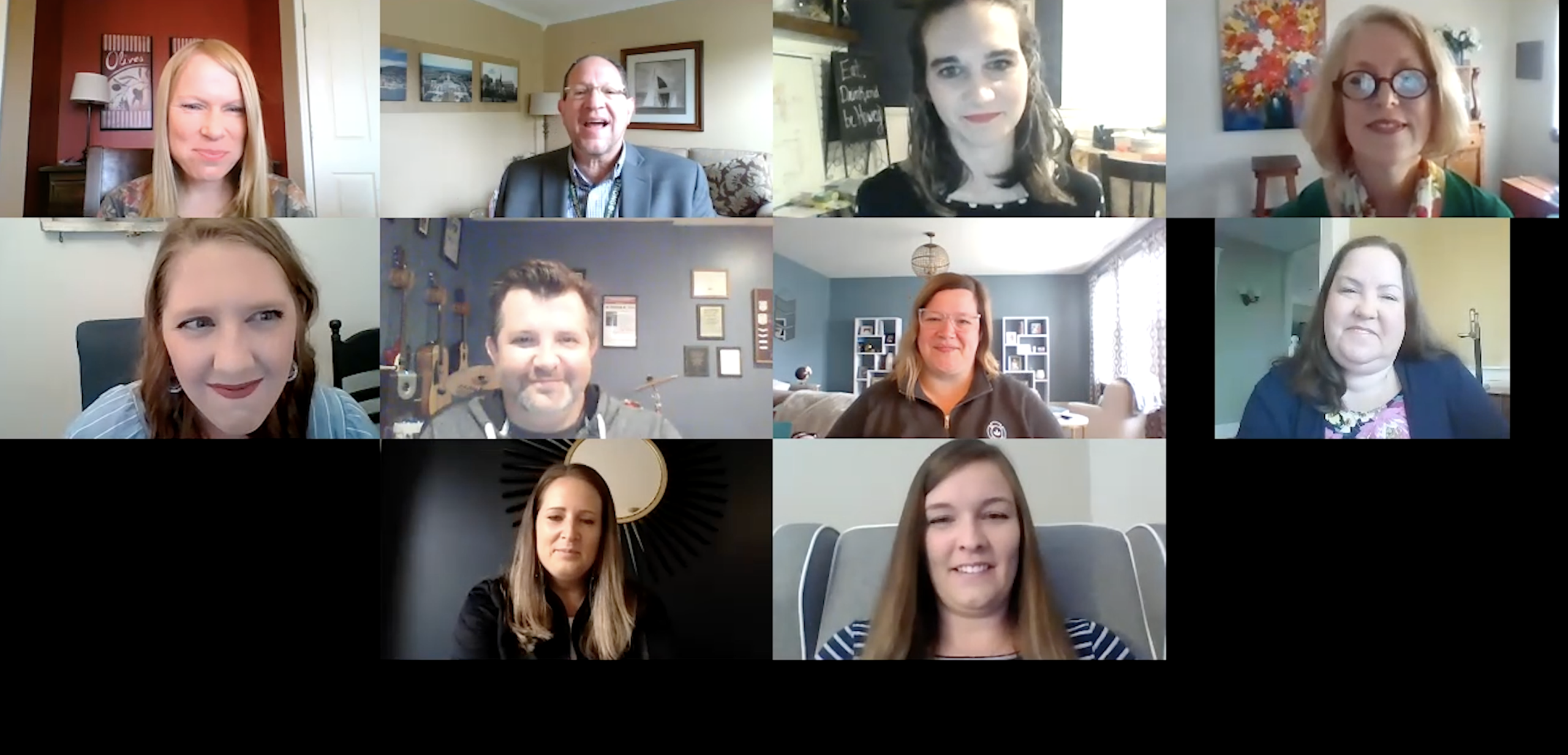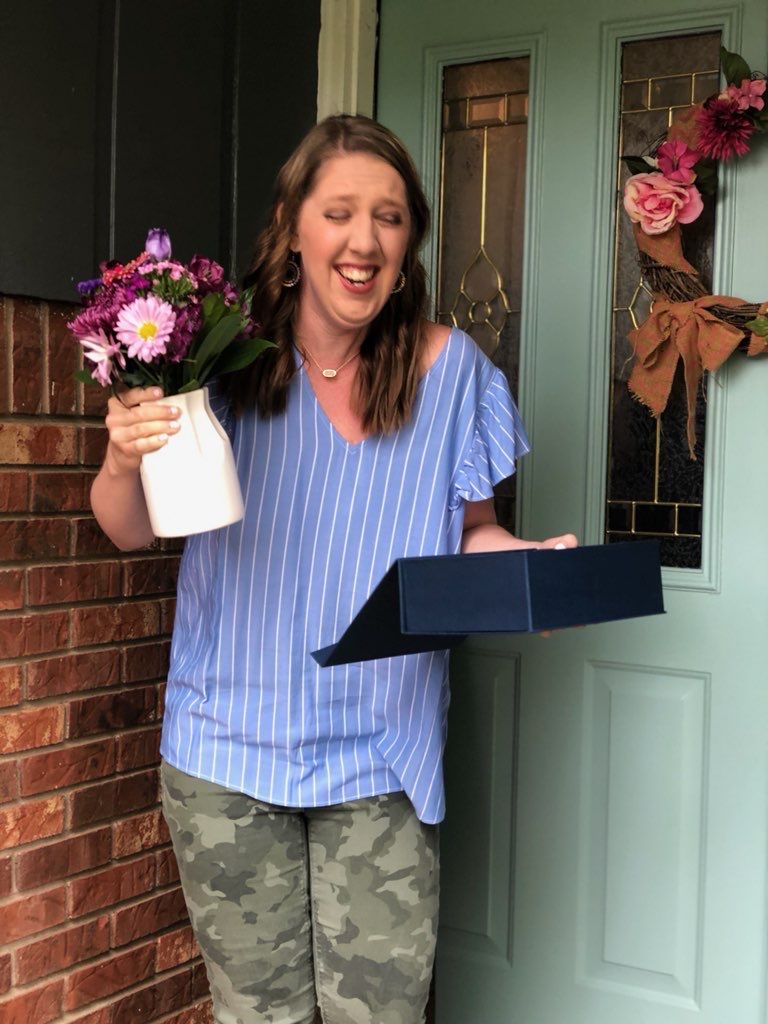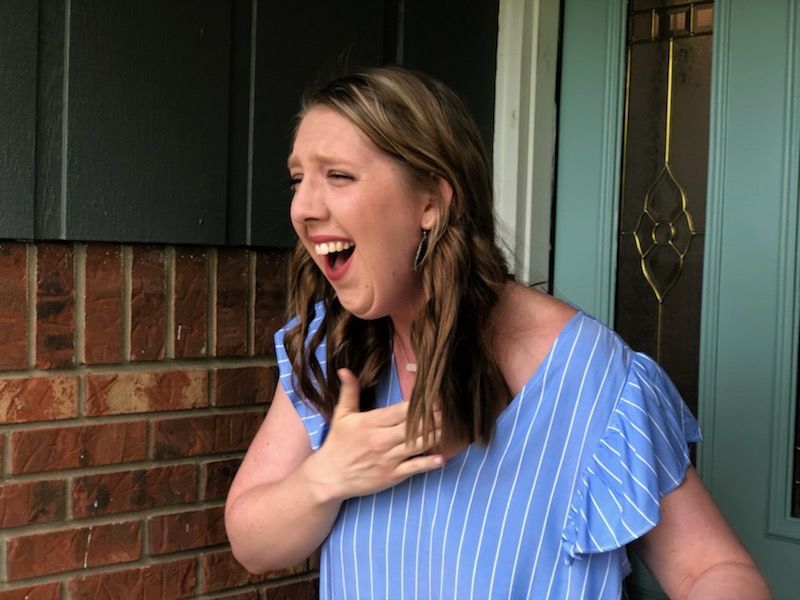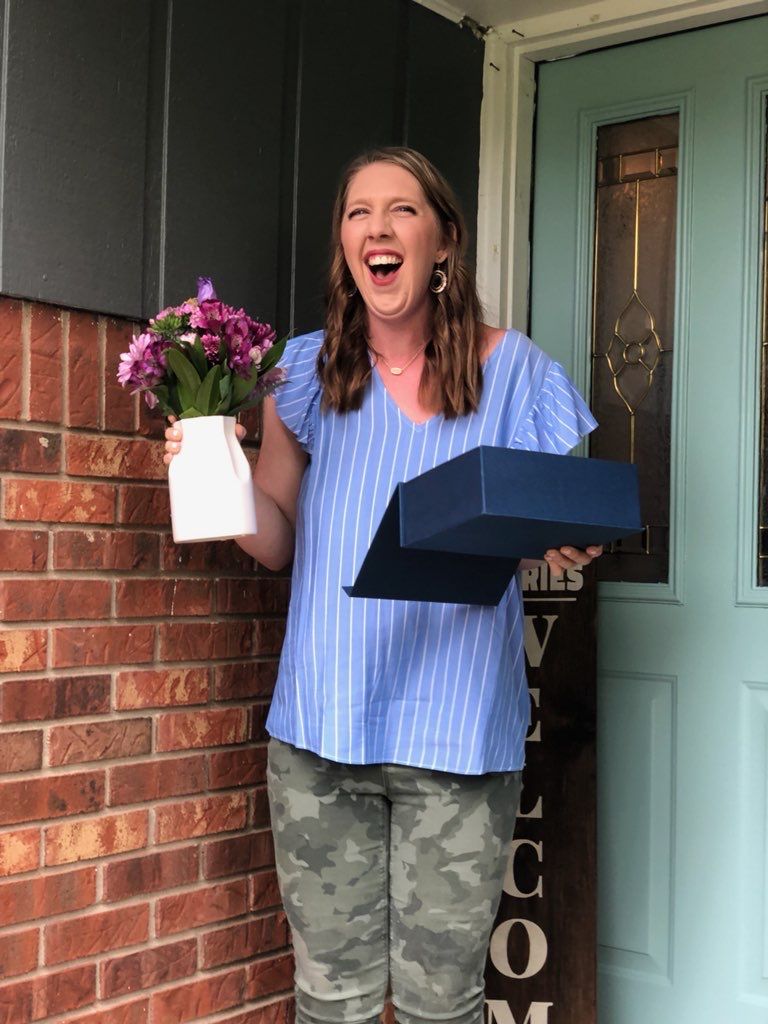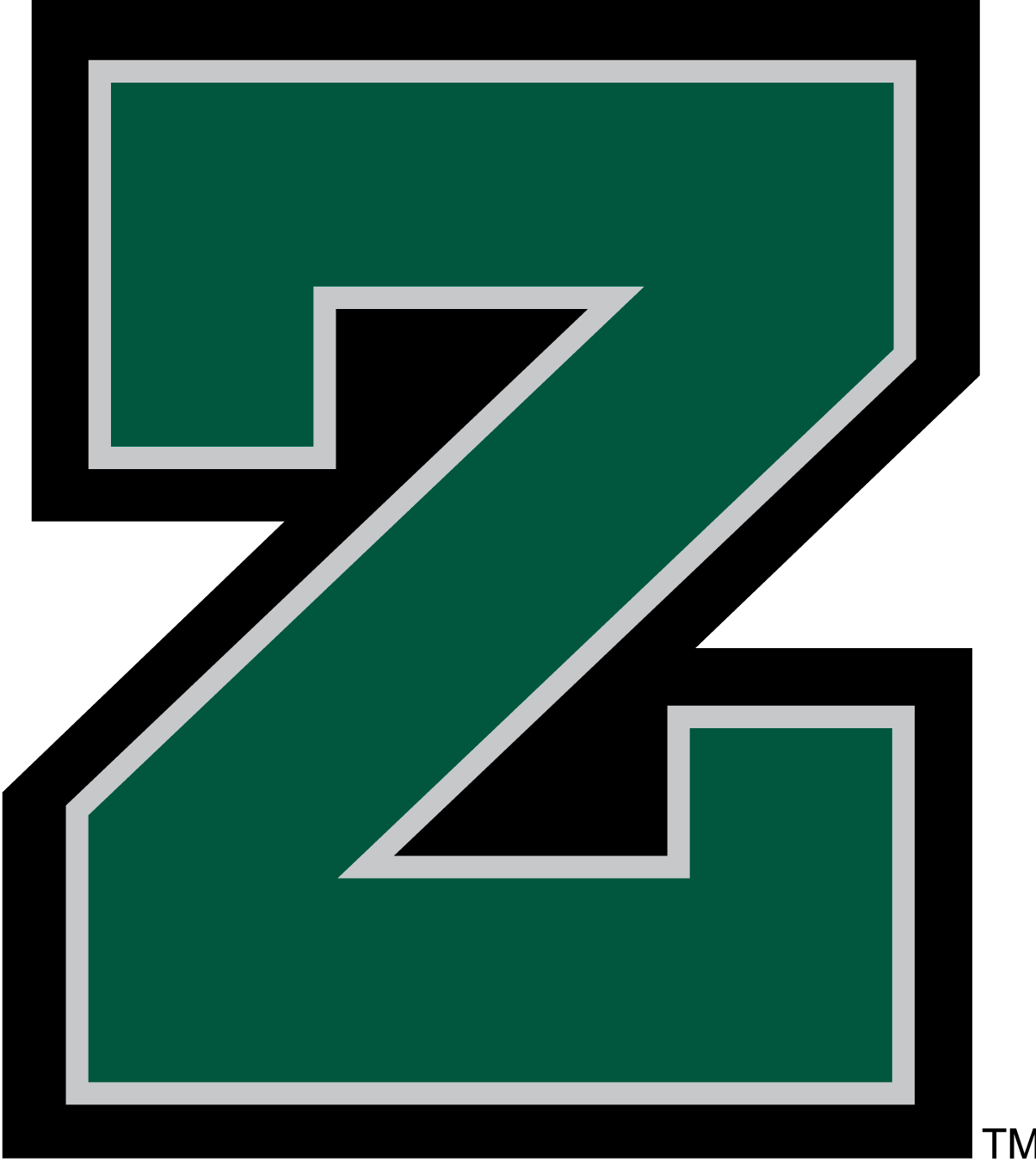 ZCS District Teacher of the Year Announced
---
In Monday's meeting of the ZCS Board of Trustees, Stonegate Elementary School's (SGE) Abby Andries was named the 2020 ZCS District Teacher of the Year. The eight school teachers of the year winners were honored in a pre-recorded ZOOM meeting with Superintendent Dr. Scott Robison and Community Relations Coordinator Lynn Kissel. Dr. Robison included a few words about each nominee before announcing SGE's Mrs. Andries as ZCS District Teacher of the Year.
Mrs. Kissel said that an outside committee comprised of local business owners, veteran teachers from outside of the district and ZCS alumni teamed to select the district teacher of the year who will represent Zionsville Community Schools in the statewide selection process for Indiana Teacher of the Year.
Dr. Robison thanked and praised all eight district teacher of the year nominees for their outstanding contributions to their schools and to the ZCS district as a whole. Prior to the ZOOM meeting, Robison asked building principals to use just a few words to describe their individual building teacher of the year.
Stonegate Principal Connie Largent described ZCS District Teacher of the Year Abby Andries as compassionate, selfless, patient and loving.
The formal announcement had to be made a little differently this year due to restrictions related to  COVID-19. Nonetheless, the  district did its best to make the video announcement day special for the eight nominees who are representative of all of the exemplary teachers in Zionsville Community Schools.
You can hear each principal's description of their school's teacher of the year recipient, the surprise announcement and celebration of the District Teacher of the Year here.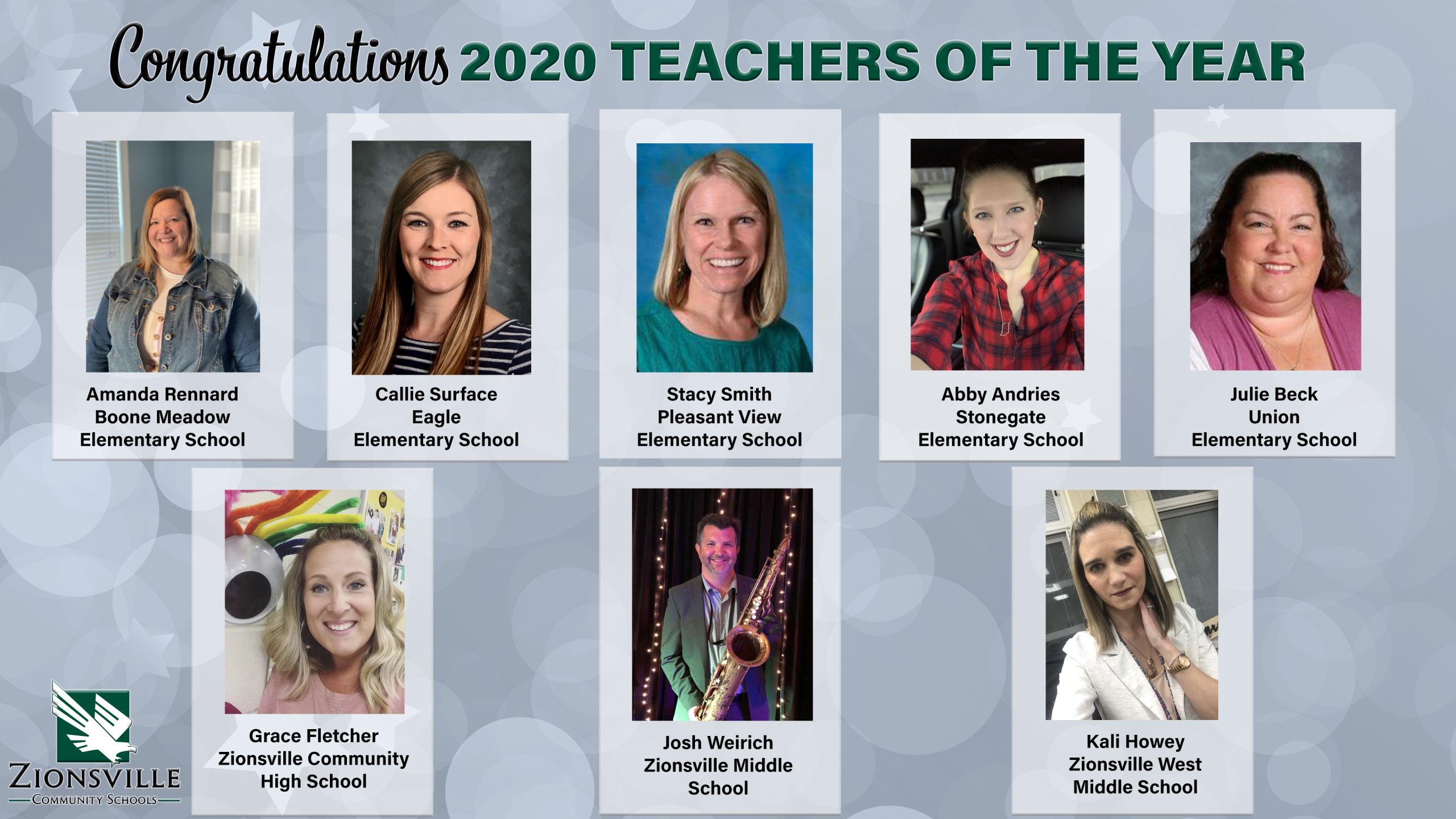 The building teachers of the year winners are:
Amanda Rennard
Boone Meadow Elementary School
Callie Surface
Eagle Elementary School
Stacy Smith
Pleasant View Elementary School
Abby Andries
Stonegate Elementary School and District Teacher of the Year
Julie Beck
Union Elementary School
Joshua Weirich
Zionsville Middle School
Kali Howey
Zionsville West Middle School
Grace Fletcher
Zionsville Community High School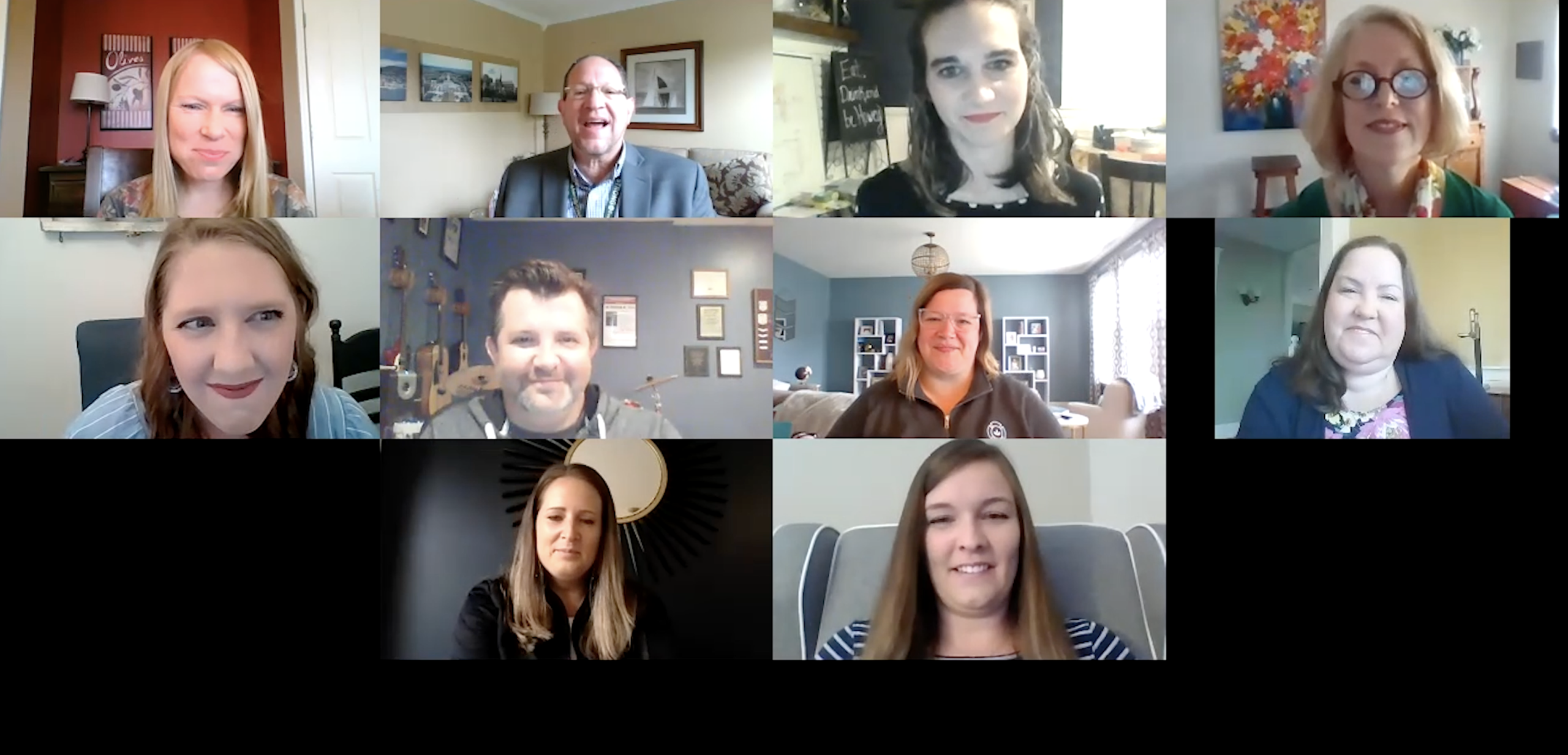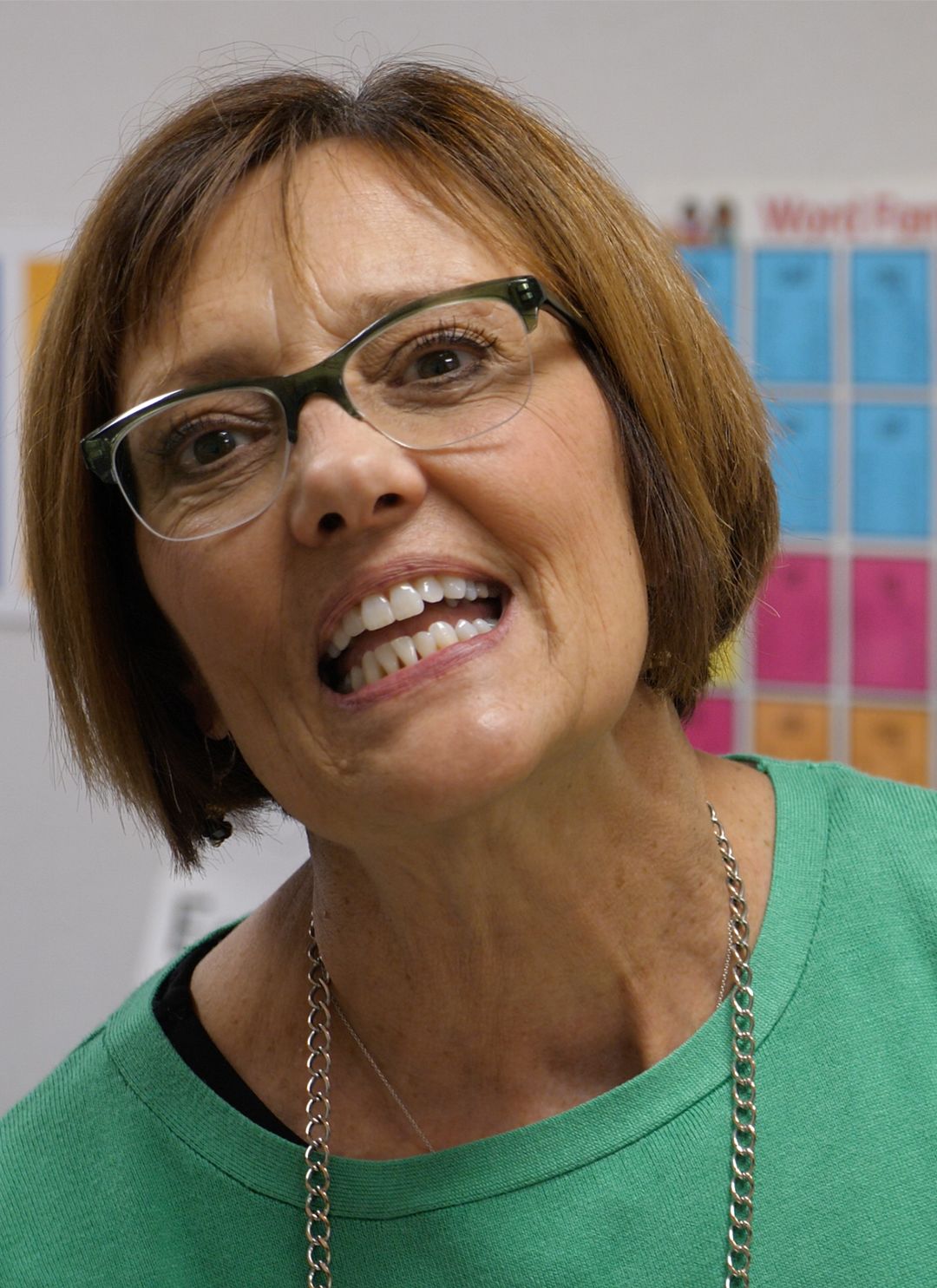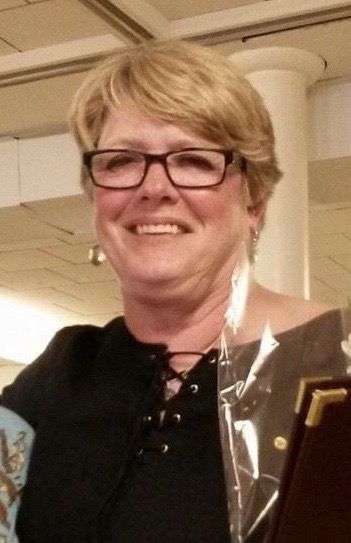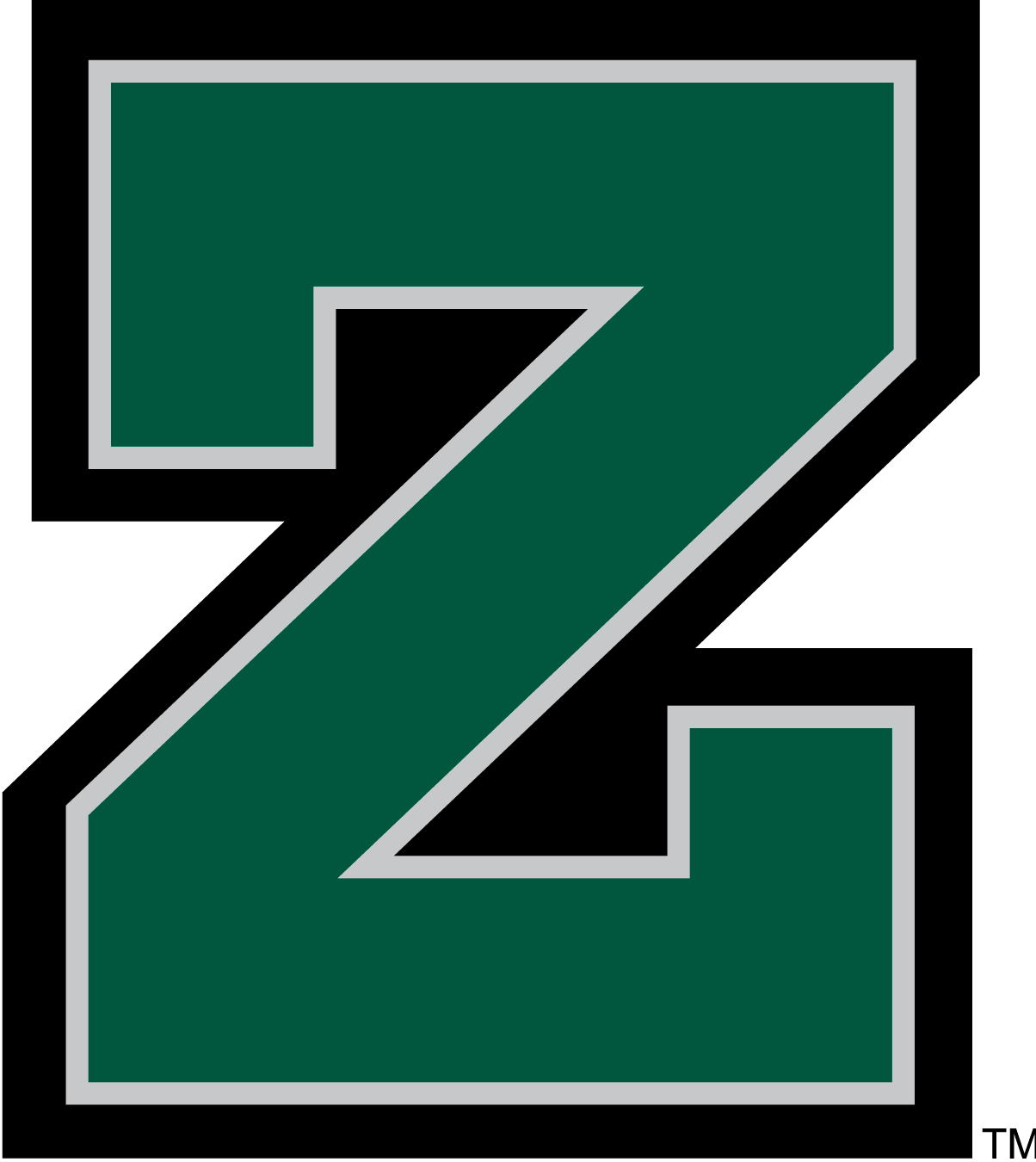 ---
Two retirees were also honored during the board meeting. Union Elementary School Literacy Coach Kathy Farrar will be saying goodbye after many years, and School Psychologist Denise Rickleff is also bidding farewell.
Union Principal Jennifer Raycroft said that the news of Mrs. Farrar's retirement is bittersweet as she has made a tremendous impact on the lives of students, families, and teachers, and she will be greatly missed. At the same time, everyone at Union wishes her the very best in this next phase of life.
Assistant Director of Unified Student Services Christina Moore said that while it is an honor to celebrate Mrs. Rickleff's retirement, there is a level of sadness as she will be missed, not only as a colleague, but a friend. She said Mrs. Rickleff has been an integral part of the Unified Student Services team.
You can hear more about each retiree here.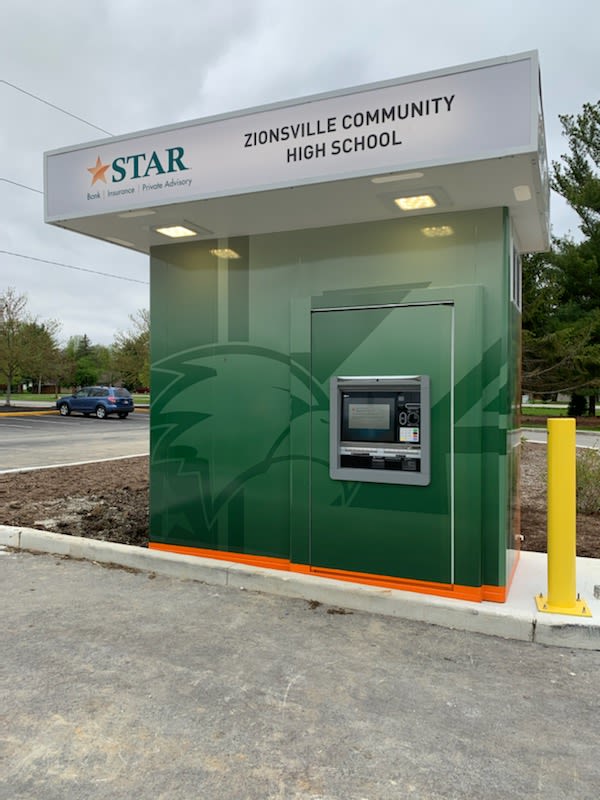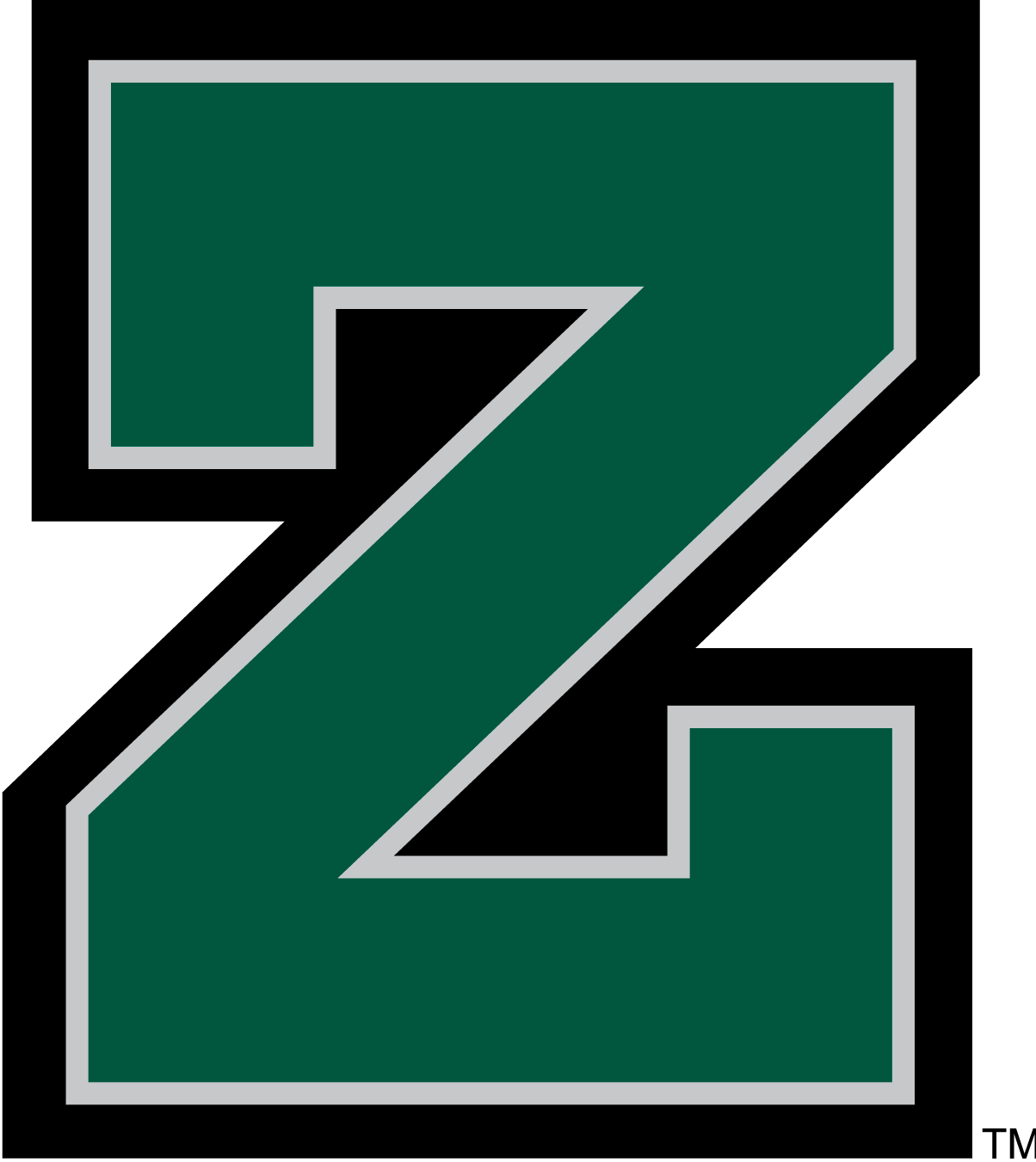 ---
As part of the superintendent's report, Dr. Robison shared progress ZCS and partner STAR Financial Bank have made in installing an Interactive Teller Machine (ITM) on the Zionsville Community High School campus.
STAR Bank installed a drive-up ITM, which resembles an ATM but has a few differences. Users can have a real-time, face-to-face conversation with a STAR banker at the machine. Bankers can guide users through every step of a transaction and answer questions about personal and business accounts.
The ITM's unique exterior was designed by Zionsville Community High School student Abbey Price and is the first ITM in all of STAR Bank's locations that incorporates visual elements from the community where it is located.
The ITM is the first element of a complete bank branch location to be placed inside ZCHS. The partnership will provide unique opportunities for ZCHS students to intern and be employed in the STAR Bank enterprise. Additionally, STAR Bank will provide financial literacy experiences in conjunction with the outstanding ZCHS business faculty. The bank is also the named sponsor of the STAR Bank Performing Arts Center at Zionsville Community High School.
The full story and photographs about the new STAR Bank Interactive Teller Machine can be found here.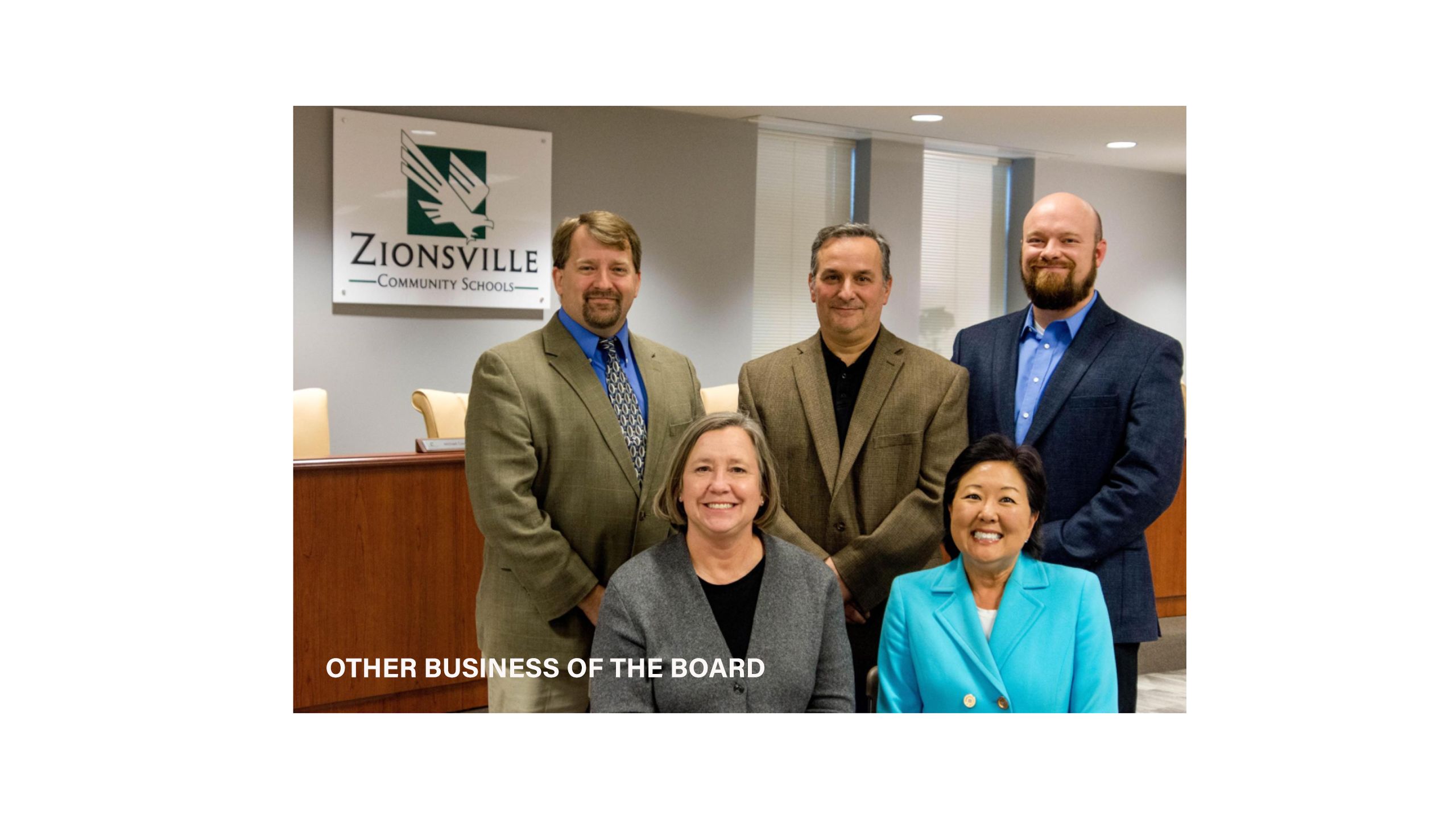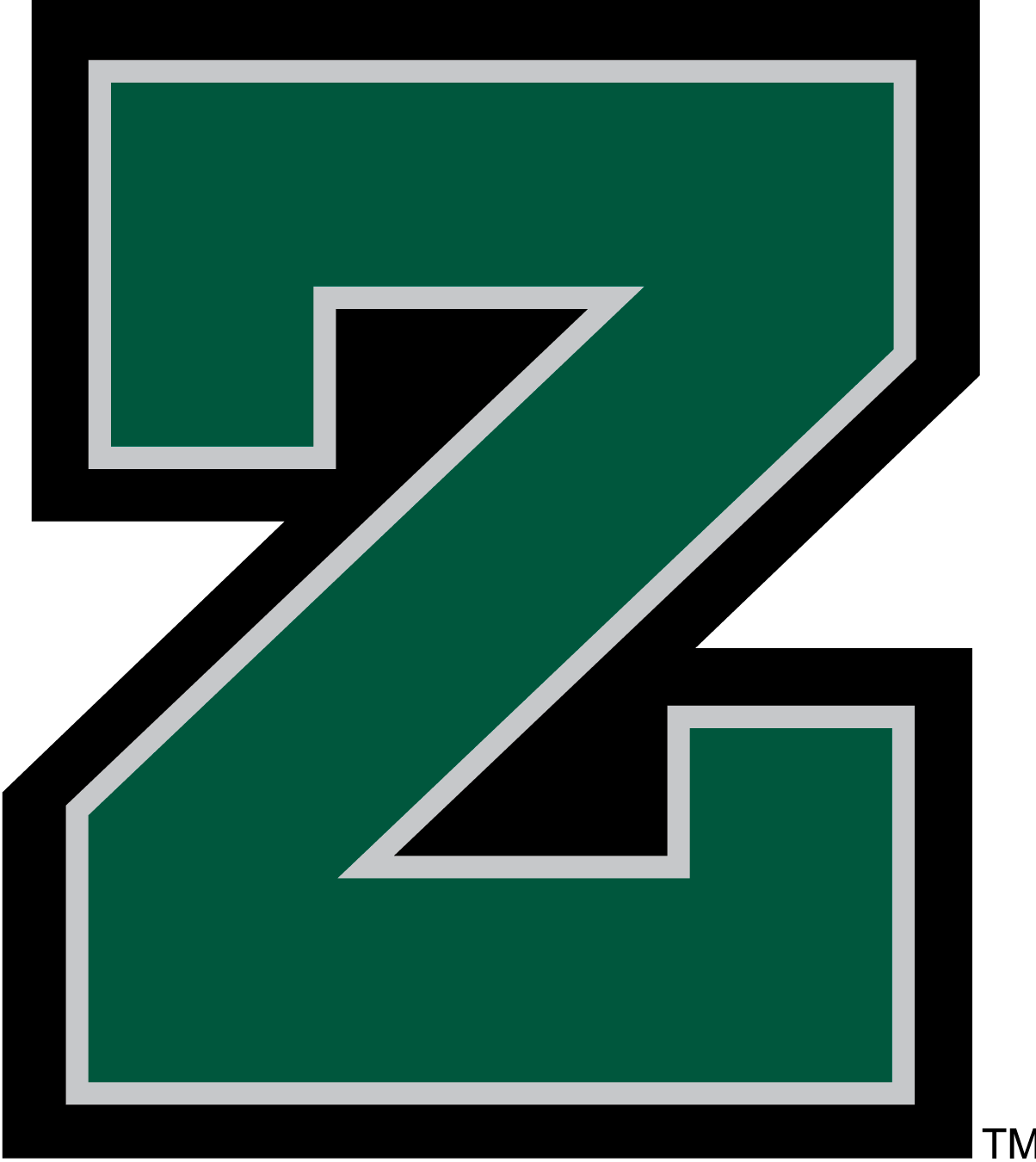 As completed on an annual basis, Assistant Superintendent of Academics Kris Devereaux presented secondary instructional materials to the board for consideration. Mrs. Devereaux said that this year the team focused on English/Language Arts. The goal is to be sure the growing culture in ZCS is represented in the materials and that all students can see themselves reflected in the works studied.
Chief Technology Officer Dan Layton was given approval to purchase 30 computers for a Project Lead the Way (PLTW) lab.
Chief Financial Officer Mike Shafer sought and received adoption of a resolution approving the school district's past donations of useful medical supplies and materials in support of medical providers, food pantries, and others during the COVID-19 pandemic.
Assistant Superintendent and Chief Operations Officer Rebecca Coffman was given approval to purchase facilities equipment. The district will trade in two lawn mowers for the purchase of four mowers. This purchase will allow the district to continue to properly maintain about 350 acres per week across the district.
Dr. Scott Robison offered a first reading of suggested changes and additions to school board bylaws and polices aimed at capturing process and authorization aspects of the district's business that were changed by the COVID-19 crisis. There will be a final reading and approval process at the June board meeting.
Chief Financial Officer Mike Shafer asked for permission to participate in the mid-year bond bank borrowing program this year for cash flow in meeting the district's debt obligations because of property tax delays allowed by the state during the COVID-19 crisis. The short-term, cash flow bond will be repaid by December 31 of 2020. Mr. Shafer said that based on this year's projections, it is prudent for ZCS to participate. The board approved the measure unanimously.
The next regular monthly board meeting will be held on June 8, 2020 at the ZCS Educational Services Center.
####